Madrid – city never sleeps (except siesta time)
To explore:
architectural wonders
,
local people
,
metropolitans
,
unusual traditions
Ir kādi 10 rītā, kad iznāku virszemē. Esmu kaut kur centrā. Pēc kartes grūti pateikt, kur tad īsti būtu jāmeklē pats pats centrs. Apkārt mutuļo dzīve. Lieli grezni nami.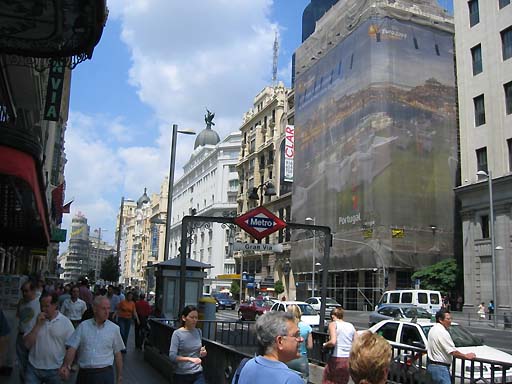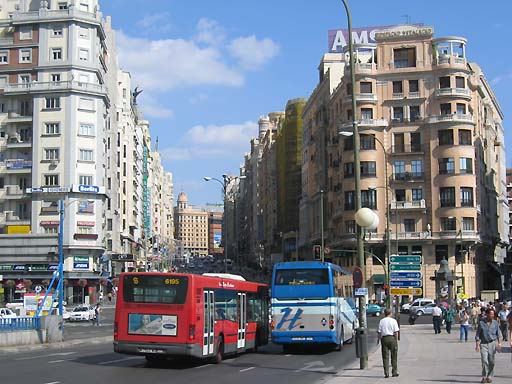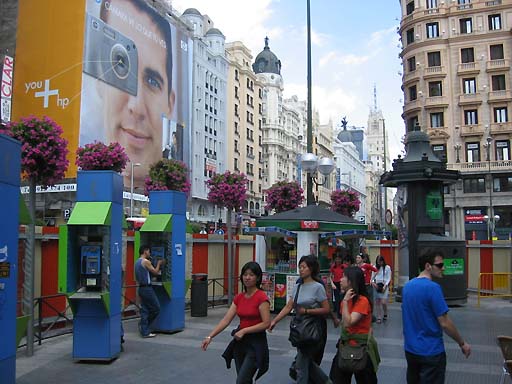 Lācīts pie zemeņu koka – jā, laikam tā bija tā vieta, tas 0 punkts, no kura skaitīja attālumus Spānijā.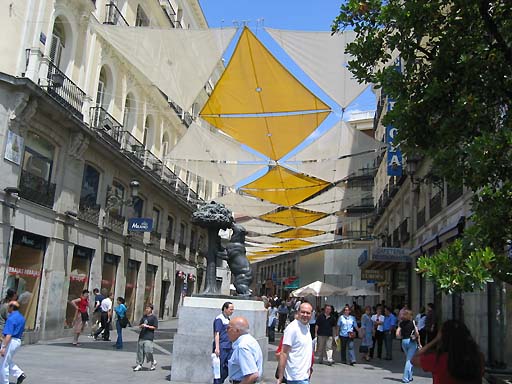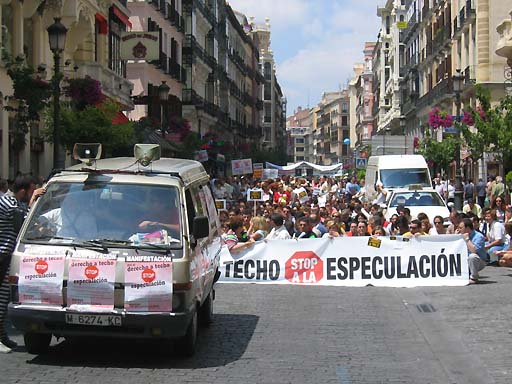 Ielās īsts tusiņš, cilvēki dzied un sauc visvisādus saukļus. Katram jautrajam bariņam pa priekšu iet pāris uzvilcēji ar ruporiem. Tie vienu pēc otras uzsāk kādu populāru dziesmu vai skaitāmo pantiņu. Manas spāņu valodas zināšanas nav pietiekošas, tādēļ lasu plakātus pa savam un cenšos saprast, par/pret ko tad īsti cīnāmies.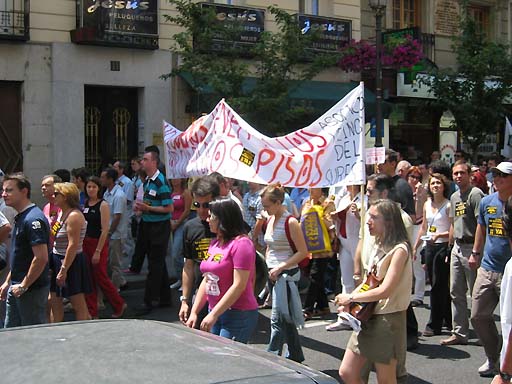 Tusiņam pa pēdām brauc ielu tīrīšanas brigāde un jau pēc pāris minūtēm viss ir atkal pa vecam – tā, itkā nekas te nebūtu noticis.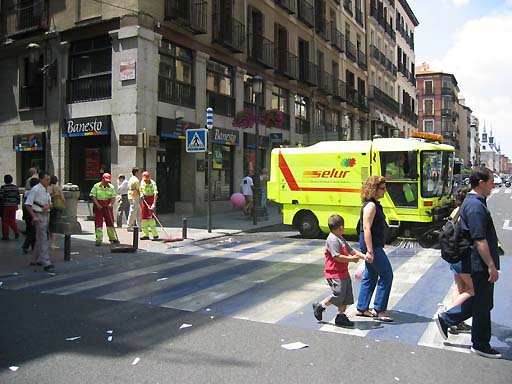 Jauka vietiņa ir Majora laukums. Daudzus gadus atpakaļ te bija tāds toreadoru krodziņš, kurā rosījās 3 ļoti enerģiski vīriņi, visu laiku tīrīdami leti, pārlikdami trauciņus no viena stūra uz otru un atpakaļ utt.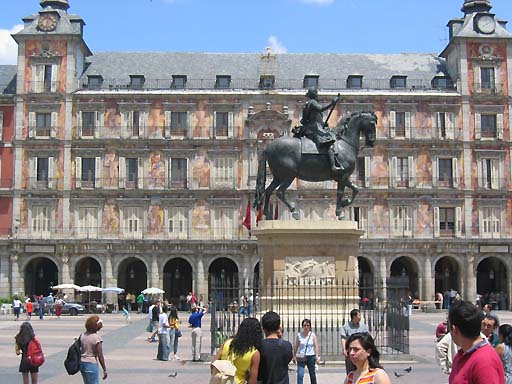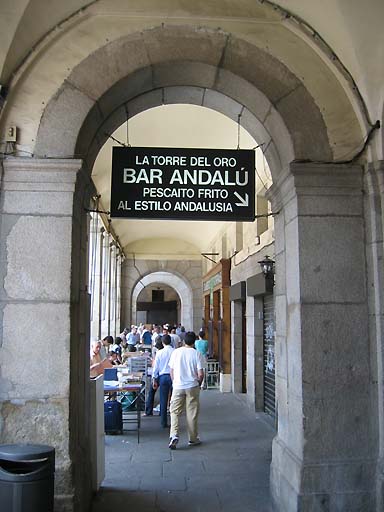 Nudie! Tas ir viņš! Toreadoru krodziņš un arī bārmeņi tie paši! Būs jāpiestāj uz mirkli. Blakus vīna glāzei tiek uzmests arī mazs šķīvītis ar rīsiem un jūras veltēm. Tad vēl maza kafijas tasīte ar sarkanu šķidrumu. Paskatos apkārt, ko cilvēki ar to darīs. Viens dzer. Vai tas ir kečups, nē , nē tā tak slavenā gaspačo zupa. Kāpēc ne.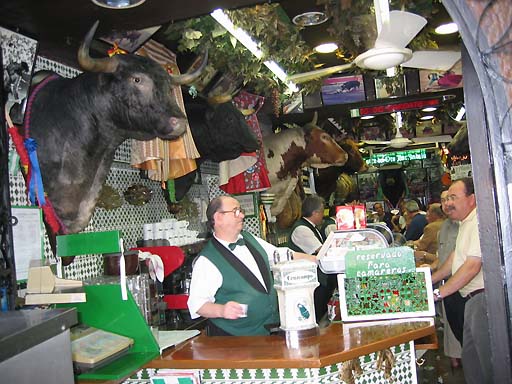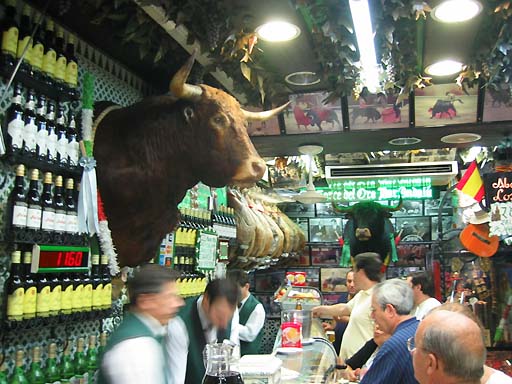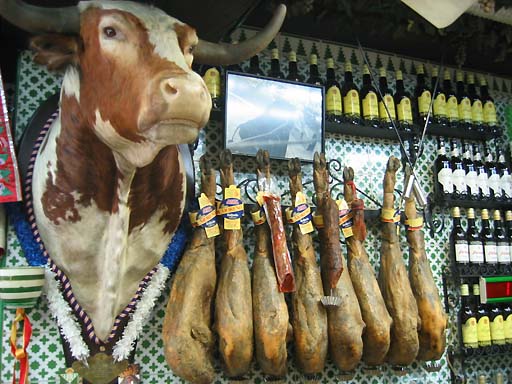 Visas sienas nokārtas ar asiņainiem skatiem iz toreadoru dzīves. Tas gan nekādi netraucē līksmībai šajā vietā.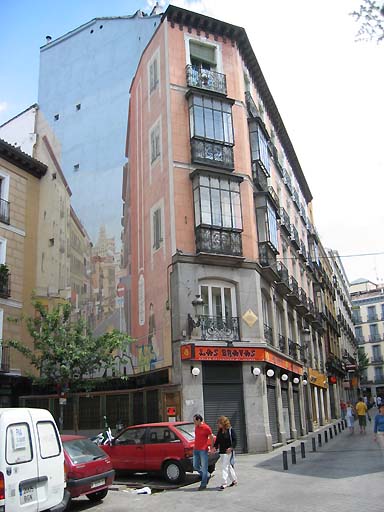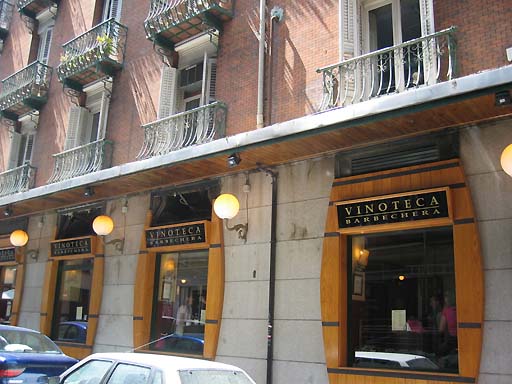 Ej uz kuru pusi vēlies, simtiem durvju aicina tevi iekšā ar kaut ko atveldzēties. Tūrisma ceļvežos minēts, ka Madride ir Eiropas uzdzīves galvaspilsēta.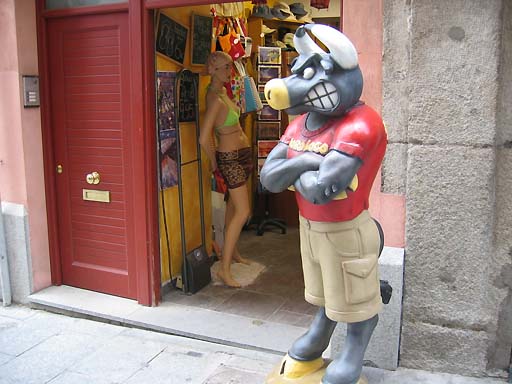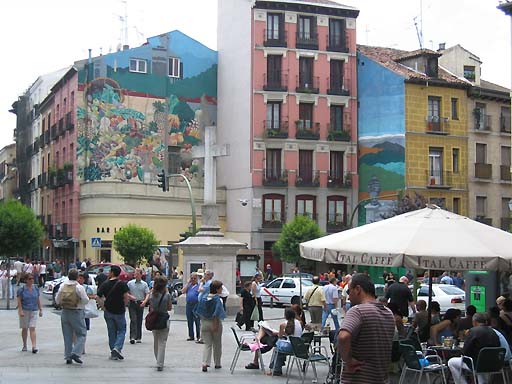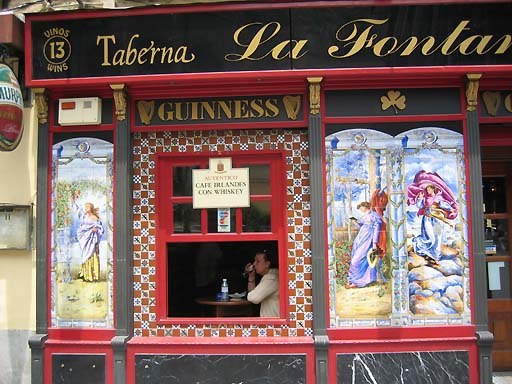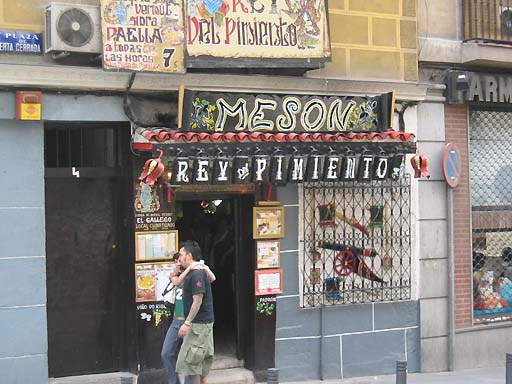 Ja ņemsi vīnu, vienmēr dabūsi klāt kādu uzkodiņu – mazu hamona maizīti, piparu vai, kā šinī gadījumā, marinētu zivteli ar visu galvu.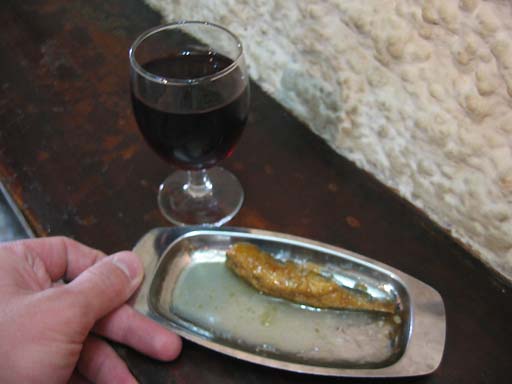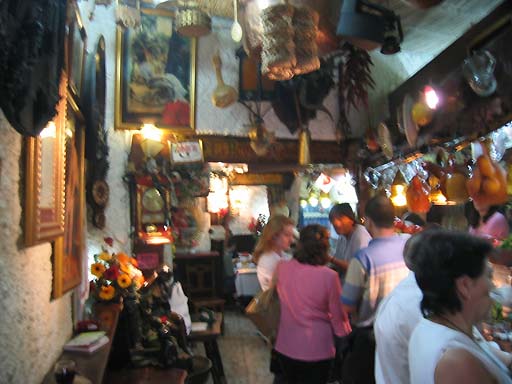 Nez, kas šajā krūkā bārmenim virs galvas?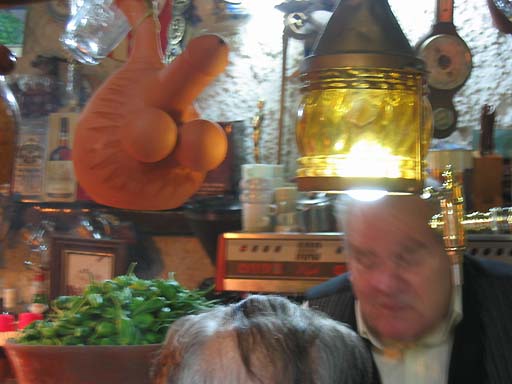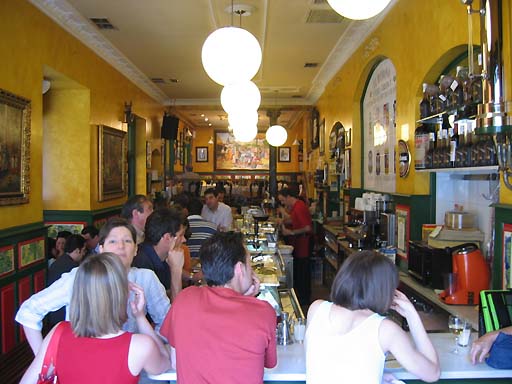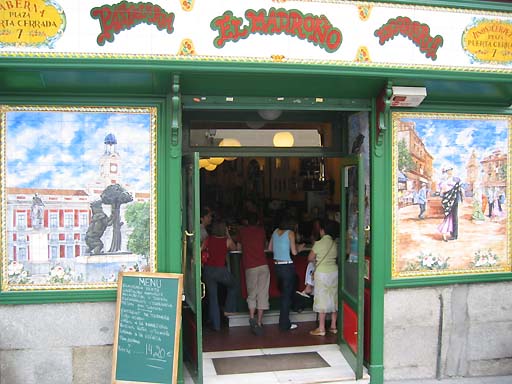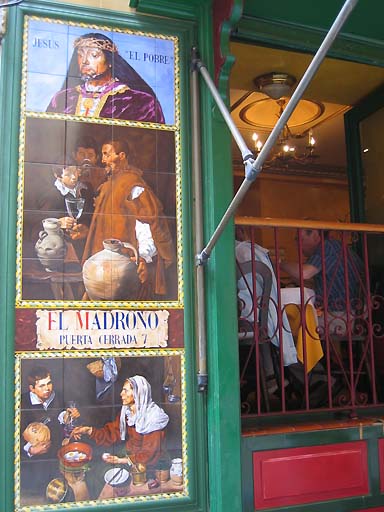 Katoļu baznīca dziļdomīgi noraugās lejā valdošajā kņadā. Laiks pēcpusdienas atpūtai.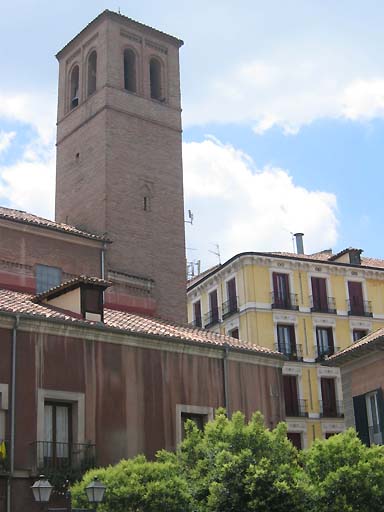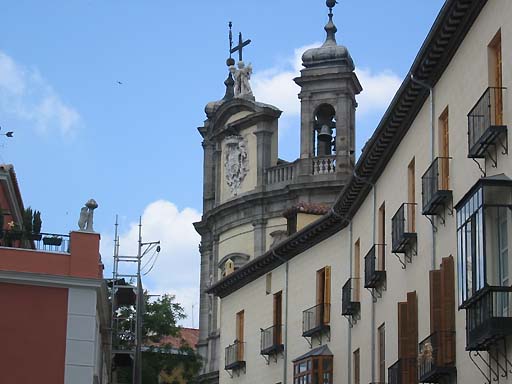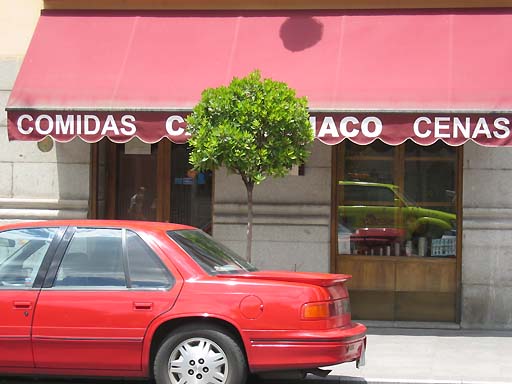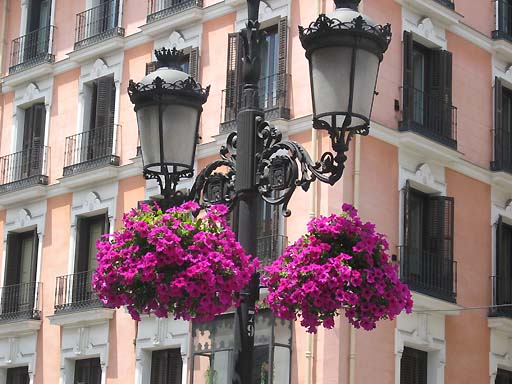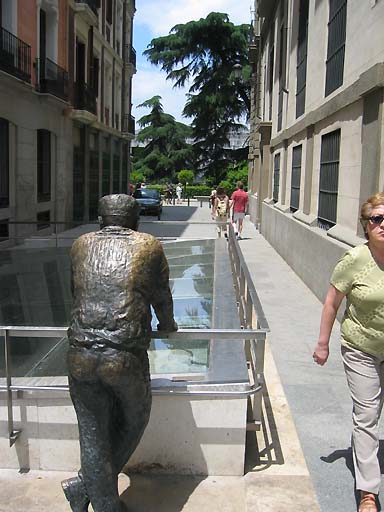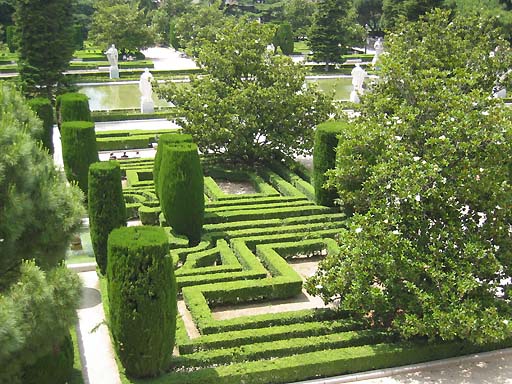 Siestas laikā vislabāk būt kādā no Madrides parkiem. Nav jau tā, kā vecos laikos. Daudzos birojos mūsdienās vairs neguļ siestu, cilvēki vairs nesteidz mājās nosnausties stundiņu.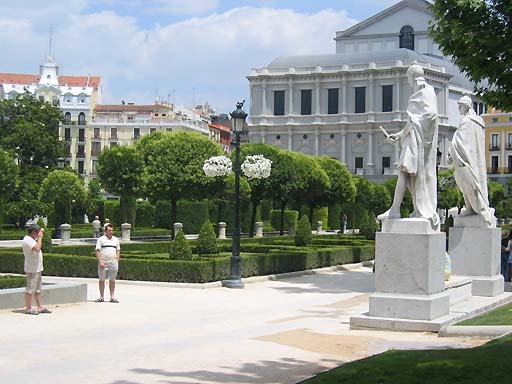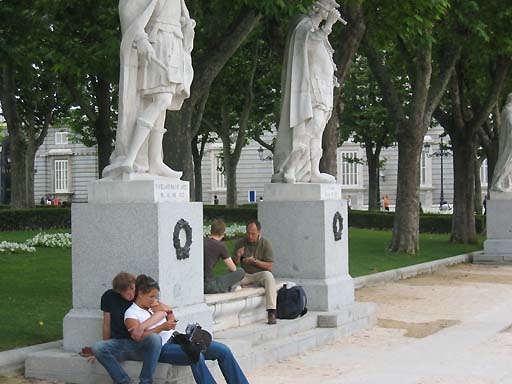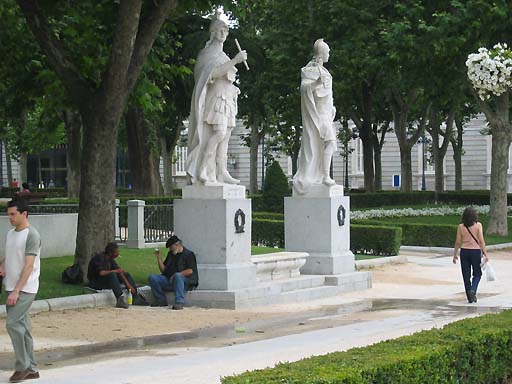 Tomēr mazam sīmanītim, nu, lai uzkrātu spēkus naktij, katrs atrod vietiņu.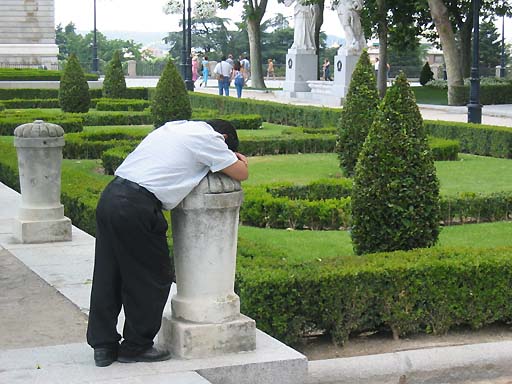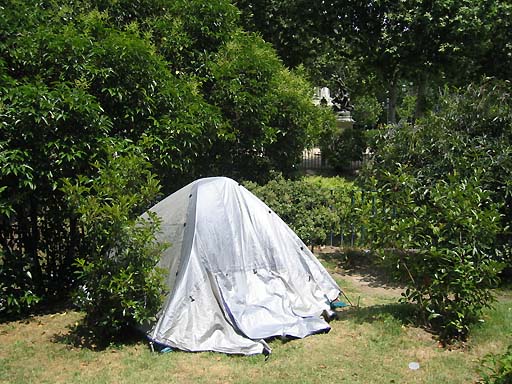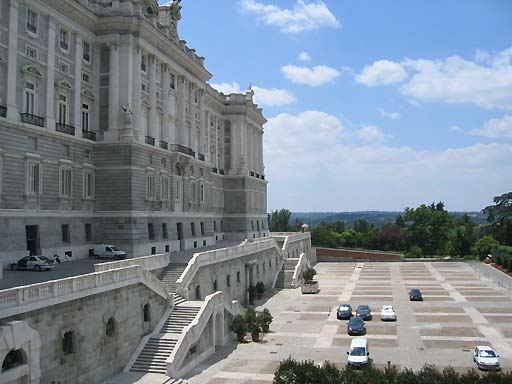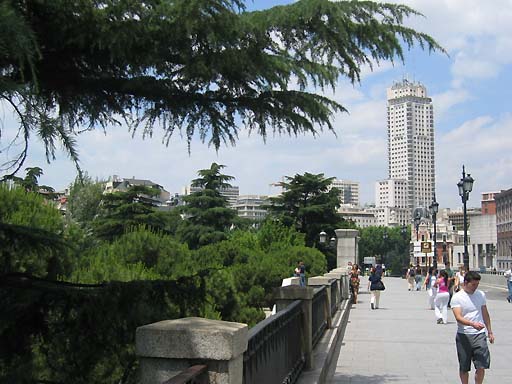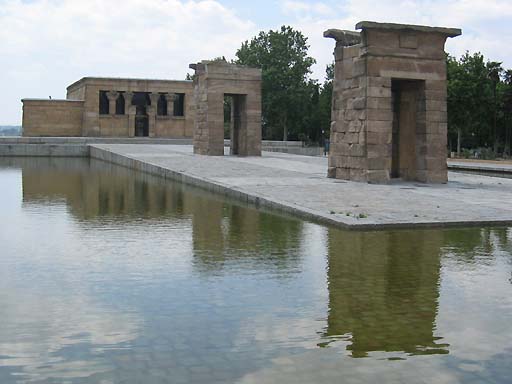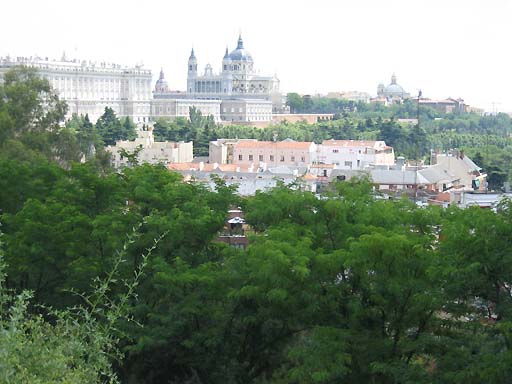 Tie tak mūsu bērnības draugi Dons Kihots ar Sančo Pansu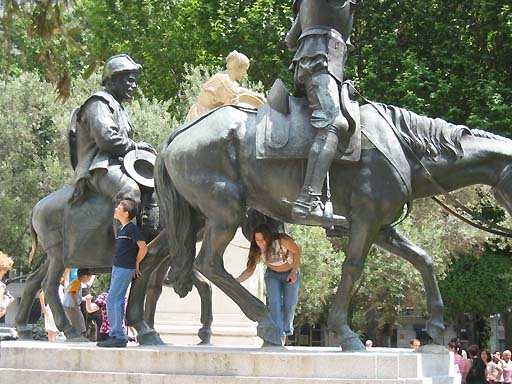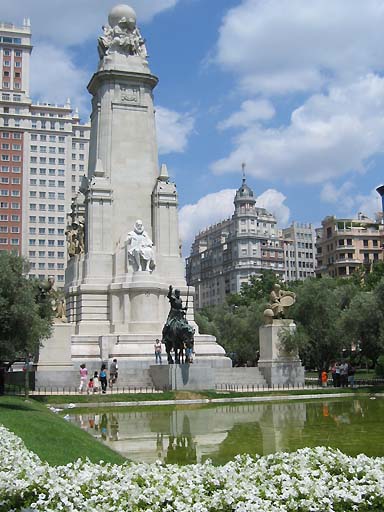 Bet nams lejāk nu gluži kā slavenā Gludekļa māja Ņujorkā.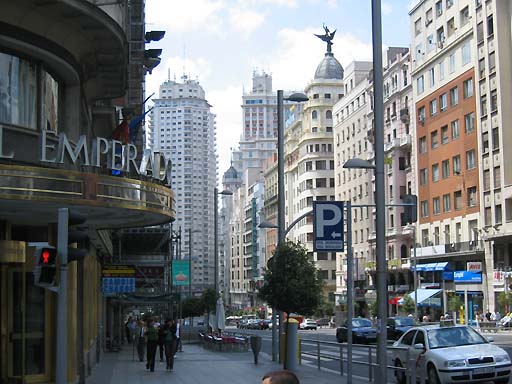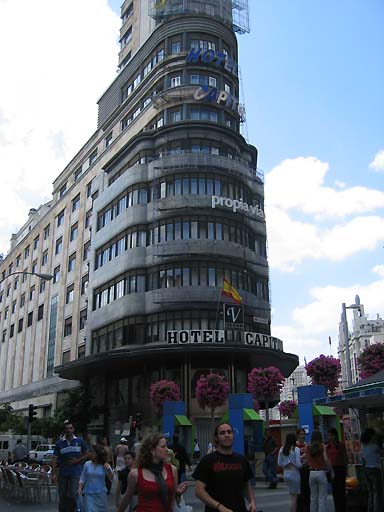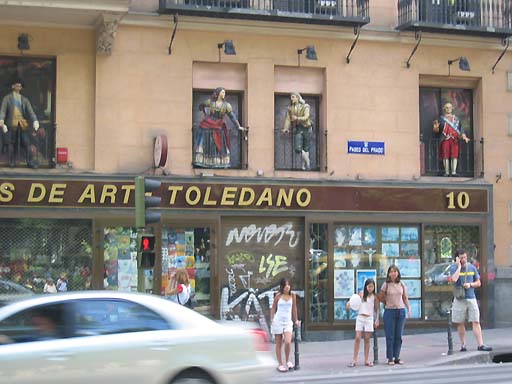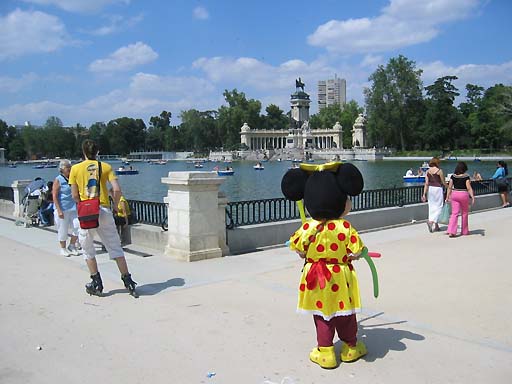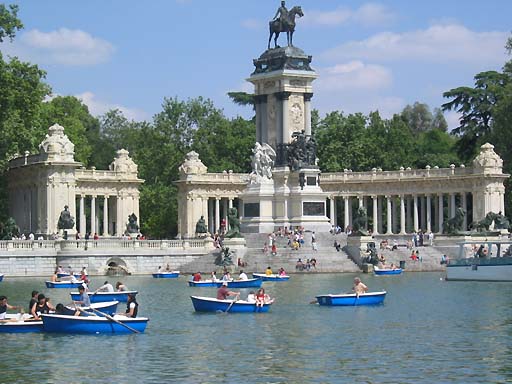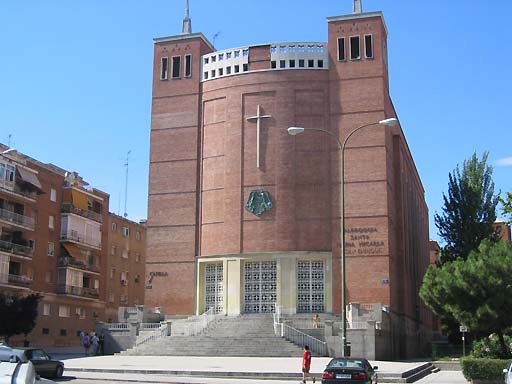 Nez, par ko šī meitene tā norūpējusies. Vispār karstumā sāk šilierēties, Rādās šķības mājas, kaut kādi cilvēki uz jumtiem, milzonīgs Harijs Poters pa visu fasādi. Laikam laiks…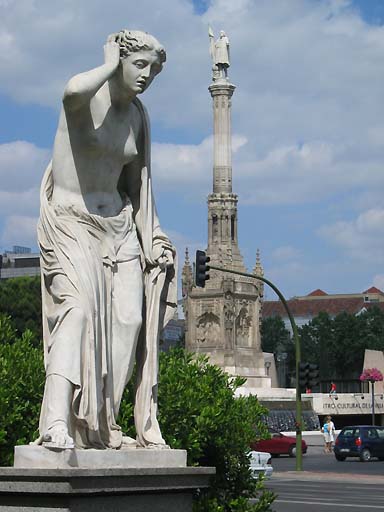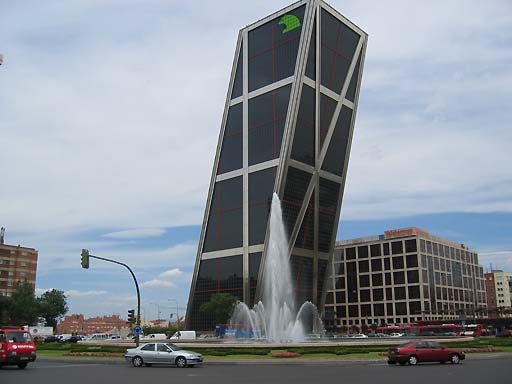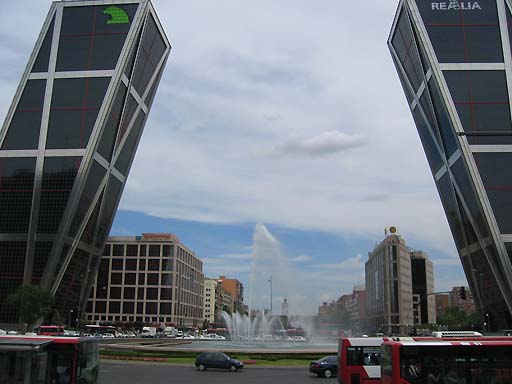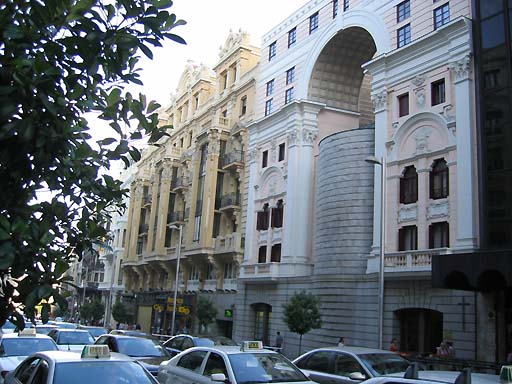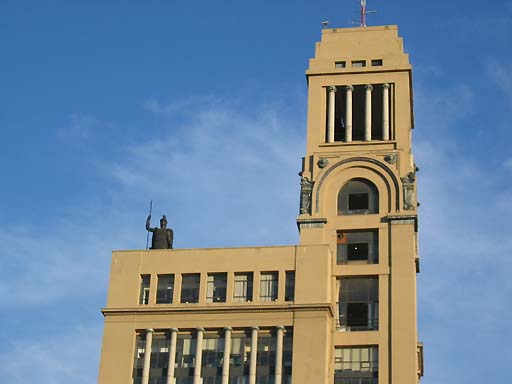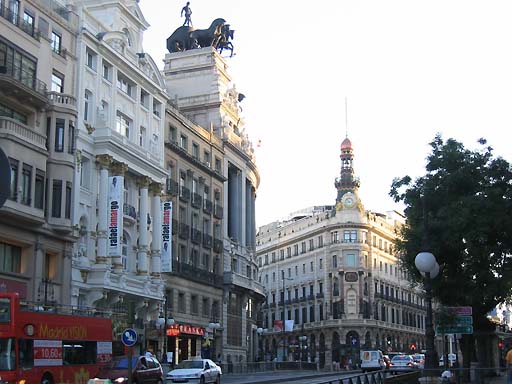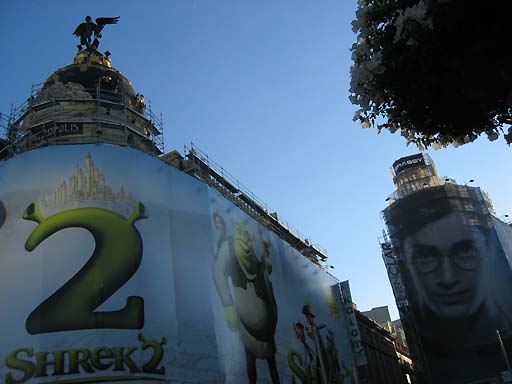 Deviņos. Deviņos vakarā viss atkal sāk piepildīties. Spāņi ēd no deviņiem līdz pēdējam viesim un tad iet gulēt. Es reiz aizsāku tēmu par mūsu dietologu padomiem. Atbilde bija – paskaties uz mani, es jūtos labi, man tēvs jūtas labi un mans vecaistēvs arī jutās lieliski… Laiku no deviņiem līdz .. Madridē nevar aprakstīt, tas ir jājūt, tur ir jābūt. Iekšā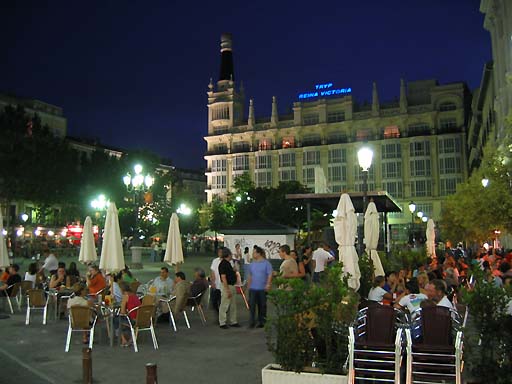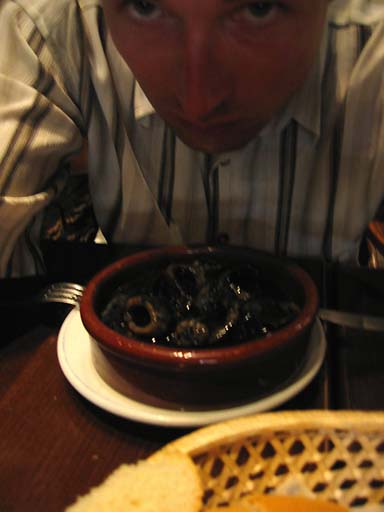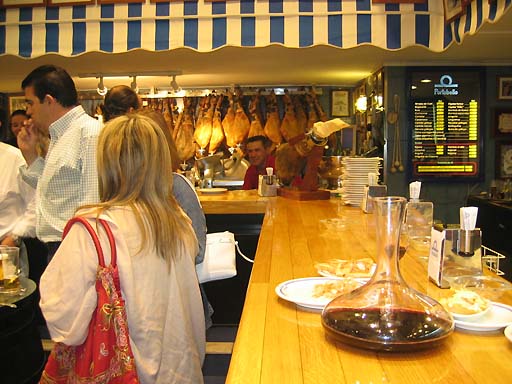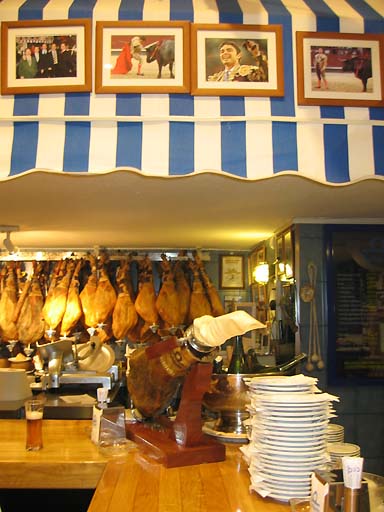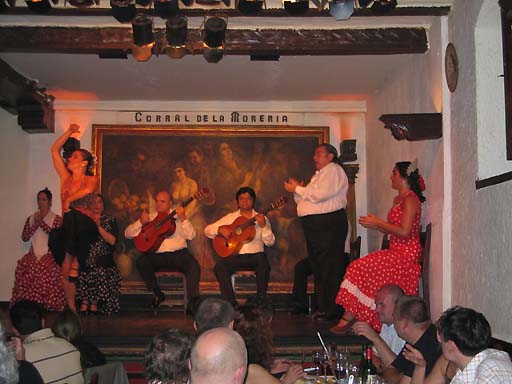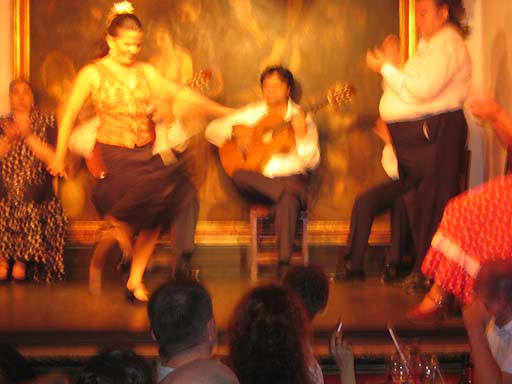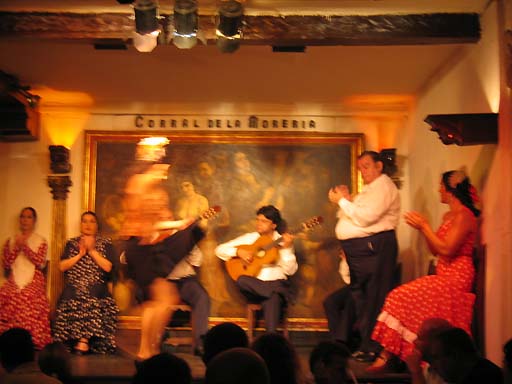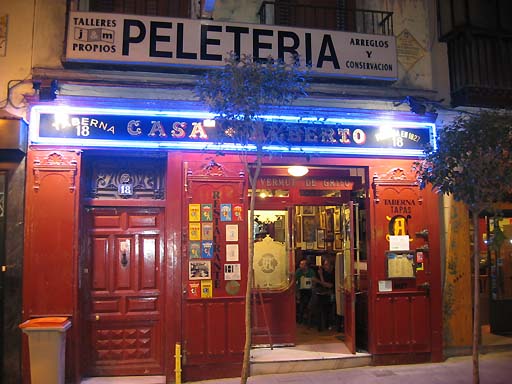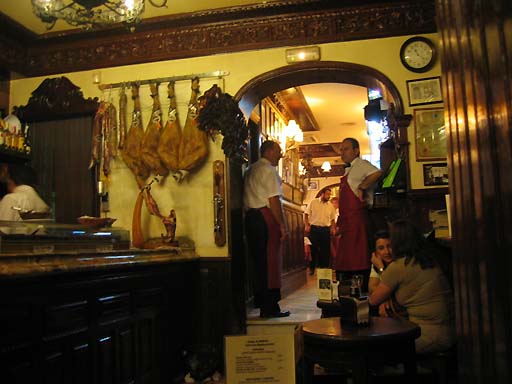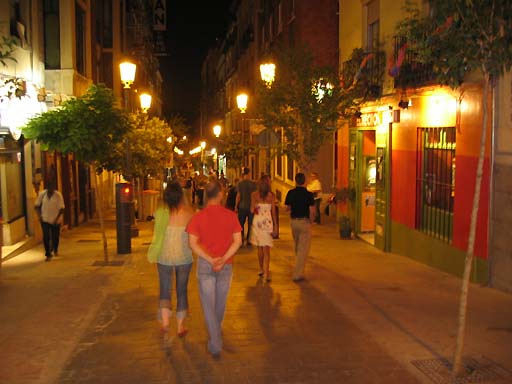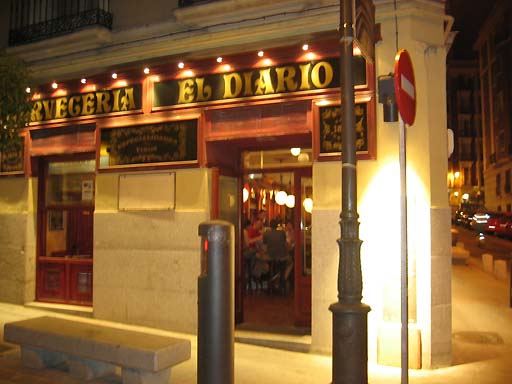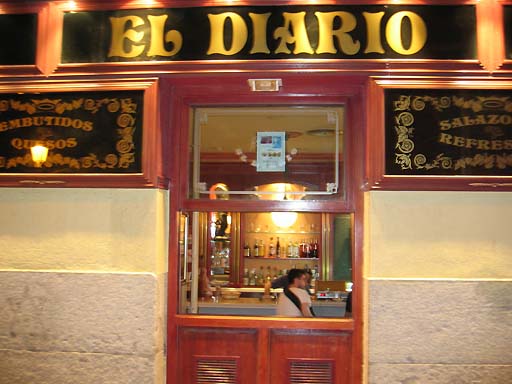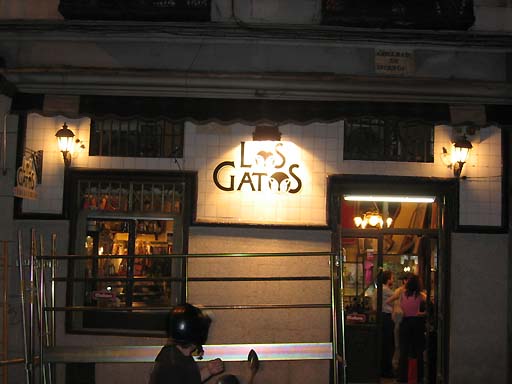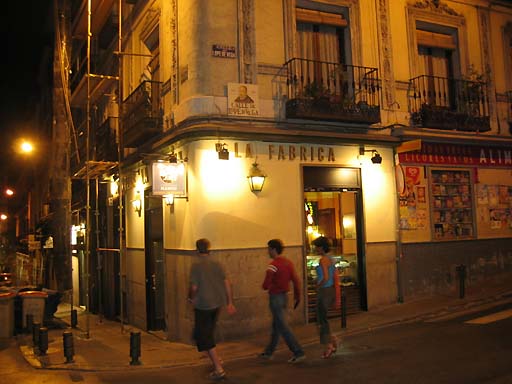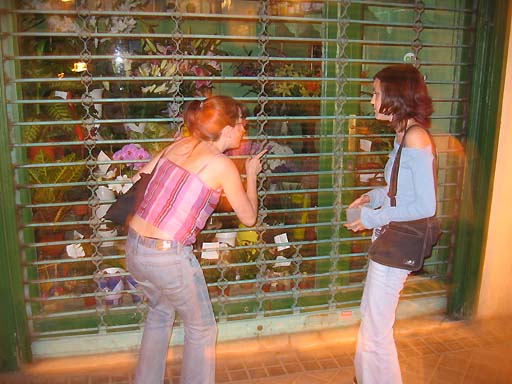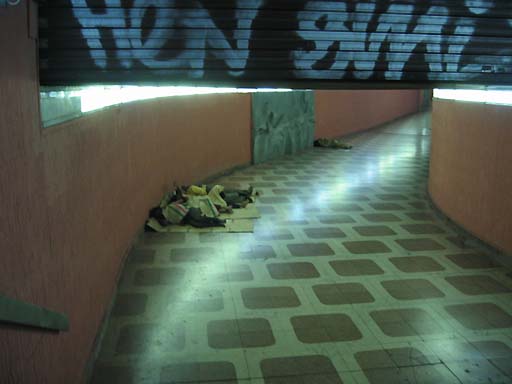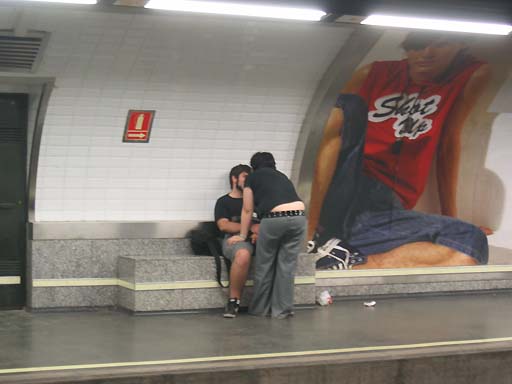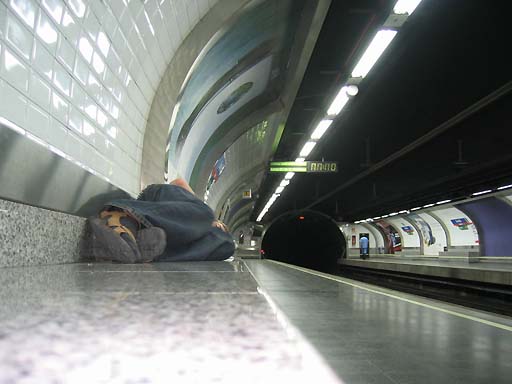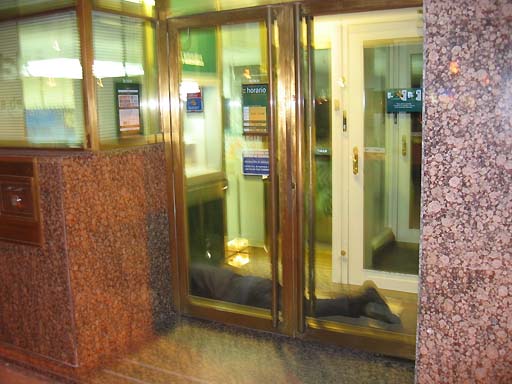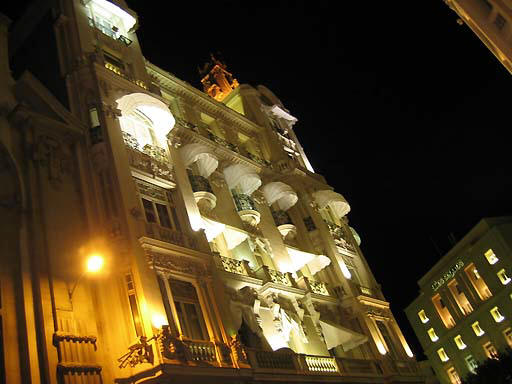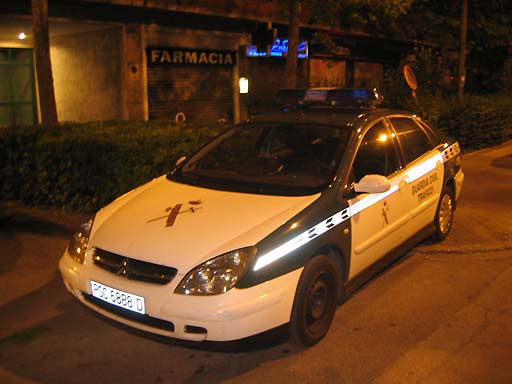 Divi. Un sākas viss no gala