We were flying by the airline company, which always arrives before time. An air-plane landed at Girona, in my opinion, at too high speed, but definitely before the appointed time.
Although Mediterranean was temptation for us, we went to the central region of peninsula – to the main ridge of Pyrenees – to Pedraforca and farther to the National park "Aiguestortes".
In a wonderful medieval city of Girona we recommend to spend an hour or two, to visit the supermarket "Mercadona" and to buy wine from the district of Rijoha  ( 99 euro cents for a bottle). It will be useful during all next days -:)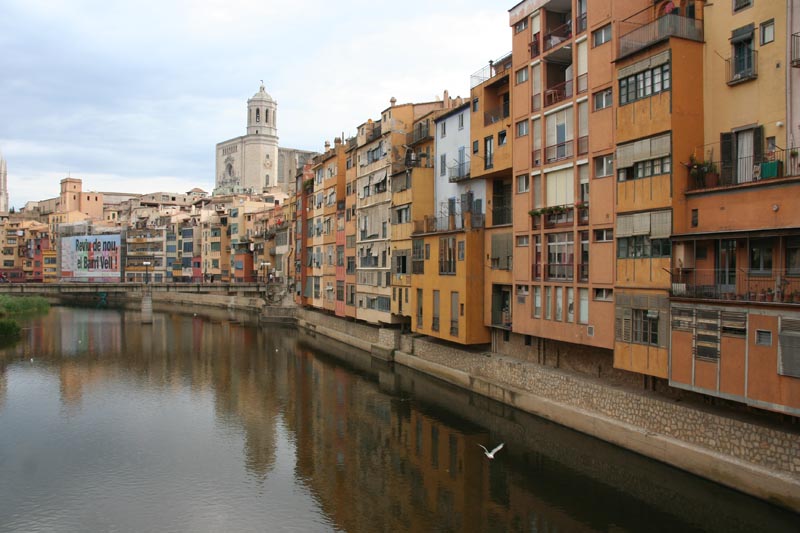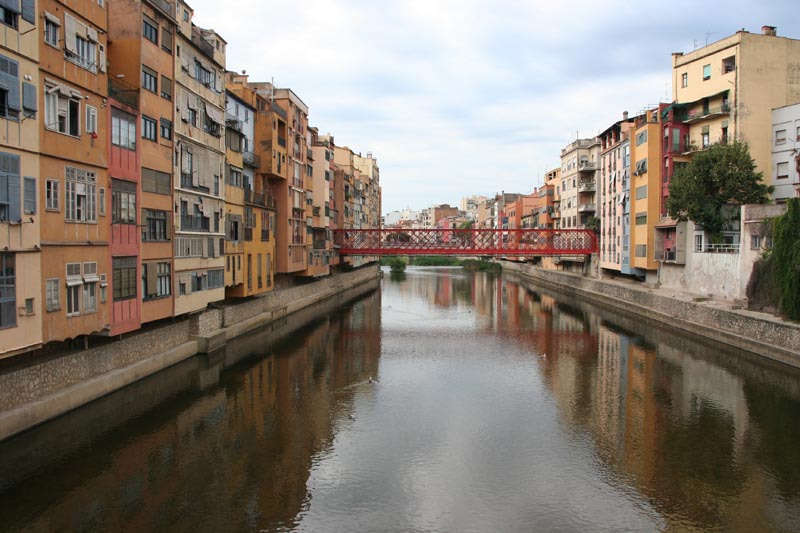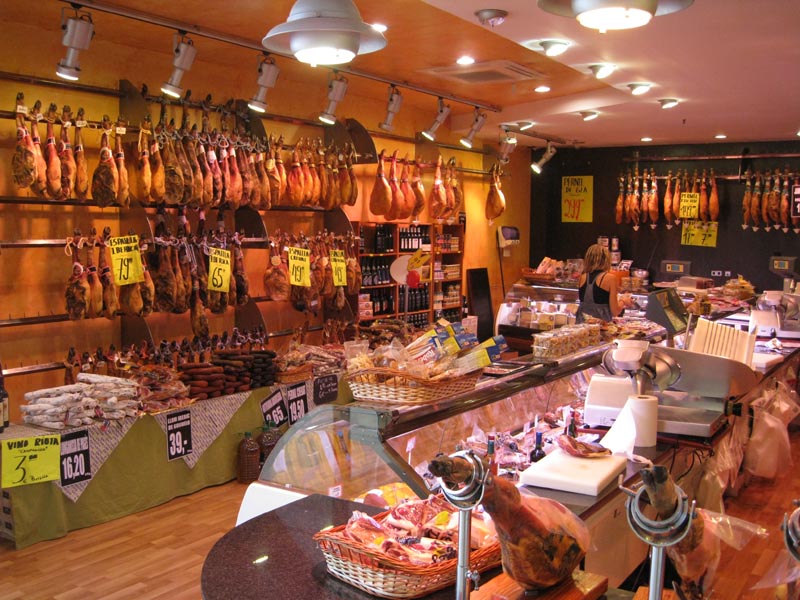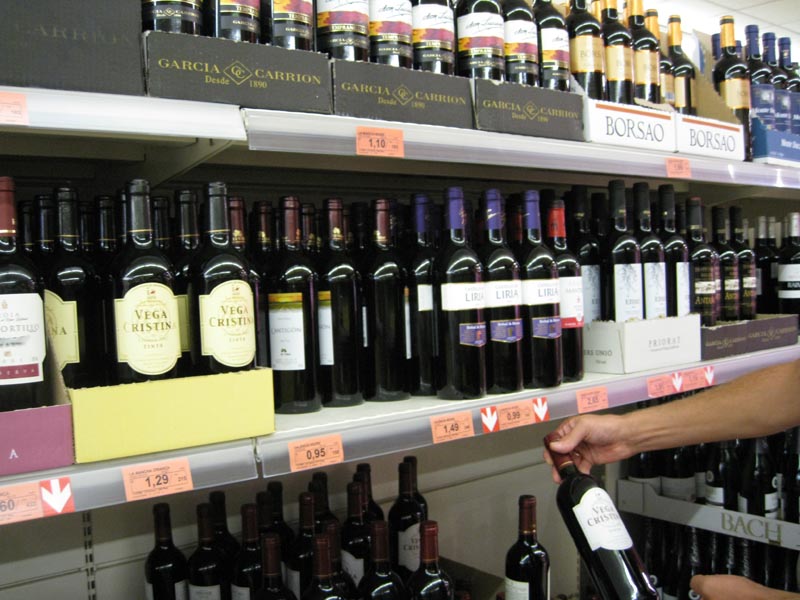 In three hours by a winding road along the beautiful fields and gloomy medieval small towns we approached the main ridge of Pyrenees.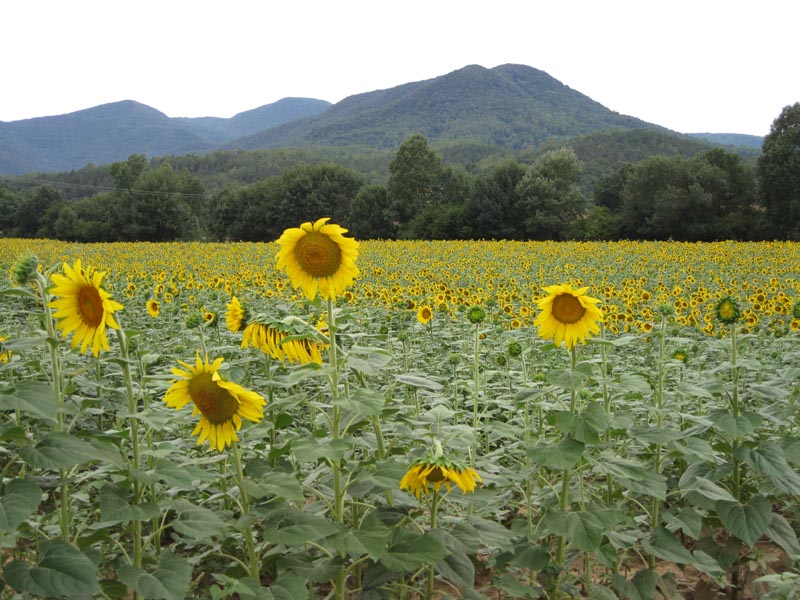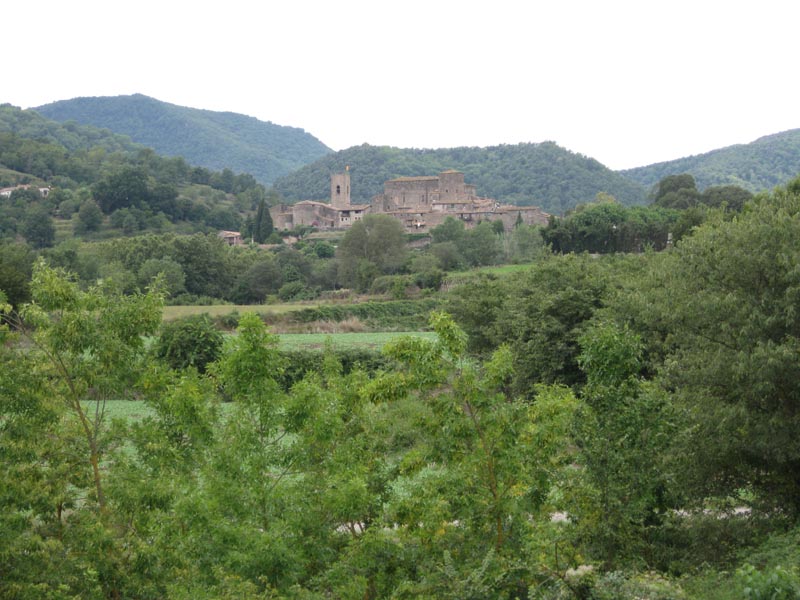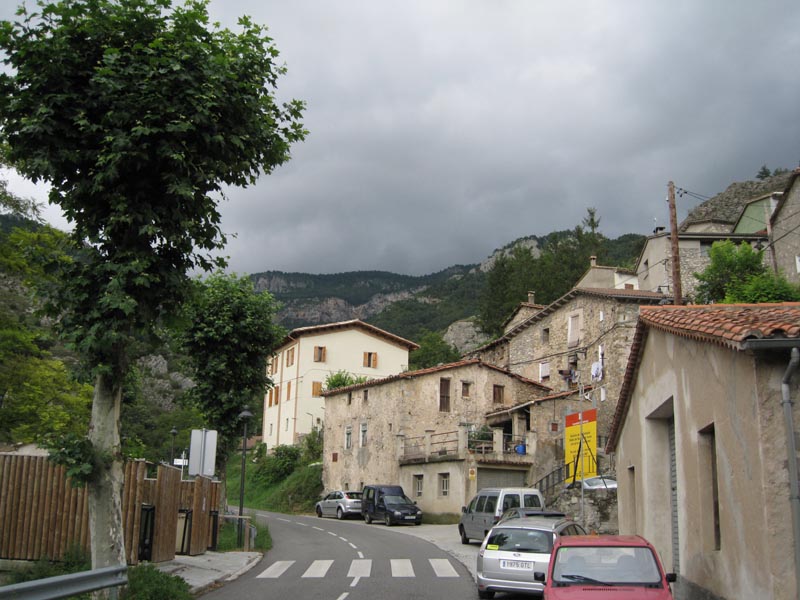 Be careful using Tom-tom advices!  It will direct you on a road which is already a long ago buried and liquidated!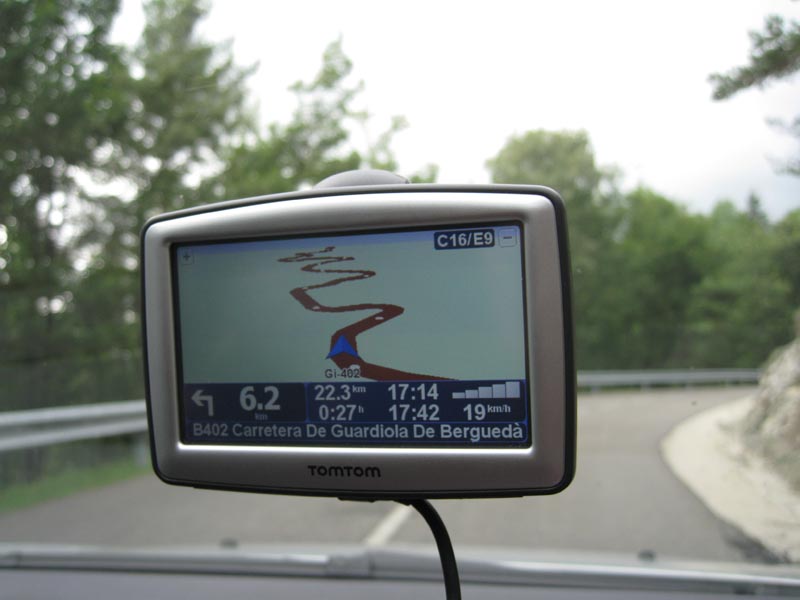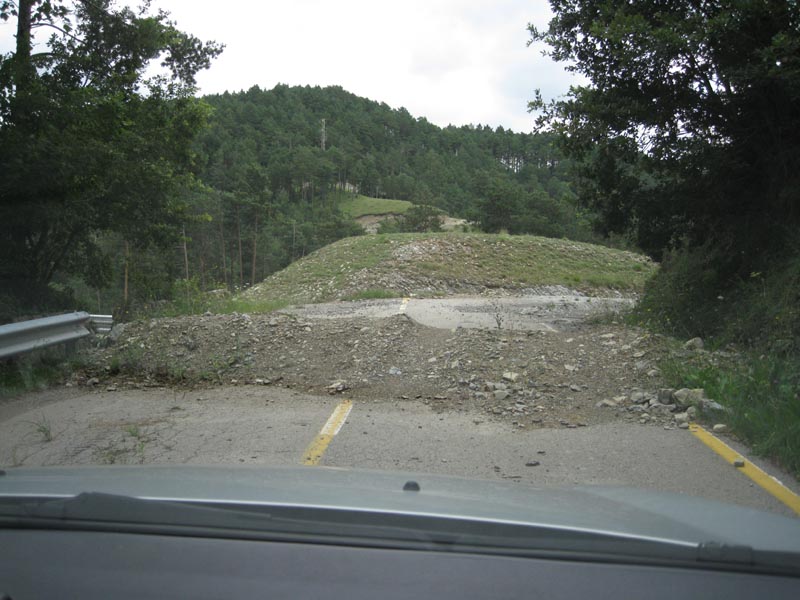 We reached Baga, but there was so heavy rain in this valley we were not even able to step out from a car for checking in campsite. So we went to the next valley, where the bright evening sun was shining.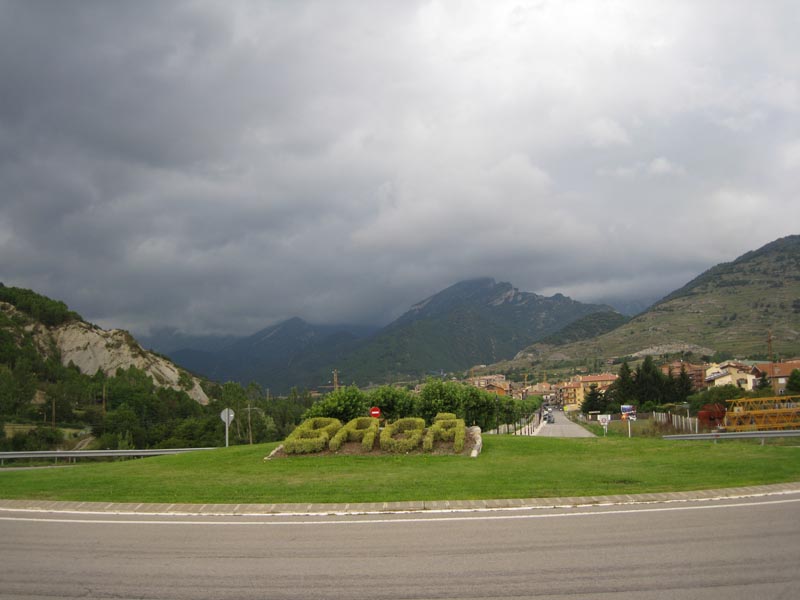 Sangria, jamon…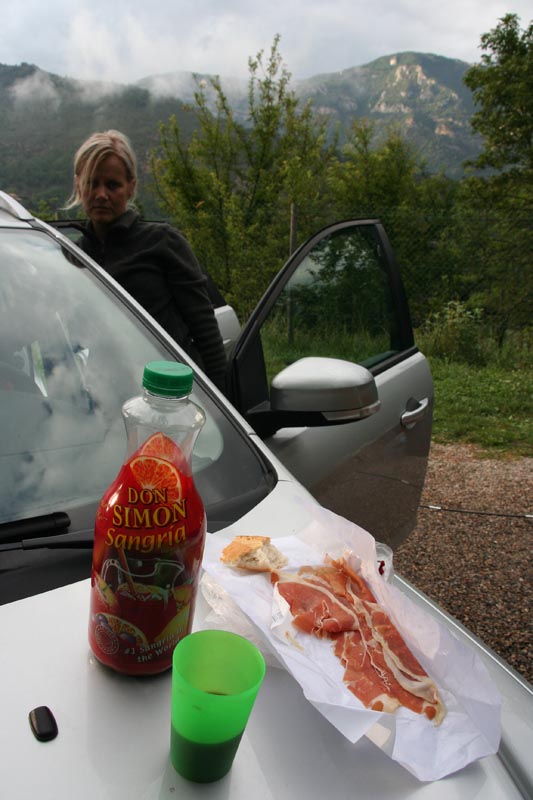 … meat on a grill in "Catalonia" style. Places for a grill here were in all campings.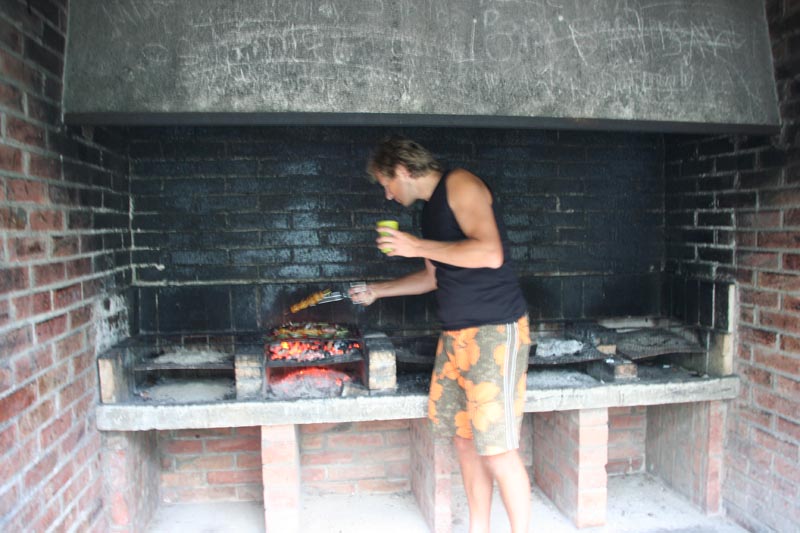 Pedraforca appeared in front of us unexpectedly after some turn of road. It was looking impressively. We were not sure we will be able to climb to the top without any equipment. The mountain reminded me Ushba in Caucasus.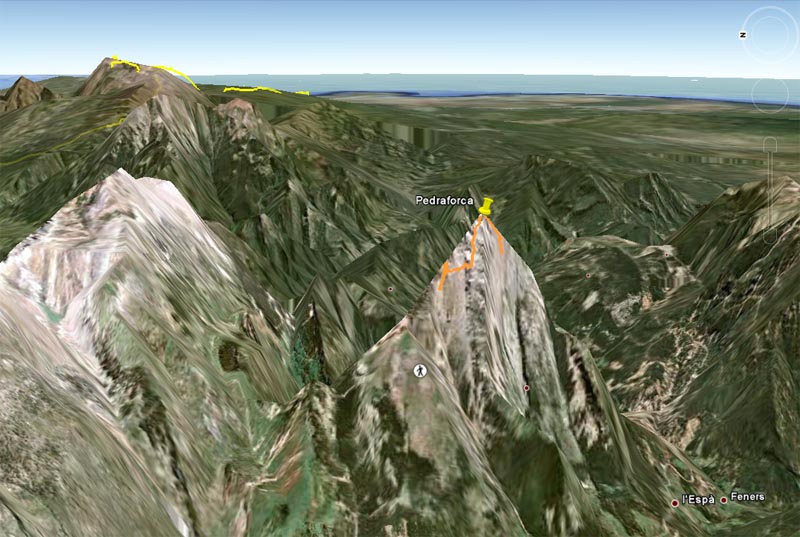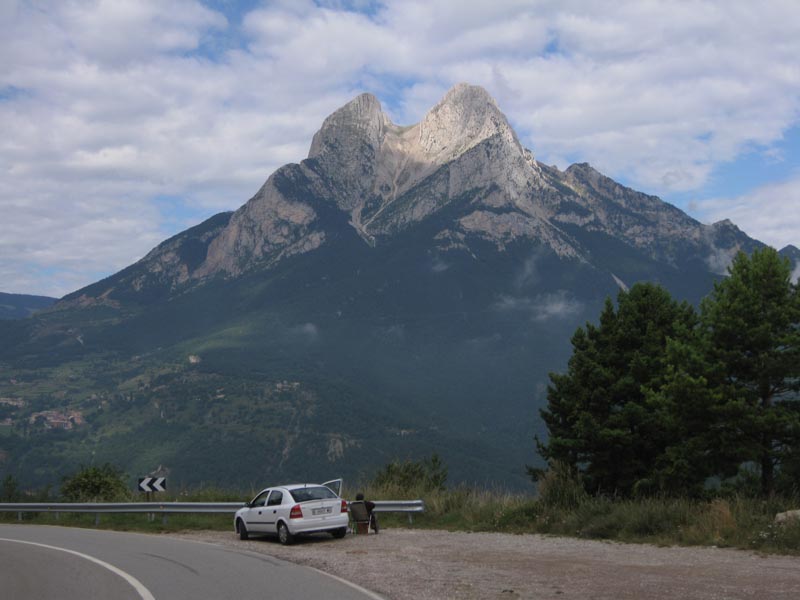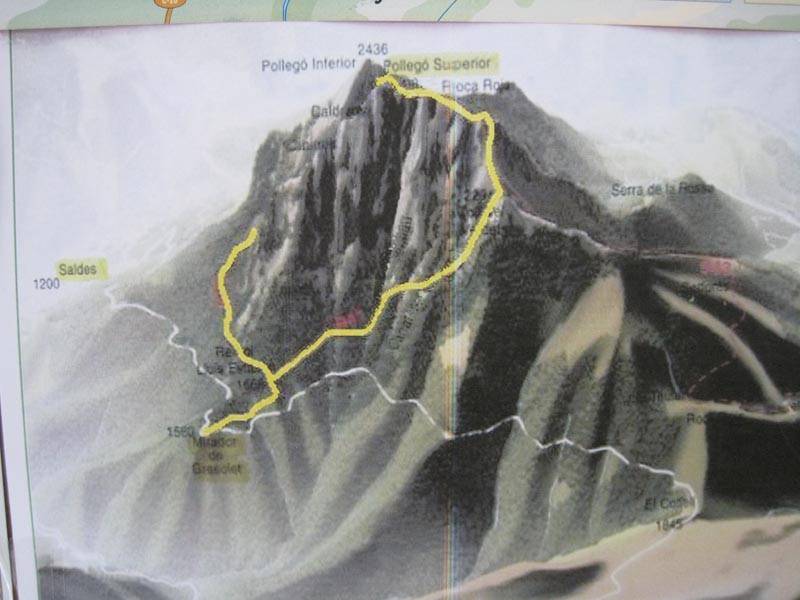 Pedraforca trekking, 6h
Before going to the mountain we ate soup "Gazpacho" (cucumber, tomato, onion, paprika, olive oil).  Faith in the victory was back!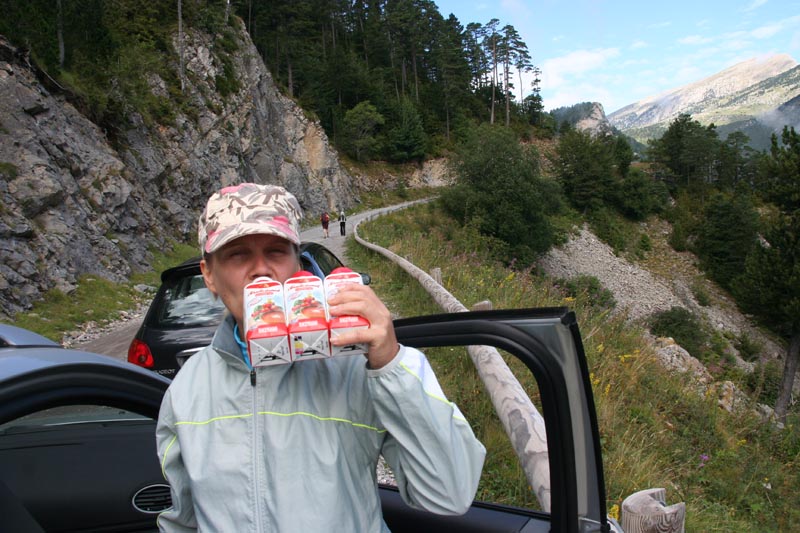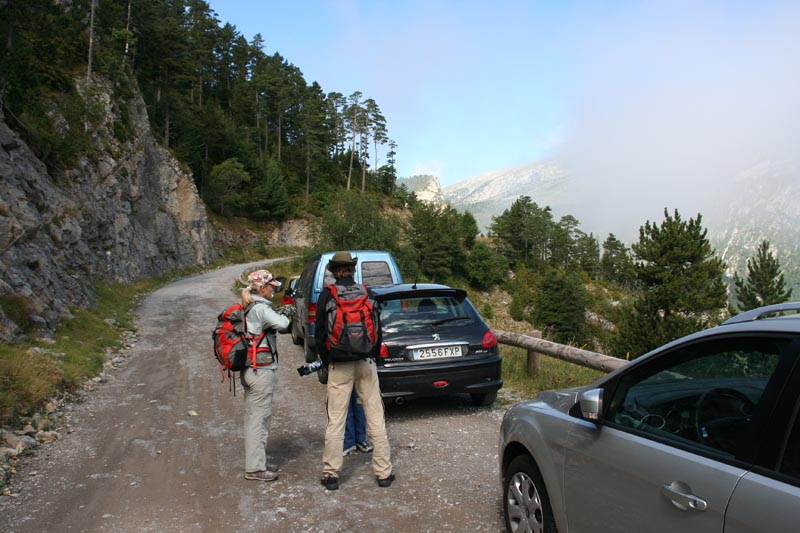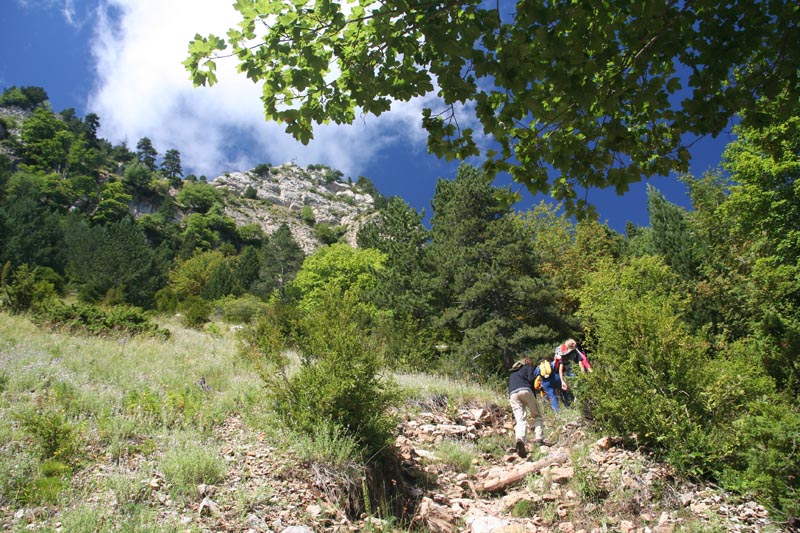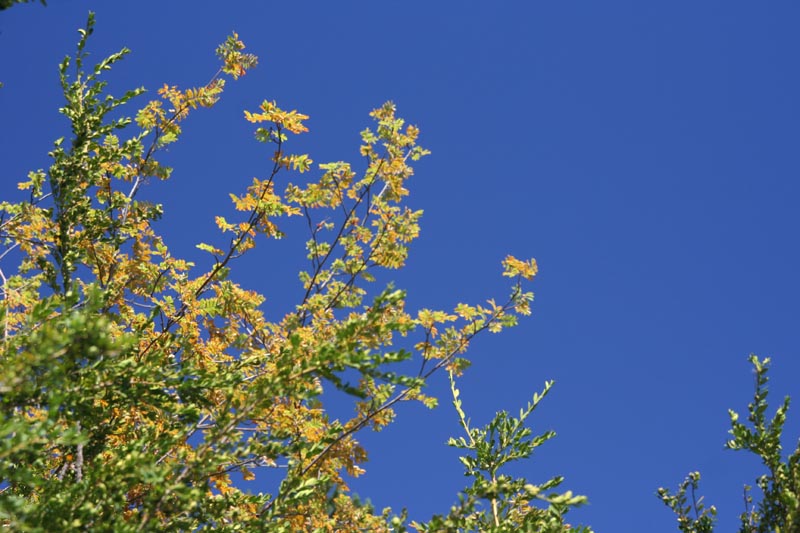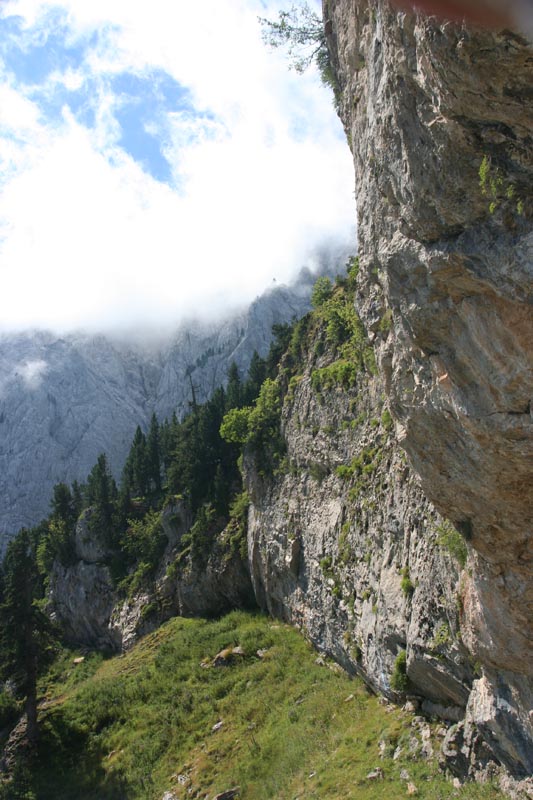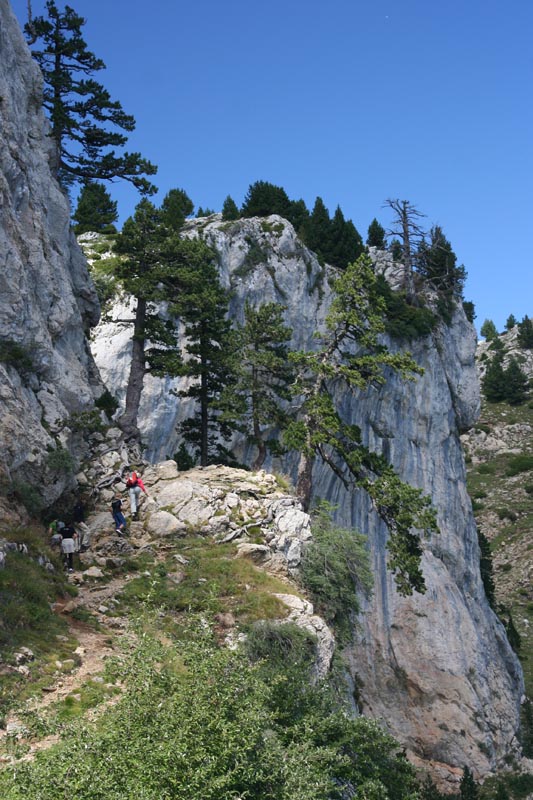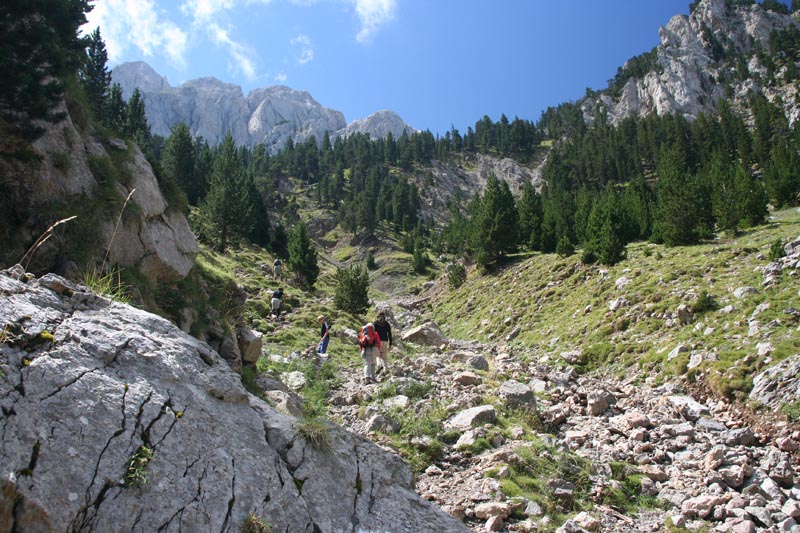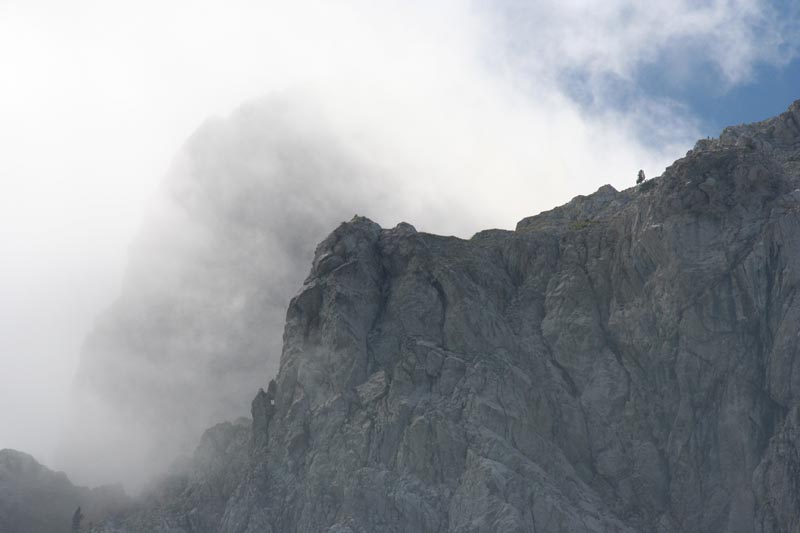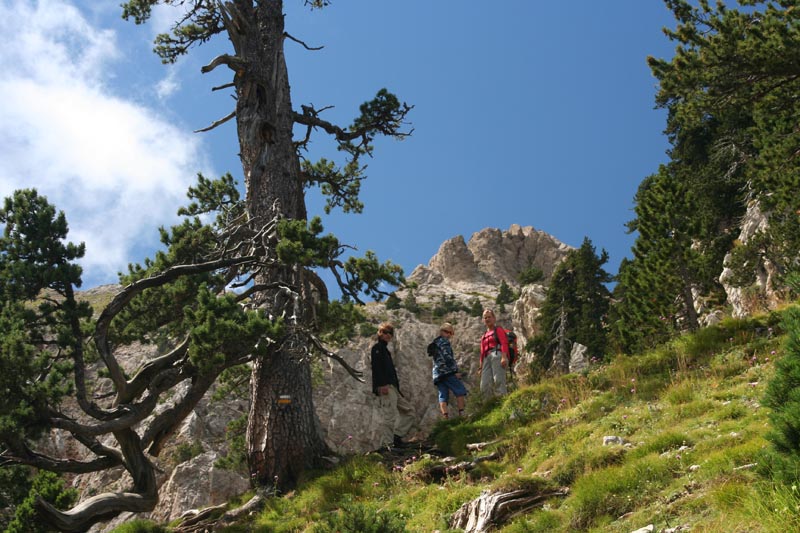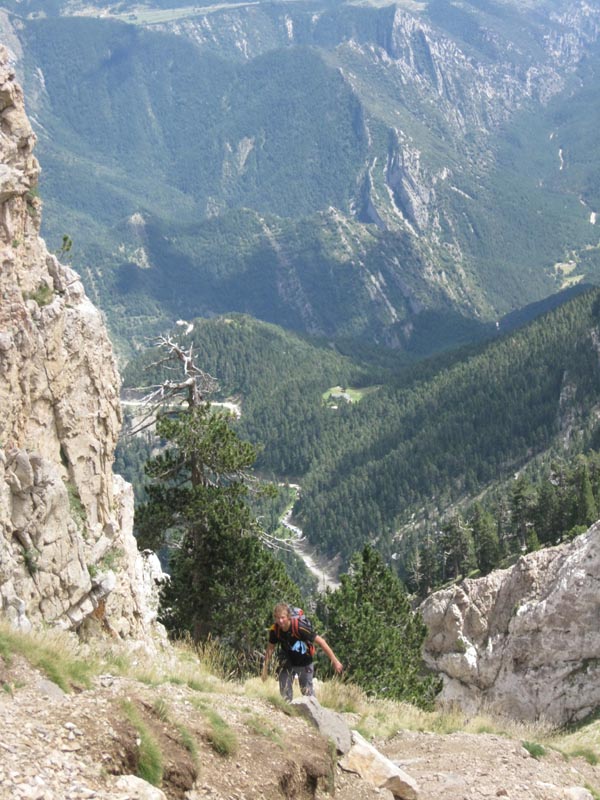 We reached the foot of rocks. Here flowered thistle or maybe it was edelweiss?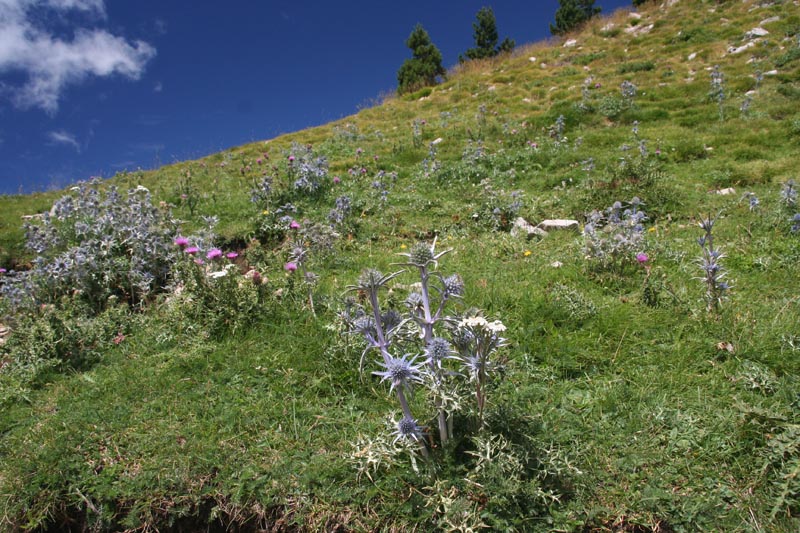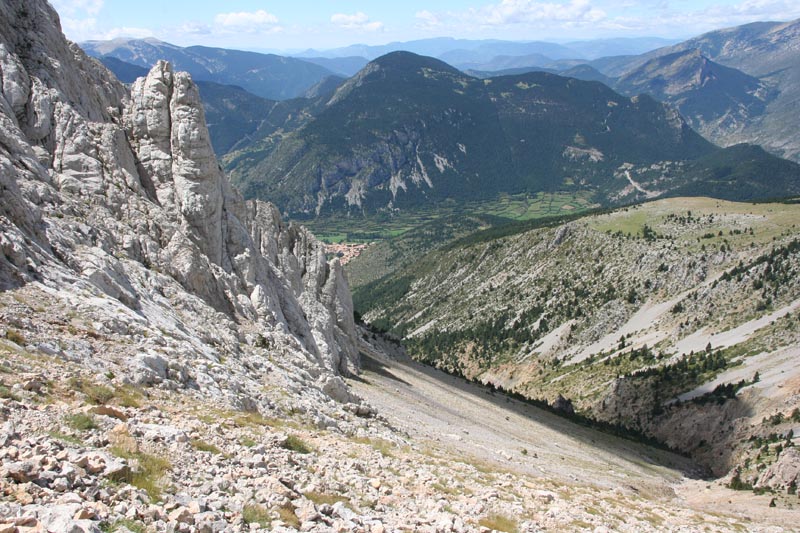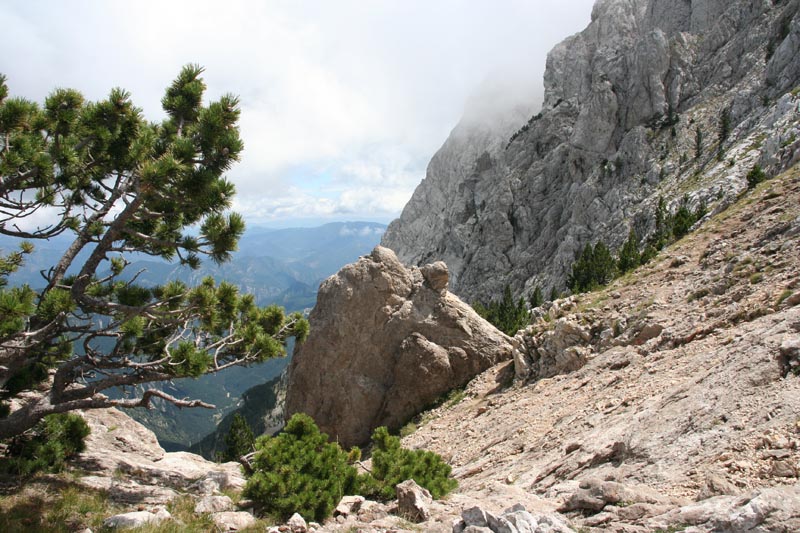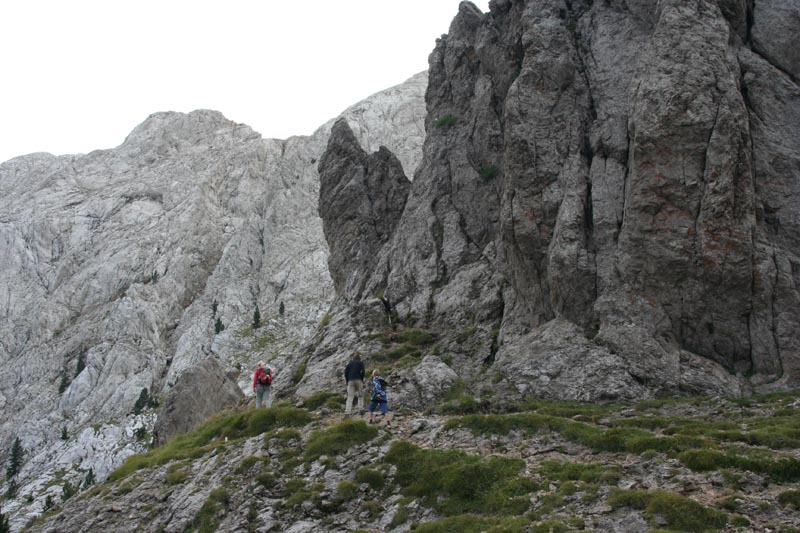 The rock stage started. Ropes would be useful to us, but we did not take them.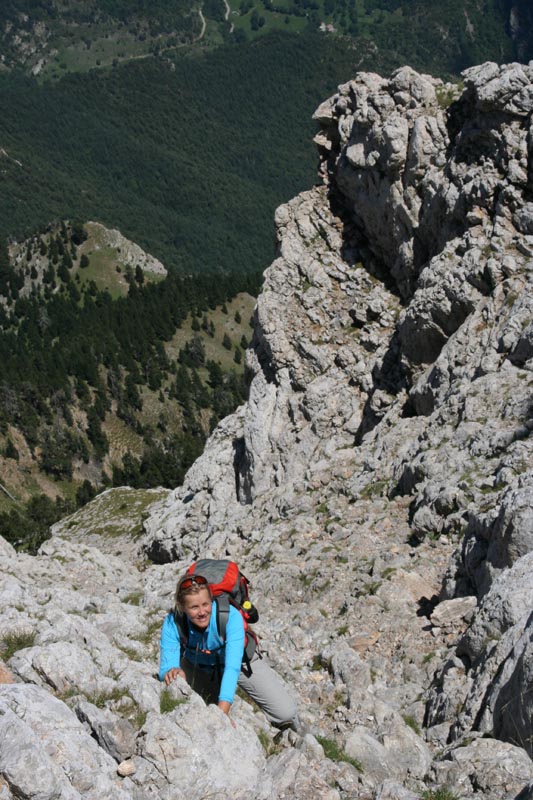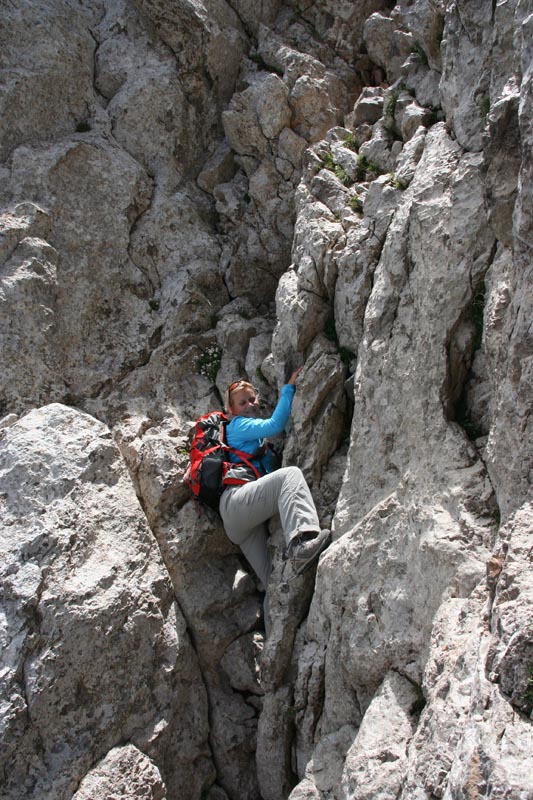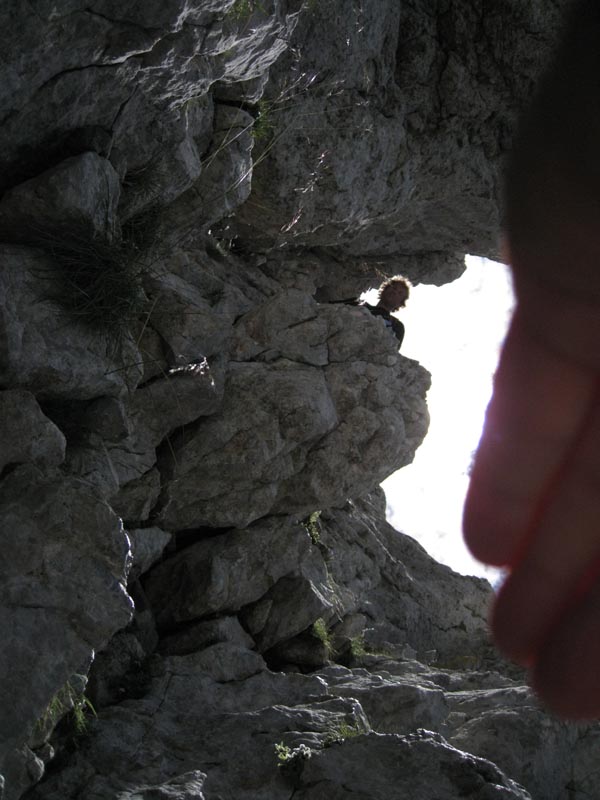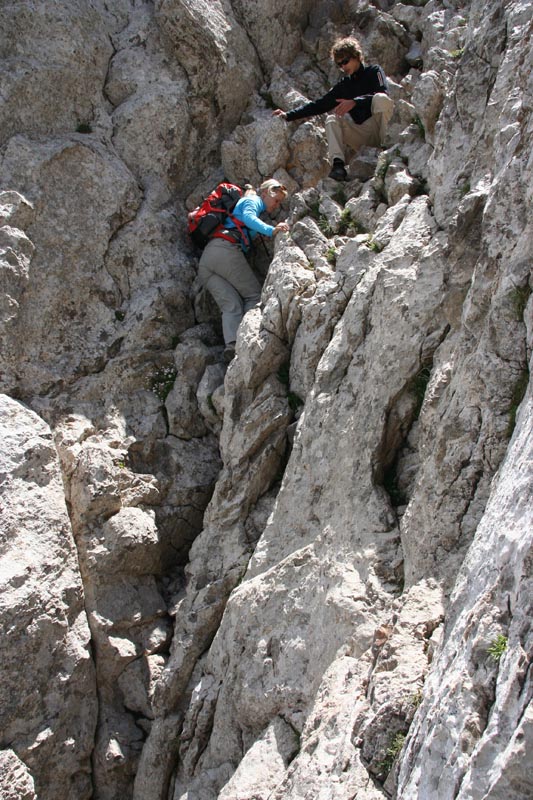 We began to go by a ridge towards the peak.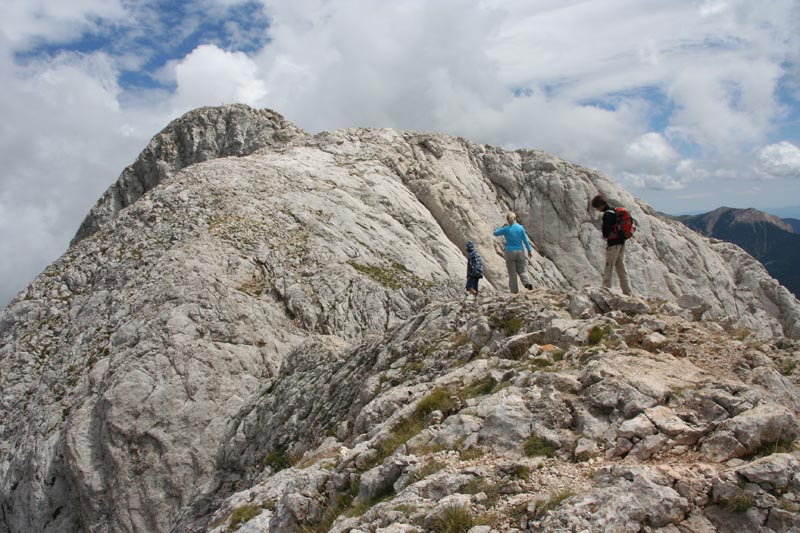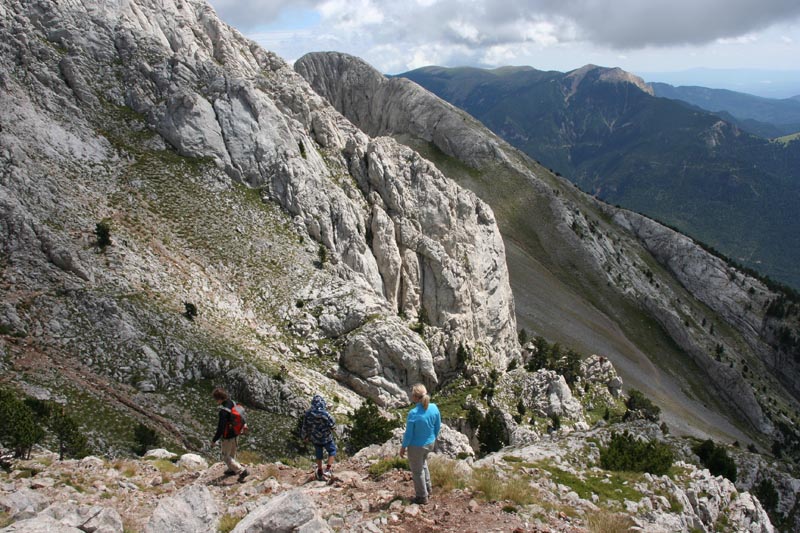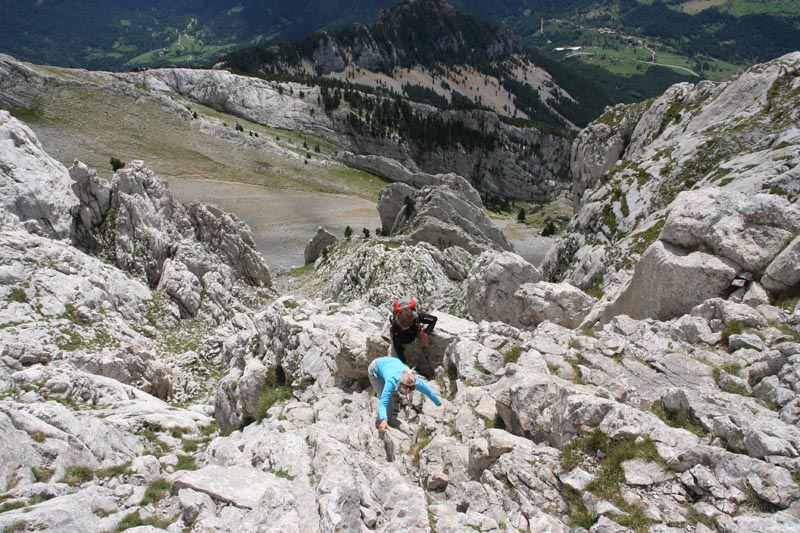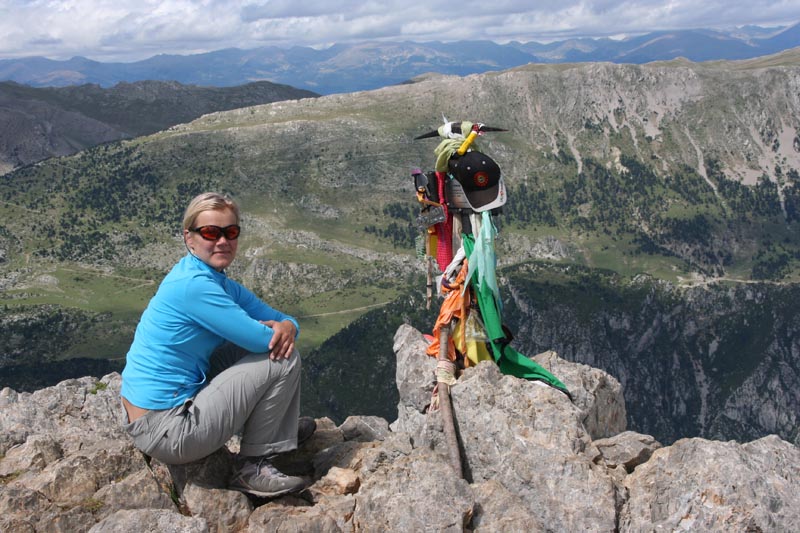 Pedraforca, 2436m. Black birds, which knew that a man climbing with food, flew around.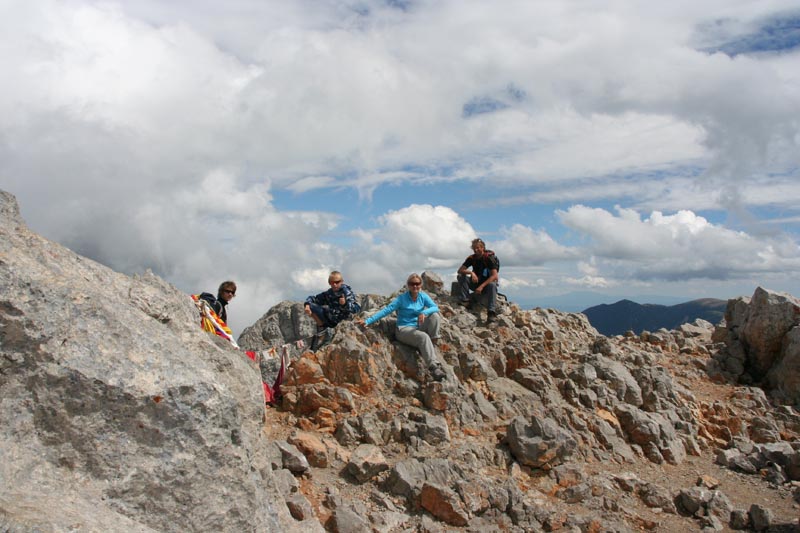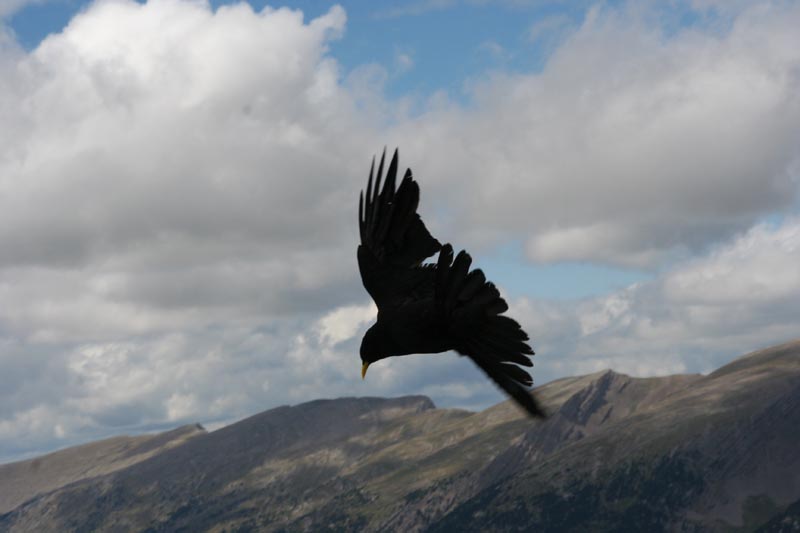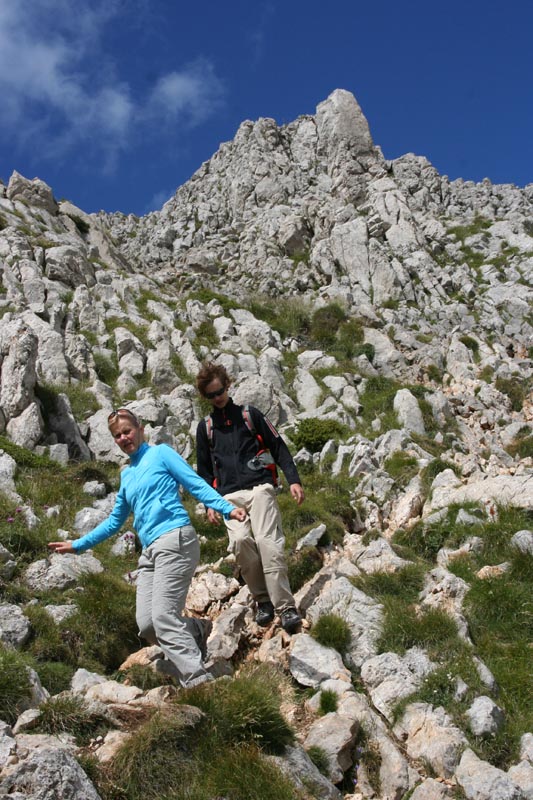 The view of a saddleback was impressive.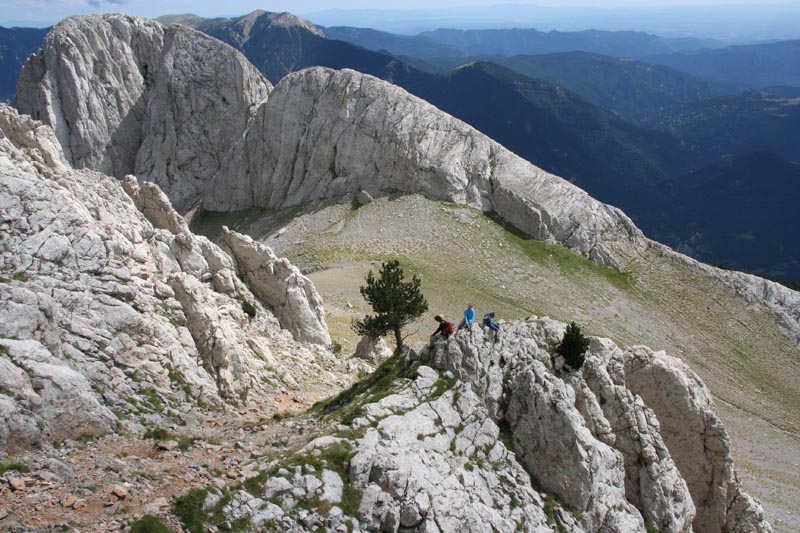 Nearby two tourists had a rest, leaning against each other.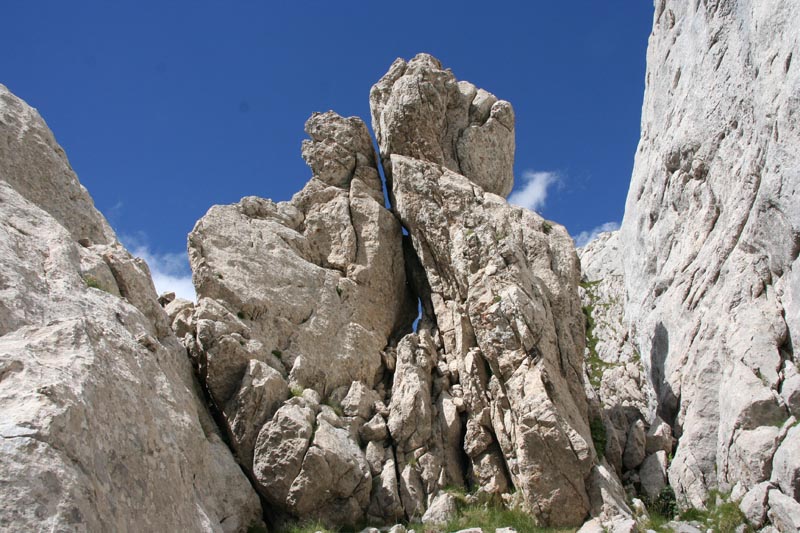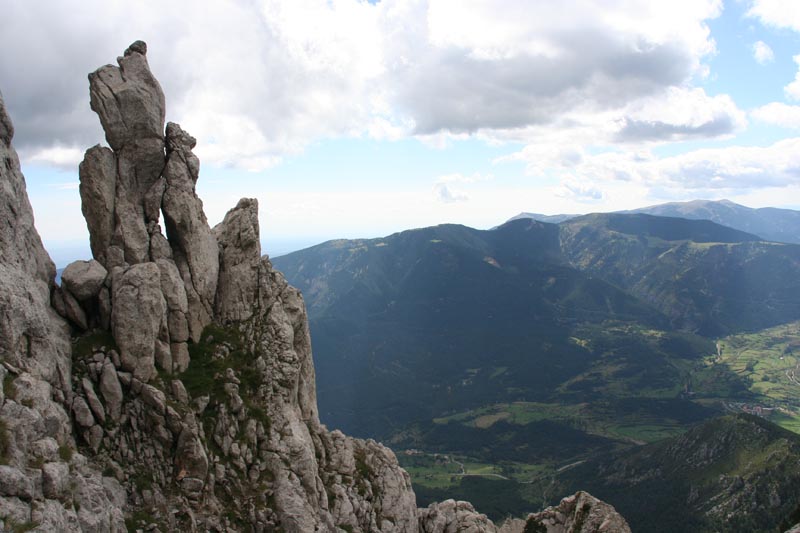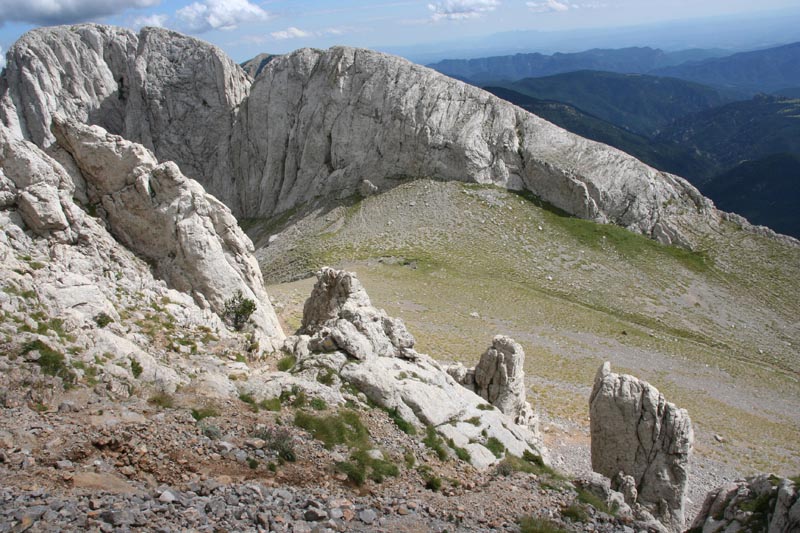 The descent on a central gully started.  It was unpleasant enough – talus was small, and under it was slippery rock. Possibility of falling was 99 from 100.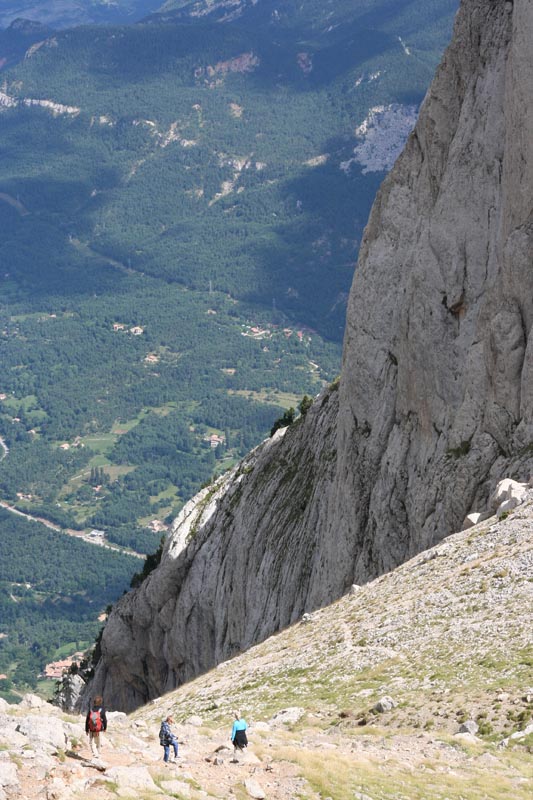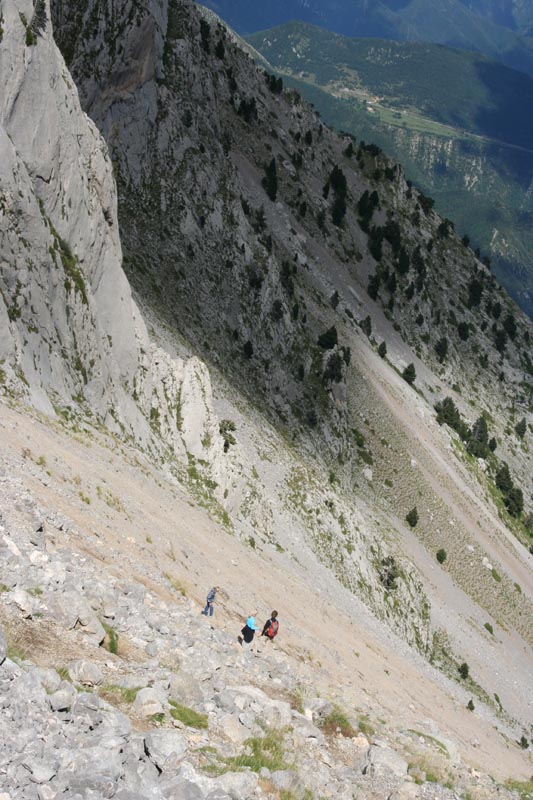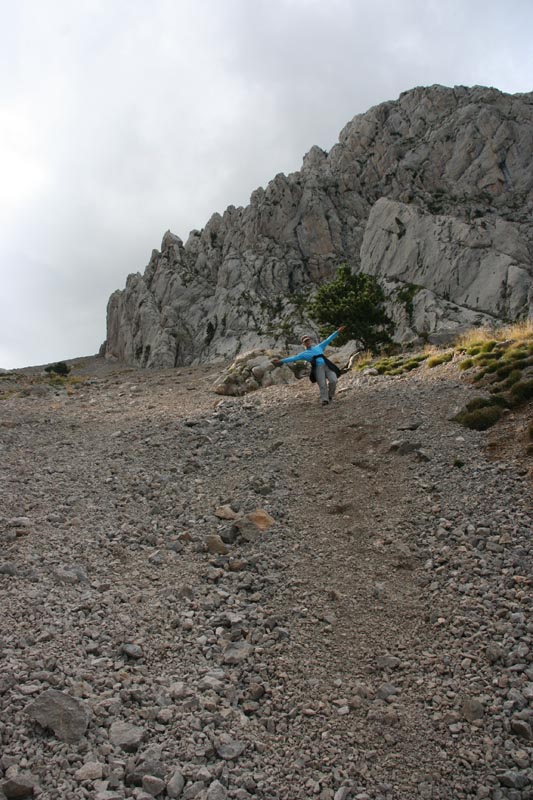 Camping was located with a view on a mountain. We enjoyed backpackers walking around and sunset view on Pedraforca.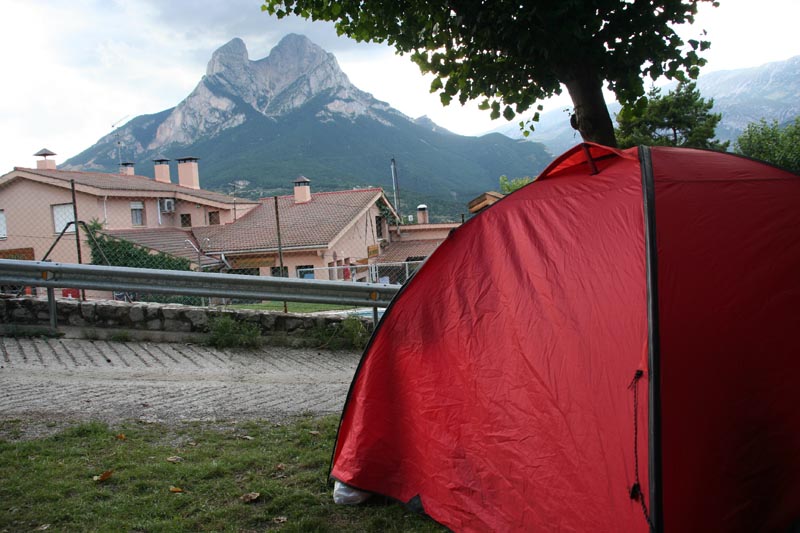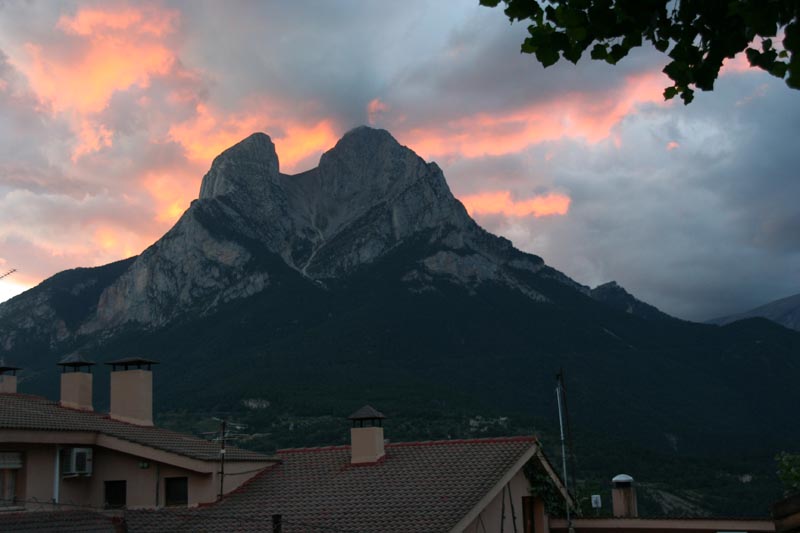 On the next morning we left the camping very early and drove in the direction of Andora, and then further to d'Aiguestortes.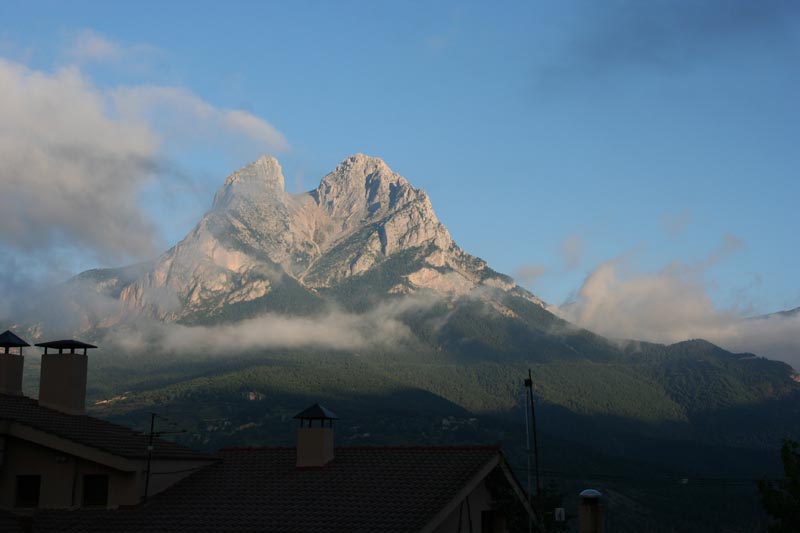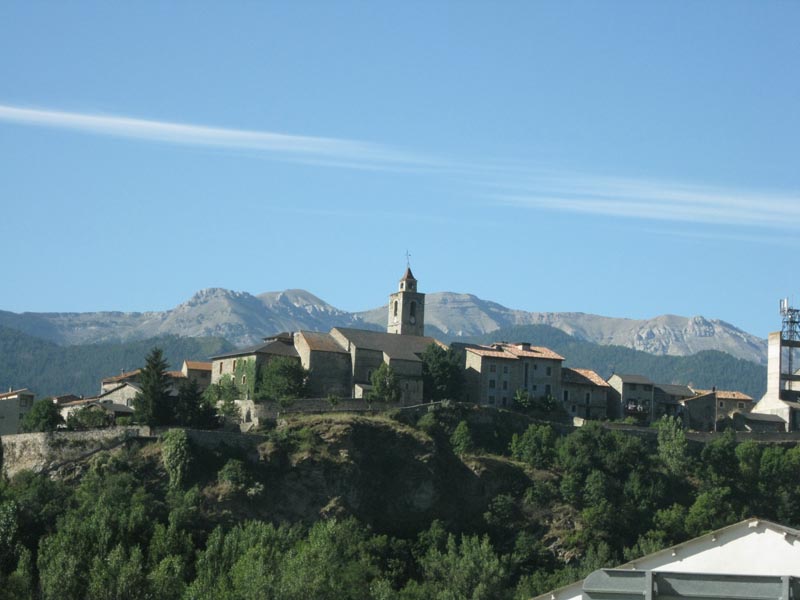 The National Park D'Aiguestortes is the heart of Pyrenees. Here you can enjoy the view of hundreds of lakes and one of the highest mountain peaks. Below you can see three most picturesque routes (2, 3, 4), which we overcame also.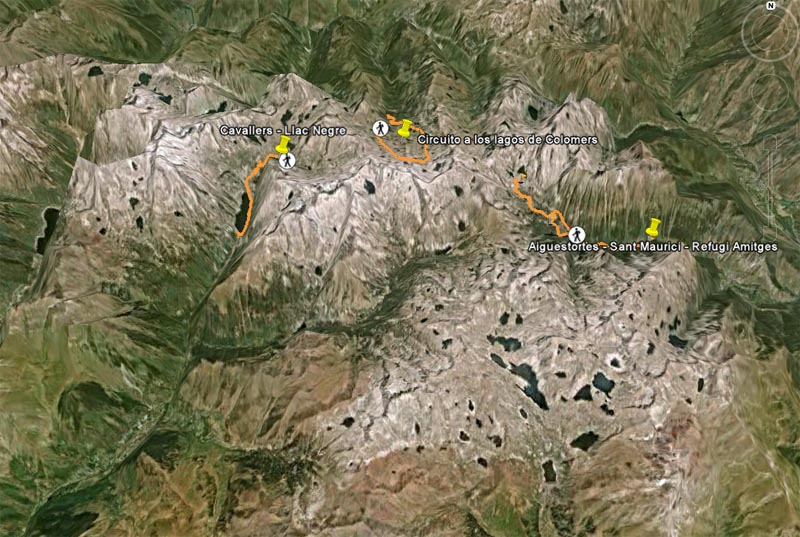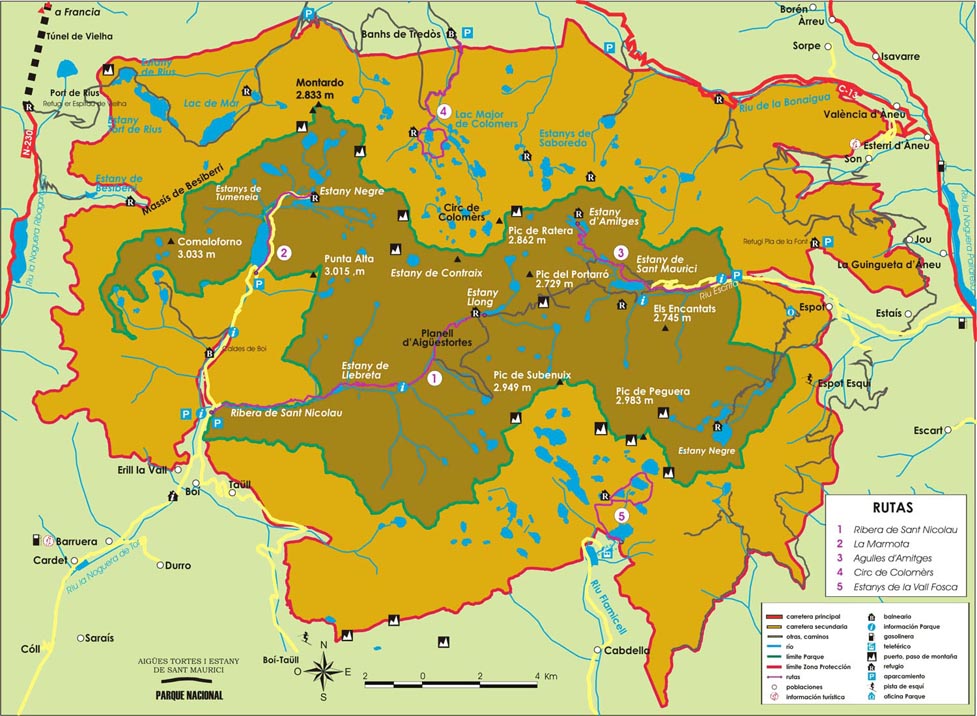 Amitges trekking, 6h (3)
We started with the Needles of Amitges – picturesque lakes above which you can see two-humped mountain.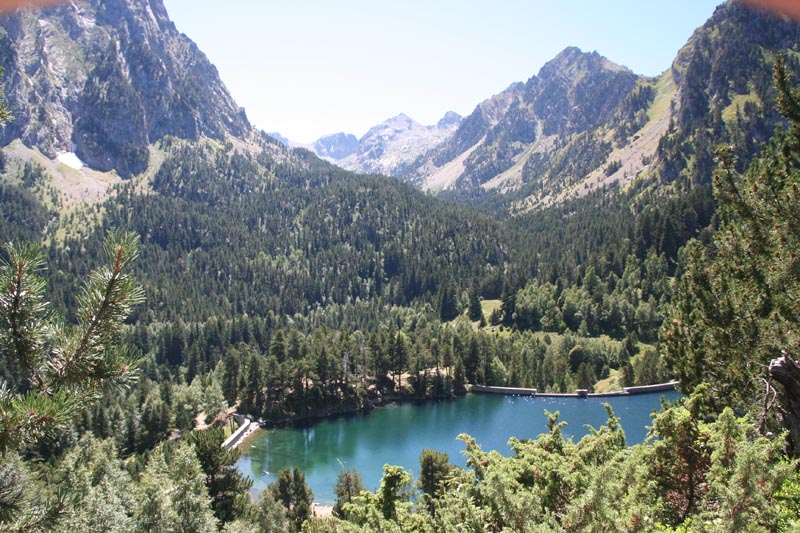 Here all was double – on a road we noticed another two-humped mountain, which is known because of two brothers were cold there.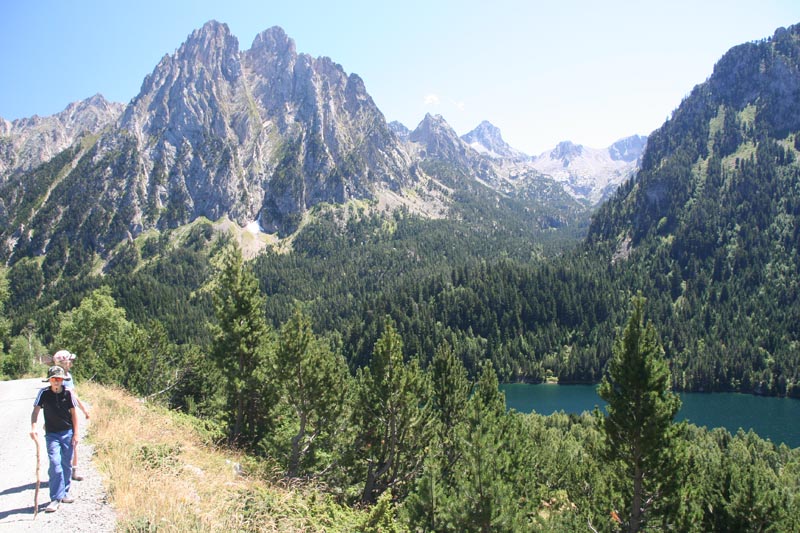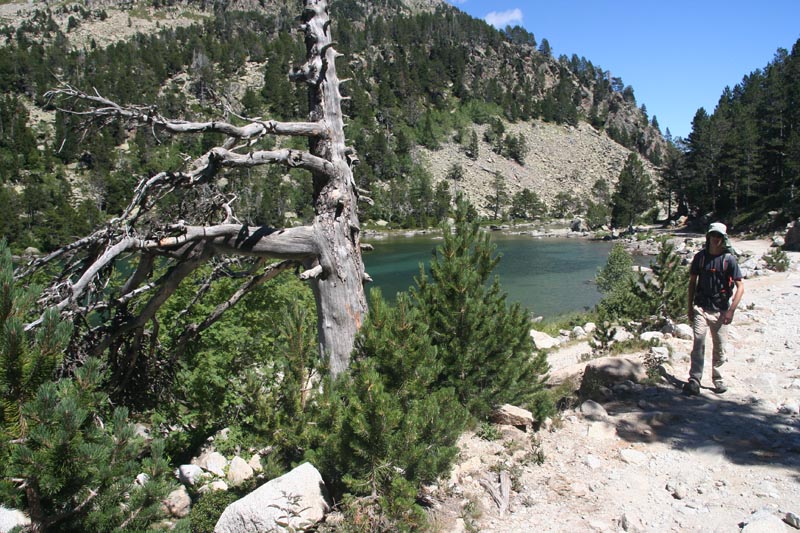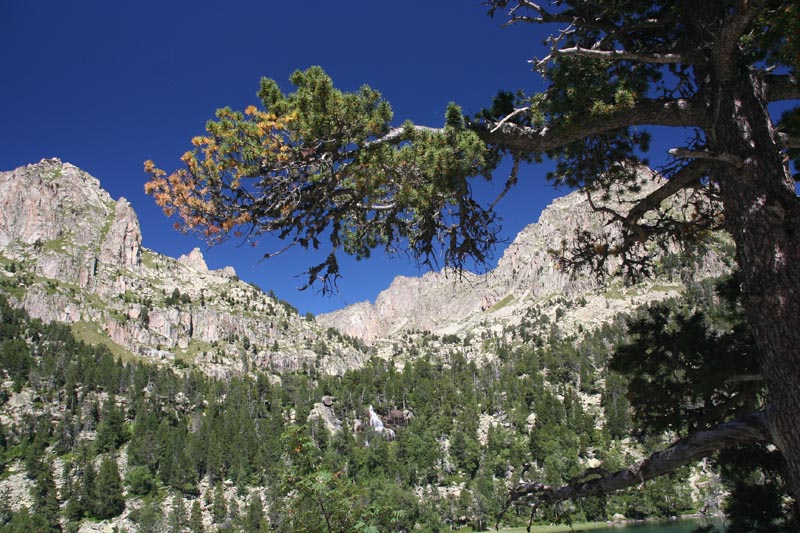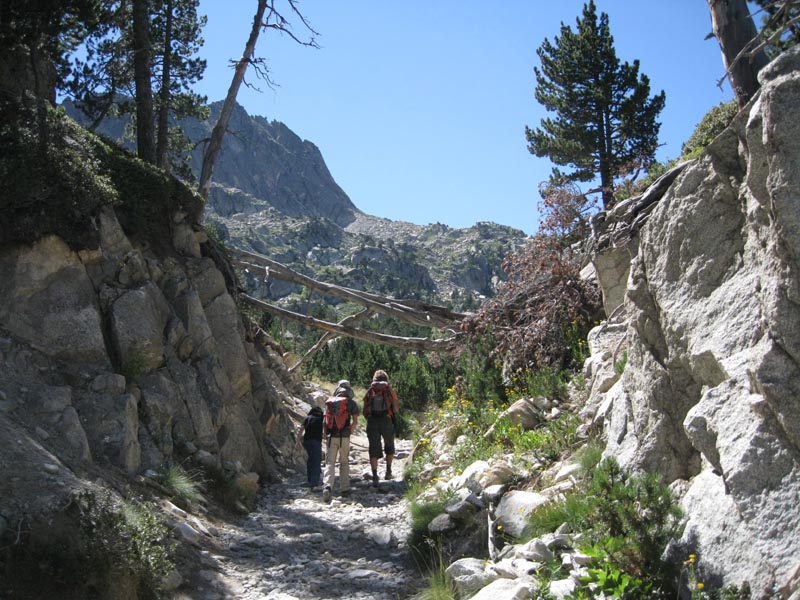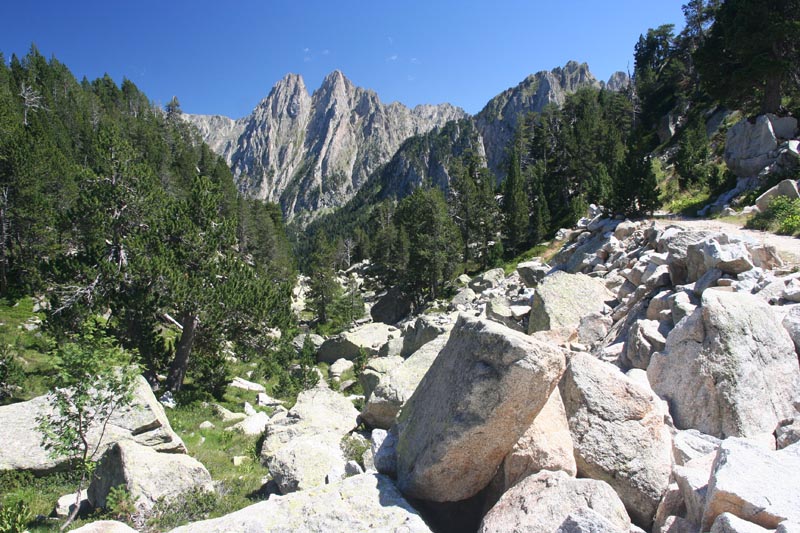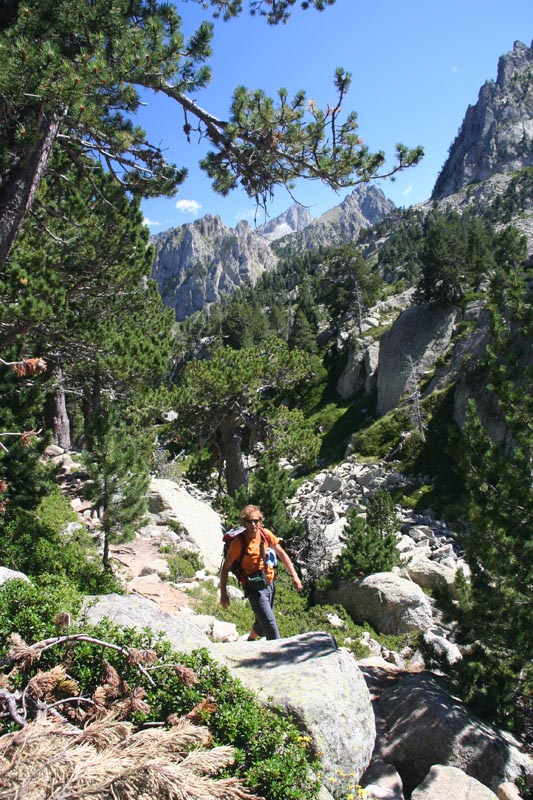 It was very hot after lunch, and we had to climb up to the last stage – to Needles of Amitges. In the distance mountain peaks could be seen already.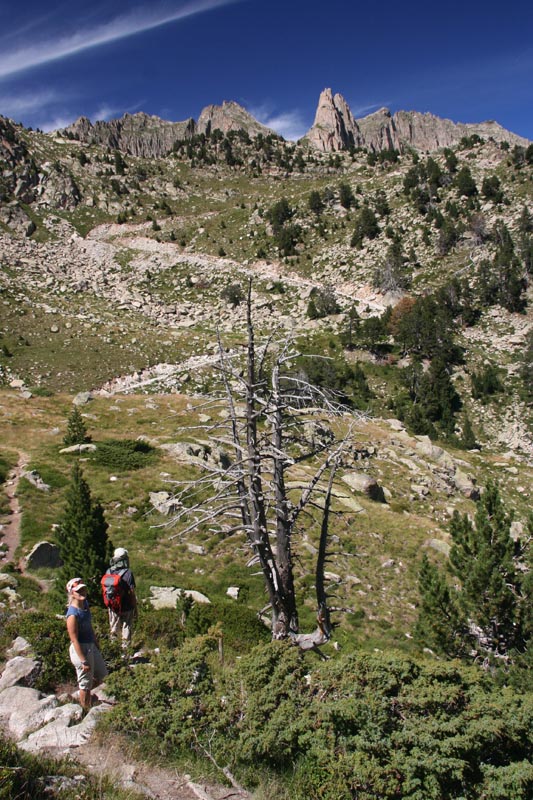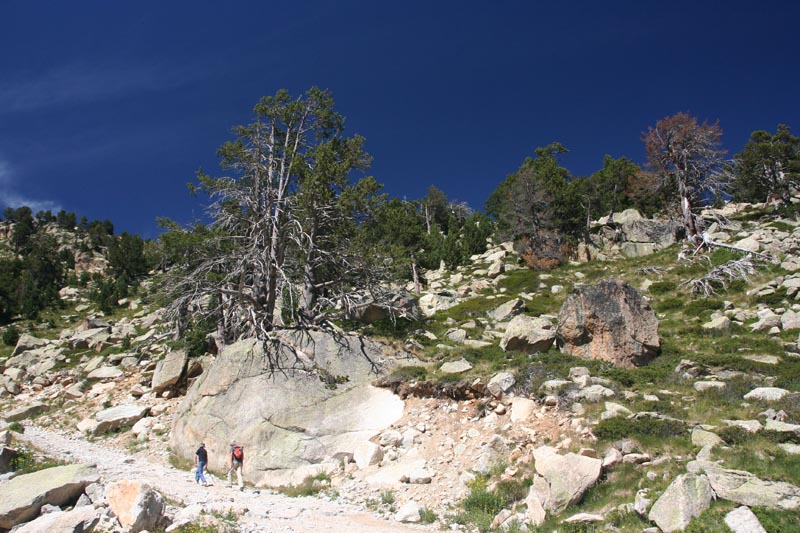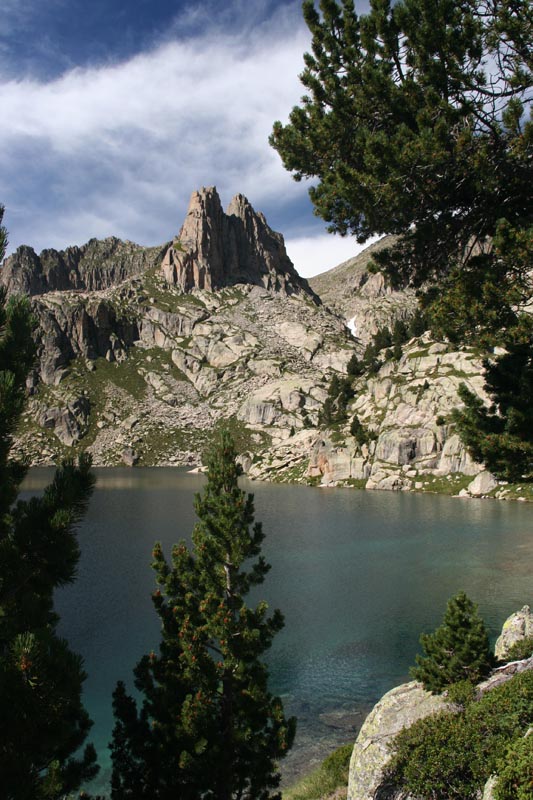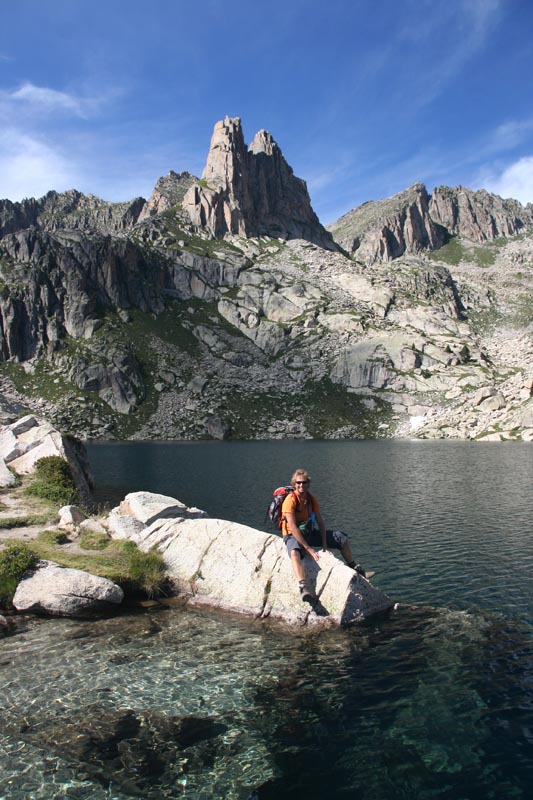 It was easier to climb up on this tree, than to climb down after…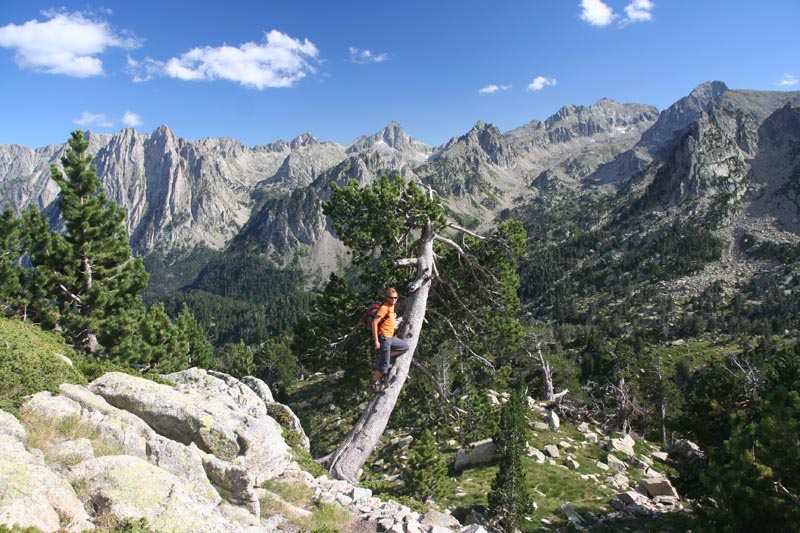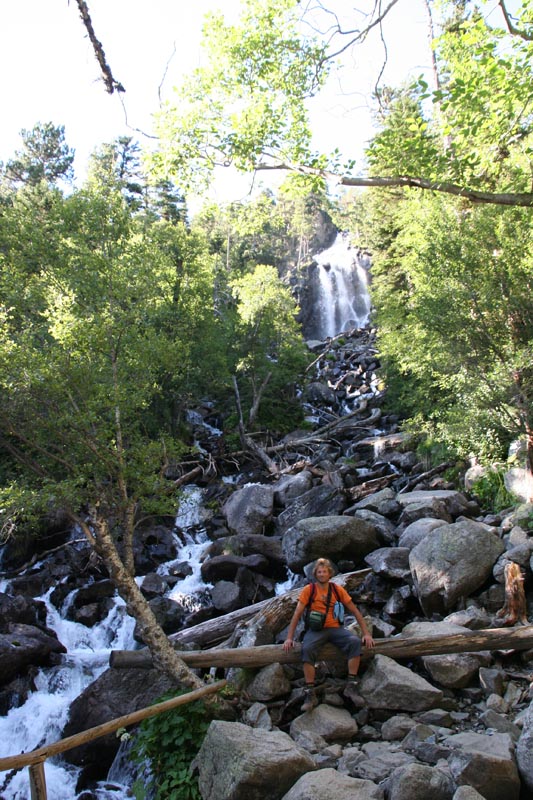 In a camping – Sangria and meat on a grill in Catalonia style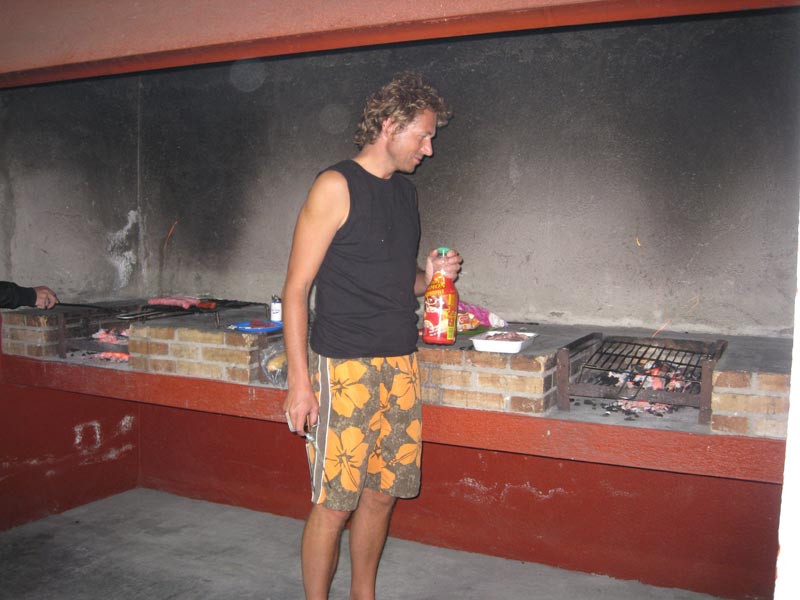 At night a leaf from a tree fell on a car…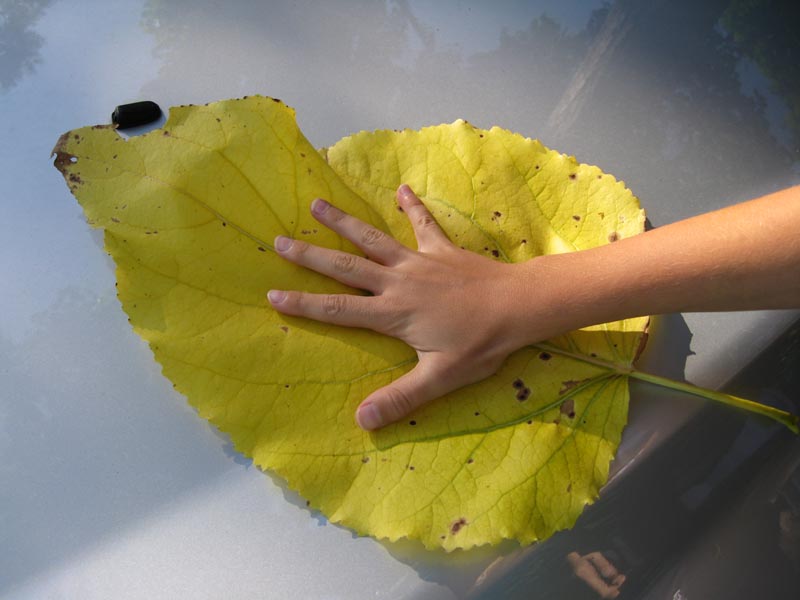 To the next valley we drove on a fairly steep cliff. Sometimes it was so difficult to understand, in which direction the road continues..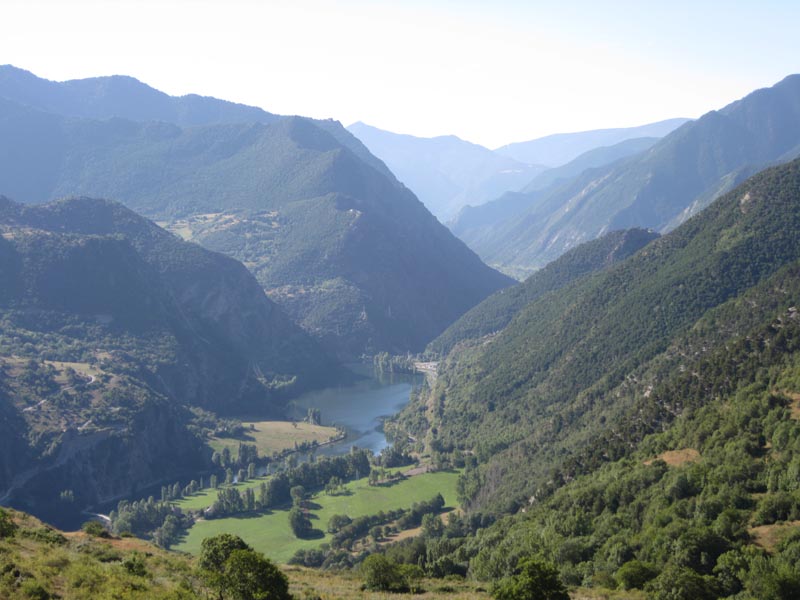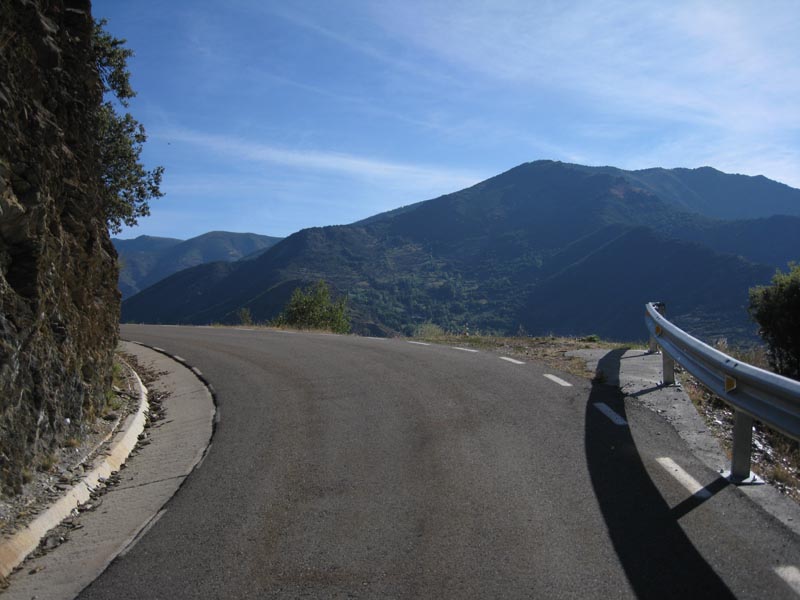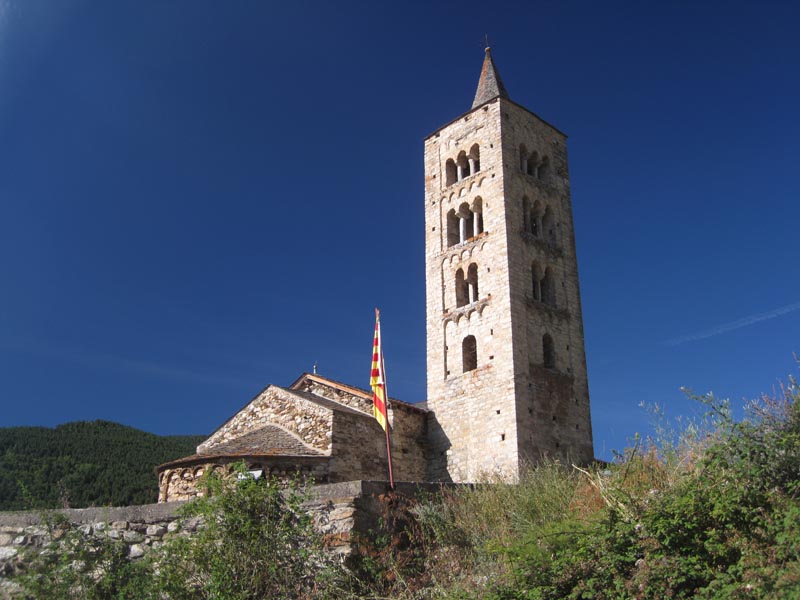 Circuito Colomers trekking, 4h (4)
This is wonderful circuit among 40 lakes and ponds.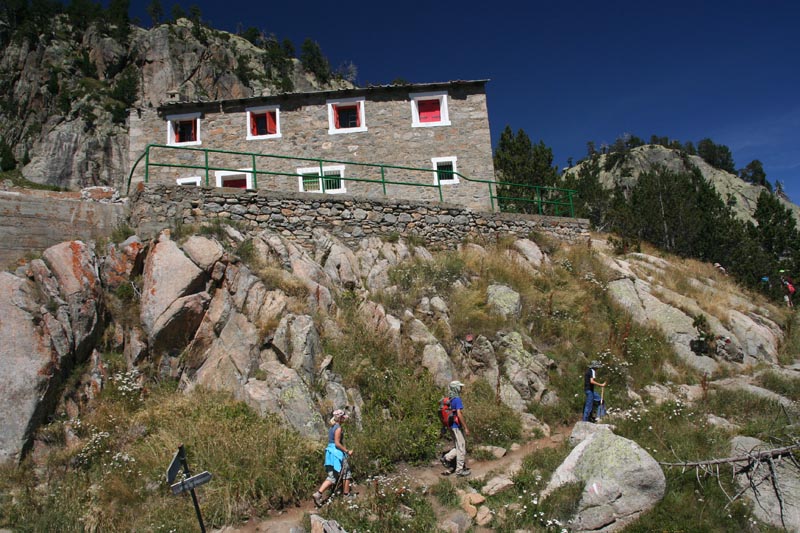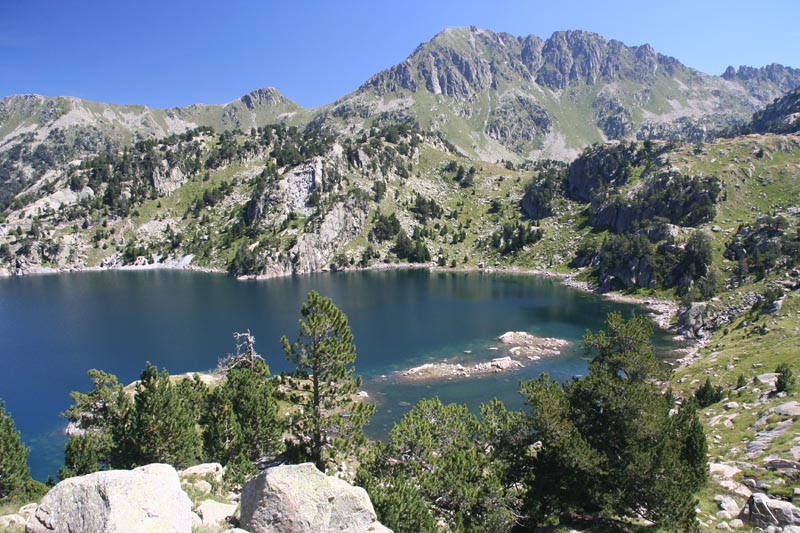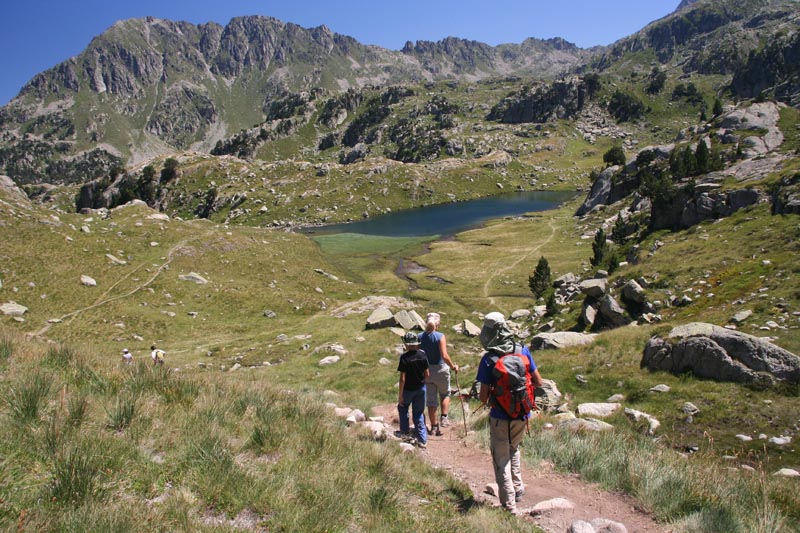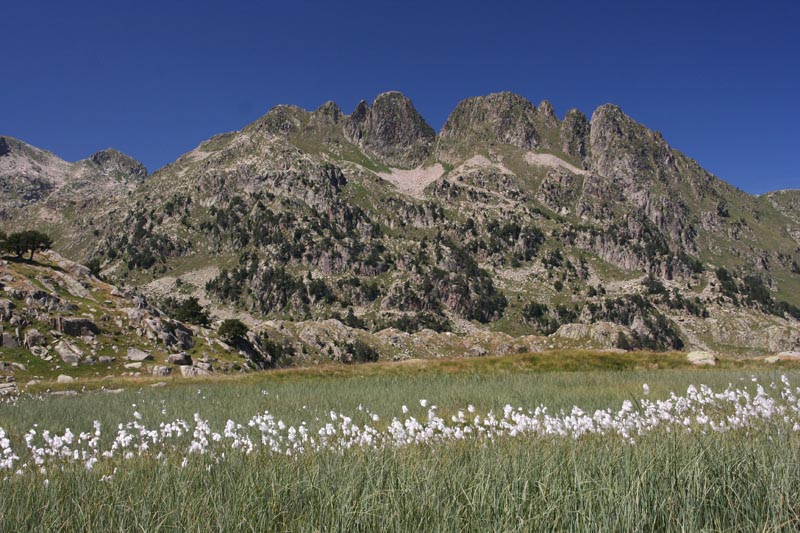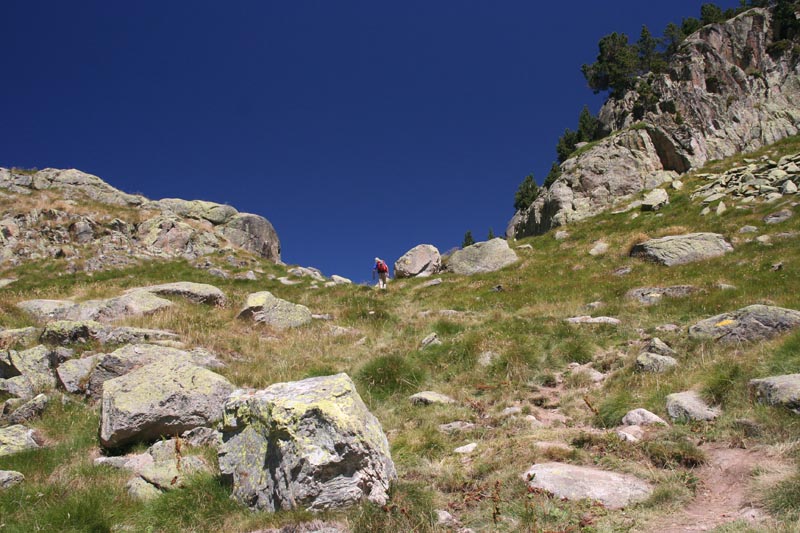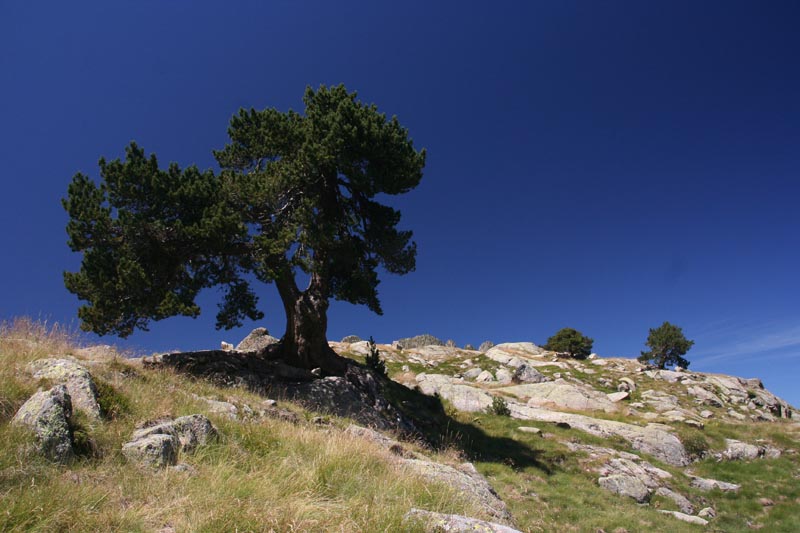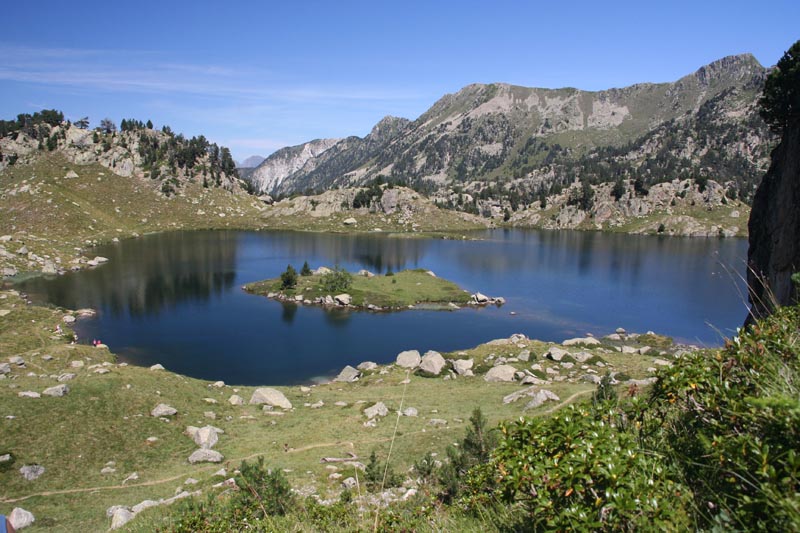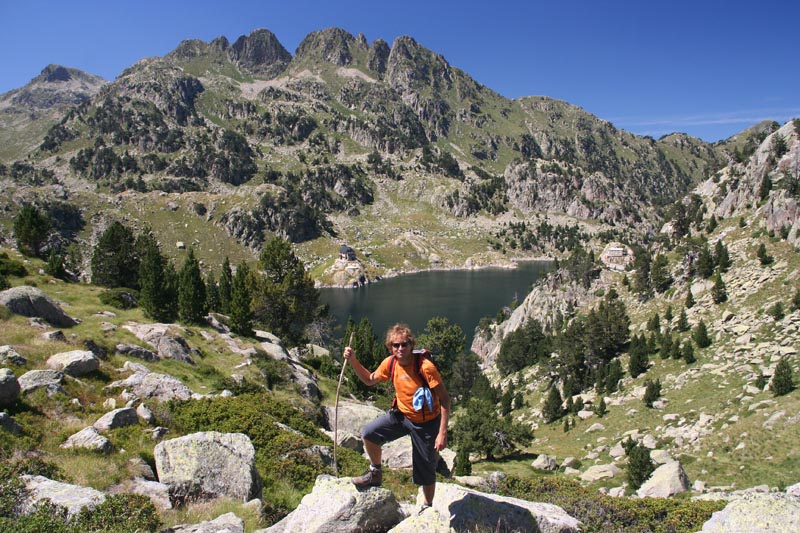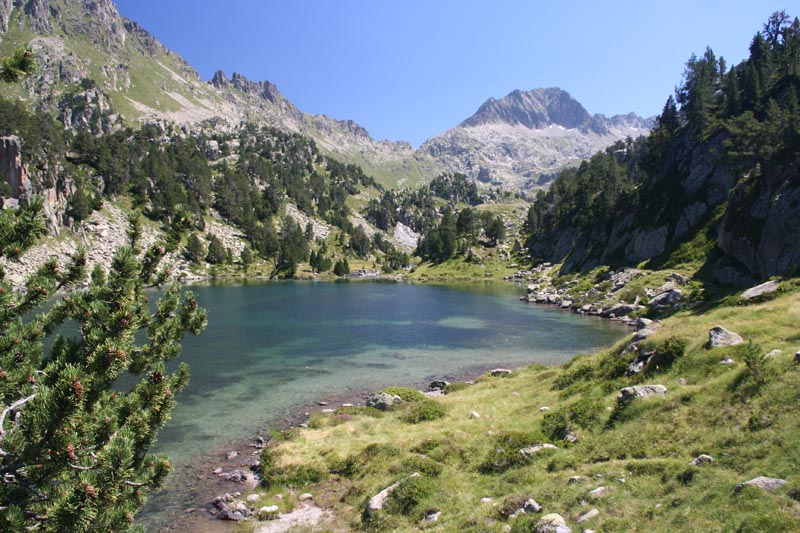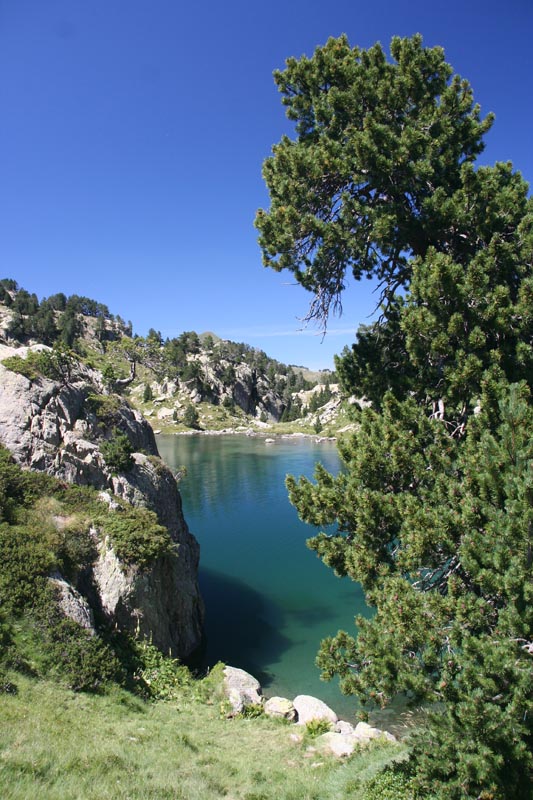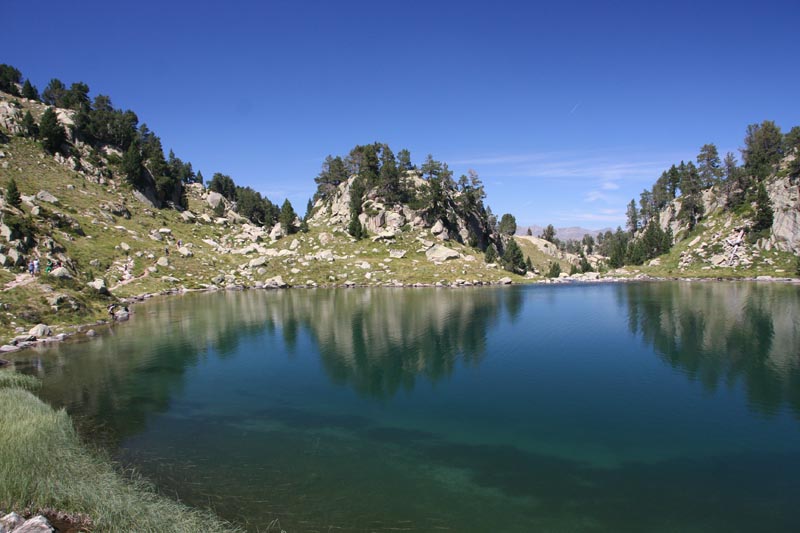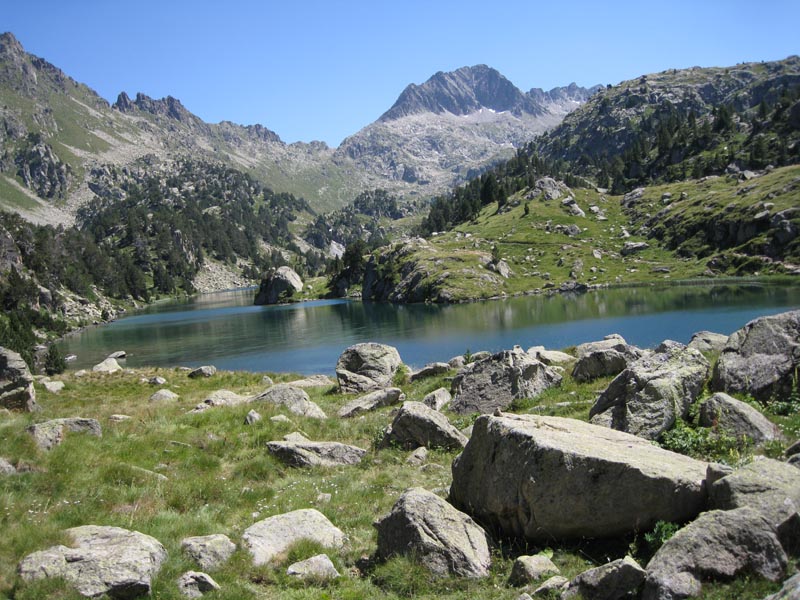 In the evening with the Spanish children we baked the pickled meat in Catalonia style and … drank Sangria.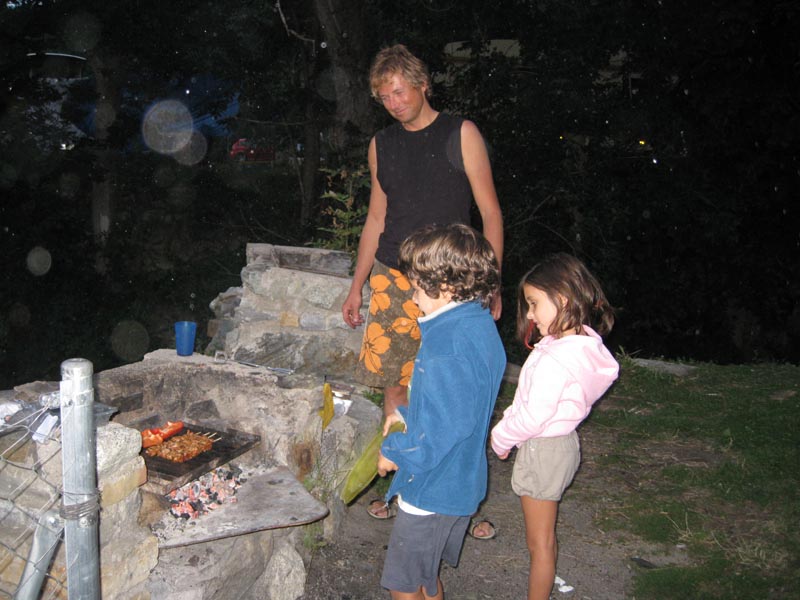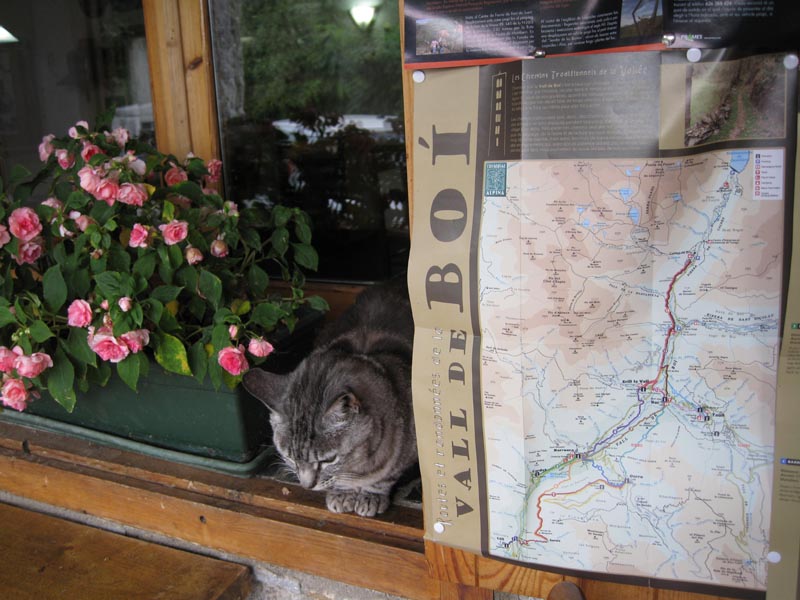 Cavallers – Llac Negre trekking, 5h (2)
Above the Cavallers reservoir we saw landscape which was different from previously seen.  Here we climbed on stone floor.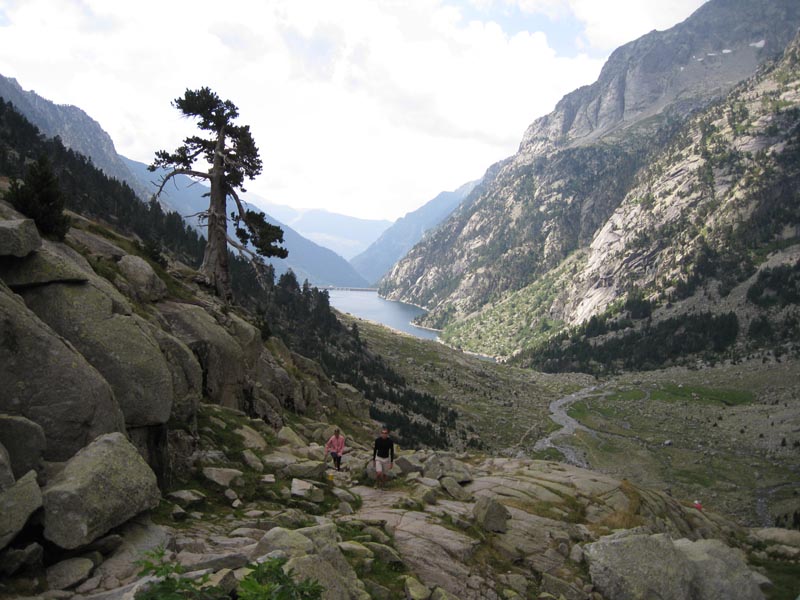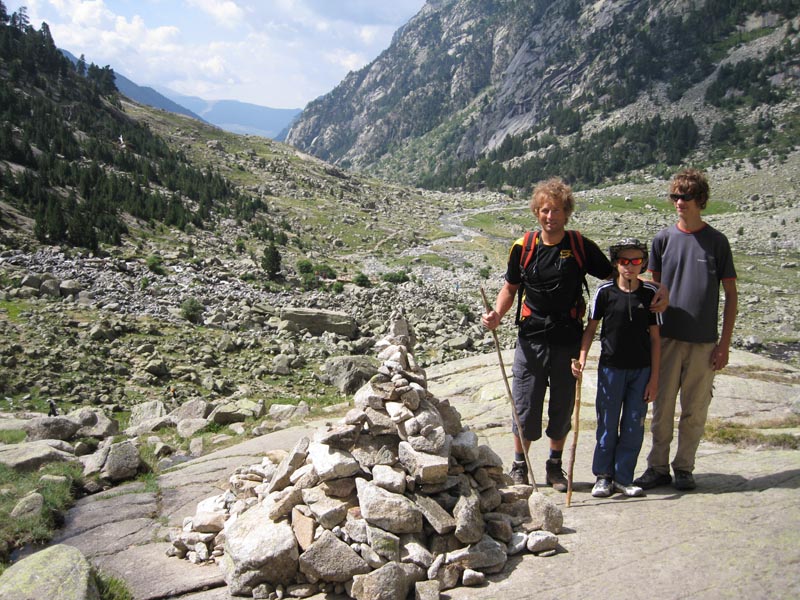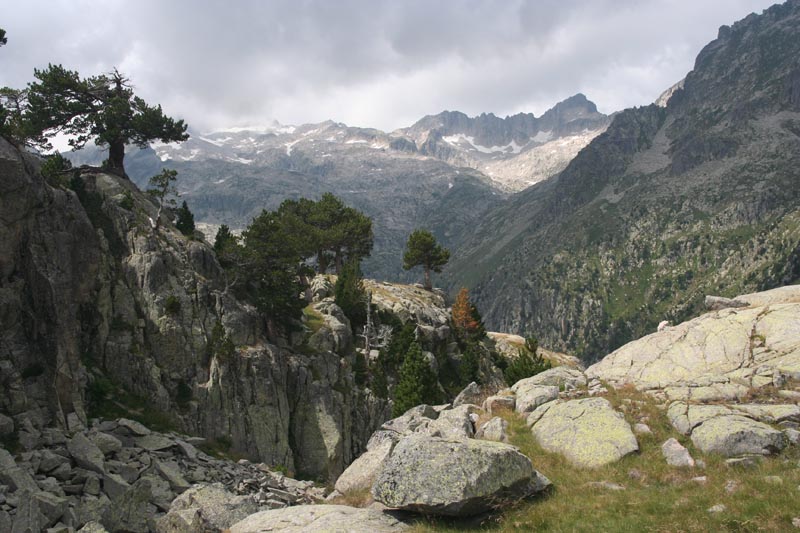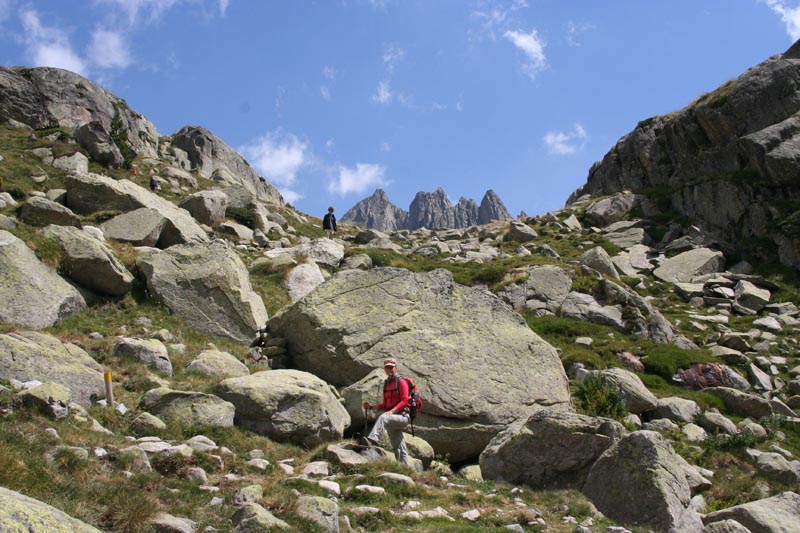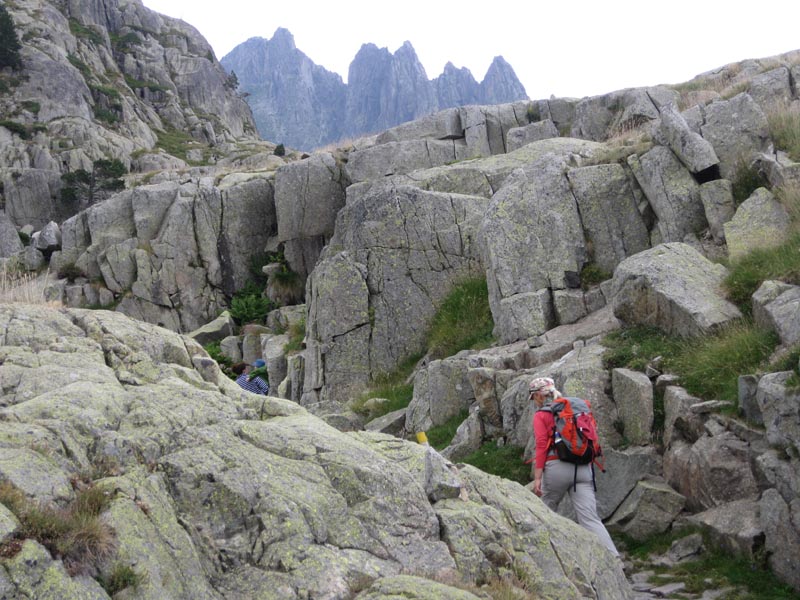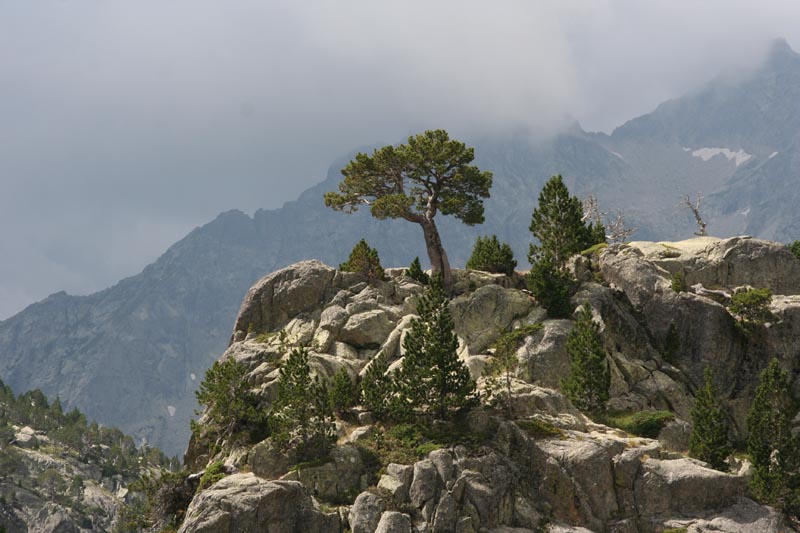 In one of ravines the Black lake and its settlement appeared.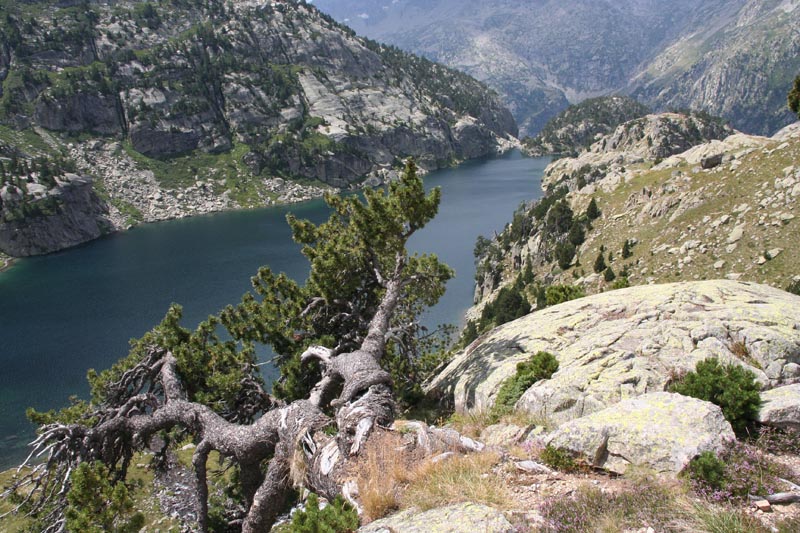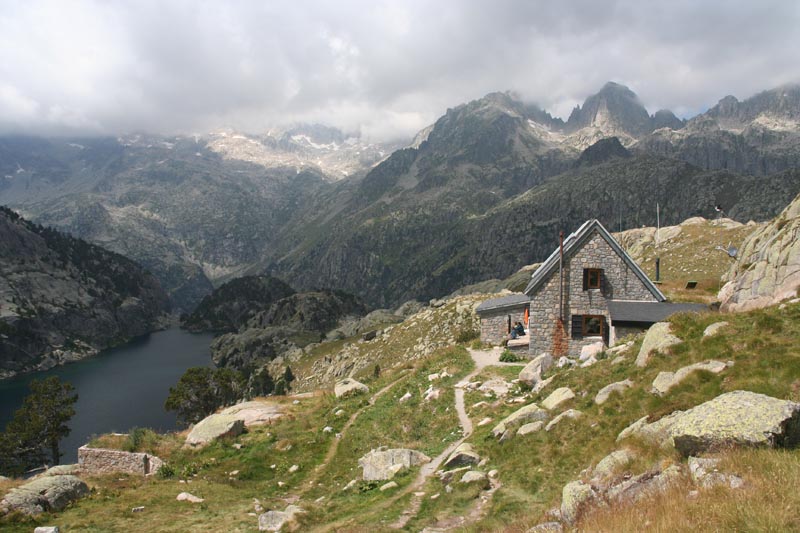 In a Black lake settlement, according to its name, there were funny boxes. What was into them? Maybe parts of bodies?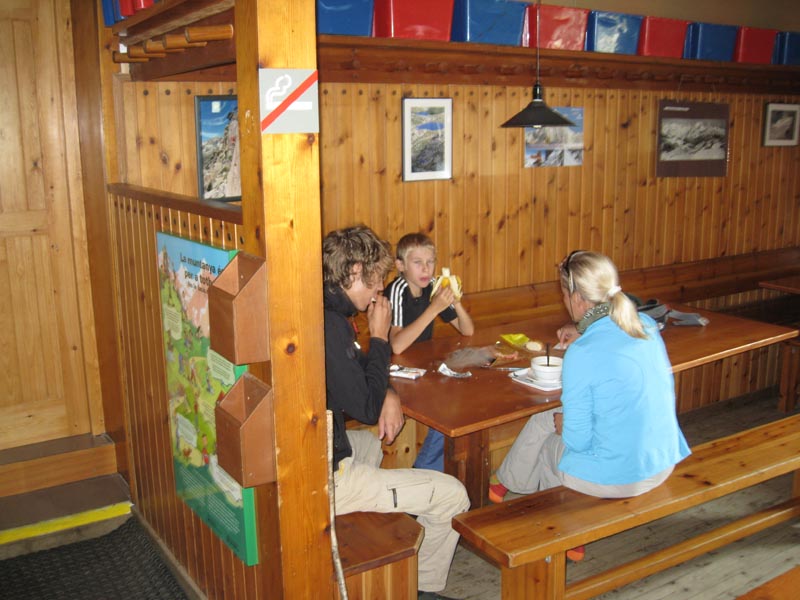 We climbed over the settlement and enjoyed the view of 5 lakes.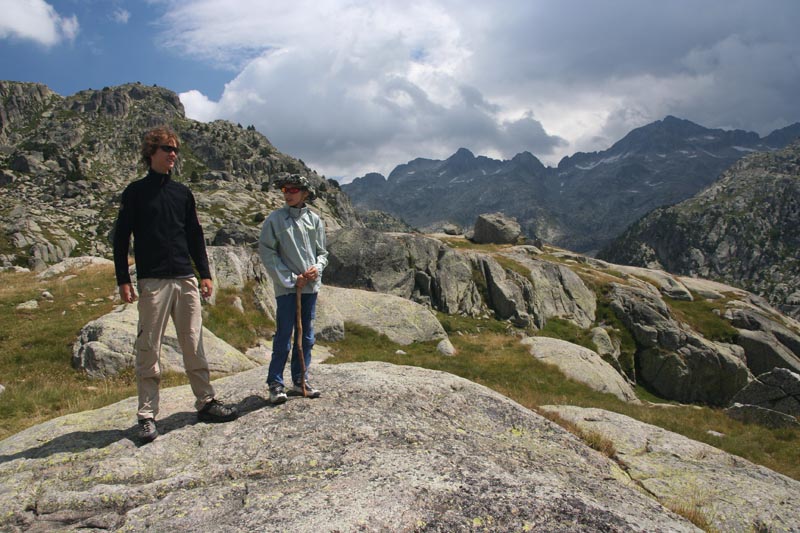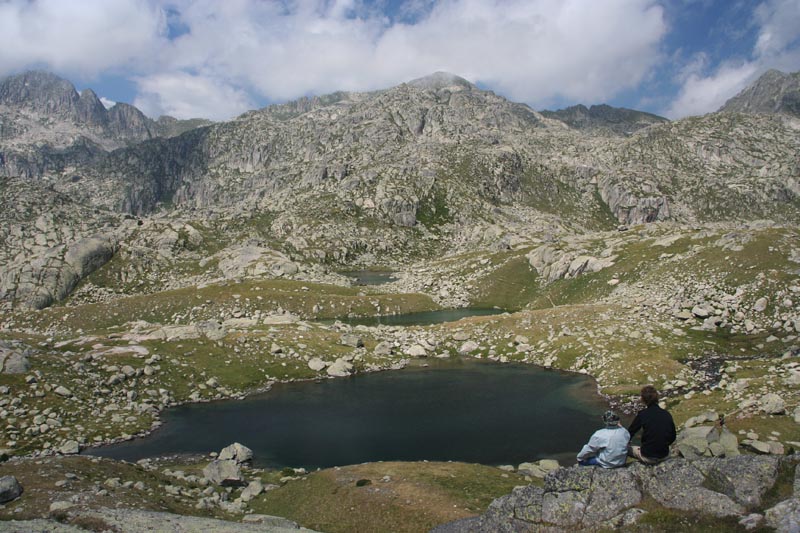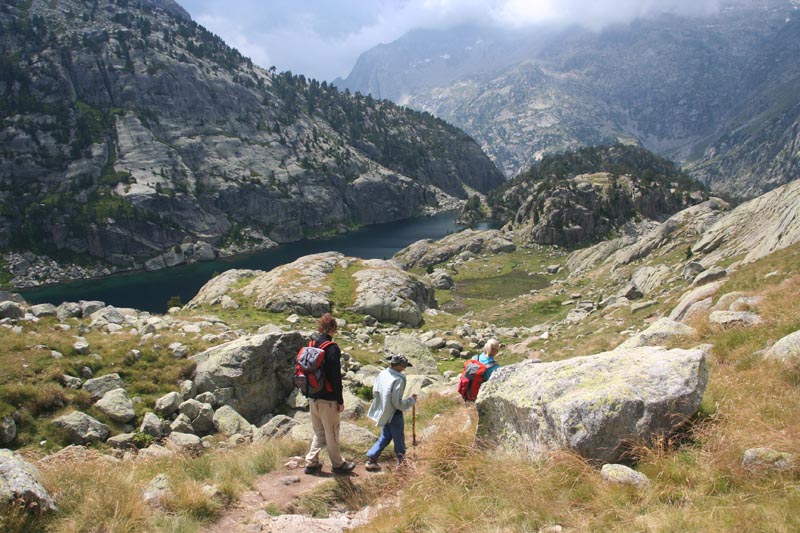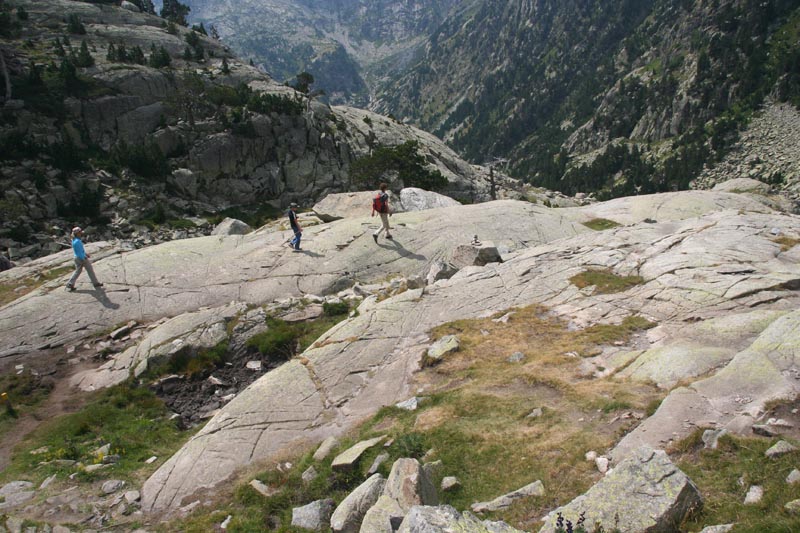 After lunch we raced 100 km through the mountains, then 200 km along the parched plains of the central region of Spain, and in the evening we reached the Mediterranean. The mountain stage of our expedition was completed.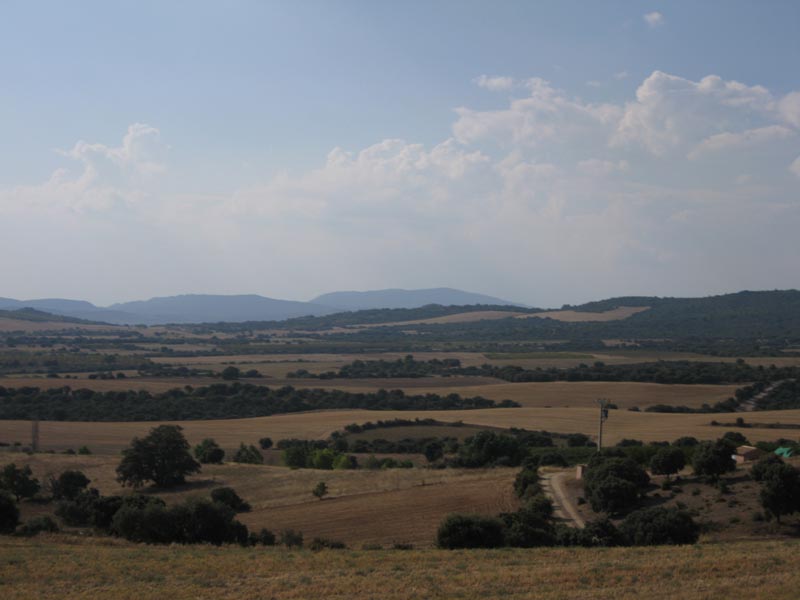 Smoke rose from the Monseratas monastery, but, maybe, it was just a cloud. There was no time to think about it, because we were already waited by camping in Barcelona 🙂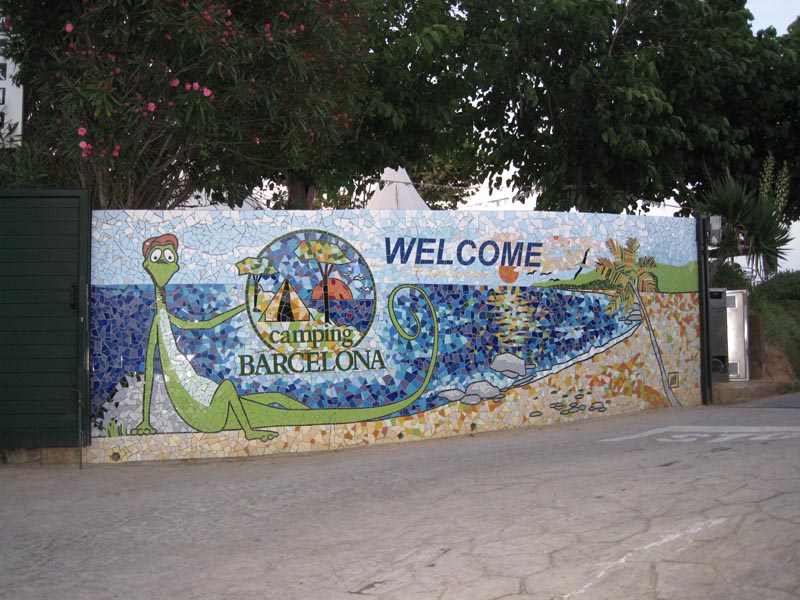 Buenas noches Barcelona! I Costa Brava! We have deserved it!