Sachsische Schweiz: forest of rocks and searching for geocaches
To explore:
national parks
,
natural wonders
,
rock climbing
,
trekking & hiking
Tiem, kam kaut ko izsaka zīmīte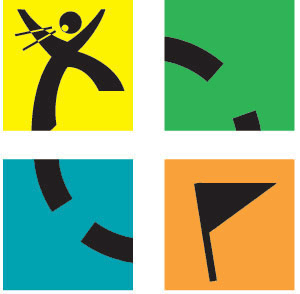 gribētu piedāvāt izaicinošu uzdevumu – pamēģiniet atrast Bekannte Stiegen 1- 5 Saksijas Šveicē!
Stāvējām uz Koningstein pils mūriem augstu virs Elbas, vērāmies apkārt un centāmies saskatīt teiksmainos akmens stabus, kas bija aprakstīti leģendā. Pagaidām varēja saskatīt tikai vienu cepurei līdzīgu kalnu upes pretējā krastā. Pils gan iespaidīga, ir vērts apskatīt. Vāci cēluši ar vērienu – aka un pagrabs vien bija ko vērti!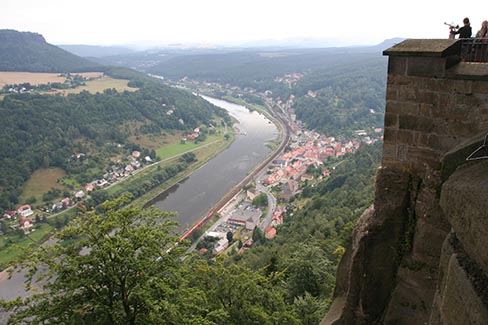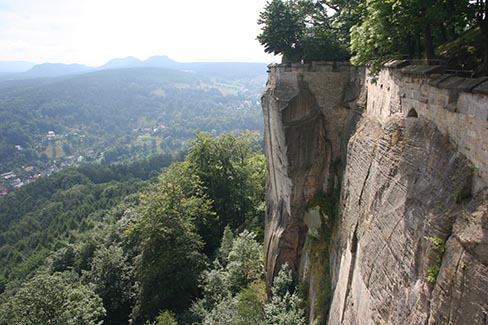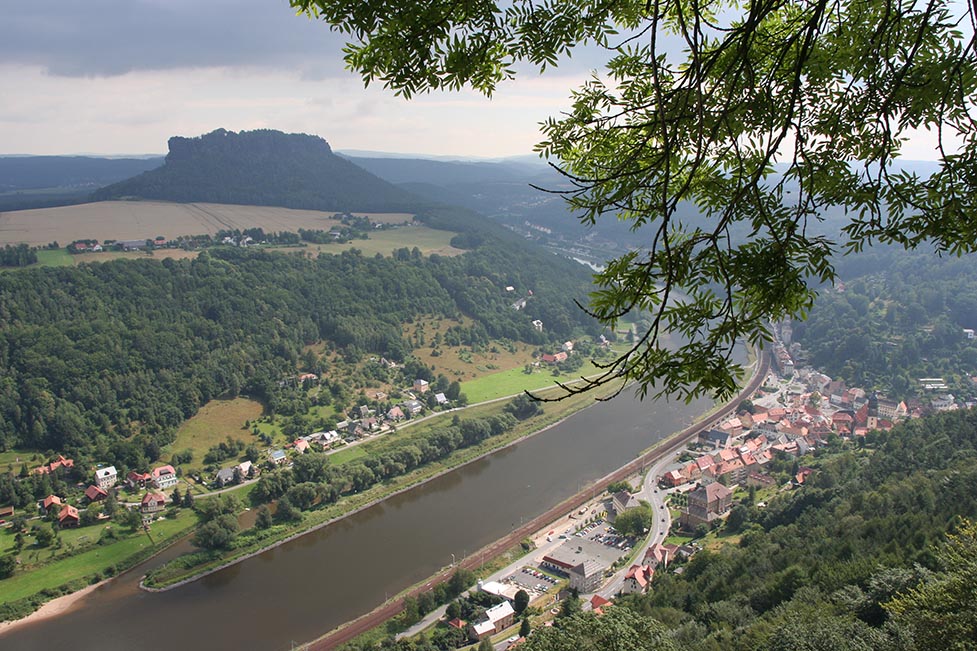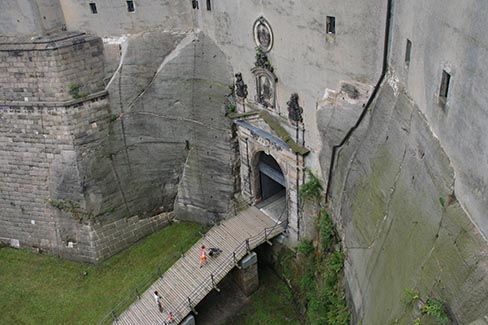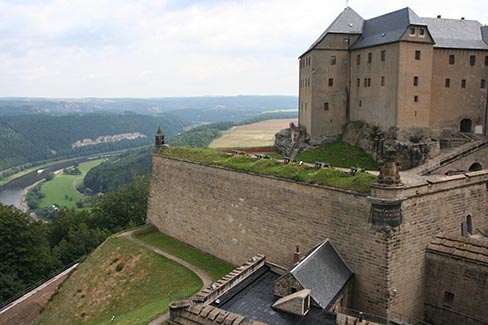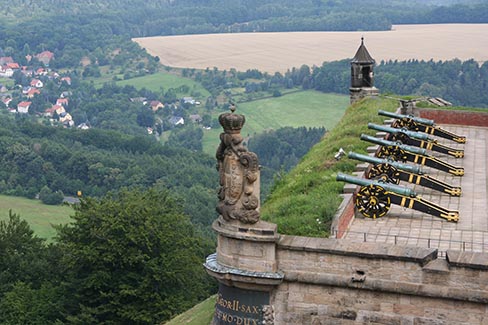 Kempingu atradām N 50 55 745 E 014 11 490. Jauka vieta, no kurienes sākas vairākas marķētās takas, kas ved tieši uz akmens stabiem.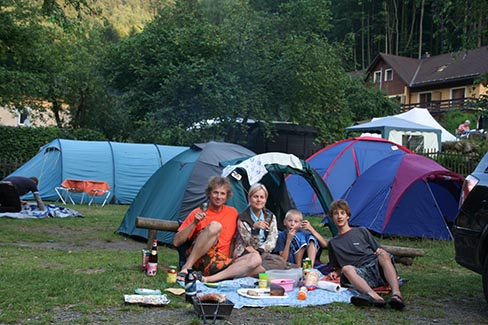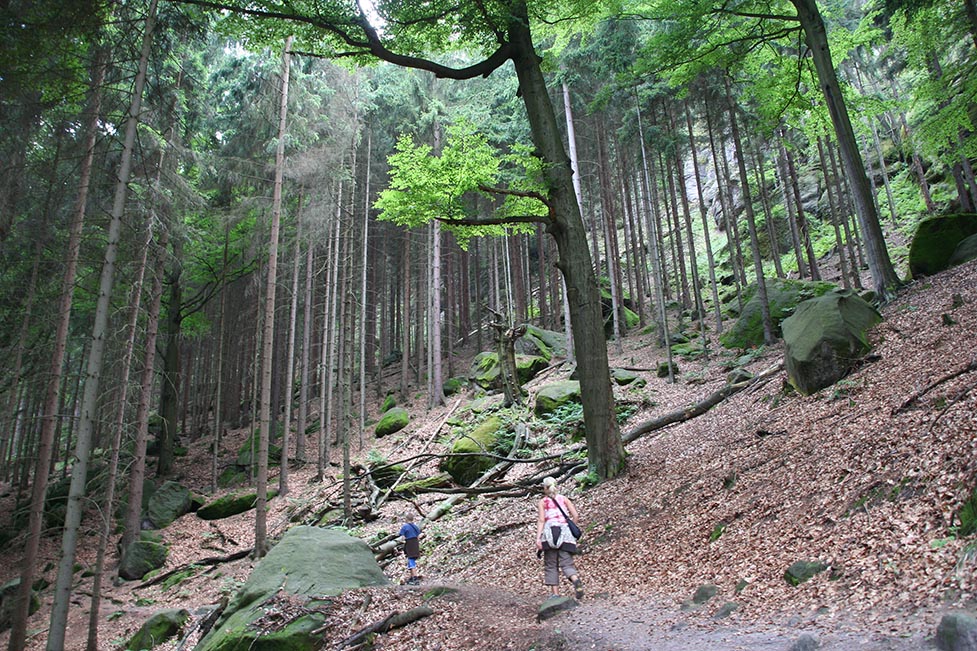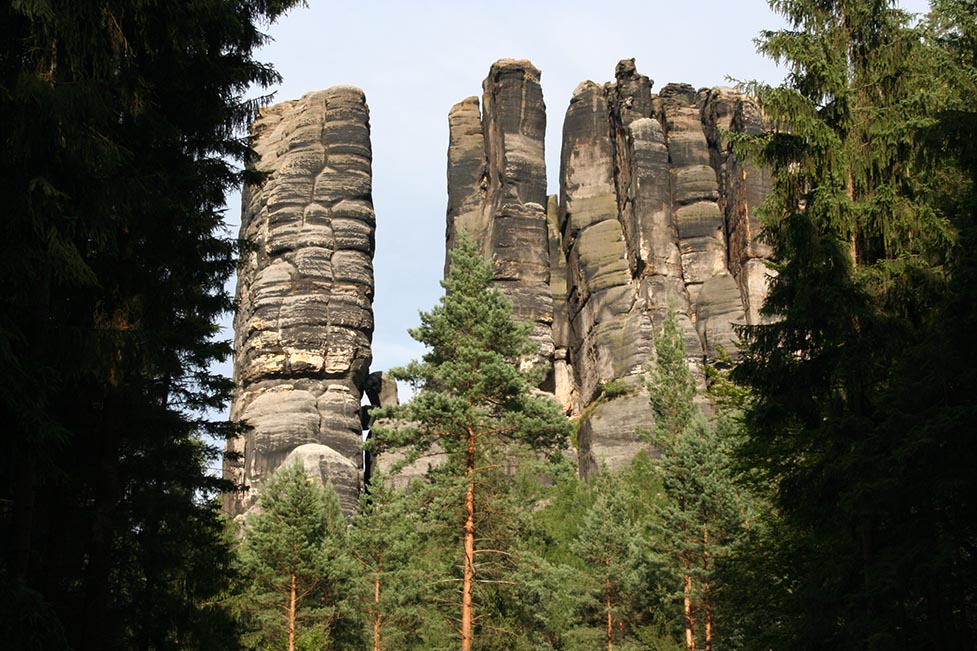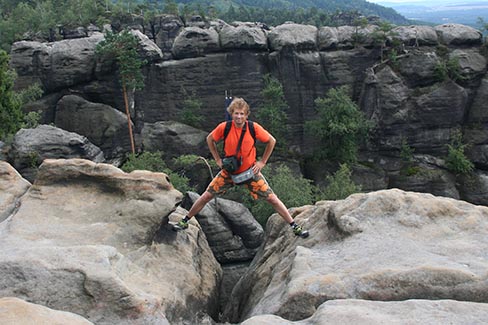 Bekannte Stiegen 1. Uzdevums šķita relatīvi viegls. Tiesa, GPS uztveršana mēdzot būt problemātiska, signāls vājš un daudz atstaroto signālu. Pirmajā piegājienā iznācām uz gleznainas akmens grēdas, bultiņa cerīgi vilināja mūs līdz pat grēdas galam un tad viltīgi pagriezās 100 m pa kreisi.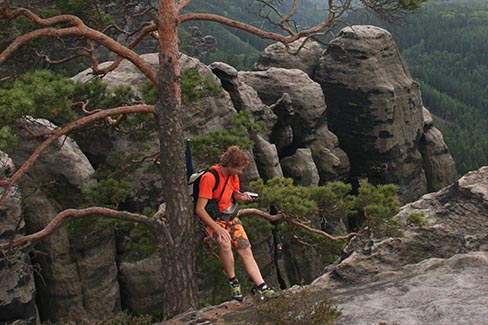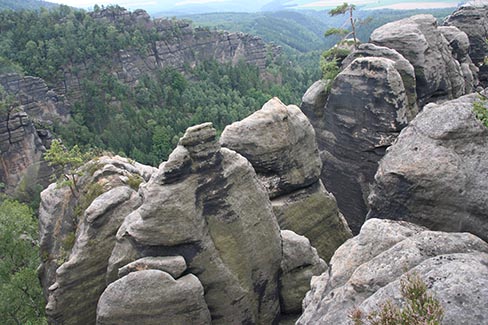 Lūdzu jums! Hmm.. šeit laikam tomēr nepārleksim. Atkal atpakaļ un mēģināt pa nākamo plecu.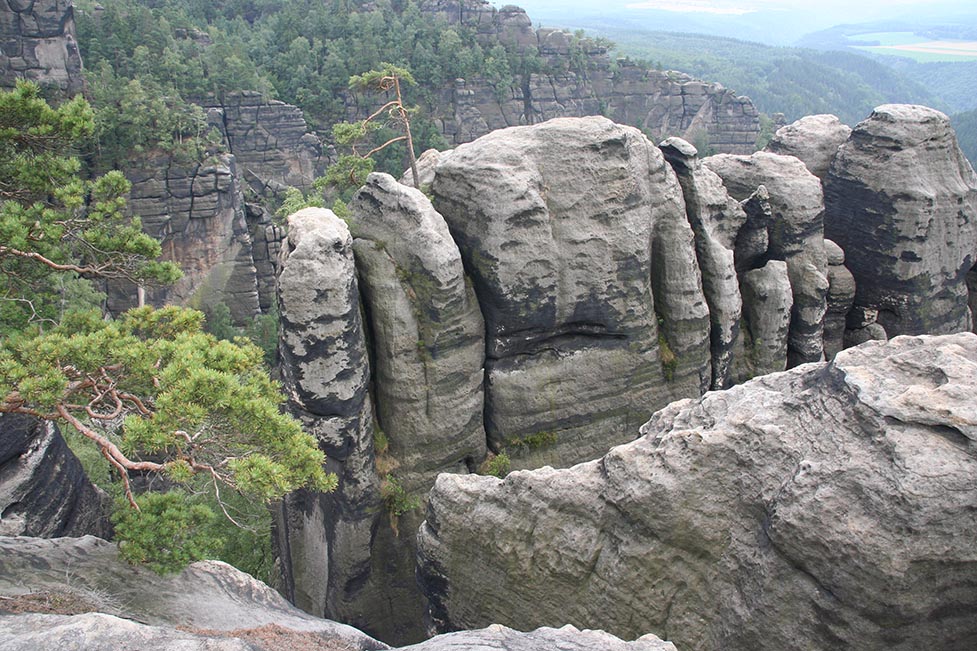 Beigu beigās nokļuvām uz kādas ar melnu trīsstūri marķētas takas, kas pazuda bezdibenī. Taka pazuda vārda tiešākajā nozīmē – pāri kraujas malai nevarēja saskatīt ne troses, ne kāpšļus, pat ne klinšu āķu paliekas.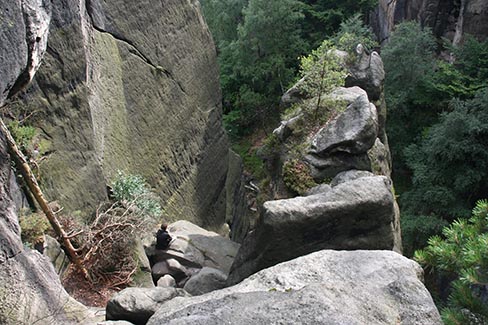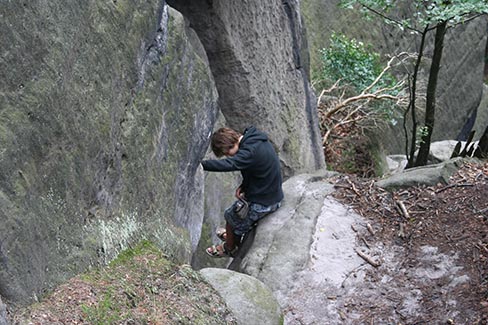 Taču tad no lejas izdzirdējām balsis un, ak tavu pārsteigumu, nākamajā mirklī kāda galva iznira tieši mums starp kājām. Izrādījās – takas turpinājums ir kāds šaurs caurums, caur kuru, izlokoties kā slieka, tu nonāc vertikālā aizā.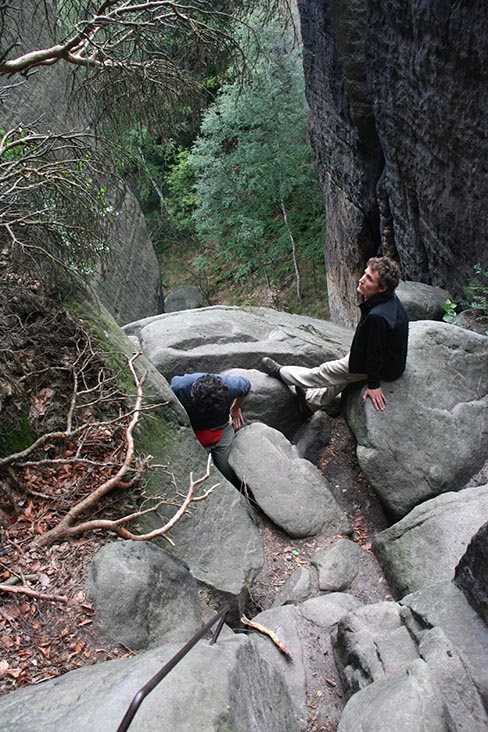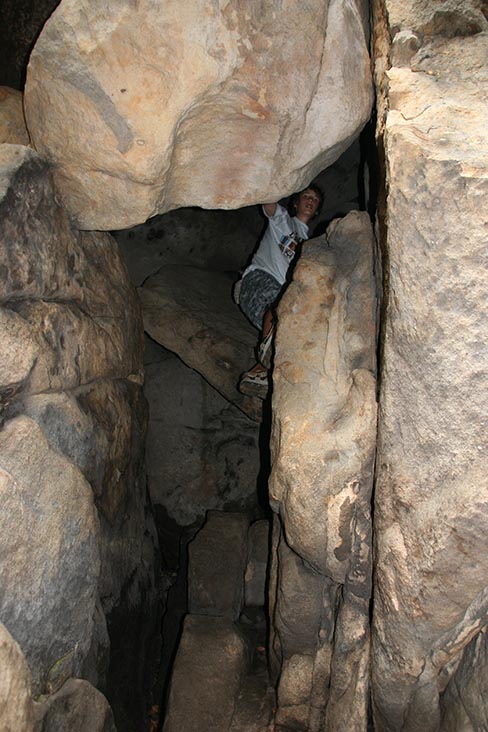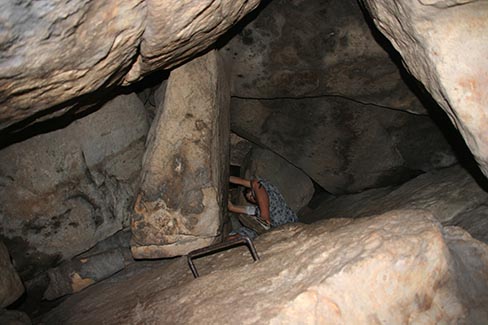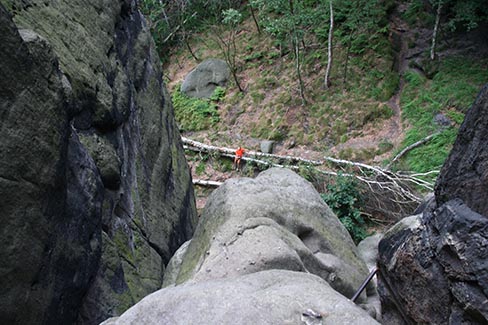 No šejienes līdz lejai beidzot varēja nokļūt pa kāpšļiem. Ja GPS atkal nemeloja, punktam bija jābūt kaut kur šeit – uz takas!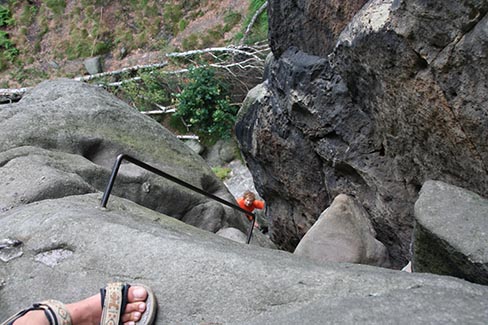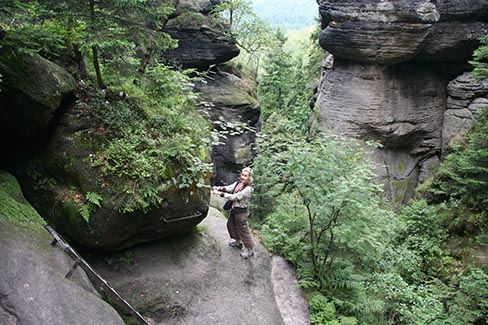 Nometnē atgriezāmies pa Wilde Holle. Lielisks kanjons kas lietus laikā pārvēršas par ūdenskritumu.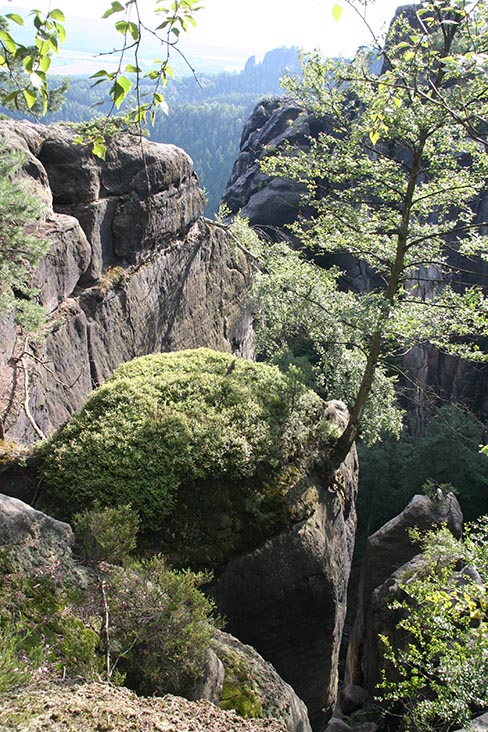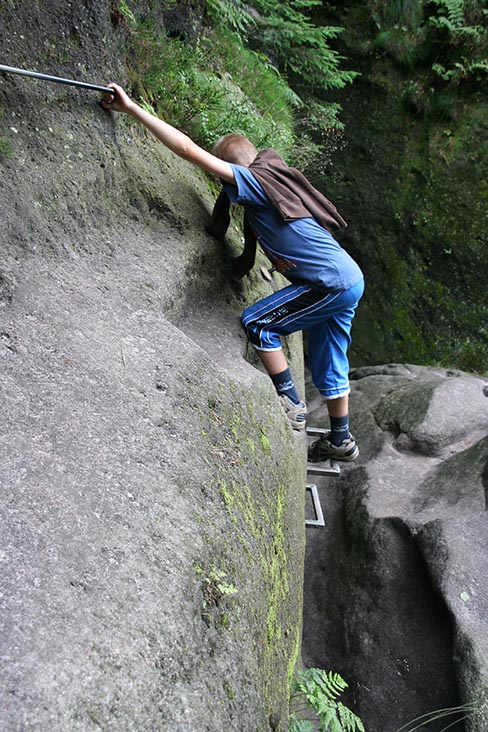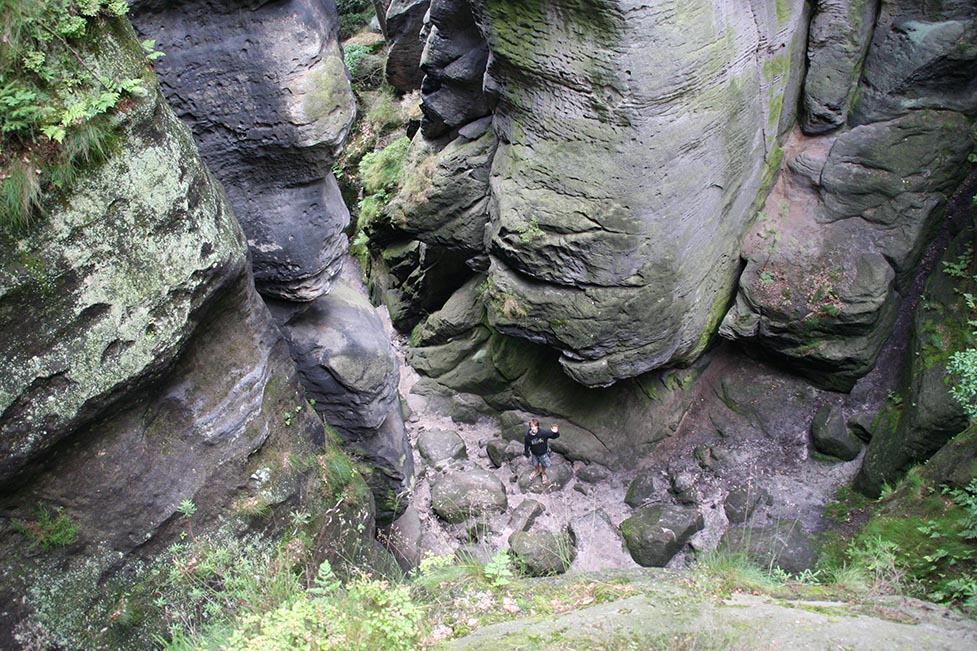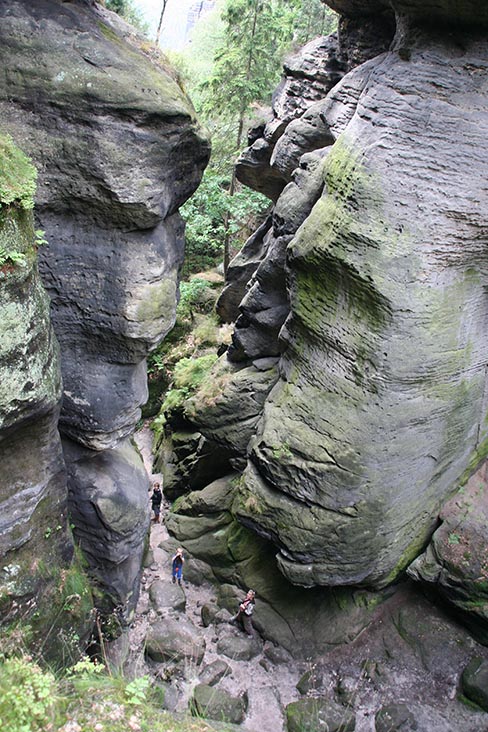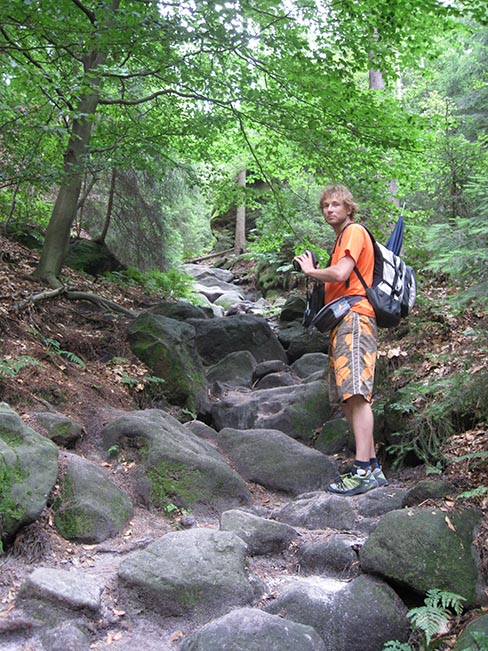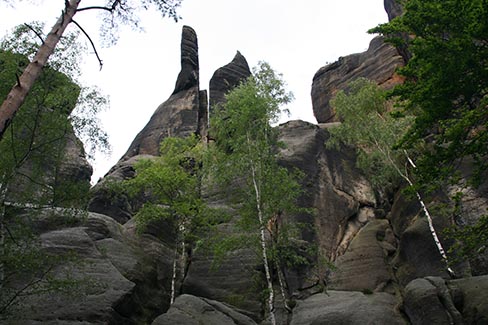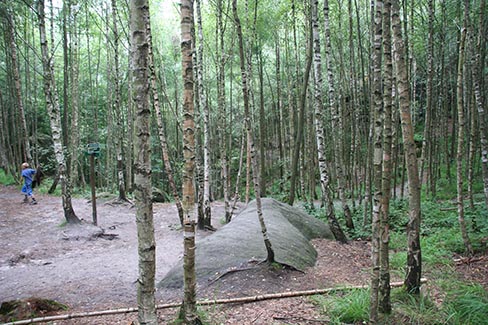 Mūsu nākamās dienas pirmais mērķis bija Bloβstock, gleznaina klinšu grupa, uz kuru ierīkota ferrata.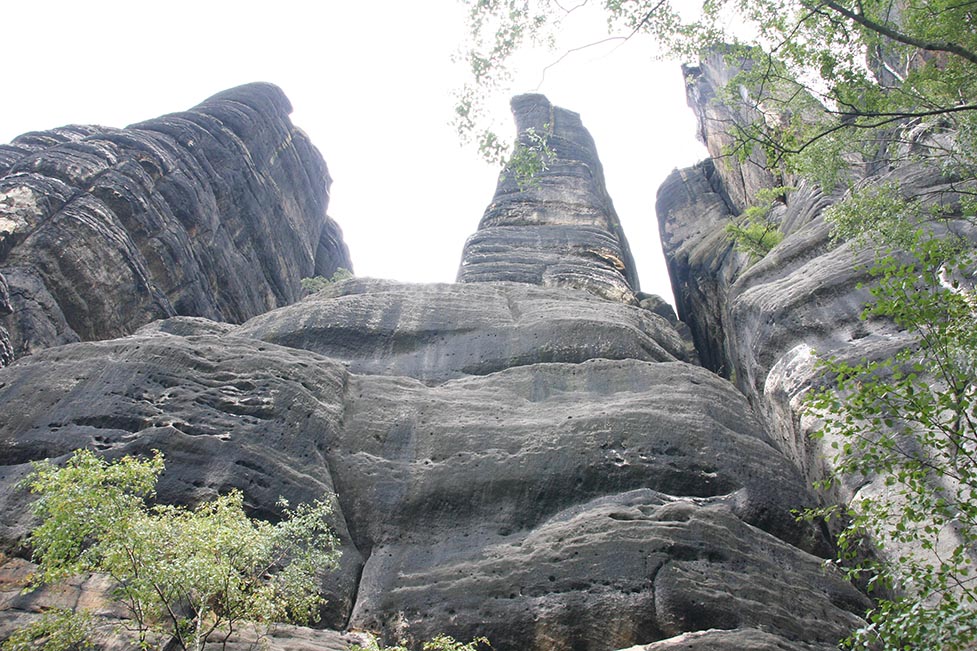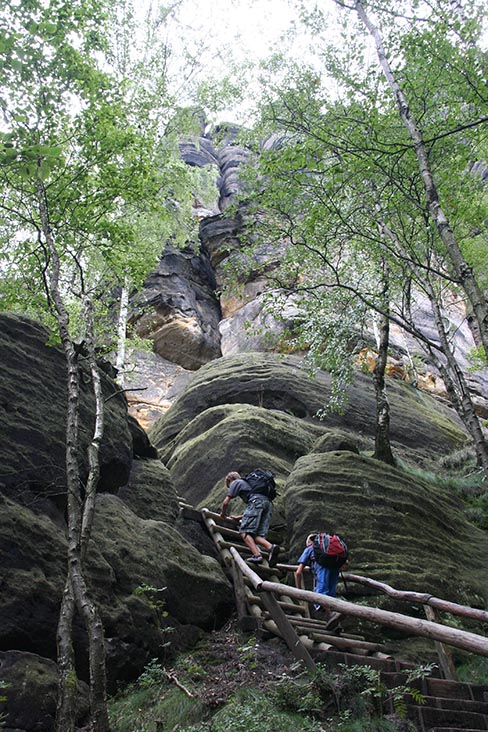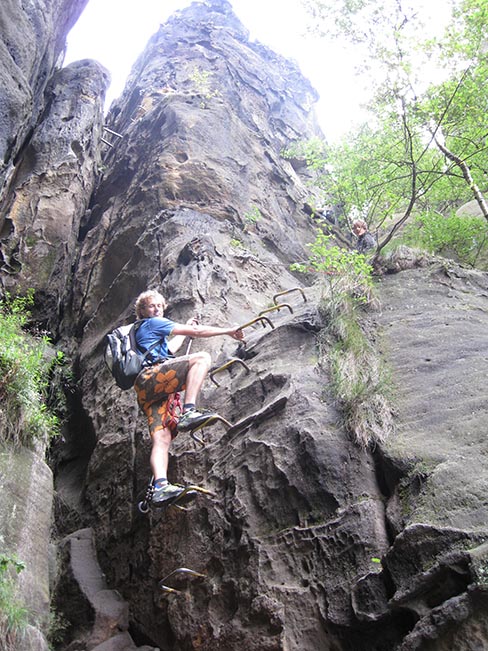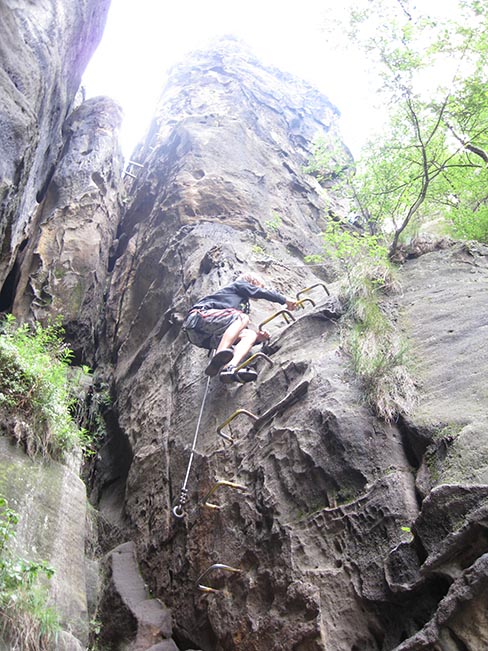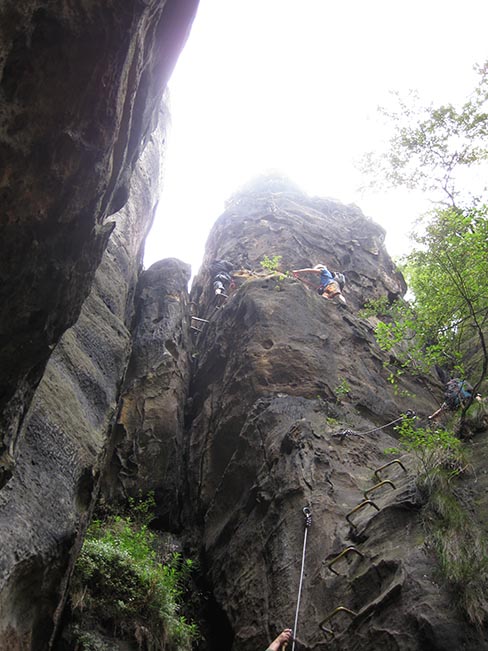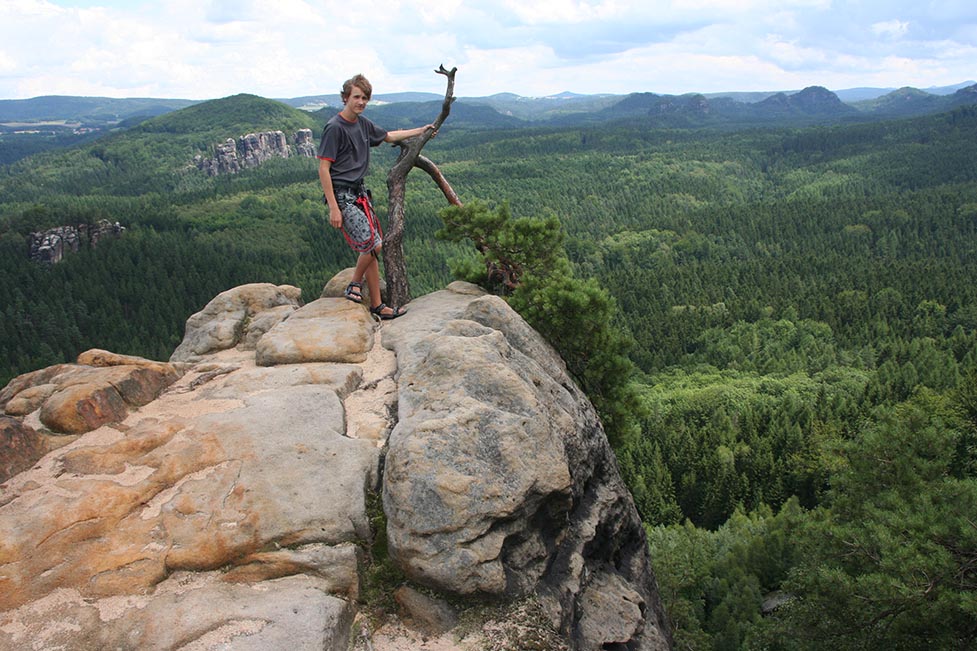 Stāvējām virsotnē. Bekannte Stiegen 3 tobrīd bija nieka 60 m attālumā. Aiz manis pāri malai.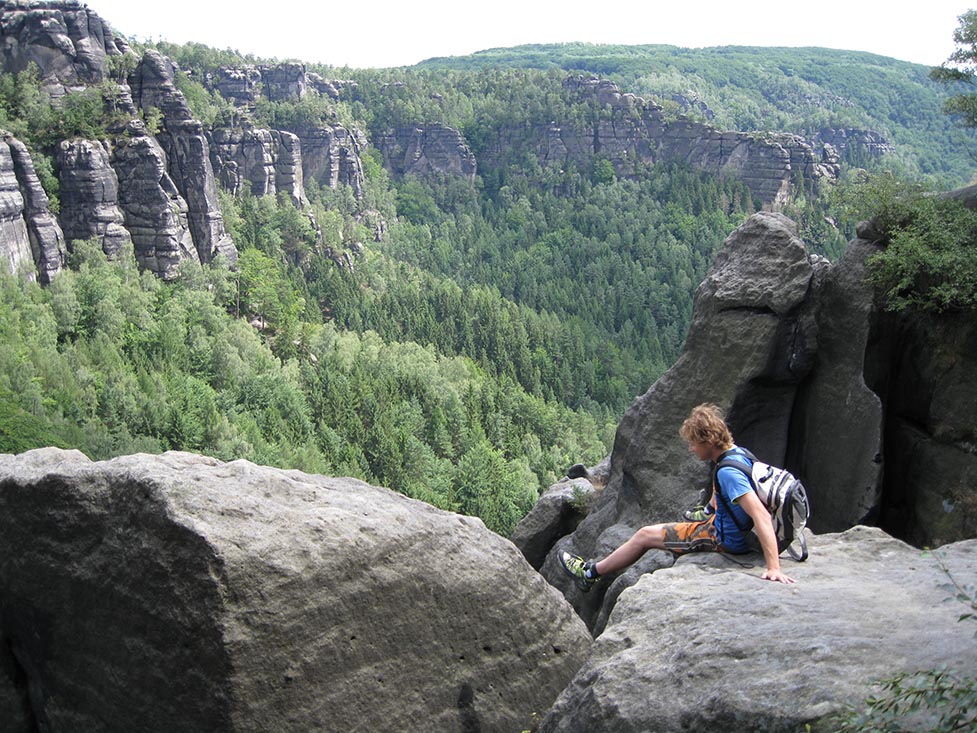 Uz Bekannte Stiegen 2 veda vienas no interesantākajām un elementiem bagātākajām ferratām, kādas jebkad ietas. Laipojām starp diviem akmens stabiem arvien augstāk un augstāk.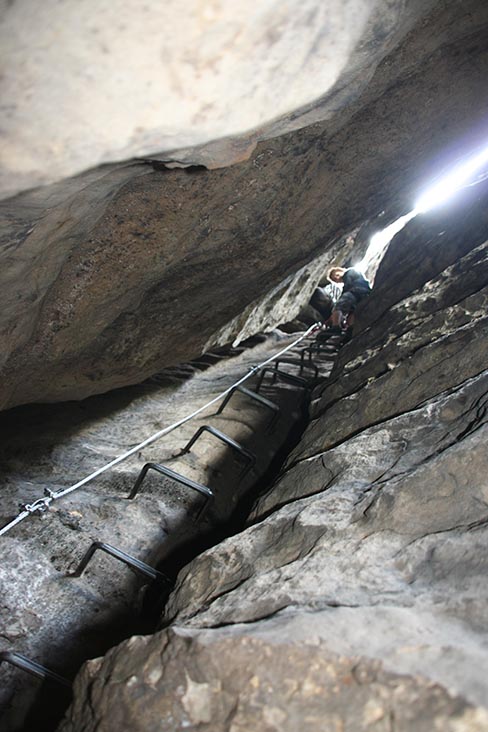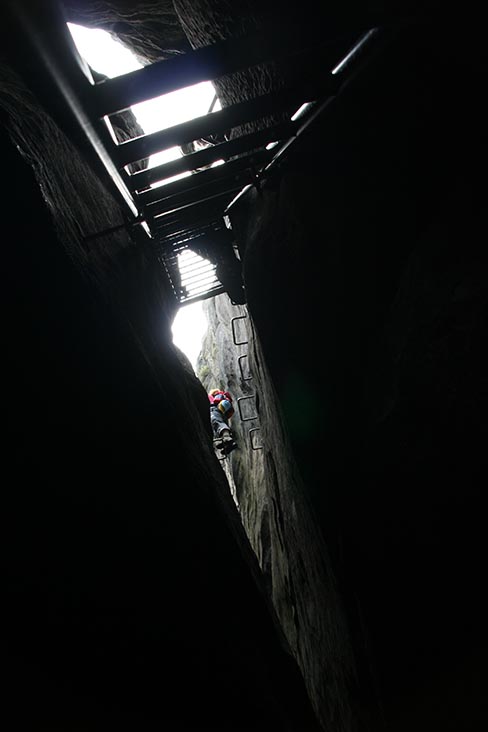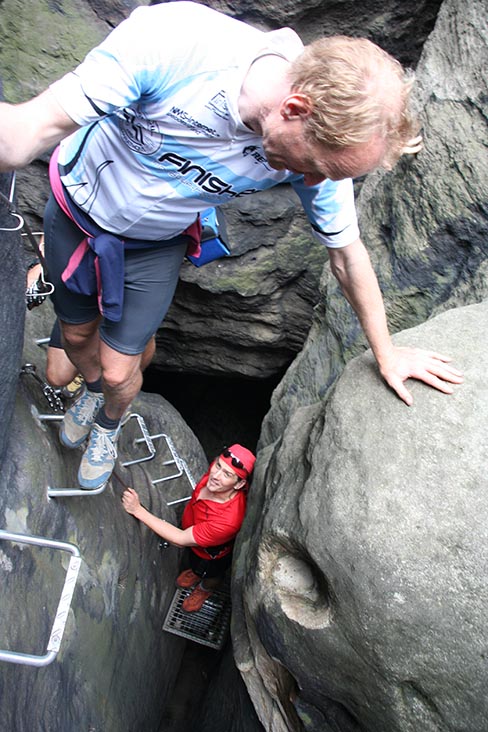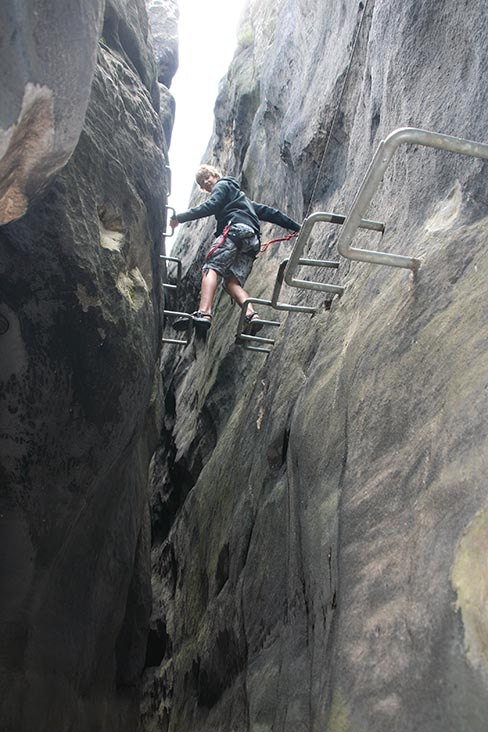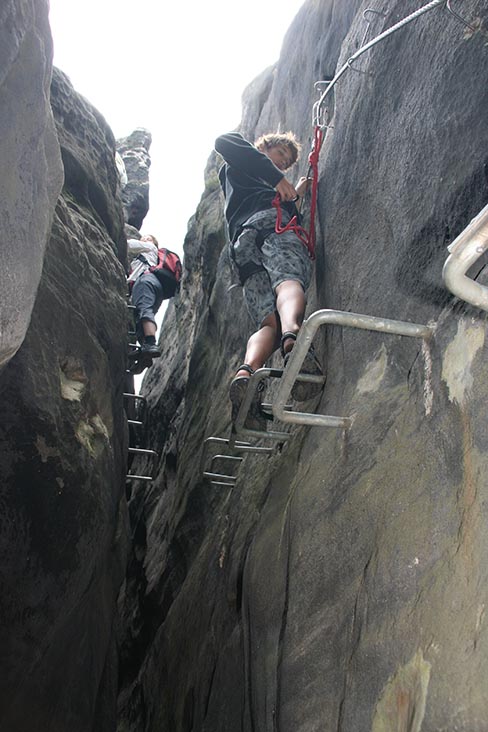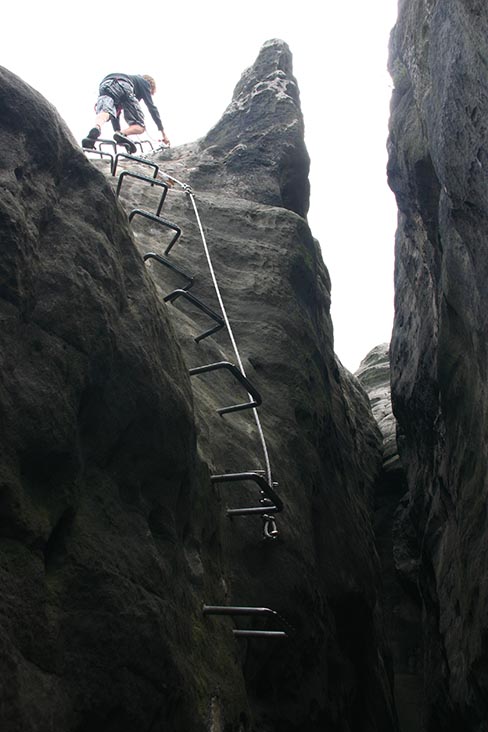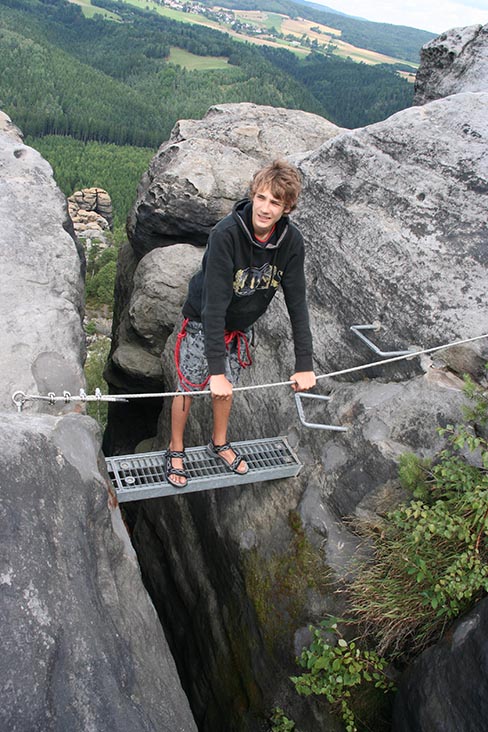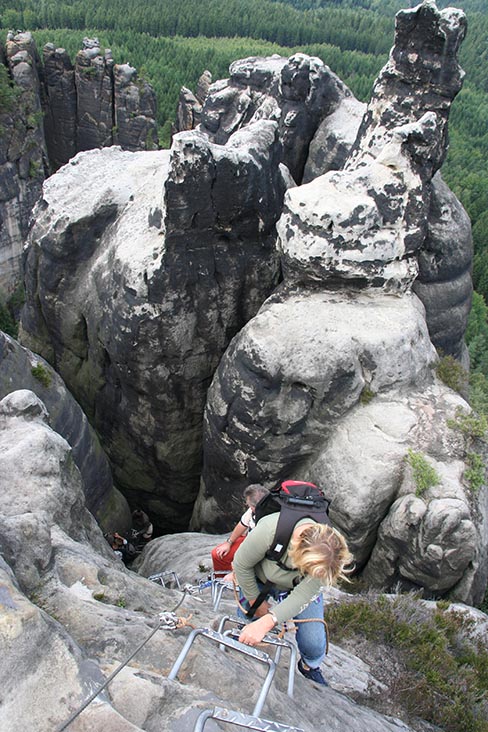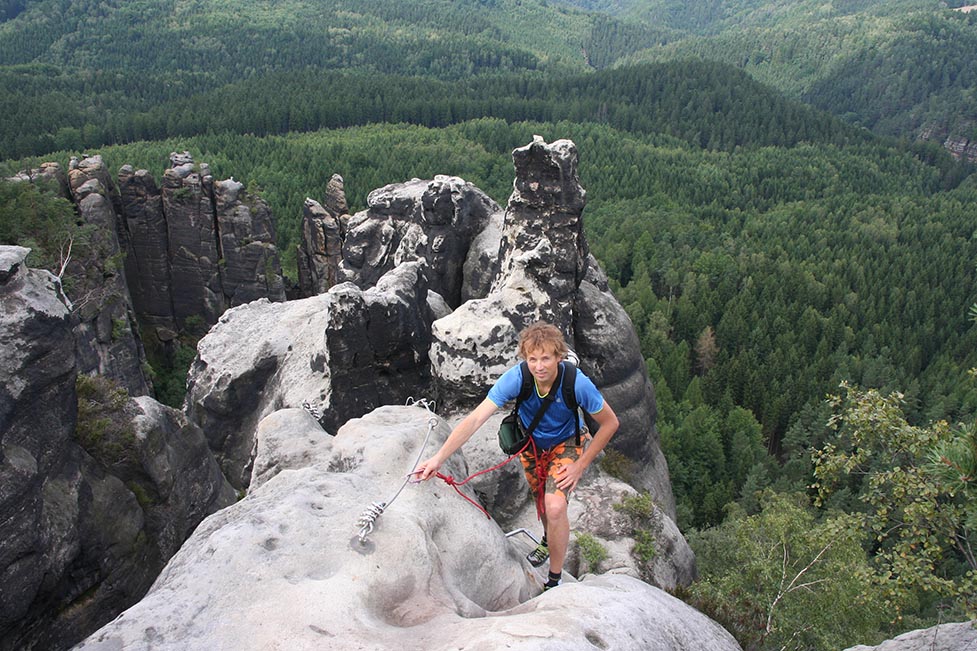 Ok, no tās kraujas malas līdz punktam pēc GPS bija nieka 40 m.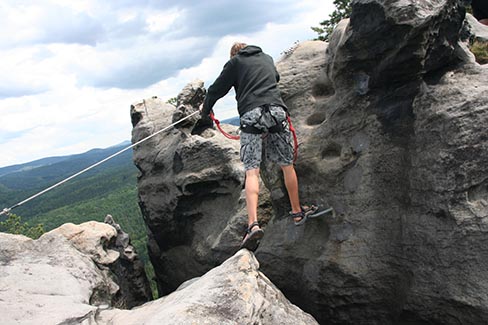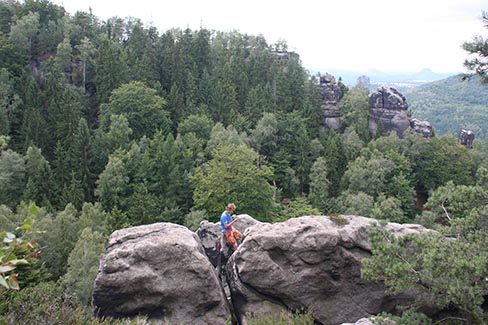 Tālāk devāmies pa Heilige Stiege līdz Kleine Bastei – Gleznotājkalnam līdzīgas skatu klints 276 m augstumā virs Elbas. Mums vismaz šis gājiens nebija veltīgs.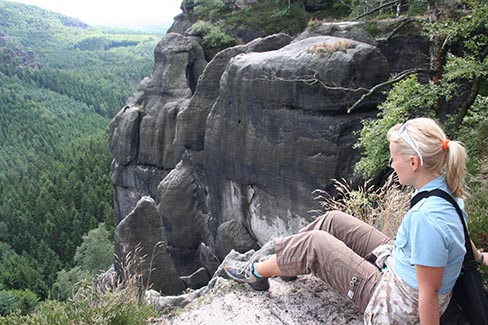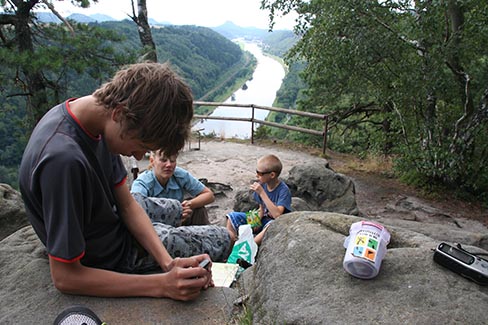 Atpakaļceļā uz kempingu bija grūti sev atteikt pievārēt vēl vienas jaukas trepes un pusceļā apciemot Bekannte Stiegen 4.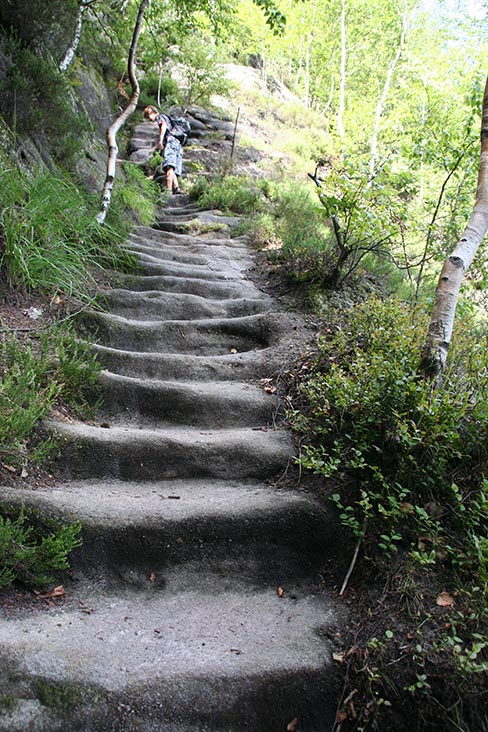 Otra samērā gleznaina klinšu grupa Elbas krastos ir lielais Bastejs. Savulaik te bijusi nepieejama pils.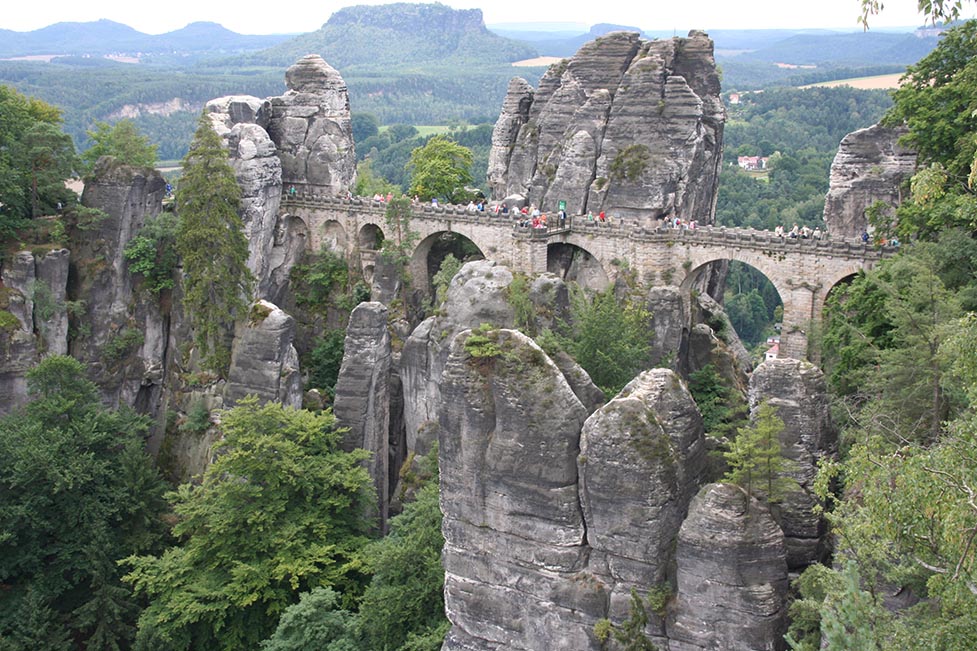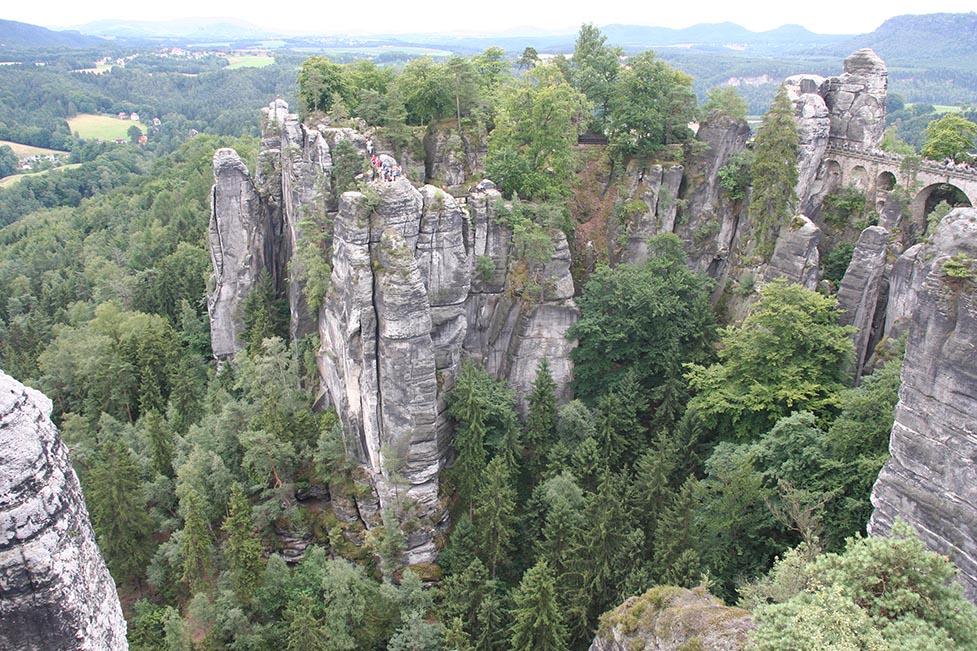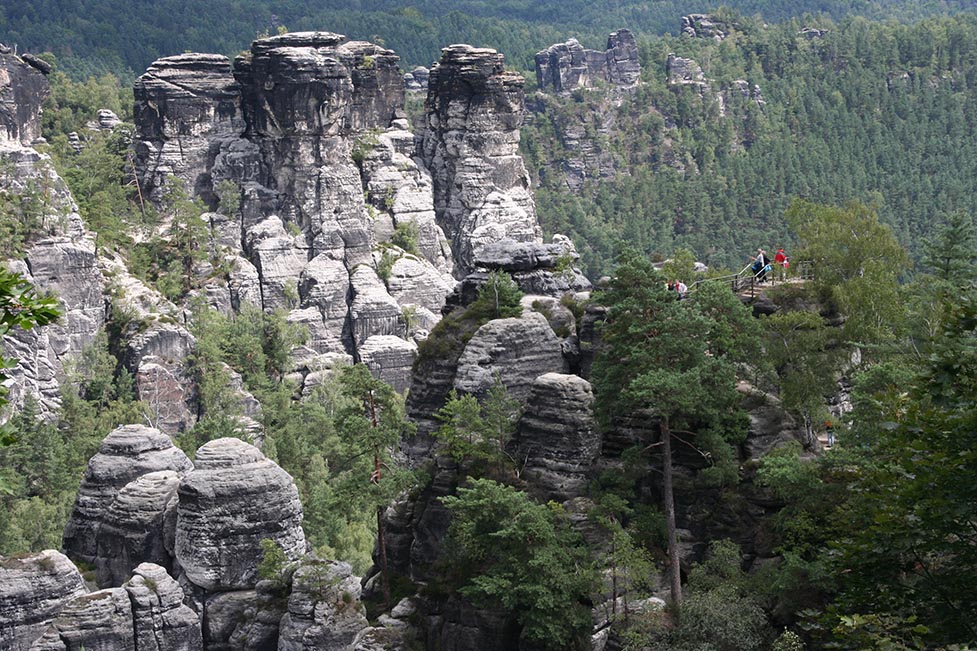 Bastei – on Top atradām galvu reibinošā vietā pa ceļam uz iespaidīgo Mönch.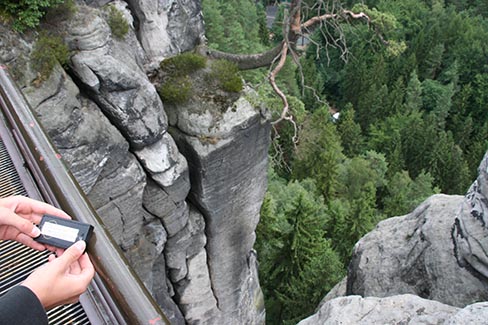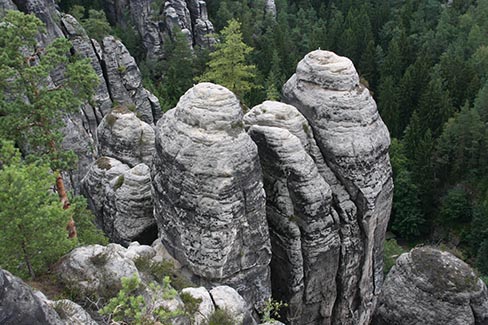 Arī Mönch apmeklējums nebija veltīgs.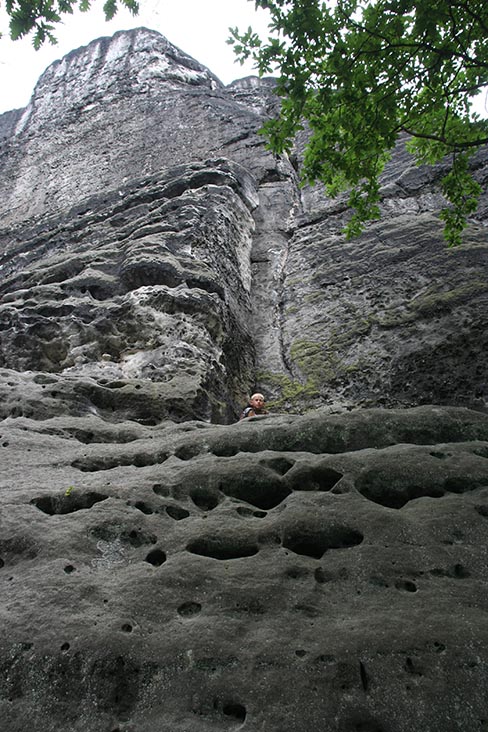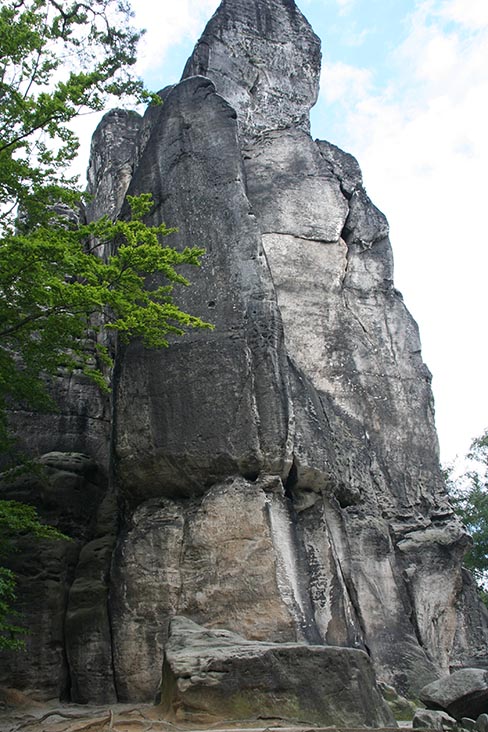 Uztaisīju pāris panorāmas skatus no šejienes un no 305 m augstās Bastei klints , kas izslējusies tieši virs Elbas.