Cross-country skiing expedition in Koli mountains, Finnish Karelia
To explore:
ski tours
Ar Jaunā gada sagaidīšanu mednieku kotā -40 grādu salā.
Ekspedīcija aizsākās ar nopietnu gatavošanos. Katru dienu tika pētīta laika prognoze, īpaši temperatūra. Inventāra sarakstā bija visi polārās ekspedīcijas atribūti, tai skaitā pat bahilas un lavīnbantes. Bija jāparūpējas arī par vecgada vakara sagaidīšanu, līdzi tika ņemtas papildus lampādes, kāpostu katls un šņukurs.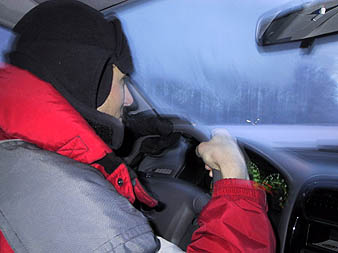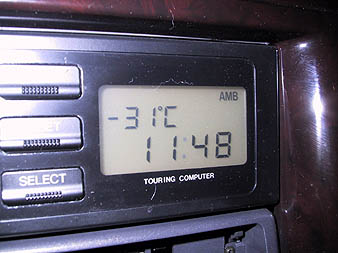 -31 bija tikai sākums. Ekspedīcijas laikā temperatūra nokrita līdz -35 un, pretēji daudzsološajām prognozēm, ko lasījām Internetā pirms brauciena, nepasiltinājās ne par grādu. Mašīnām sala ciet logi un gandrīz viss 500 km pārbrauciens notika, lūrot pa šauru ambrazūru stikla apakšējā malā. Vietējie teicās tādu salu sen neesot piedzīvojuši. Somijas valdība aicināja somus atteikties no saunas izmantošanas, jo, līdz ar pilnīgi aizsalušajām upēm, Somijā bija radušās nopietnas problēmas ar elektroenerģiju.
Pirmā diena: Karanka-lampi – Ukko-Koli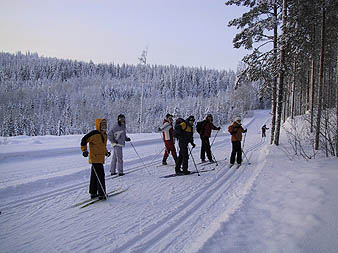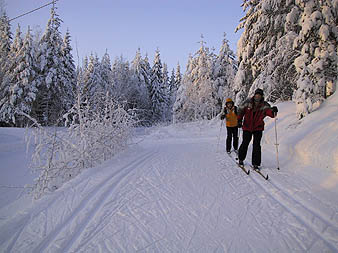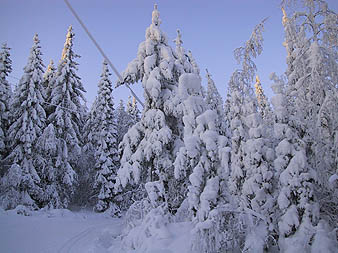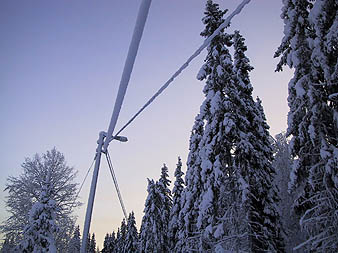 Elektrības vadi pārklājušies ar rokas resnuma sarmas apvalku. Novērojam varavīksni, ko, acīm redzot, arī veido sarmas putekļi.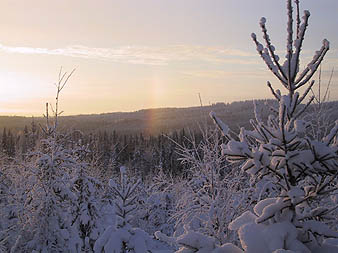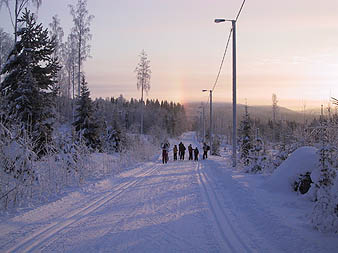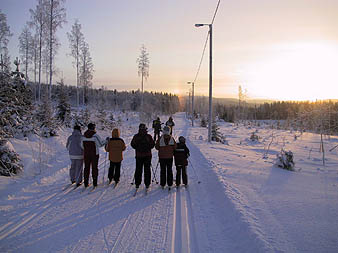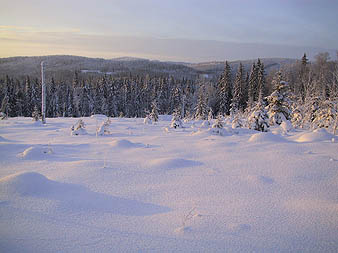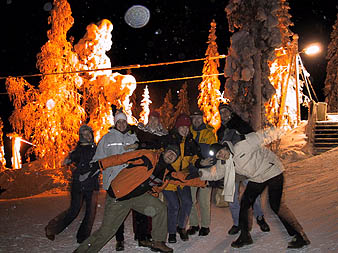 Otrā diena: Koli kalnu pārgājiens ar sniega pēdām.
Koli kalni ir savdabīga granīta grēda, kas paceļas virs Pielinen ezera gandrīz 300 m augstumā. Kalnu grēda stiepjas paralēli Krievijas robežai. Tos šķērsot var ar platajām tūristu slēpēm vai, vislabāk, ar sniega pēdām.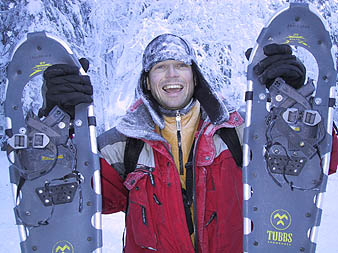 Te nonākam gluži citā pasaulē. Dažas bildes būs iespēja apskatīt pilnā ekrānā un, pēc vēlēšanās, noglabāt kā  background picture (mēģiniet uzklikšķināt ierāmētajām ainavām)
Vietām zem kupenām bija tikai stāvi granīta bluķi. Tādos gadījumos vienkārši šļūcām pa to mugurām līdz apakšai.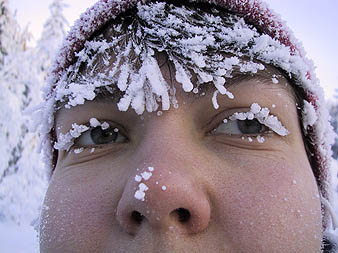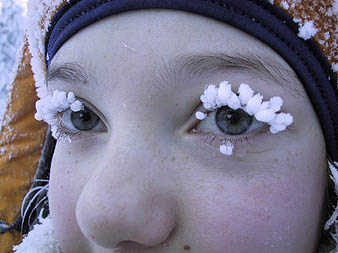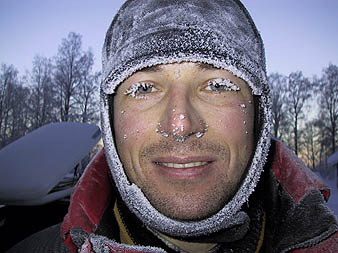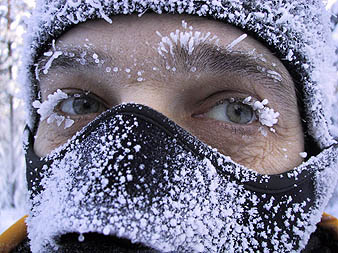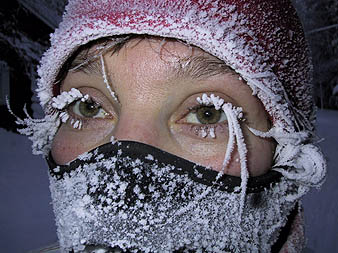 Trešā un ceturtā diena: Ukko-Koli – Valkea-lampi ar Jaungada svinēšanu Ursankota mednieku apmetnē.
Pārgājiens maršruts veda pa gara kalna kori ar plašiem skatiem uz taigu un dienas vidū norietošo sauli.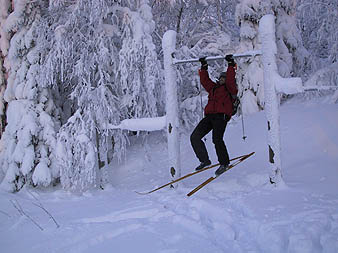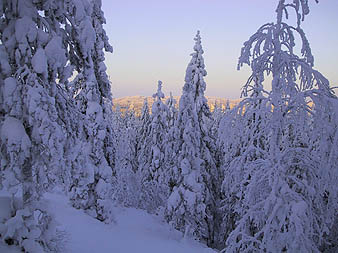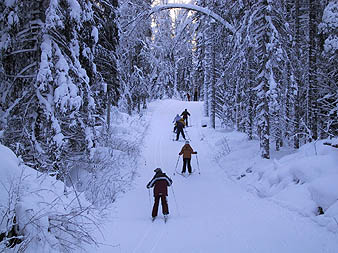 Atrodam uz takas nosalušus cirslīšus. Te viens metas pāri takai un strauji ierokas sniegā. Sākas fotomedības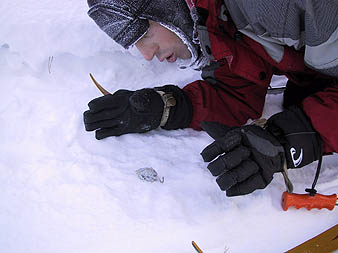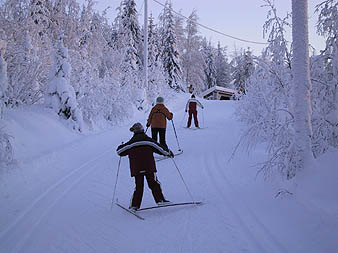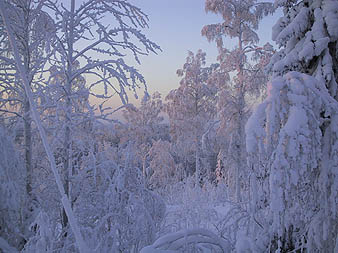 Saule te, ziemeļos, riet jau ap trijiem dienā. Kartē ap šo vietu ir iezīmēta viena kota.
Karte šoreiz nav melojusi un te pat jau tā stāv – tradicionālā somu mednieku kota. Kota ir slietenis vai nams ar pavardu centrā un caurumu griestos. Soli izvietoti visriņķī pavardam un klāti ar briežādām. Tūdaļ steidzam iekurt uguni. Pirmajā mirklī kota ir pilna ar dūmiem, bet tad tie nostājas pie griestiem. Svinības var sākties!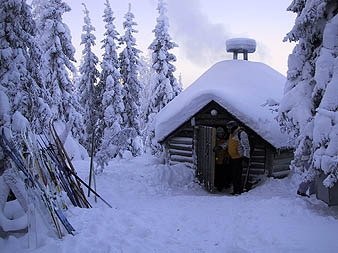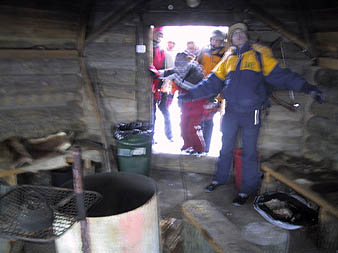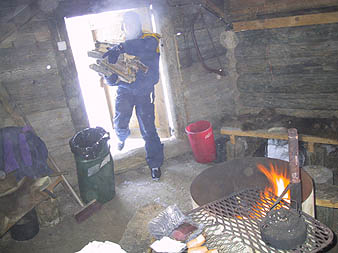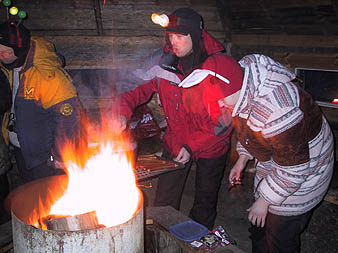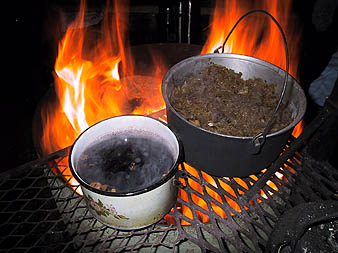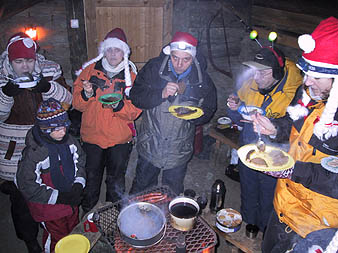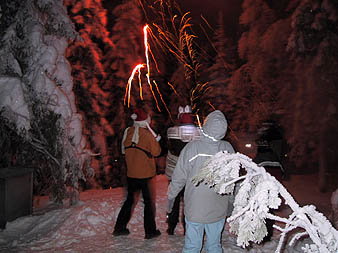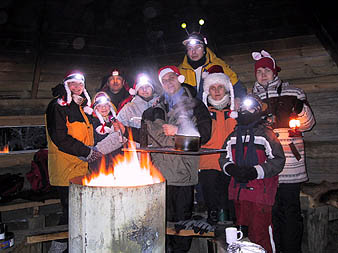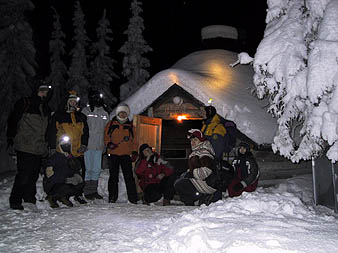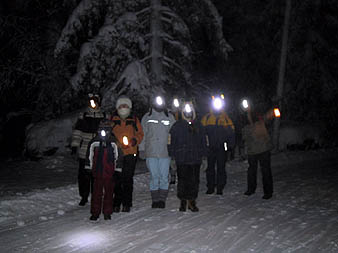 Nu ko, 2003. ir sagaidīts, Valkea-lampi arī tika veksmīgi sasniegts, atliek vēl mērot atlikušos tūkstots km līdz Latvijai.