Tibetan Plateau, sometimes called also The Roof of the World, The Third Pole, is the highest region of our Planet. Territory by size equal to Western Europe is almost 5000 meters above see level. From west side its well protected by Himalayas range.
We entered this wonder from east – from China by famous high mountain train. Just day ago we started from Beijing, then went by great Yellow river, and then last night train suddenly climbed up to 5000 m. Within next 2 weeks we will make more than 4000 km, enjoying high mountain steppes, deserts, tyrkise coloured lakes, sunrise reflections on white snows of Himalayas and many more.
We made this photo collage to show at least small part of emotions we got. Enjoy!
Beijing Leo Courtyard is the place we started our 7000 km land trip.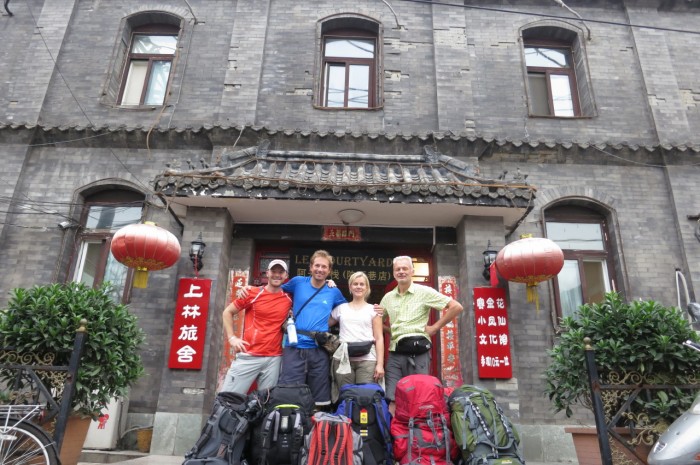 Great Lhasa, Tibetans making uncountable circles of sacred Kora, the Potala palace… that gave inspiration for next thousands of miles…
..for next thousand of miles till our final destination – Mt Kailash, the most sacred mountain in Buddhist world. We made Kailash pilgrimage kora. That was great and so emotional.