..but fucks-up also time by time. Small story how we explored 662 km of slopes and managed to celebrate new year at same time.  To understand geniality of our plan, please keep open this map
Shortly before NY we arrived at Zillertal Ski Area, Austria. We selected apartment in niciest Fugen town. And here Ziller fucked up us first but far not the last time. Bravely driving through Fugen we finally appear in small Kleinboden village. If Klein in German means small, then Boden should mean very. . Kleinboden was proud of its church on tophill, although missing everything else – shops, pubs, whatever. It was promised that green skibus will connect us with other world… We got it sometimes. One we understood for sure – for next few days we depend on products we carried with us.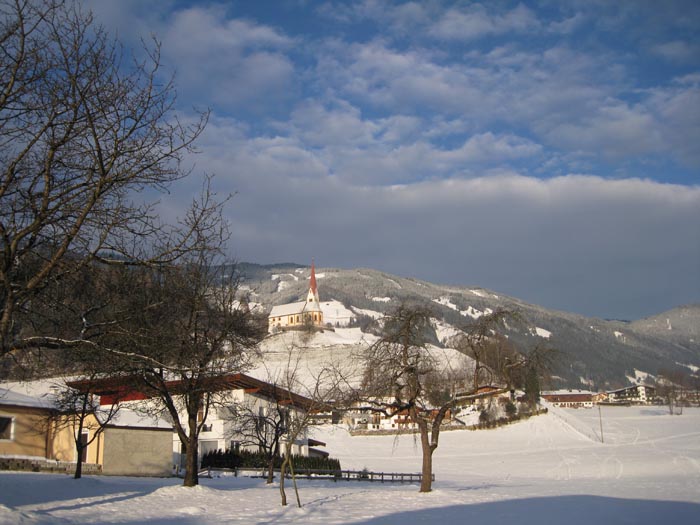 And now step by step about our 662 km travel by slopes of the region. This is total length of slopes. In fact best of them we made several times and some of them did not reach. We assume in total we made at least 700 km.
Our nearby Spieljochbahn Fugen.
Not too rich with slopes, not connected with other regions, but keeps one real diamond – 5th track– the longest in whole region. It makes sense to wake up early and go by first skilift, and then enjoy 5,5 km 12 min downhill. And repeat this 3 times until snow is not any more in best condition. And then use opportunity to rest in one of restaurants – top hill or on half way. 3rd slope facing South also is not bad. Once it will lead you to Hochfugen, but today you should spend 25 min with ski bus to go to the next region.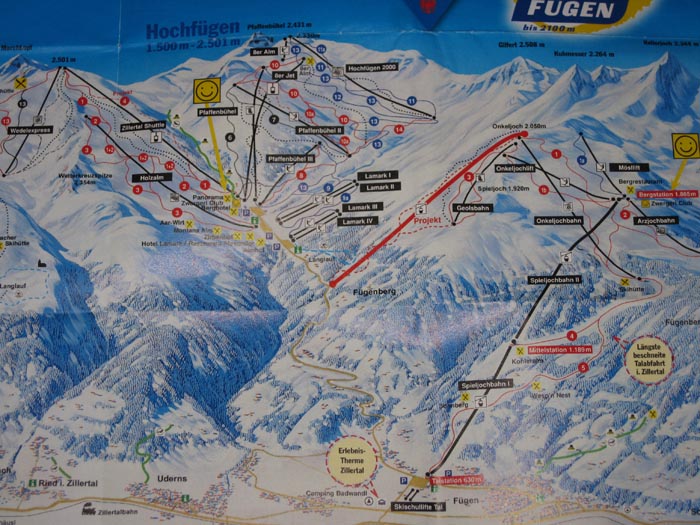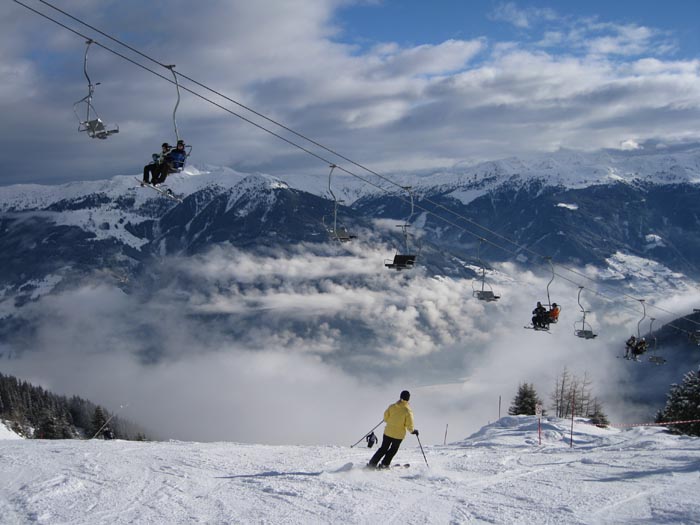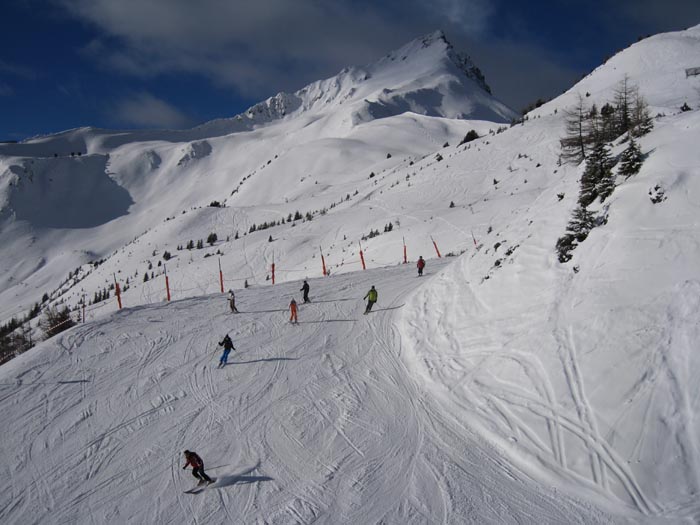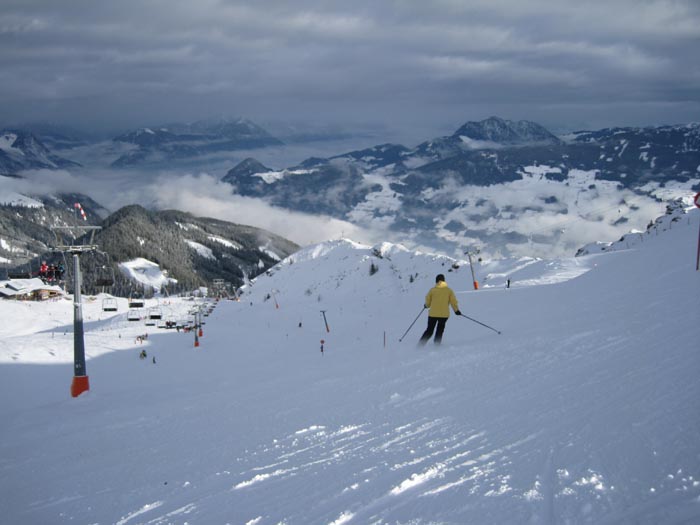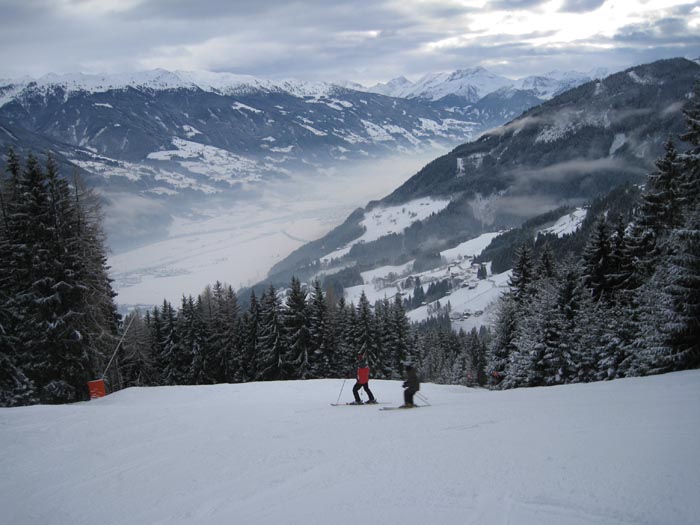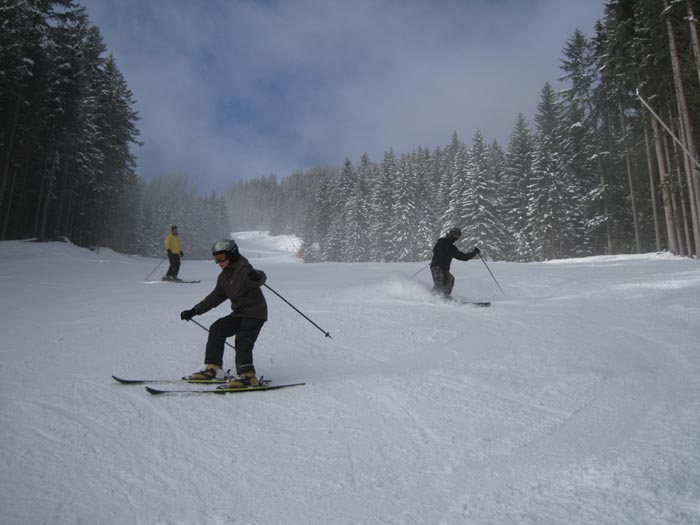 Hochfugen
What to say. The only picture we made on Black 6th. Probably because other slopes did not attract too much. Short and crowdy.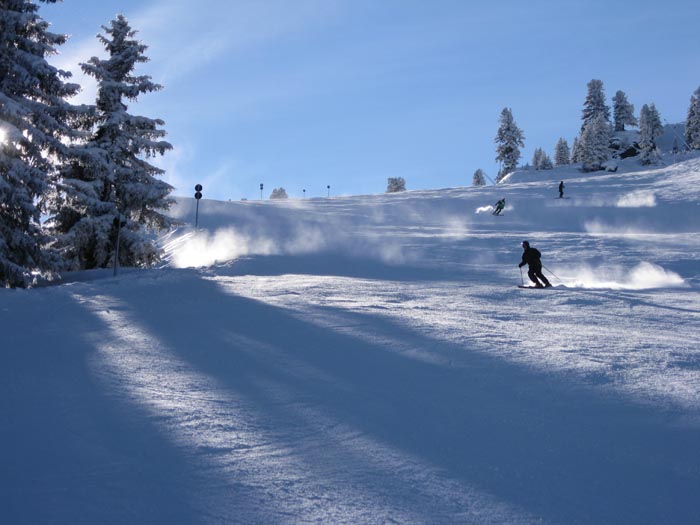 Hochzillertal – Kaltenbach
Area on 3 hills. We arrived there directly from Hochfugen's 6th black. The best slope attracting our attention was 3rd Red – with nice restaurants lining in bottom if it.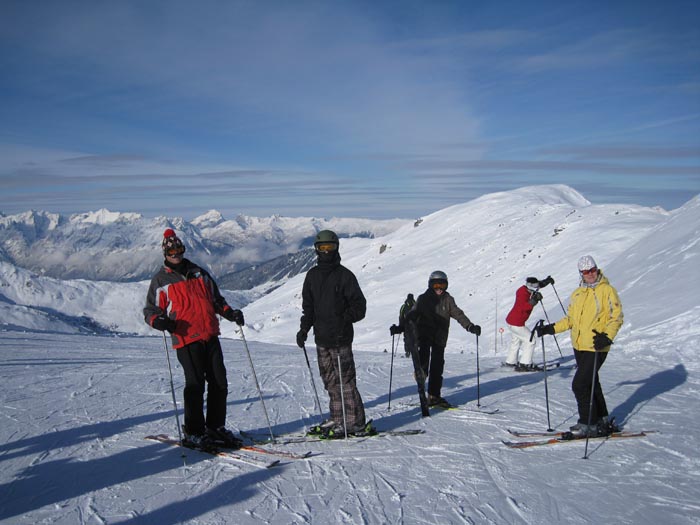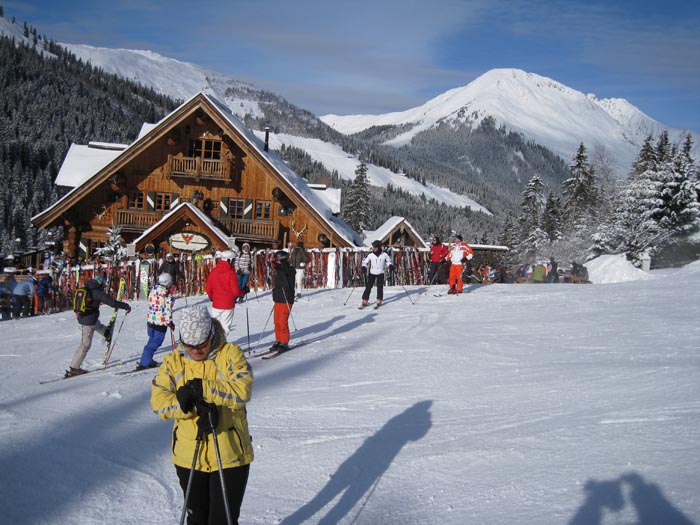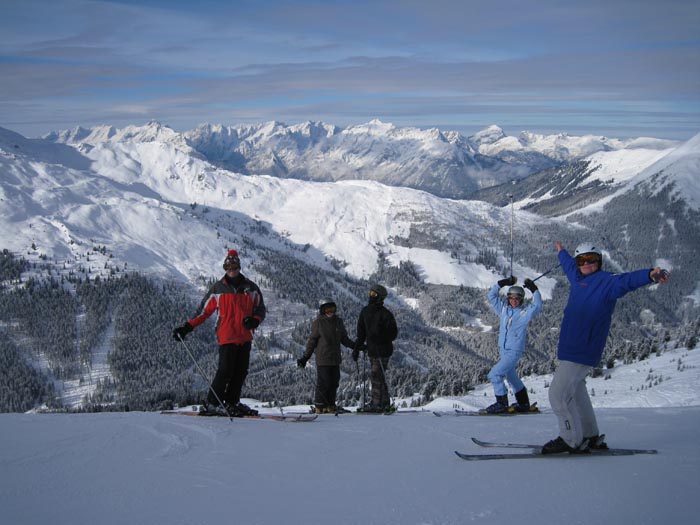 Further some picturesque traverse to central mountain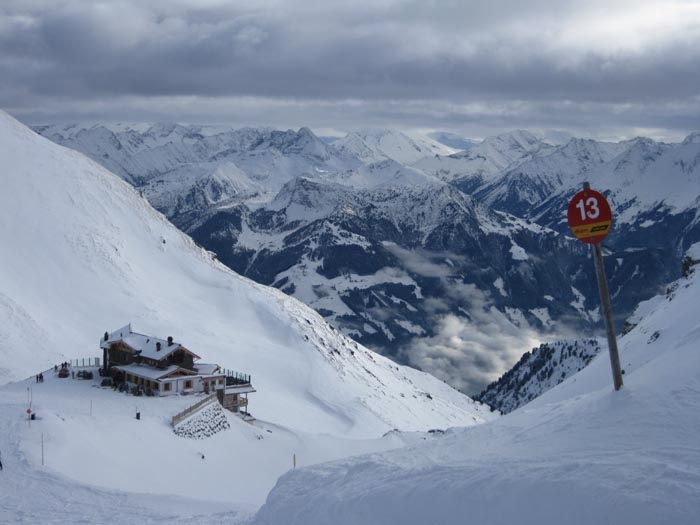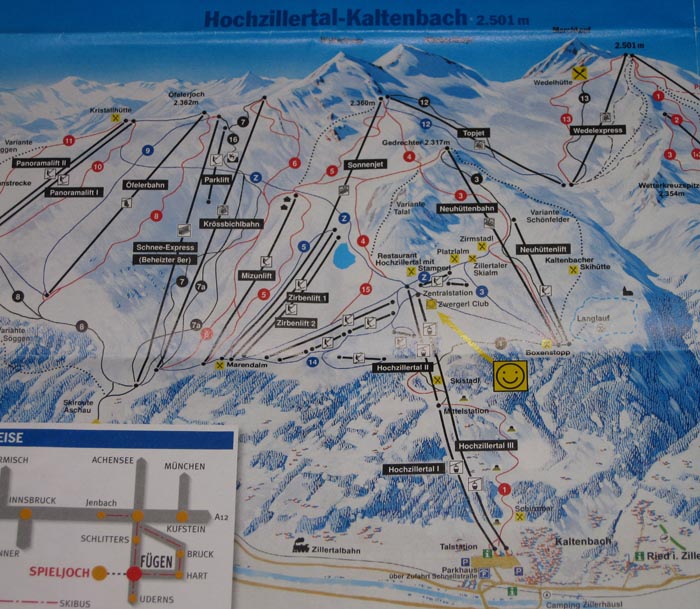 famous for its high-end ski lifts (with heating of bottom) but bloody crowded.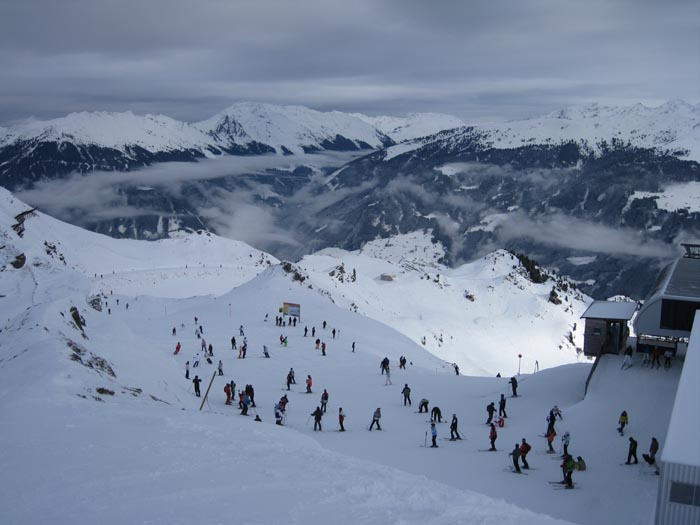 If it makes you more happy – there is spider on top of the hill.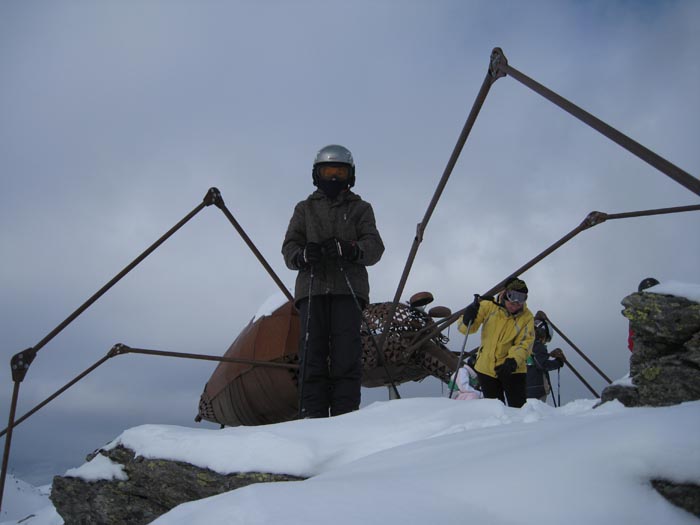 And still… on the base of last in row oldish ski lift we discovered wonderful, lonely 8th Black. Pleasure!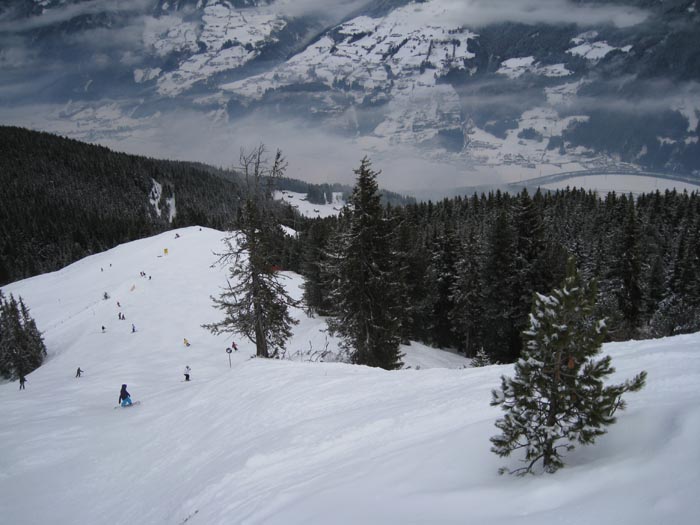 Third of three hills – with cross on the top, kindly presents 3rd slope. Fantastic views. Unfortunately further way by slope Nr.1 reminds gigantic meat chopper mixing in colourful cocktail Alpine skiing beginners and snowboard semi-professionals trying to go through crowd without thinking. Unfortunately this is the only way out from this huge region.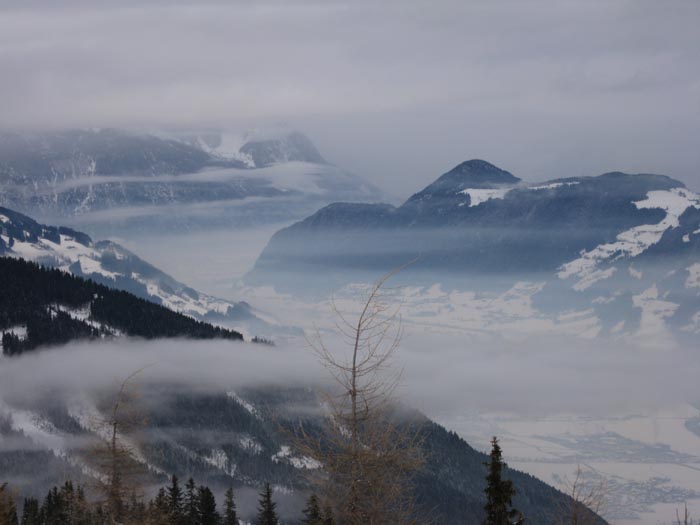 Green bus. Last bus scheduled 17: 24 did not appear. Other day it just passed us while we kept sitting. Probably decided we just rest near to our house… Anyway in both cases it took 20 minutes with skis and boats to go to our village.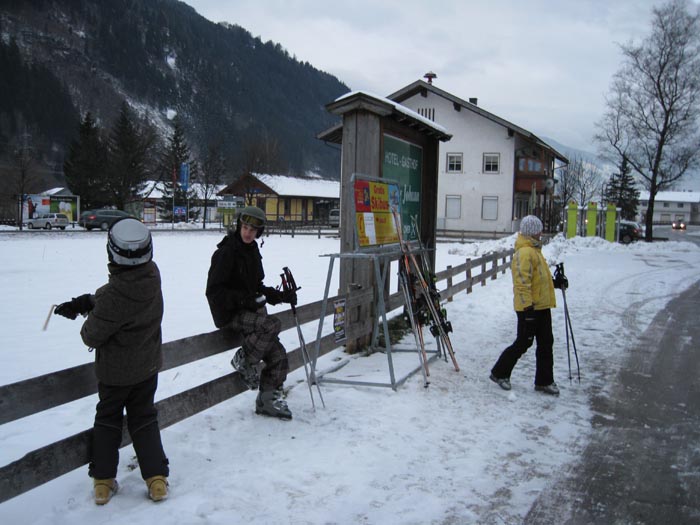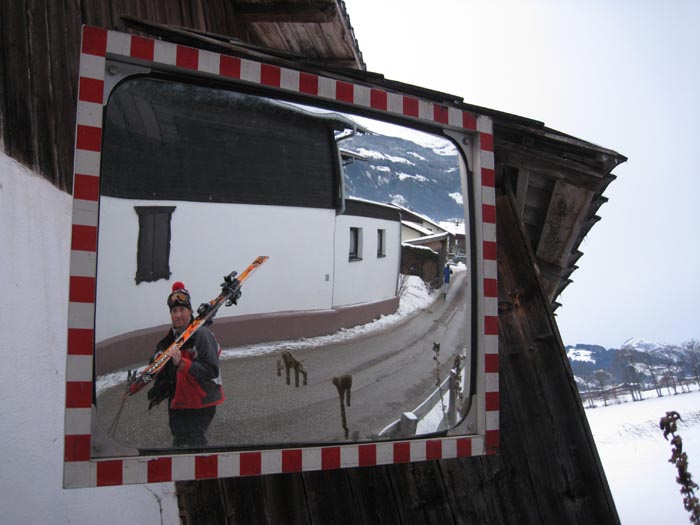 Zell am Zillertal and Zillertal Arena
For moving deeper into valley the best transportation is train. Of course we did not escape next surprises. Green bus let us off near ski lift and said he is not going to train station. When after 10 minutes we arrived with other bus, we met our green bus guess where… yes, in train station.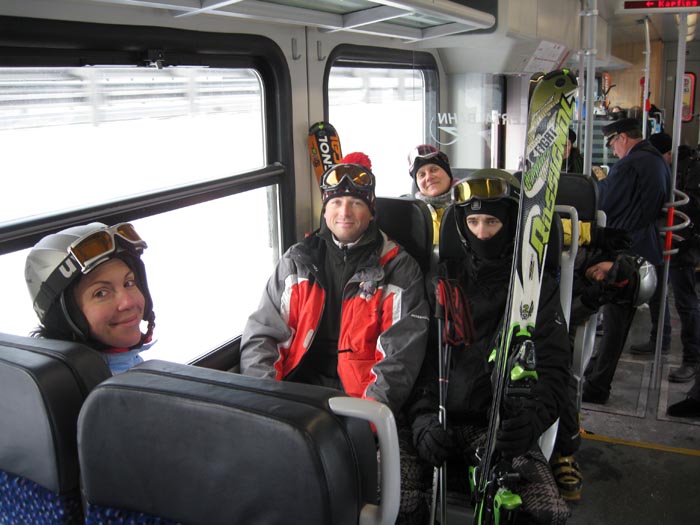 The area is impressive but has also some bottlenecks. Traverse from Ubergangsjoch to Isskogel takes ages due to extremely old and slow ski lifts. And 31a is real trap – it ends in town with no connection back to mountain.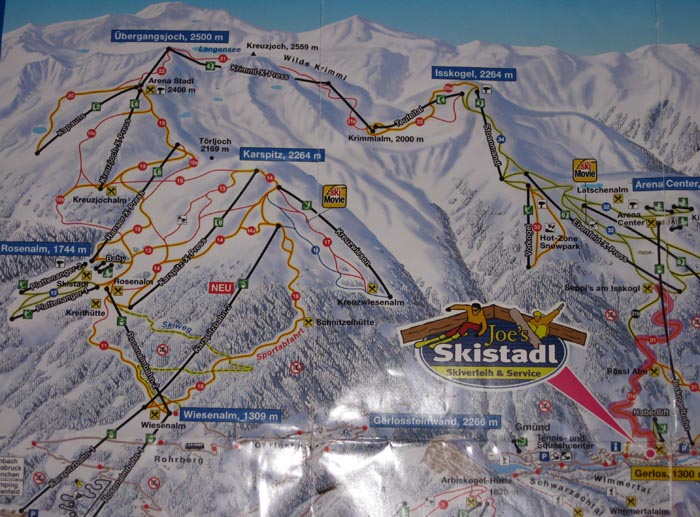 One of stylish lunch places –  restaurant at peak of Arena Stadl 2408. Great rescue point for those coming back from Isskogel-Ubergang traverse.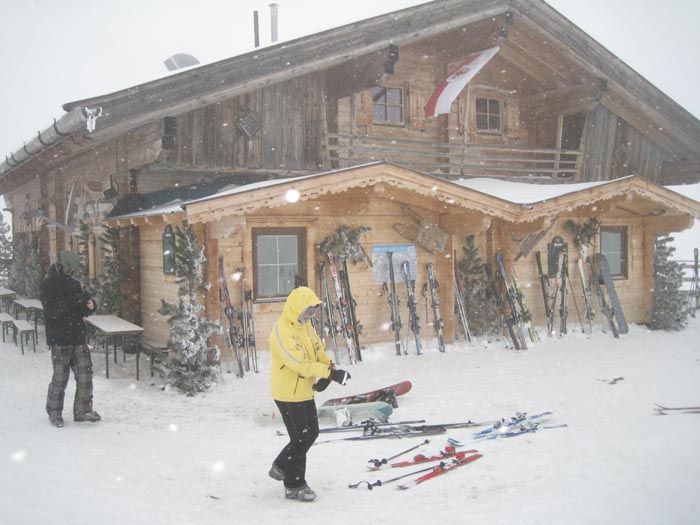 And should mention great red 19c down from the restaurant. Interesting, lonely.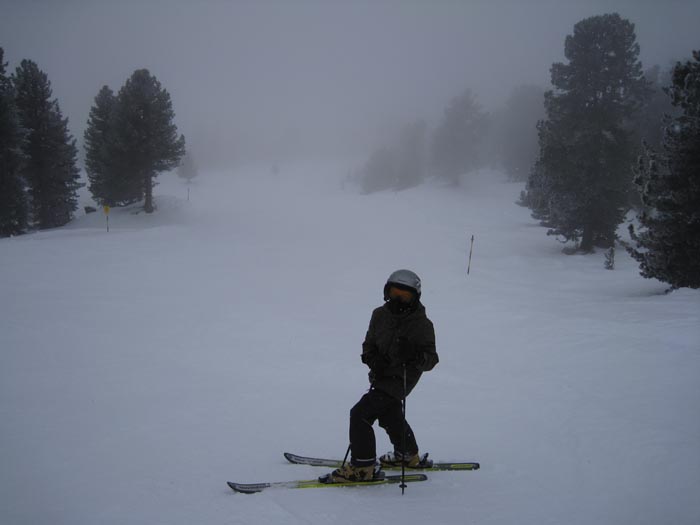 And 18. red also OK, although it was hard to find beginning of the piste in mist.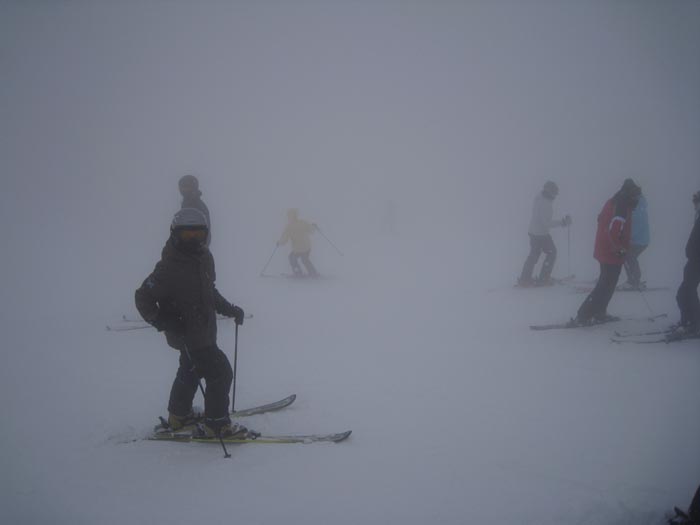 Hintertuxer glacier
Name glacier itself means so much that it makes sense to spend 35 mins in ski bus.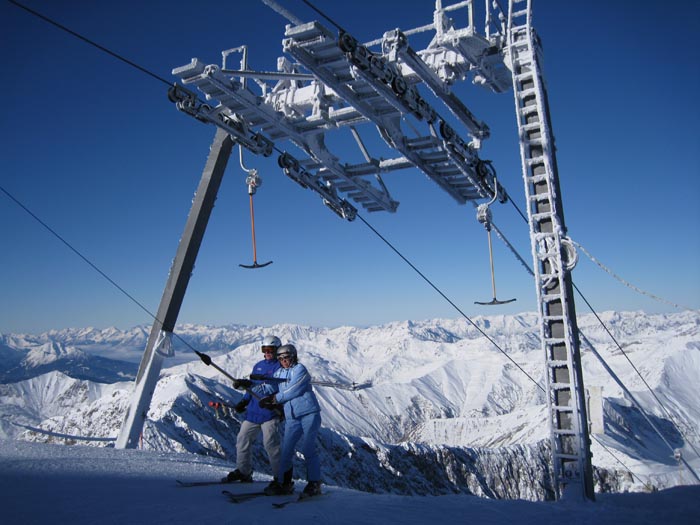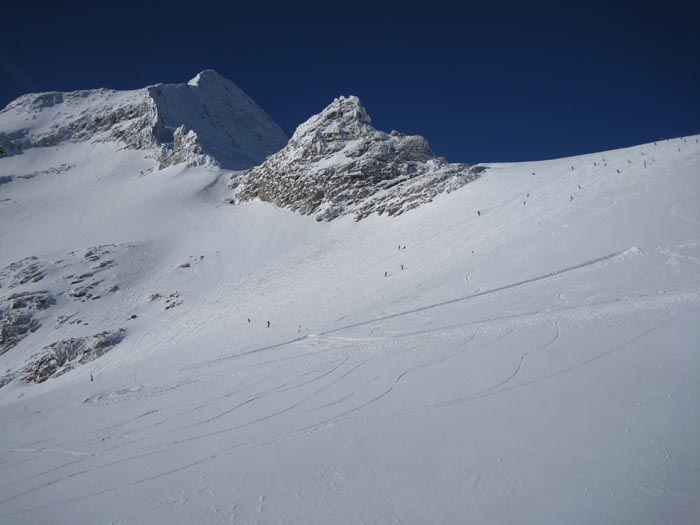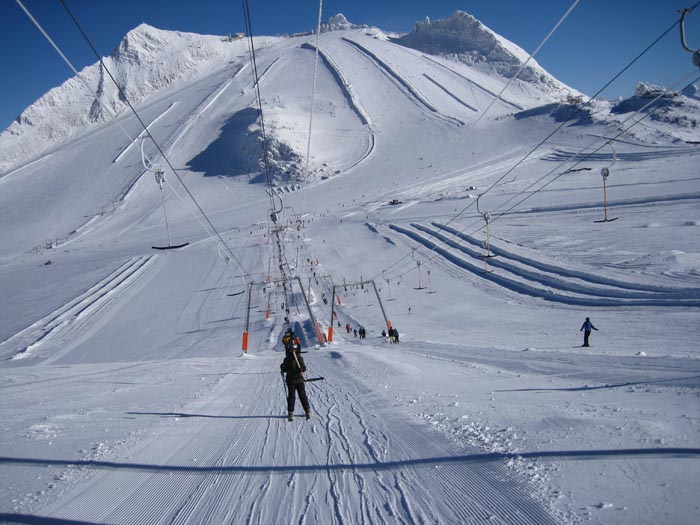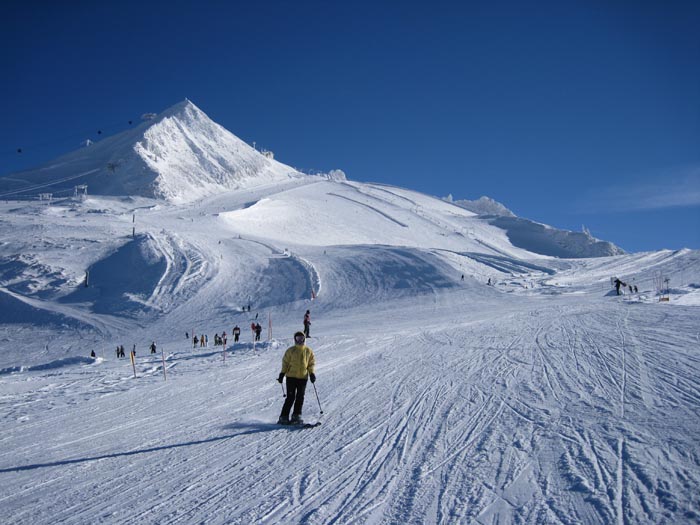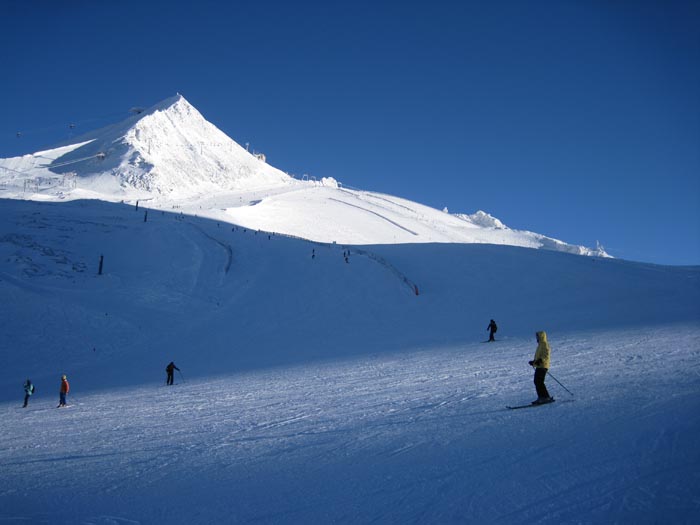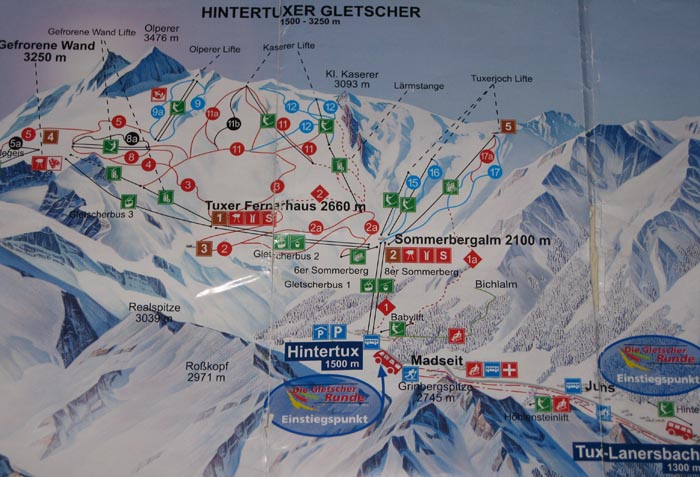 Enjoyed? In fact its blue paradise. The only reasonable track was our morning try – 2nd red. Long and picturesque.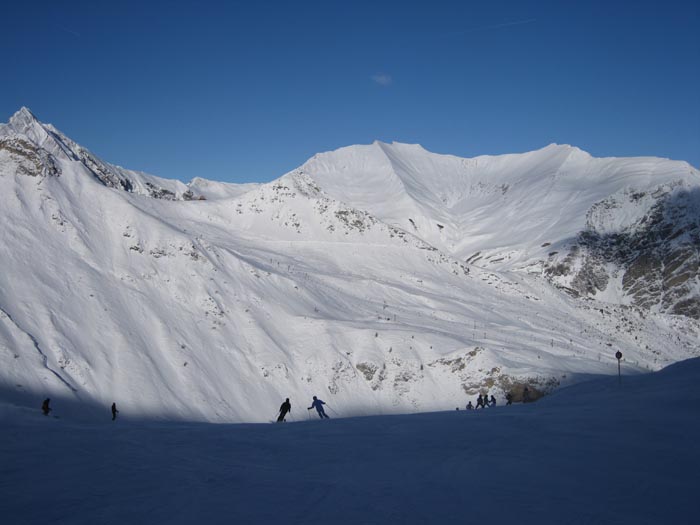 ..for skiing home first we recommend Tuxer-Joch pub and then strange creation 1a, marked in map by dotted line. Check it out!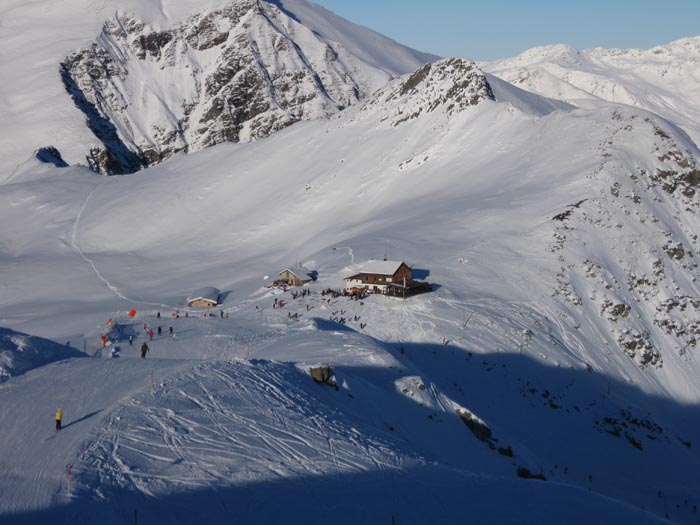 Penken – Horberg – Rastkogel
Penken ski lift vagon stretches to sky from very centre of Mayrhofen. Surprize awaited us also here – Austrians decided to make ski lift with mix of cabins and chairs. And what to do with skis, if instead of chair the vagon arrives?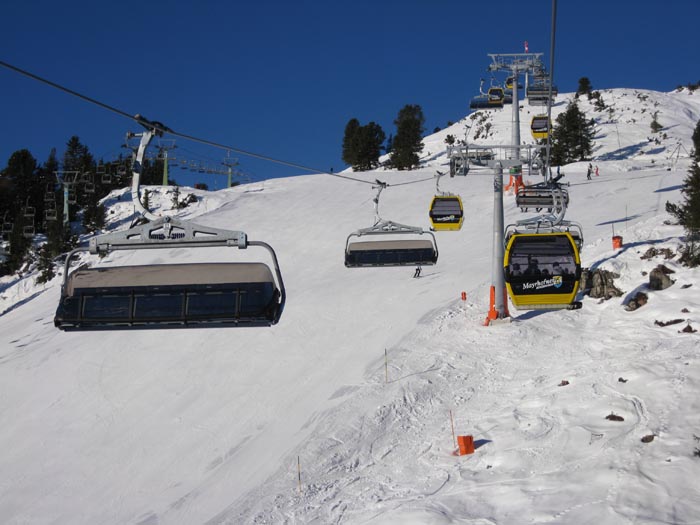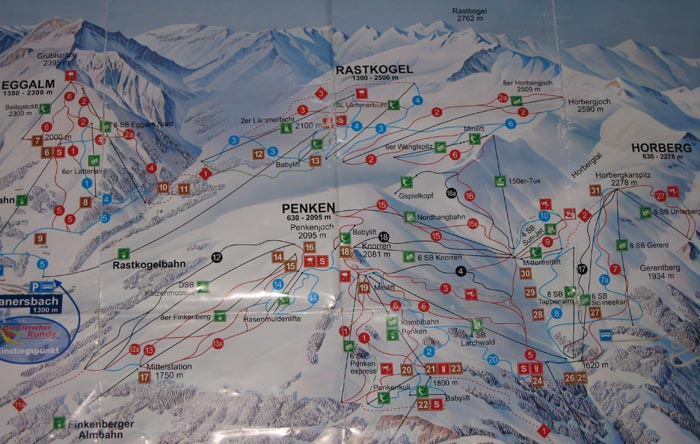 Biggest challenge of Penken – to ski 12th Black. We did not manage to find beginning of it for several attempts. But track is great. Horberg 7th also OK. Rastkogel surprized the most. Red 2a is great for speed drive. I reached 80 km/h. And way back to home by Red 16 – Black 16a is also ok.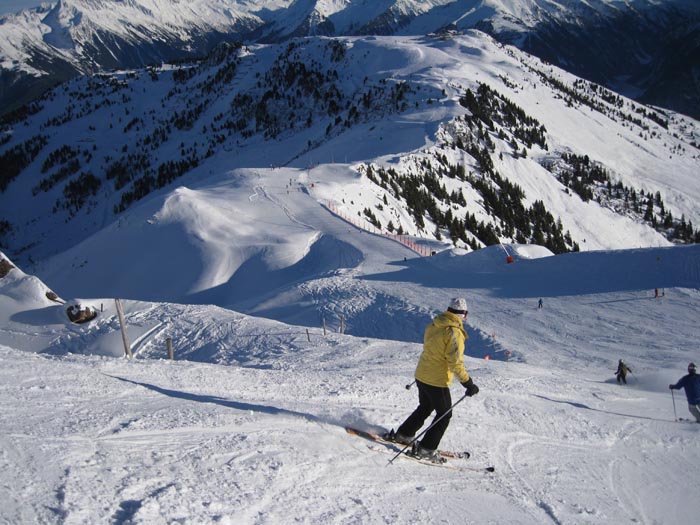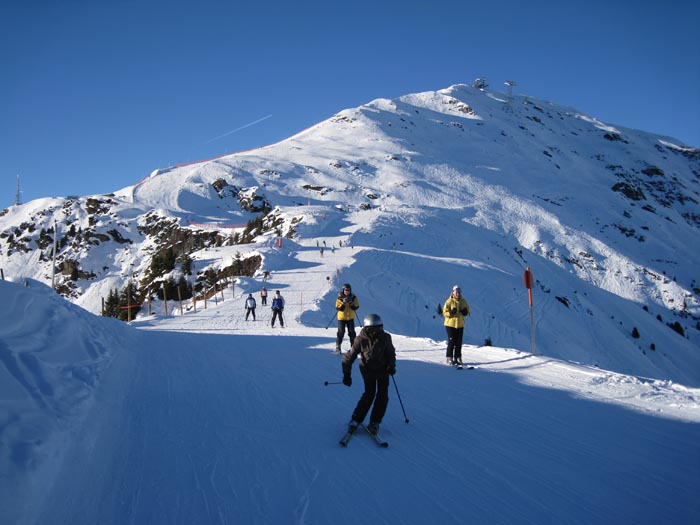 If you desire really good dinner after skiing, then The Post restaurant in Mayrhofen will be the best choice. But eat in rush as last train is 19:51.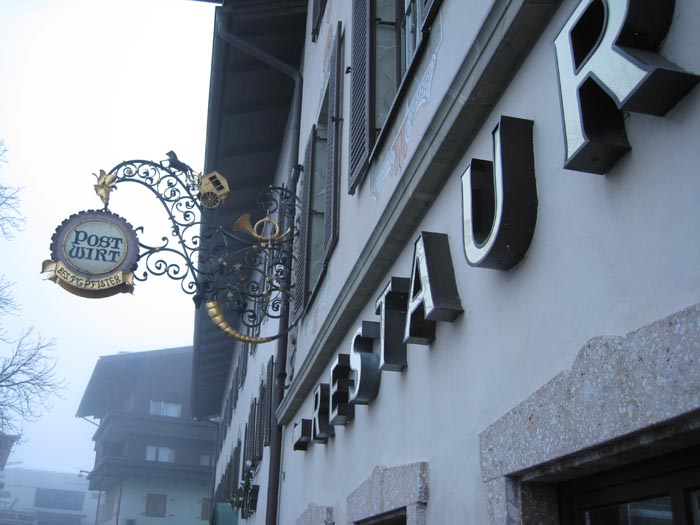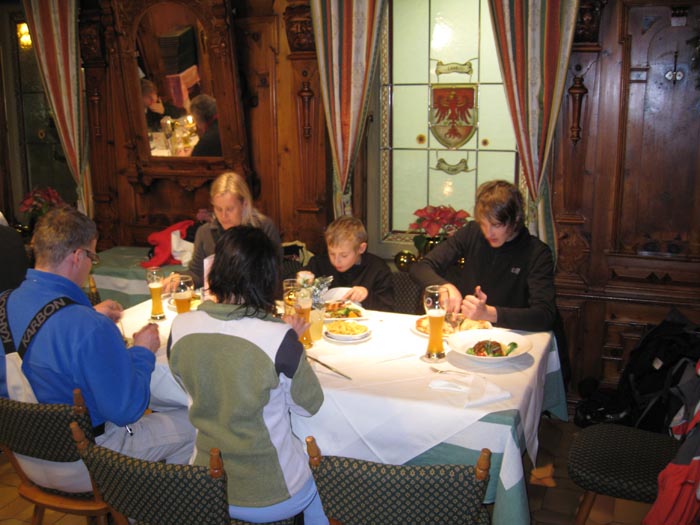 Austrian New year started with dinner and party in our apartment house,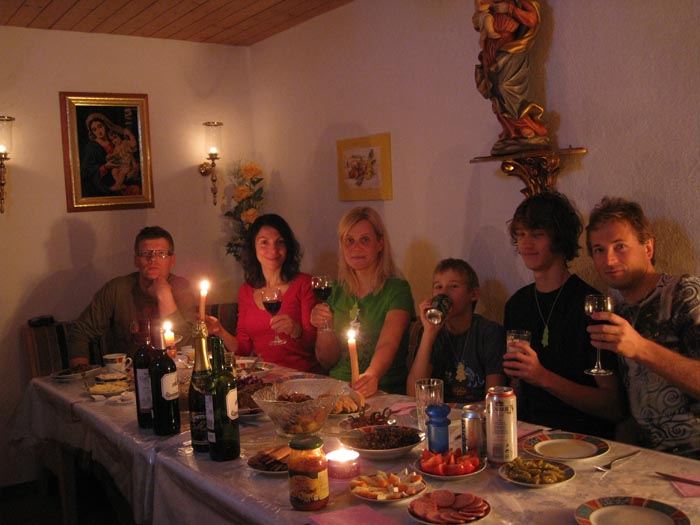 …then moved for fireworks to Church hill.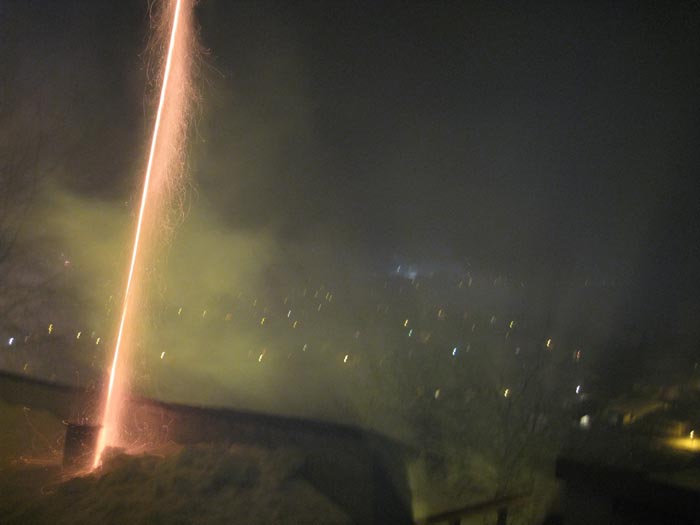 ..like in real war (we calculated one village burned in atmosphere ca 500 000 EUR)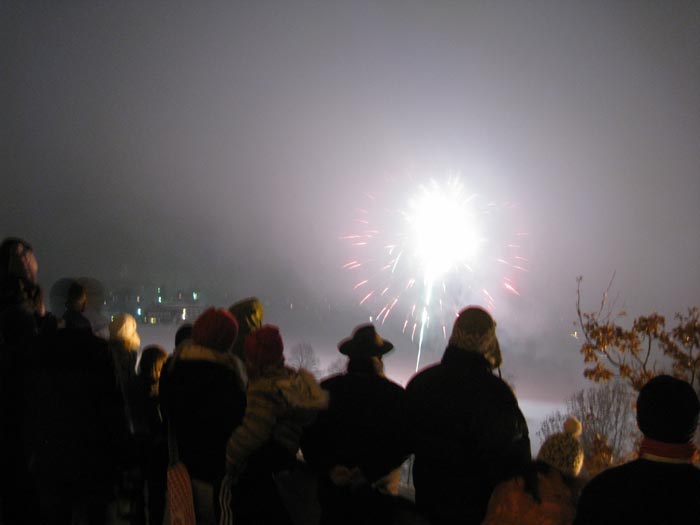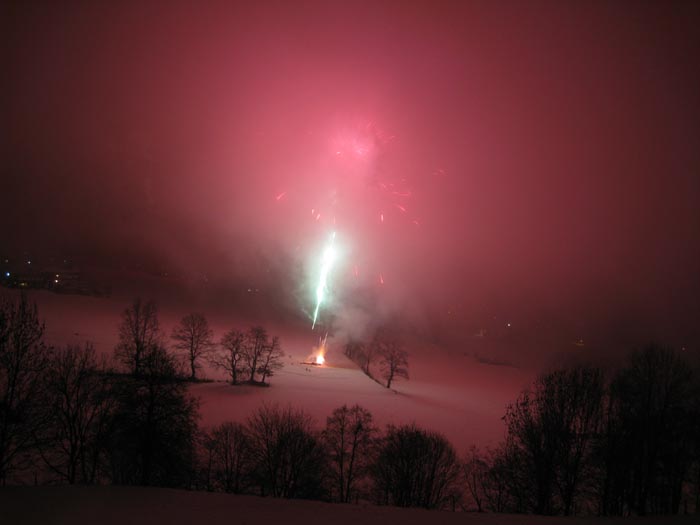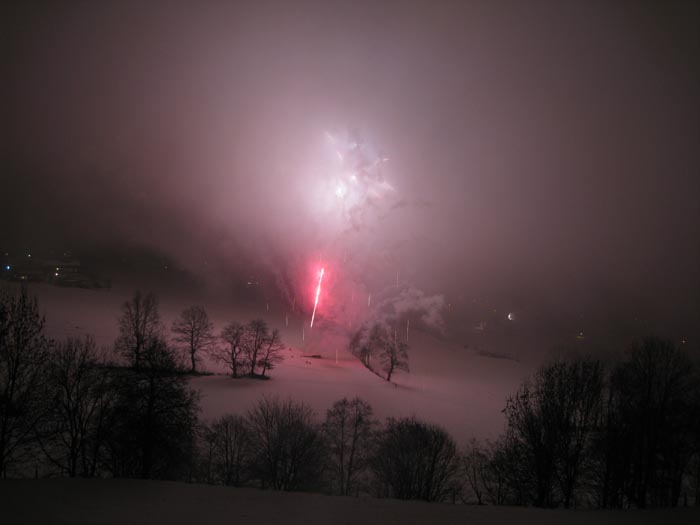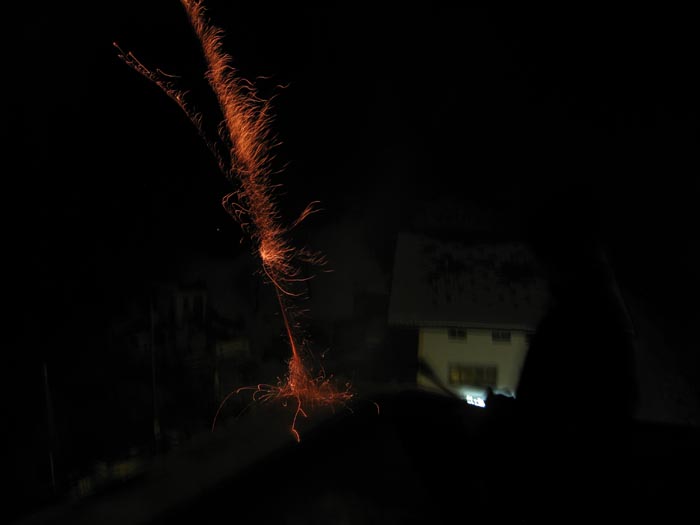 ..and finally Old Year is slid down from Church hill: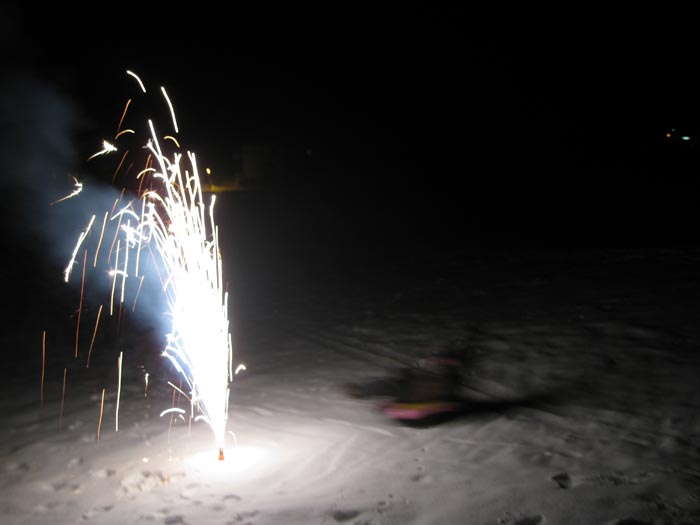 January 1st – recommended place to begin this day is in remote valley between Rastkogel and Eggalm. You can reach it by dotted 1st.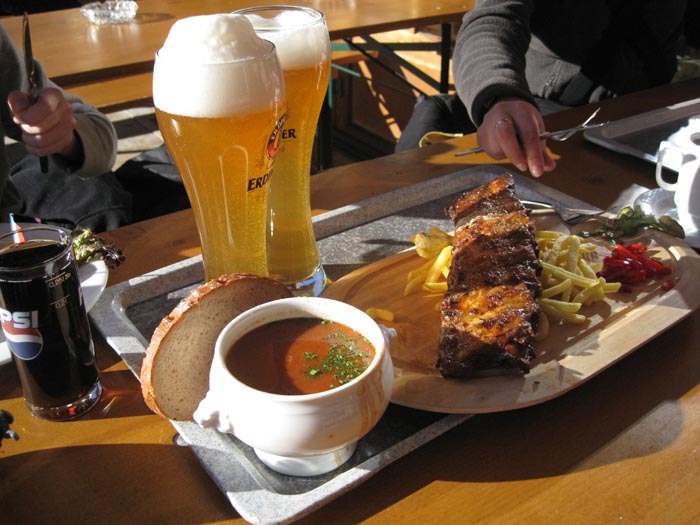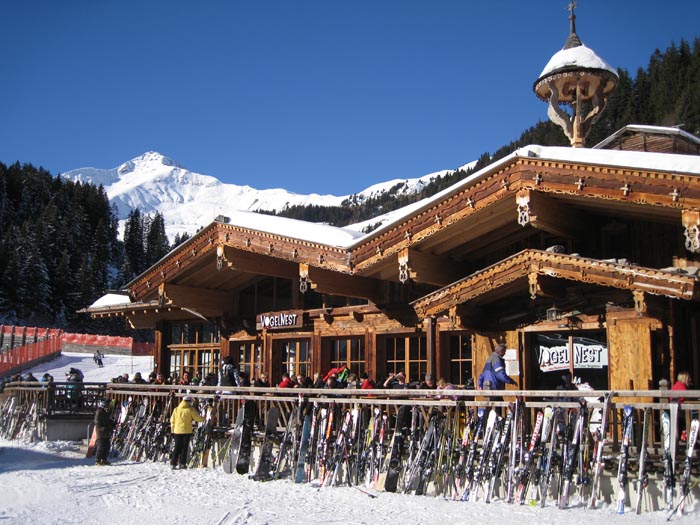 and continue the day on top of Eggalm..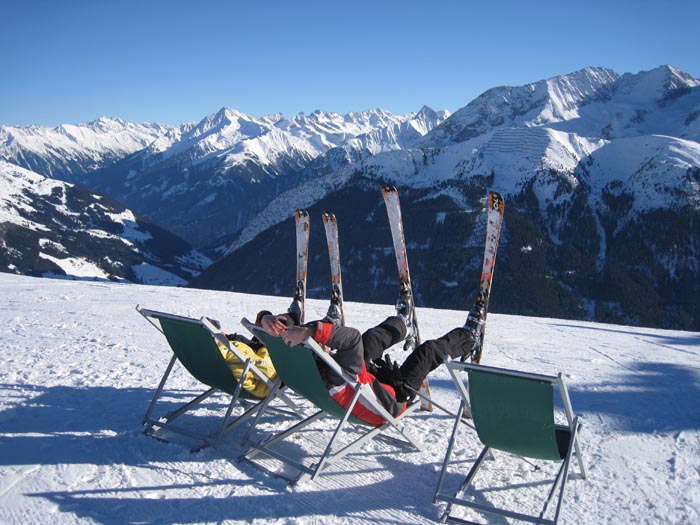 if someone prefers, he can run..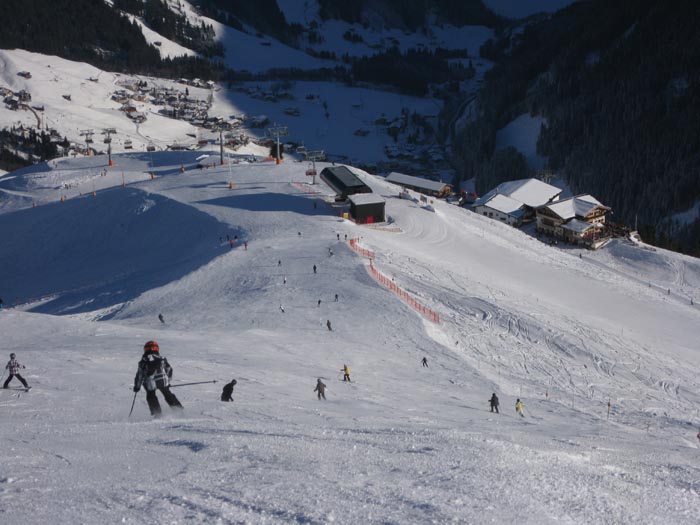 Have a good year!