At sixth day of our Myanmar Expedition we arrived to Bagan. Bagan (Pagan, Arimaddanapura) was one of ancient capitals of Mandalay. This is surreal place – between 11 and 13 sanctuary here, in Ayeyarwady river valley, they built more than 2200 temples and pagodas. To explore this wonder, you have to cover around 41 square kilometers by bycicle… or…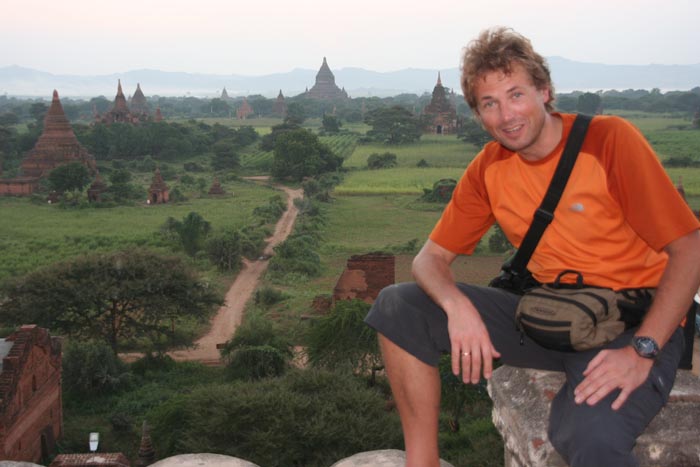 Previous day we spent on boat floating down by Ayeyarwady River. We had to rush, because balloons were agreed for exact date and departure was expected for early morning. Early morning is the best because of wind conditions. Due to tropical climate strong turbulences start around noon and there is probability of rain and thunderstorms in afternoon. Today's morning was clear and balloon team started preparation.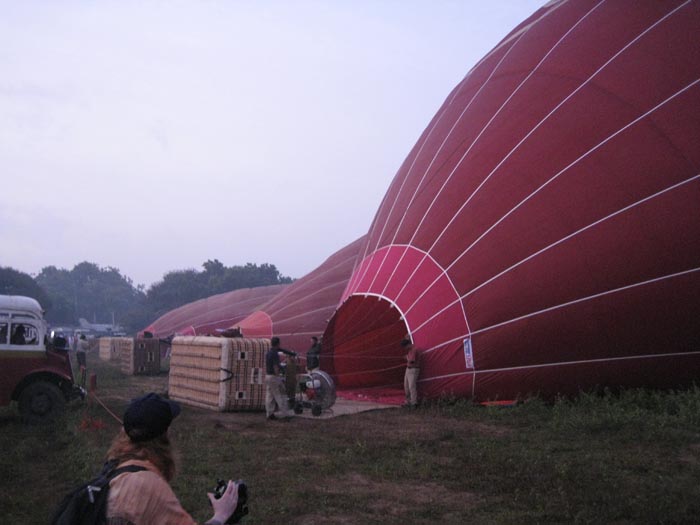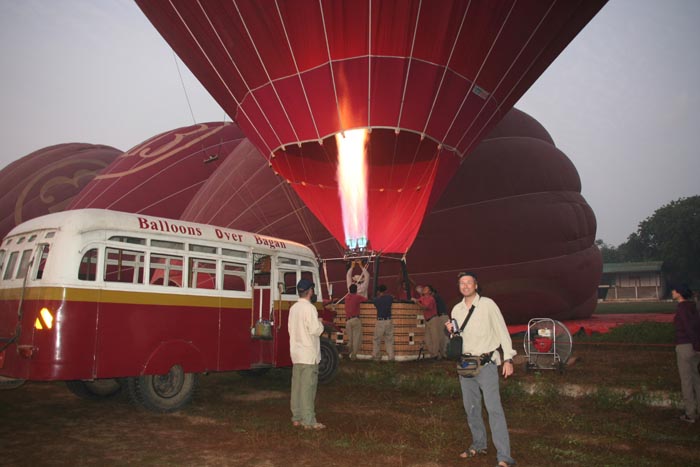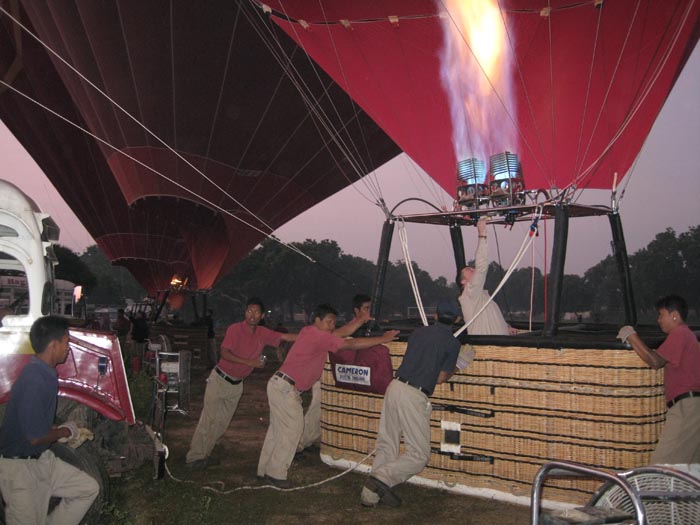 Hot air rolled our hair and balloon turned up through Bagan's morning mist. Our British pilot was searching for right stream. It finally appeared near the ground, so, after reaching highest altitudes we sharply dropped down, almost kicking other balloon. Next hour we were maneuvering between palm trees and tops of temples.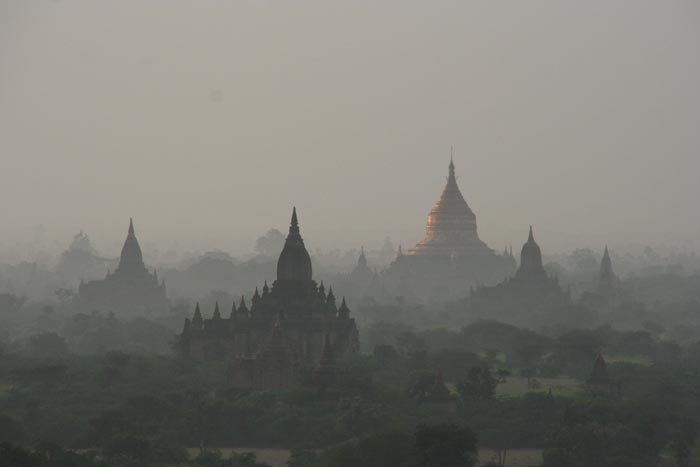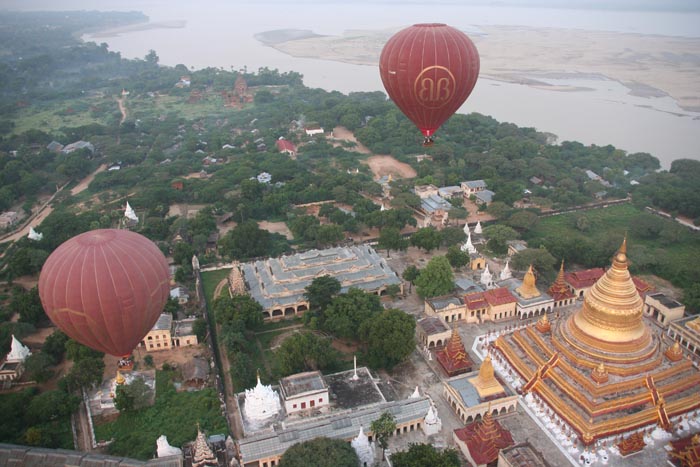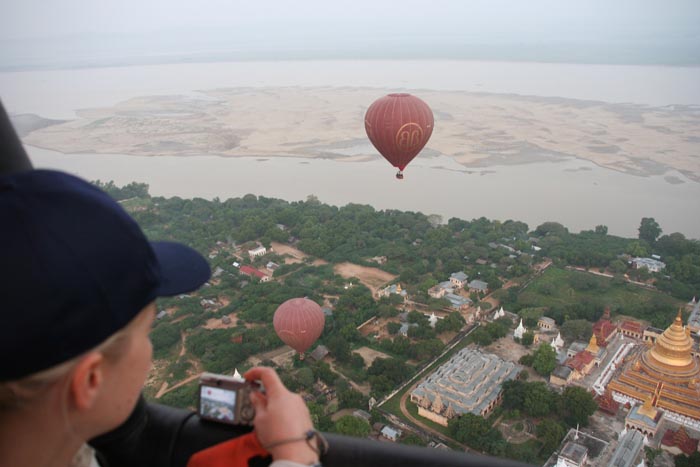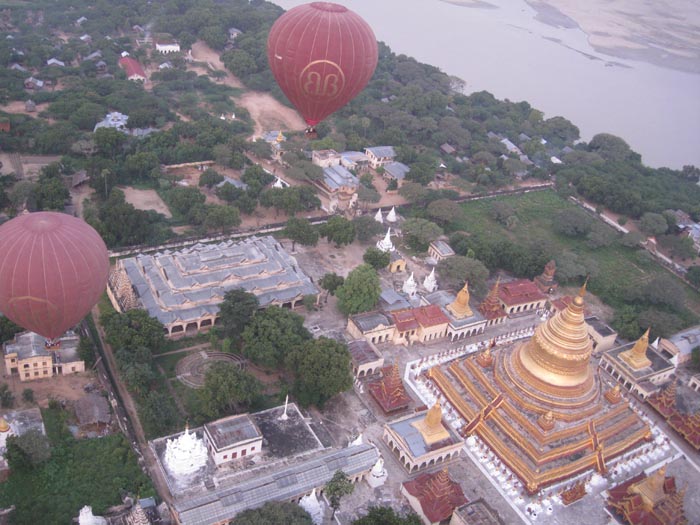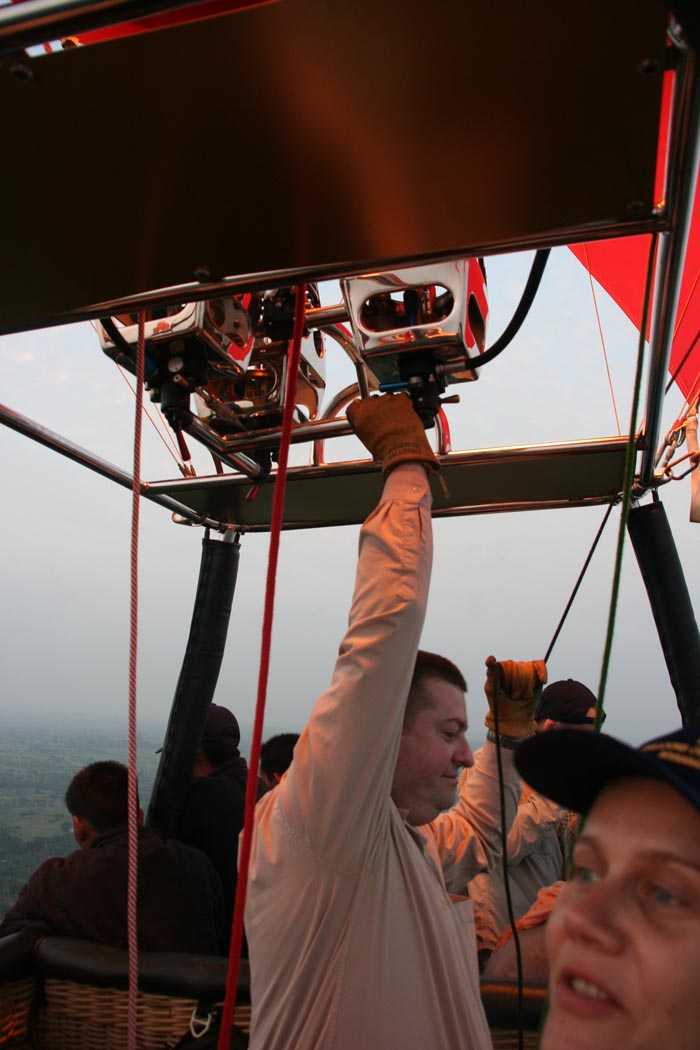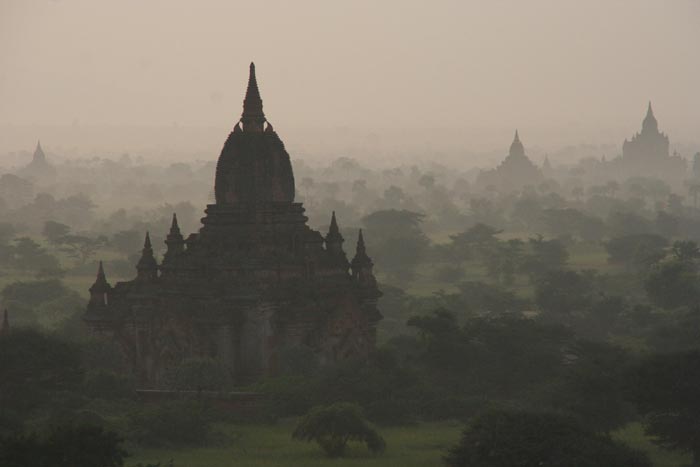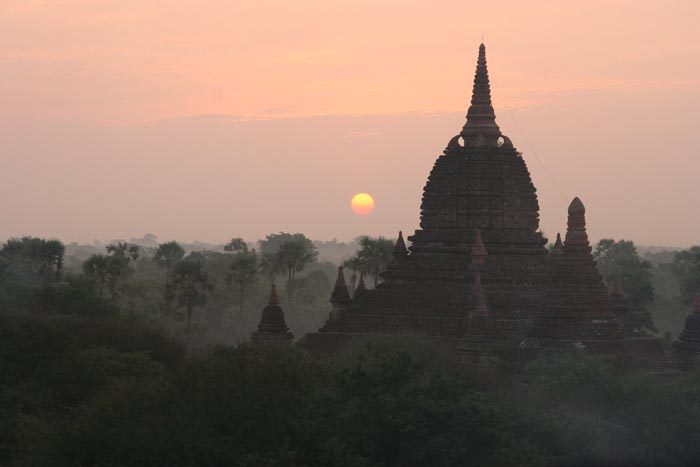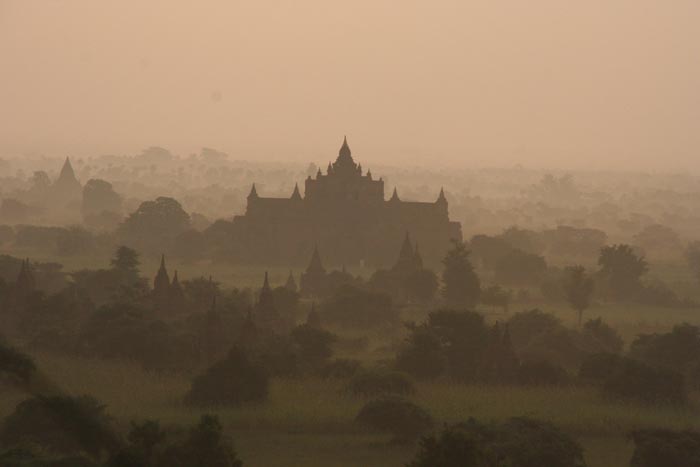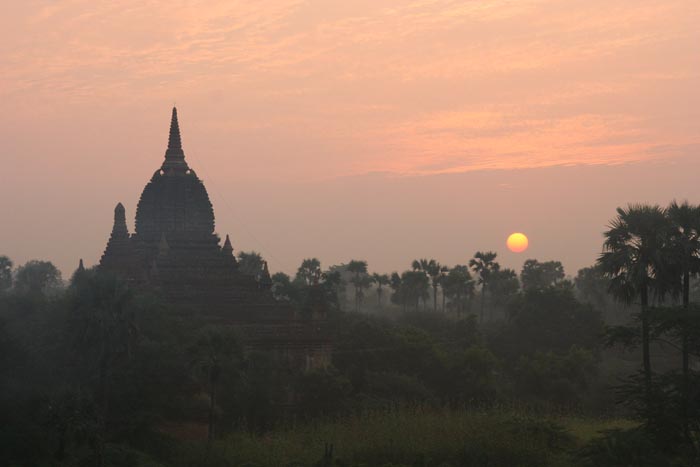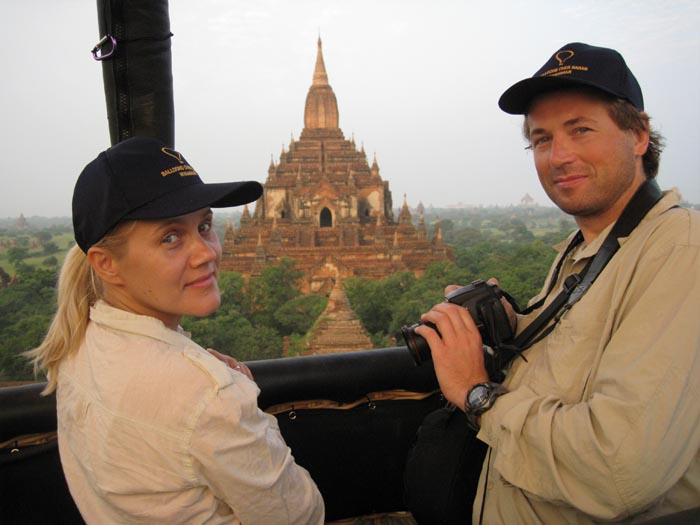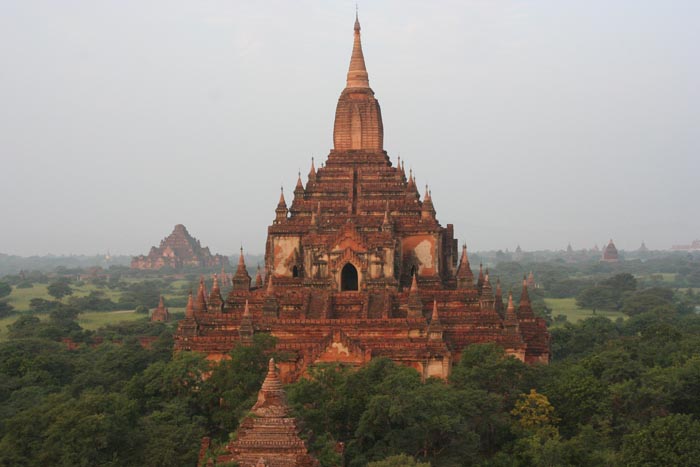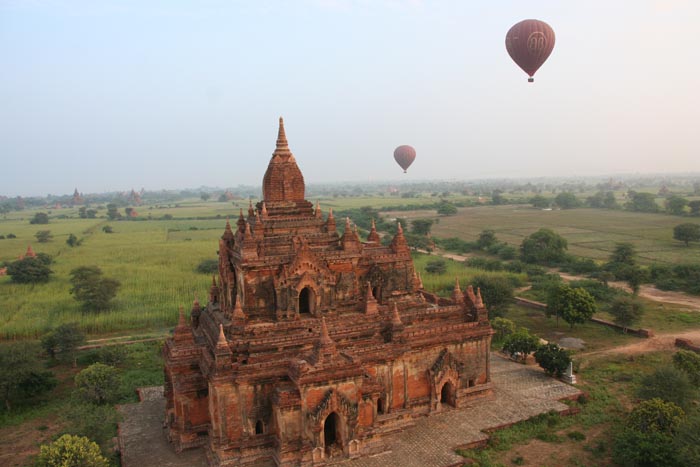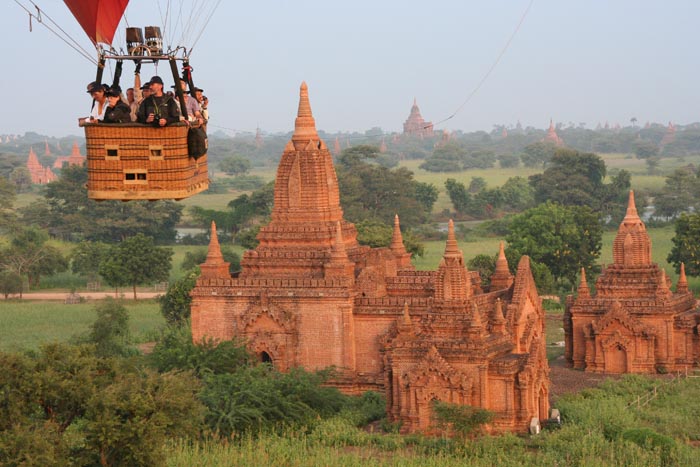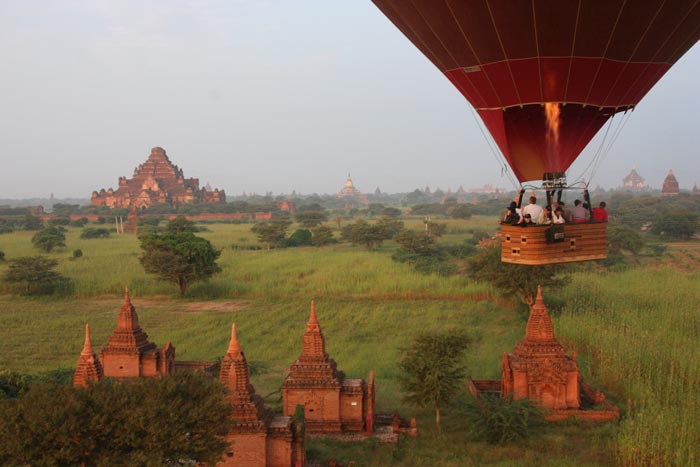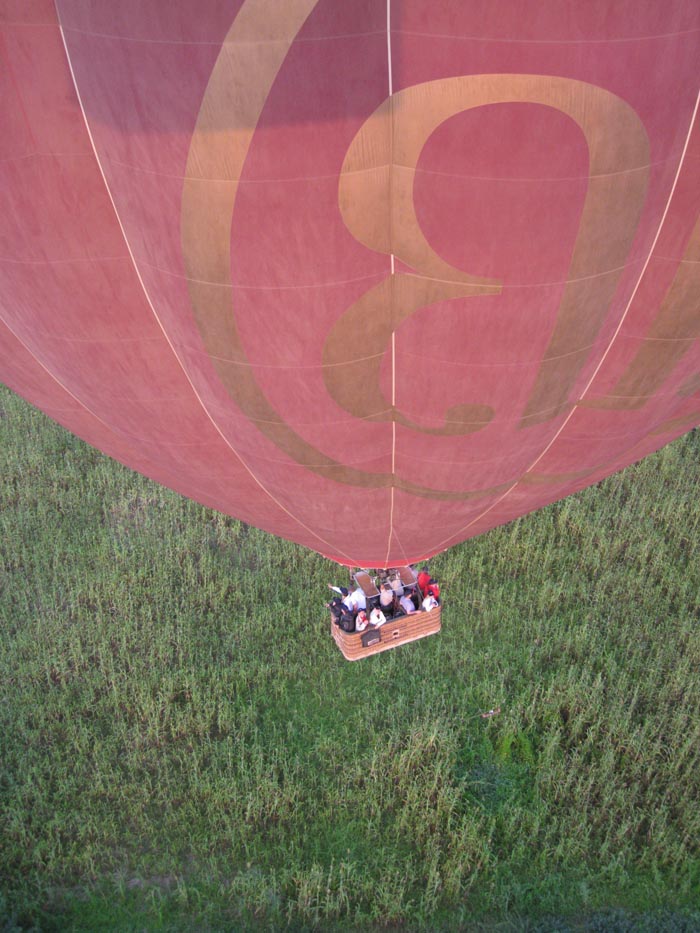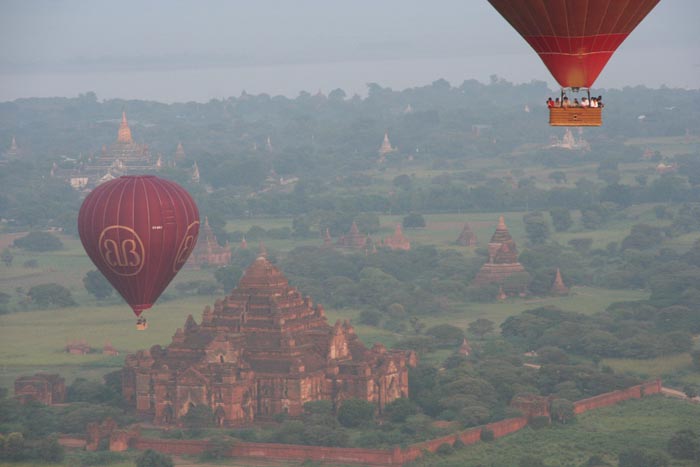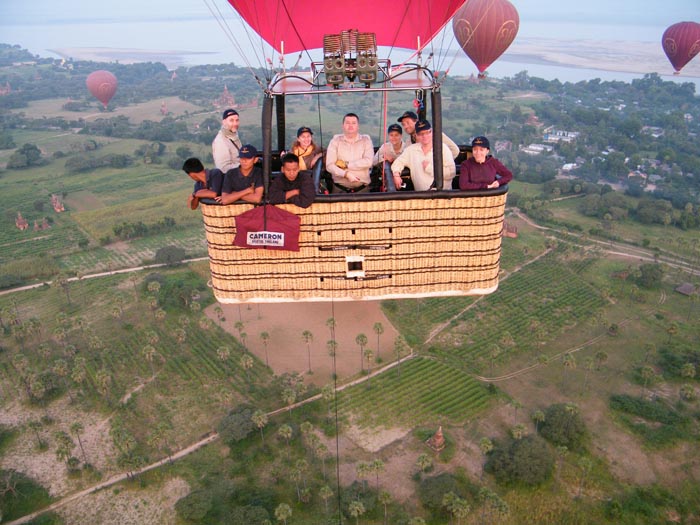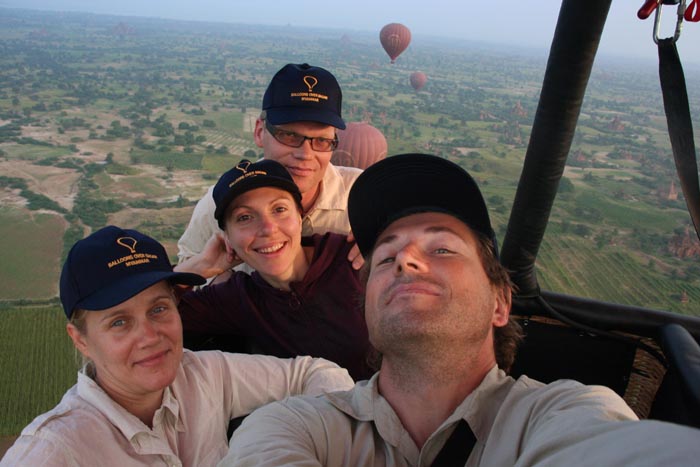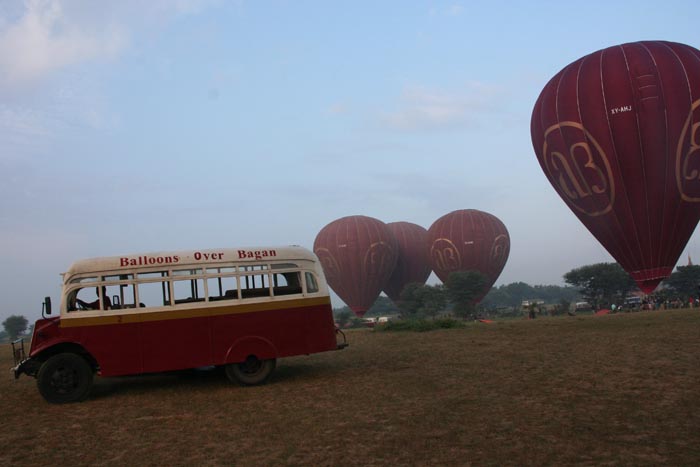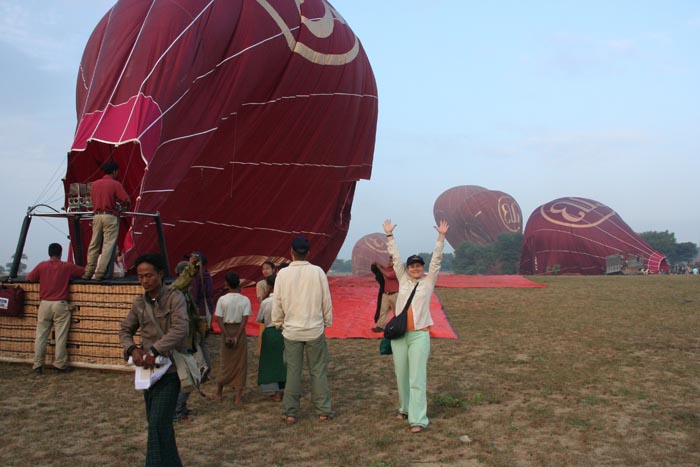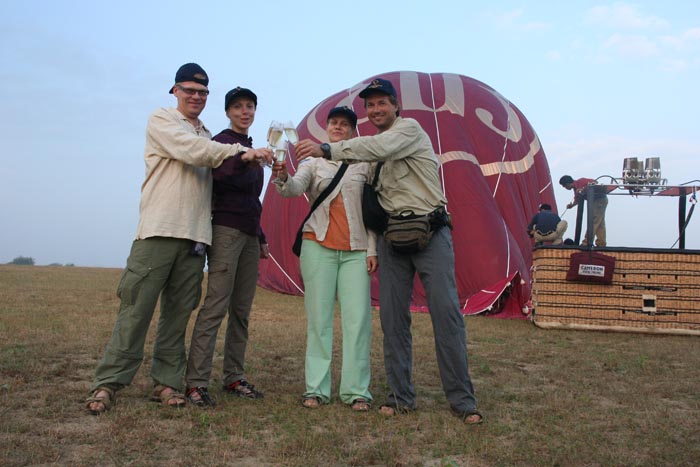 Thus, finding right wind, we managed complete map starting Shwezigon Pagodas on top and finishing near Nyima and Ama at very bottom.