Beginning of April is great for skiing in Lapland (north of Finland) – days become longer and snow is still more than 1 m deep.
Here comes short expedition video to get rough impression:

So, just before Easter together with couple of polar animals we await for our luggage in Rovaniemi airport.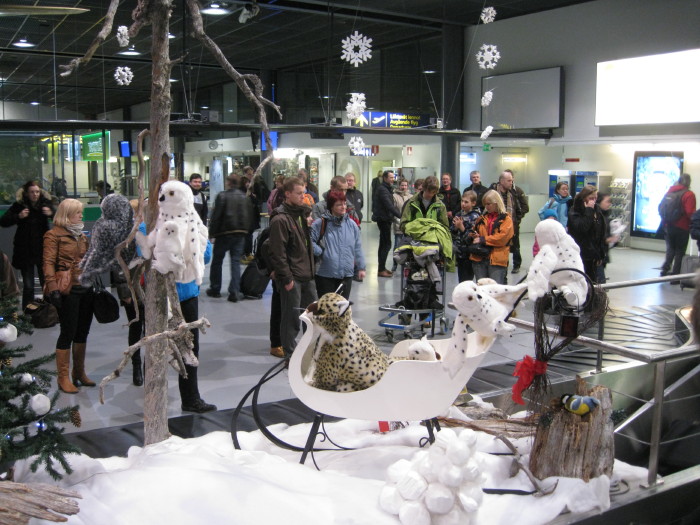 Ski bus brings us till Pyha tundra, still asking too much for this service.
Its over midnight already. Noone of us wants to ski through tundra with all the luggage some 3 km, so we decide to look for any taxi. Luckily one driver appears in local bar and is ready for take off. You are 8 persons – no problem:)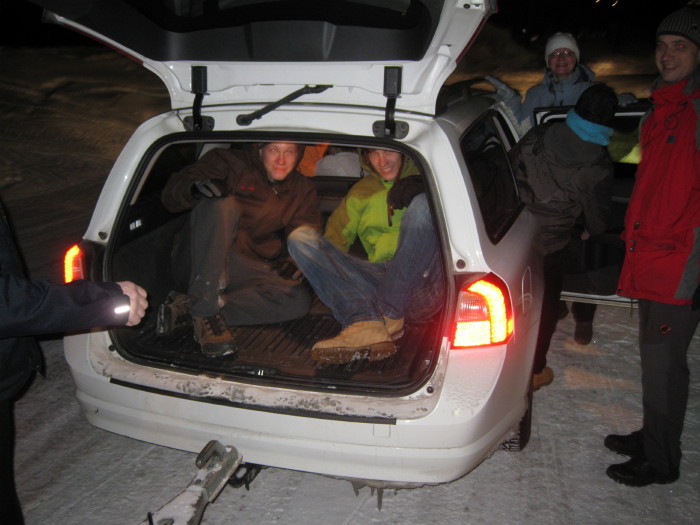 Interesting names they have. Like foodies.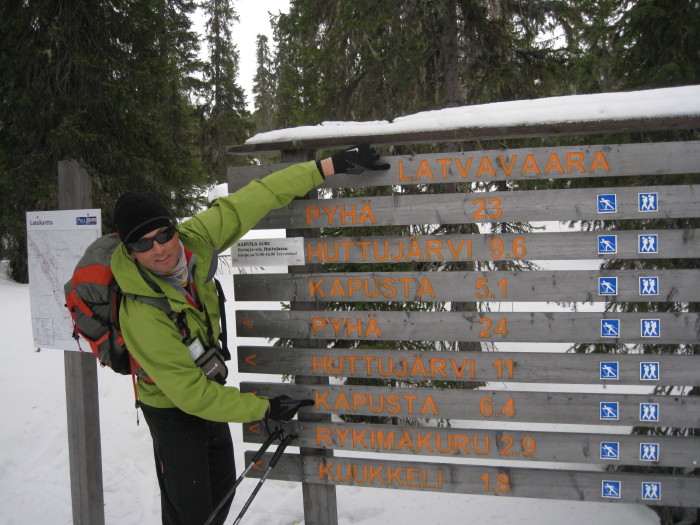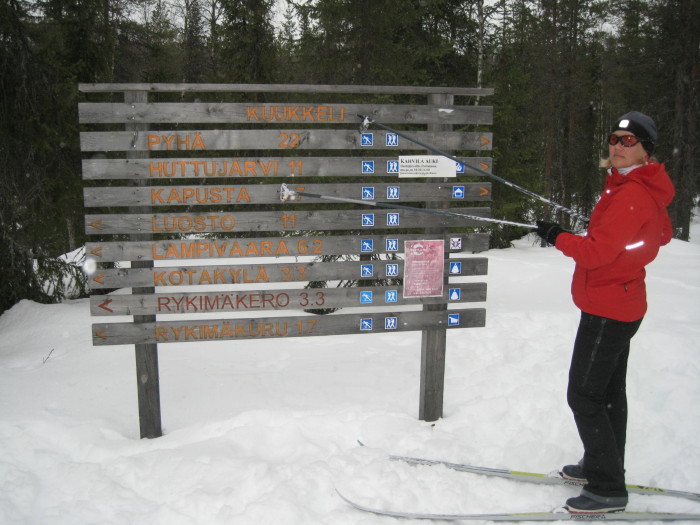 Here is our 5 day ski expedition route. Mainly we used red and black tracks, preferably dotted, some of them even not shown on this official map:)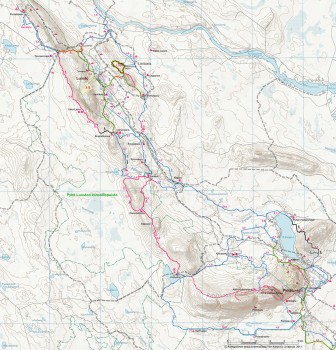 Its time to go!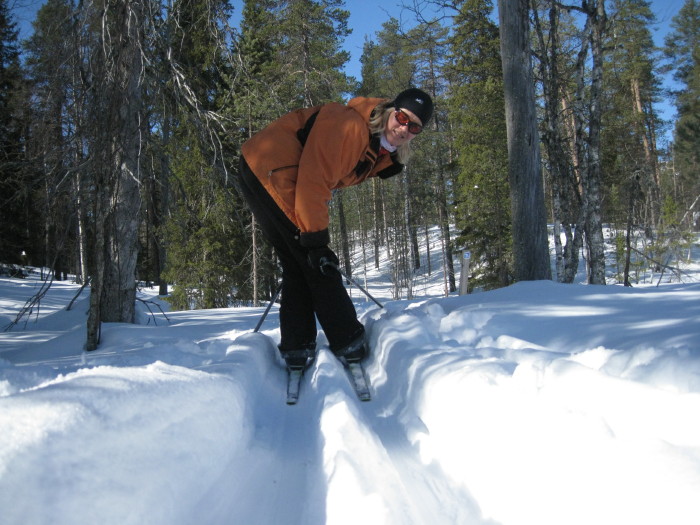 First day we managed deepest ravine of Finland – Bear ravine. Those guys come here for drinking water.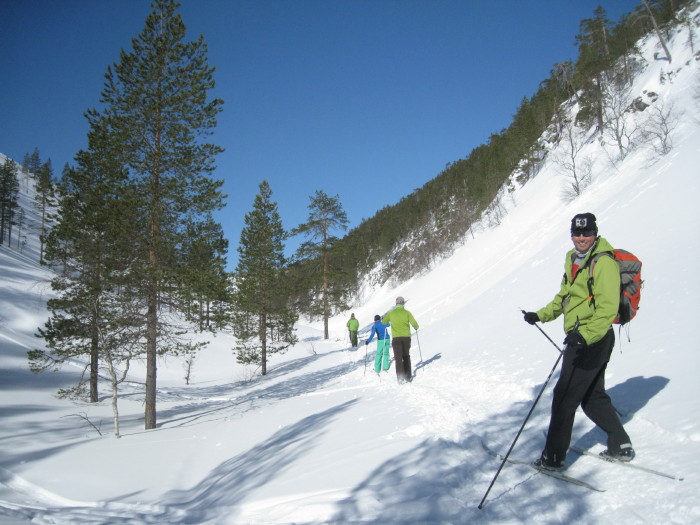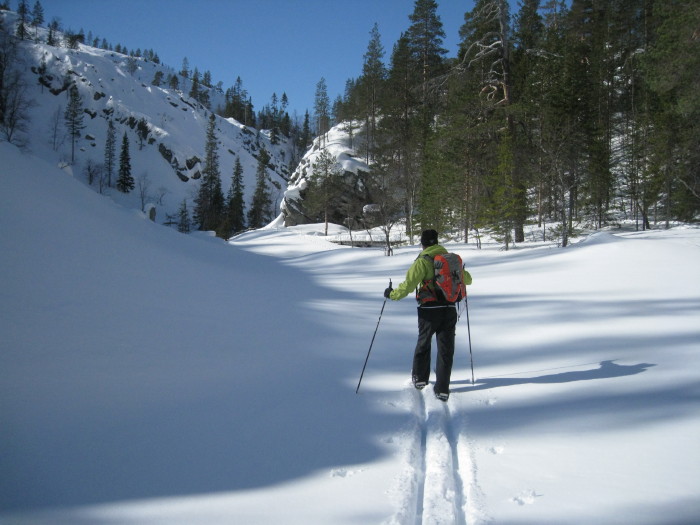 Ravine ends up with mountain pass, requiring steep climb.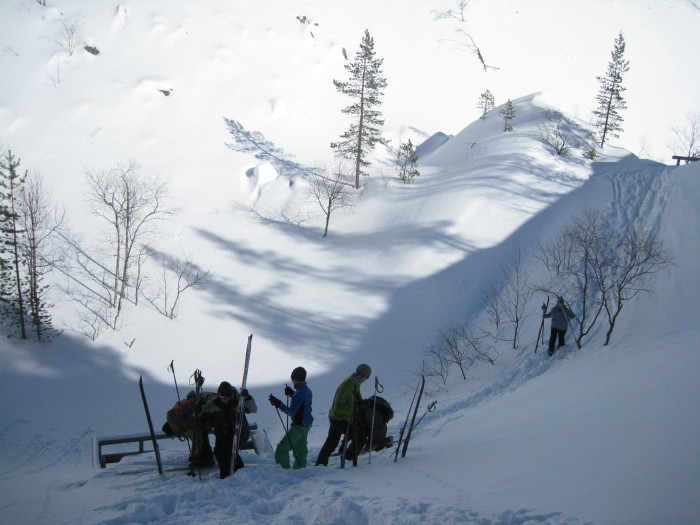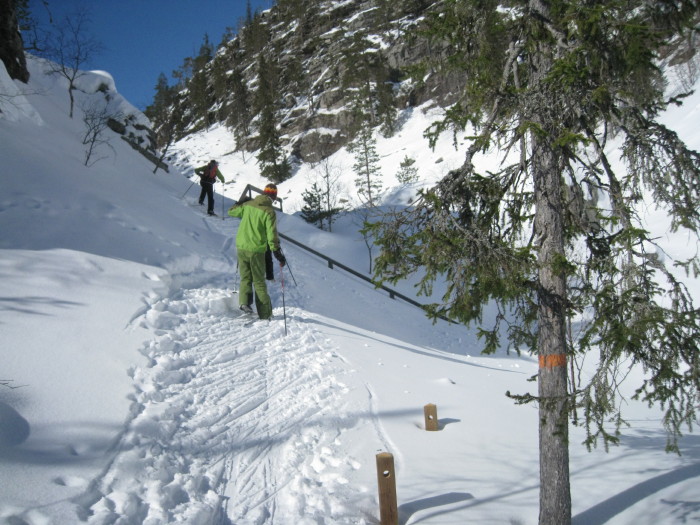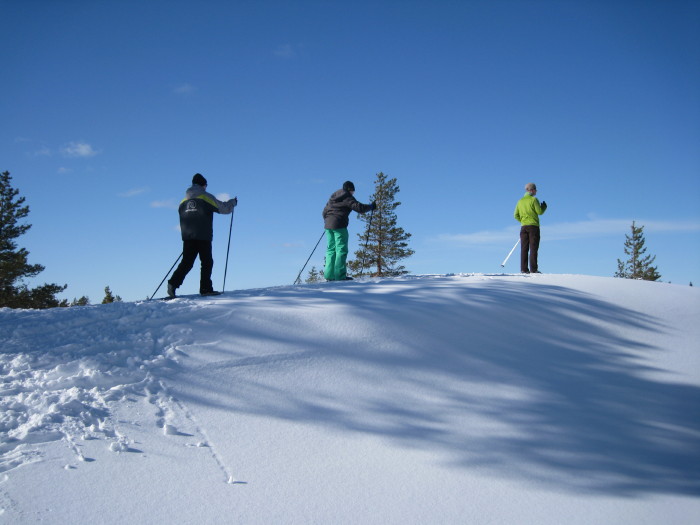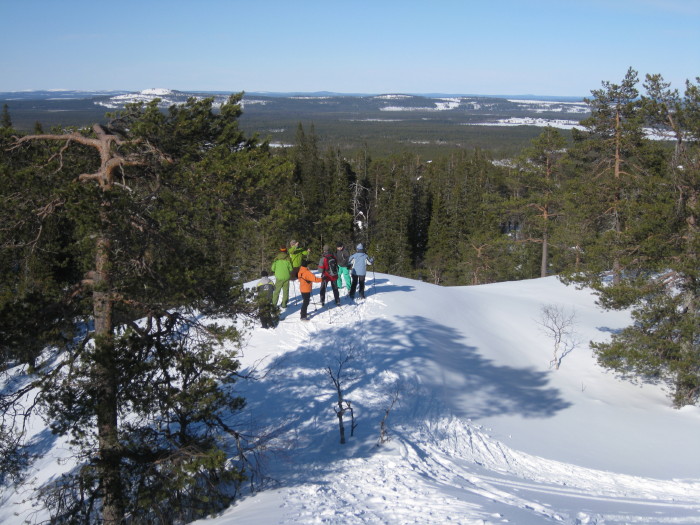 For lunch we reached first halt- open kota.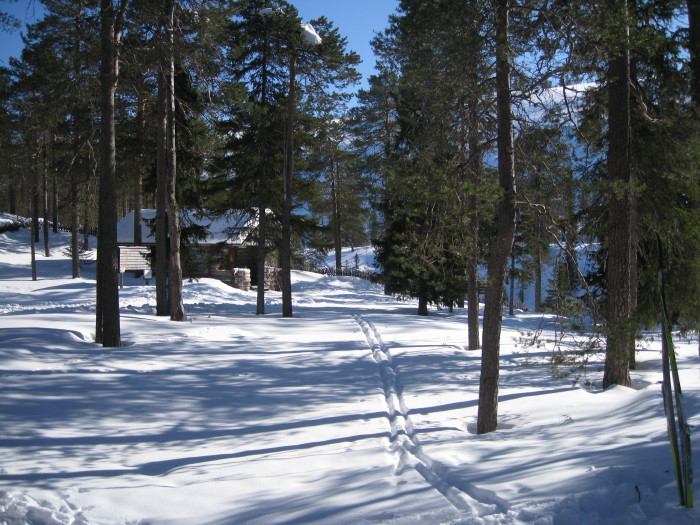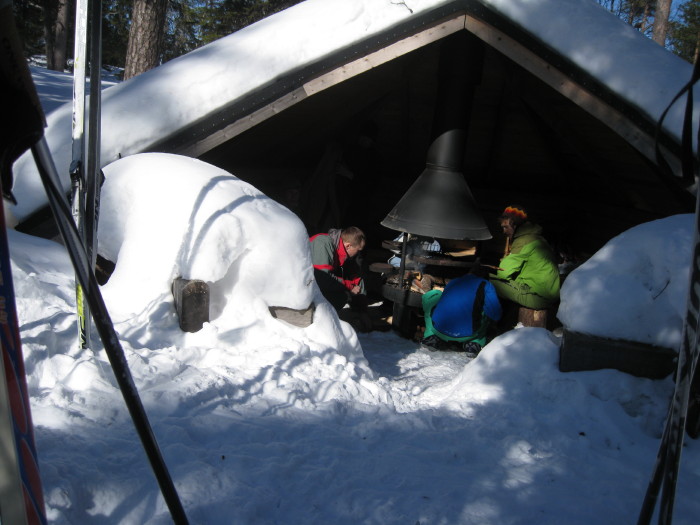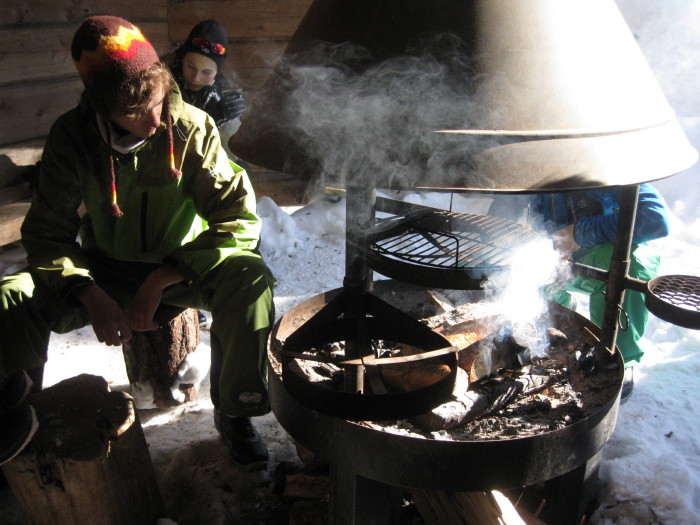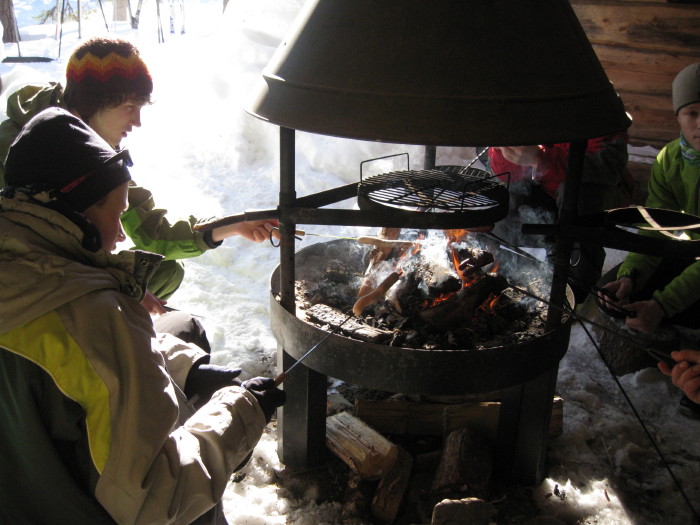 Finnish metal – even birds here represent it.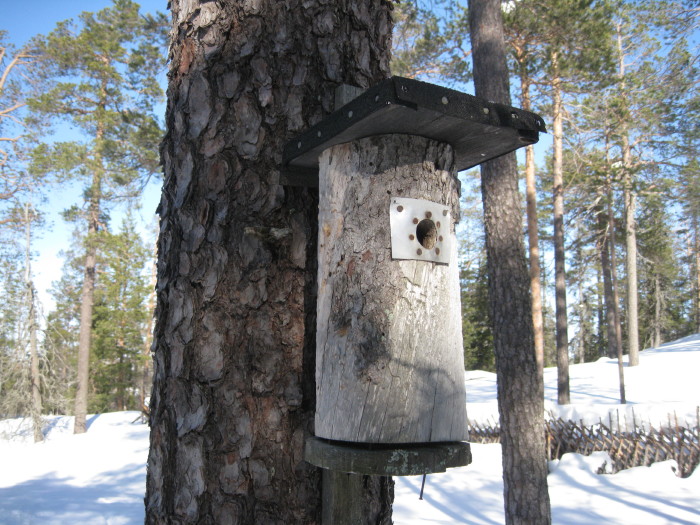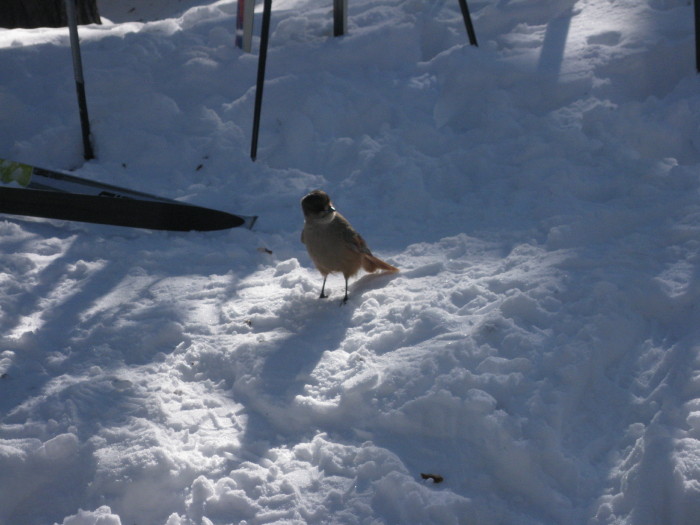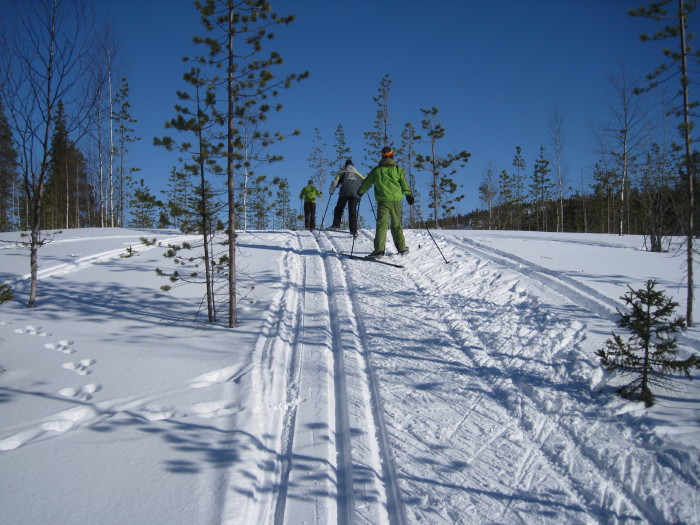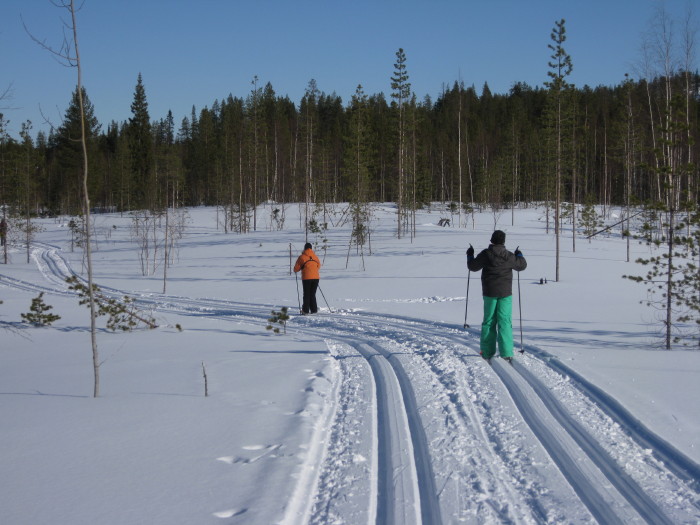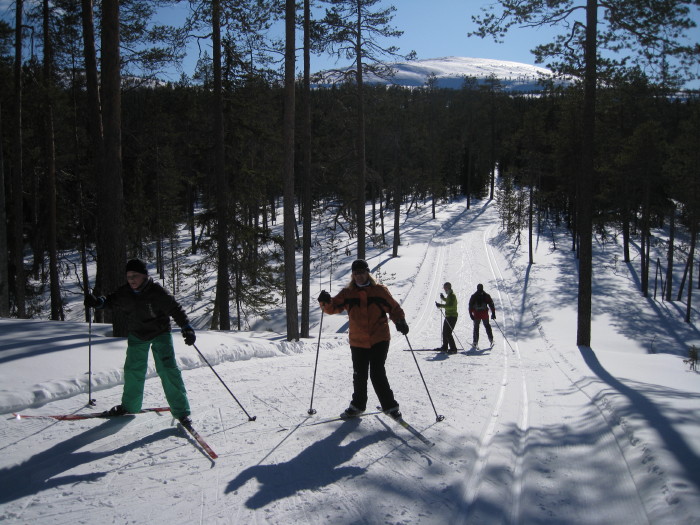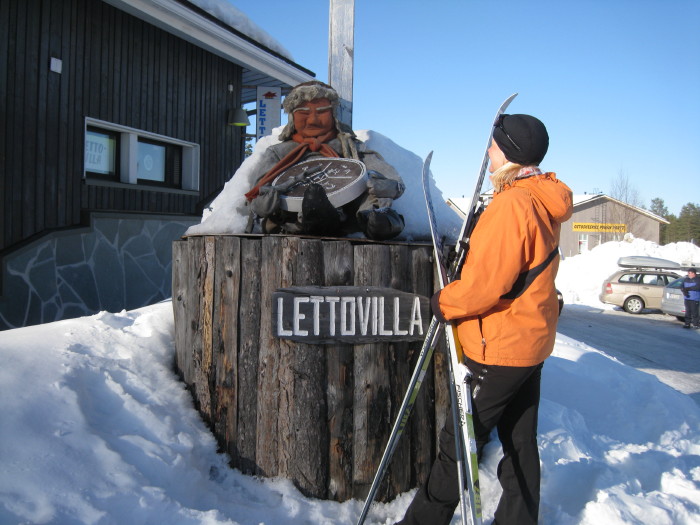 Shopping! After visiting local village shop now we have provision for rest of expedition days.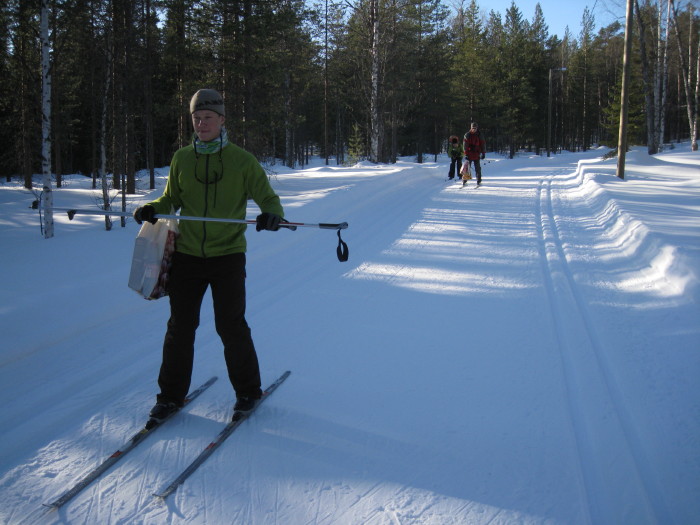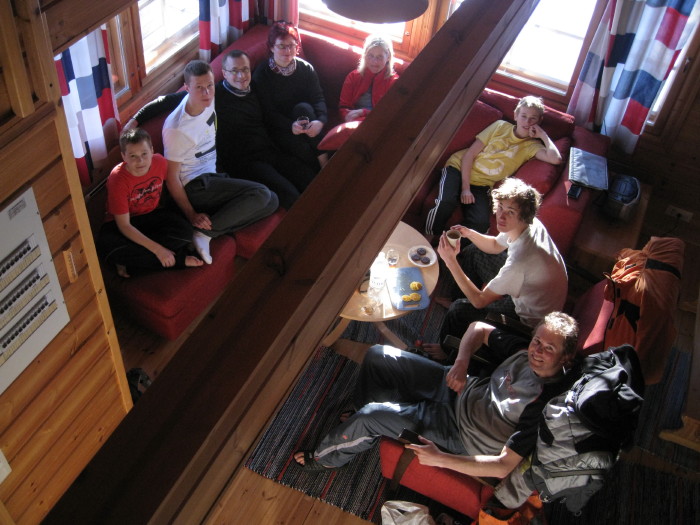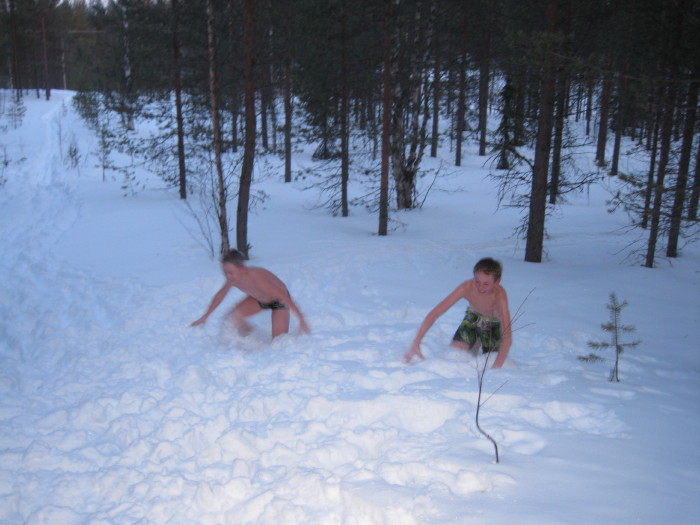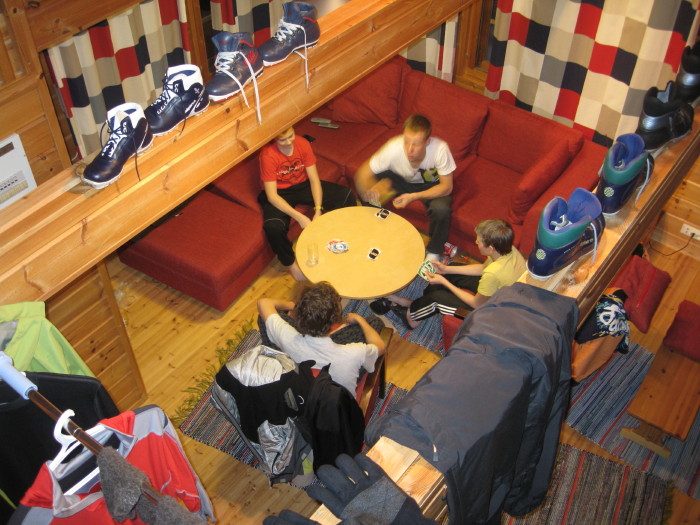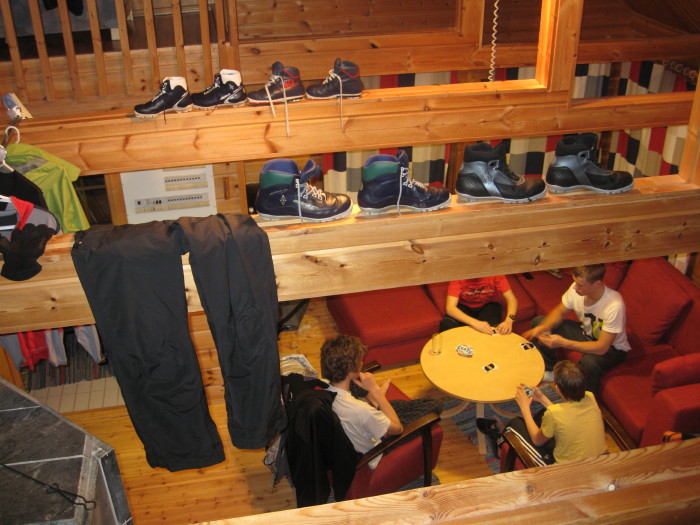 Second day. Around Pyhajarvi lake passing no-name mountain.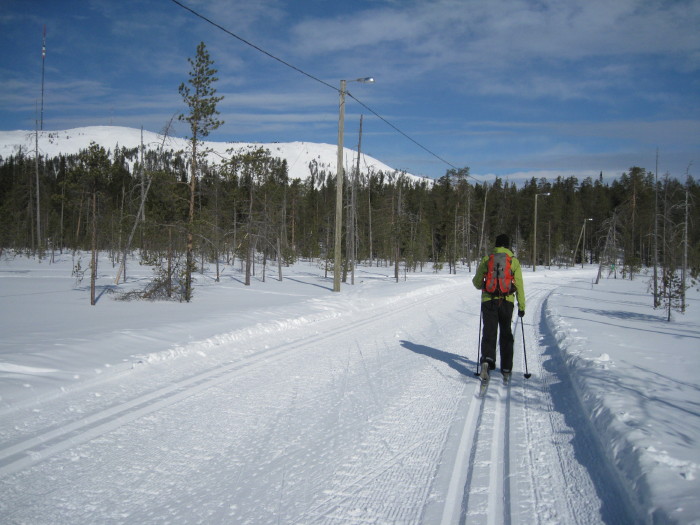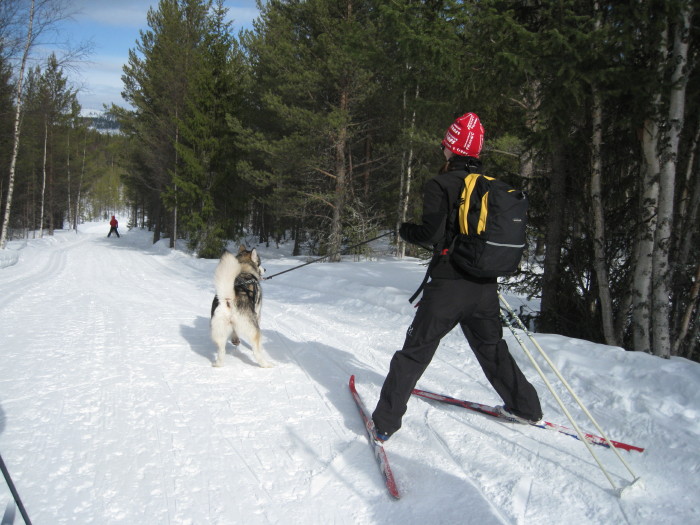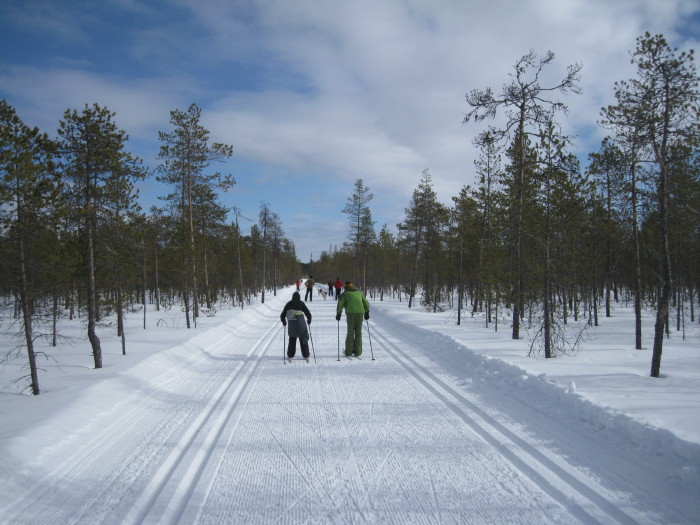 Black dotted track means steep and wild slopes.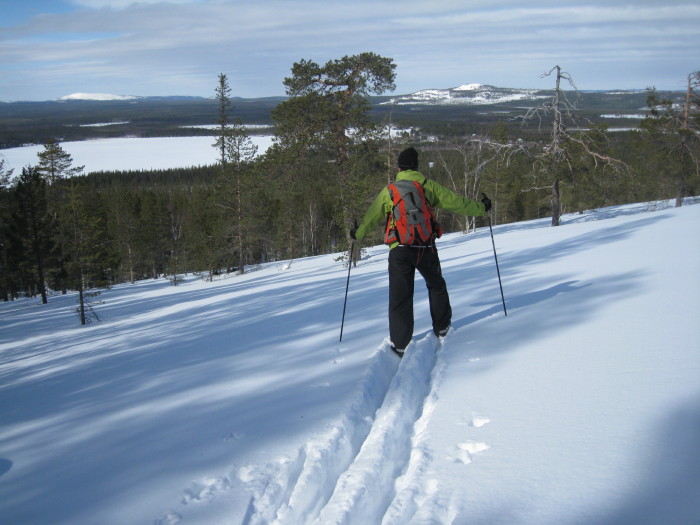 Black kota awaits us on top of the mountain – with fire place inside and hole for smoke right in roof.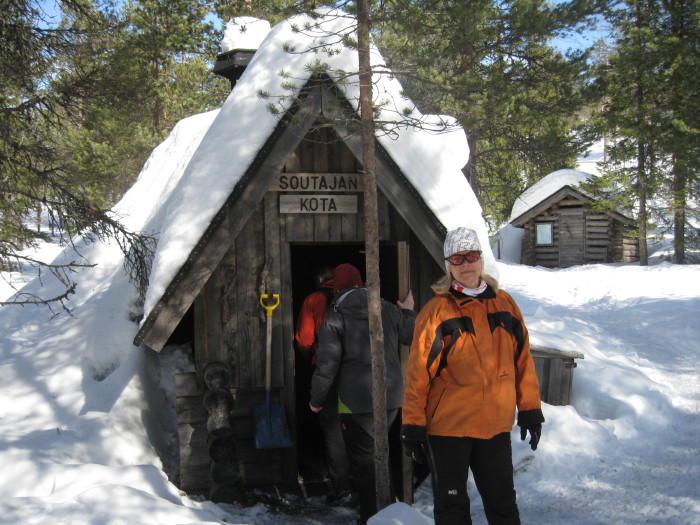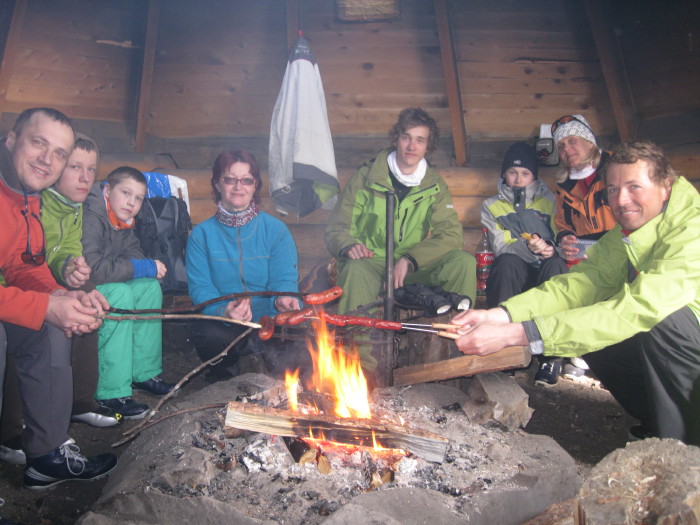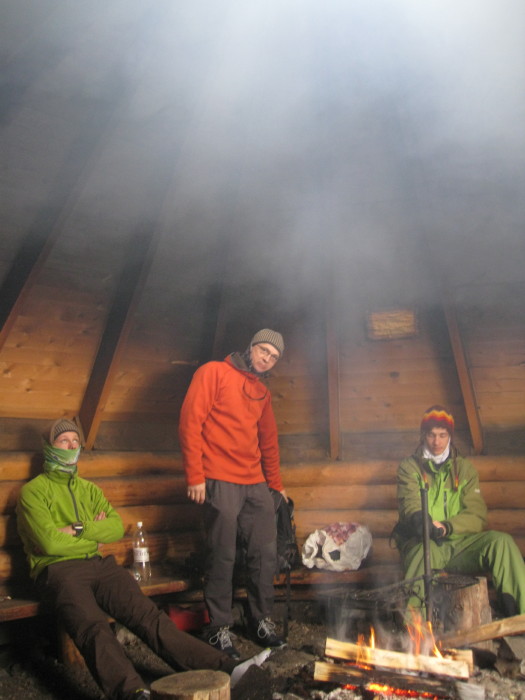 Impressed by today's kota we decide to build our own – from show bricks.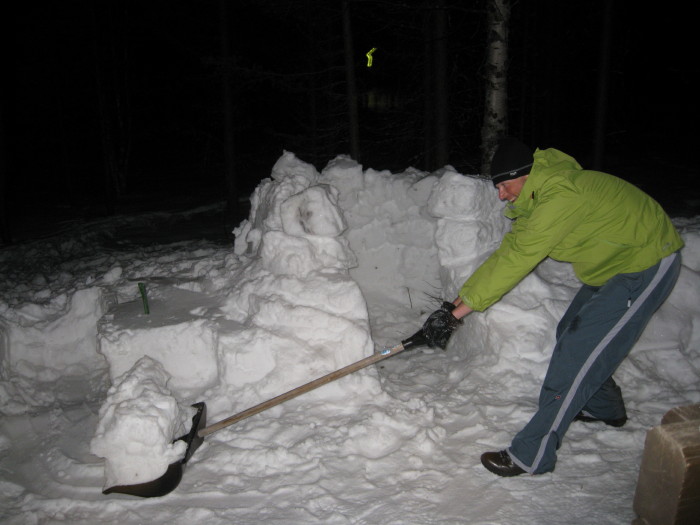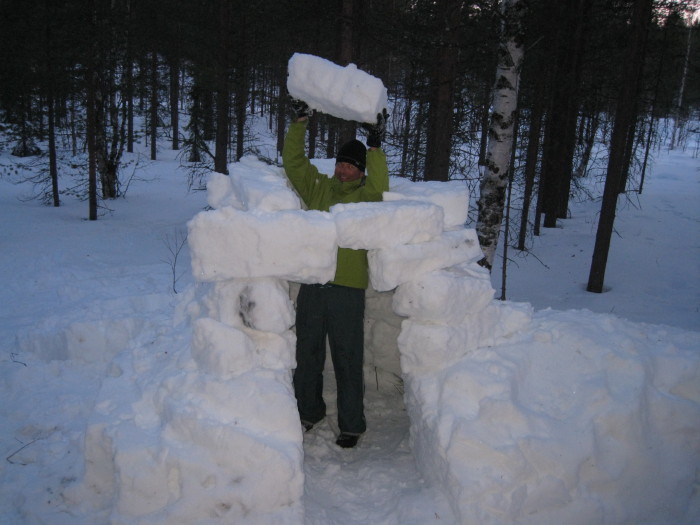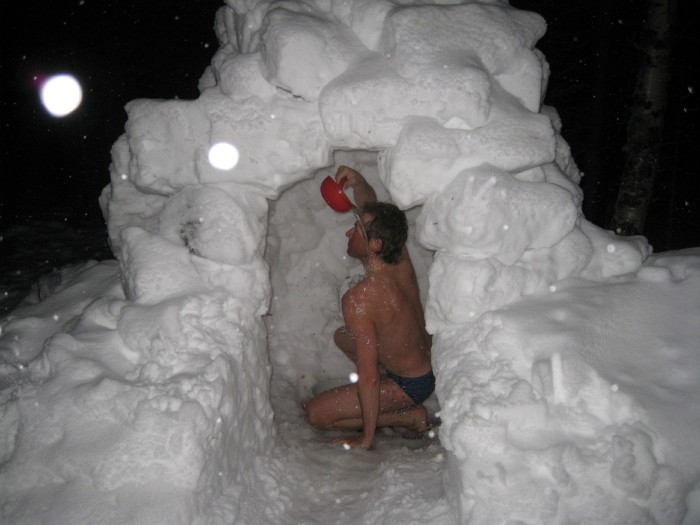 Easter. Eggs show their skiing skills by specially designed slope.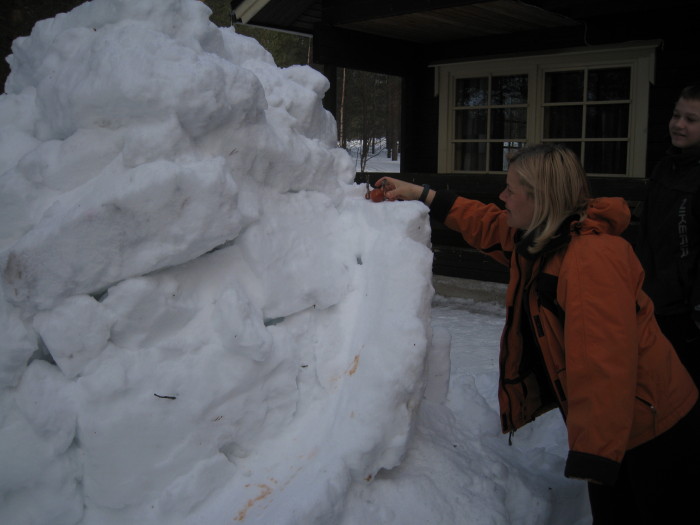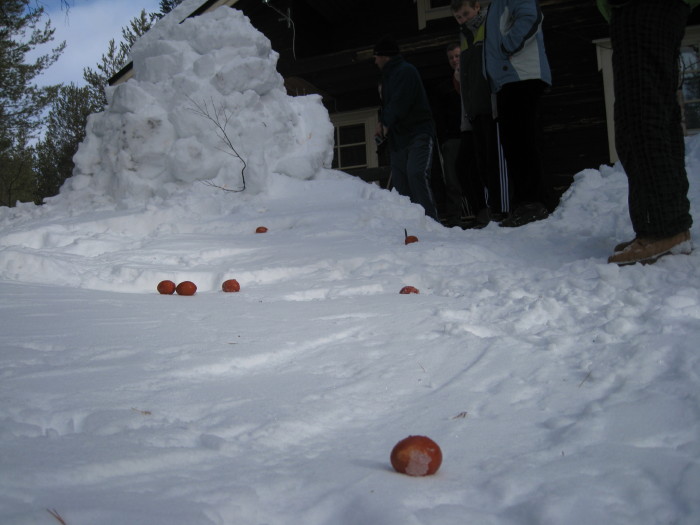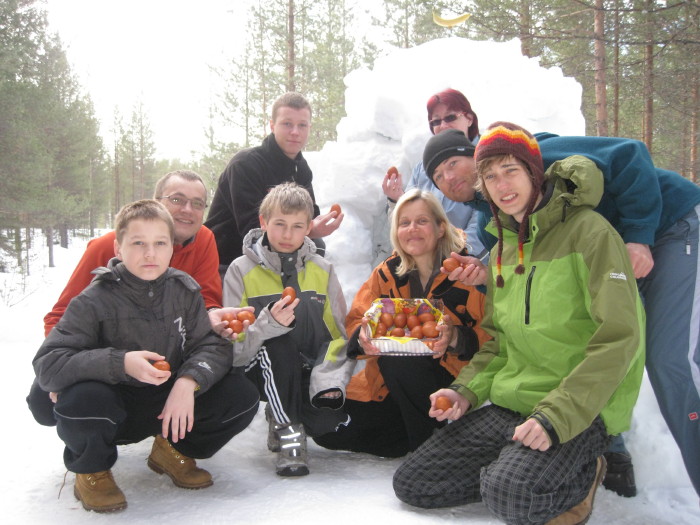 Its time for our 50 km Luosto circle traversing highest peaks of this area.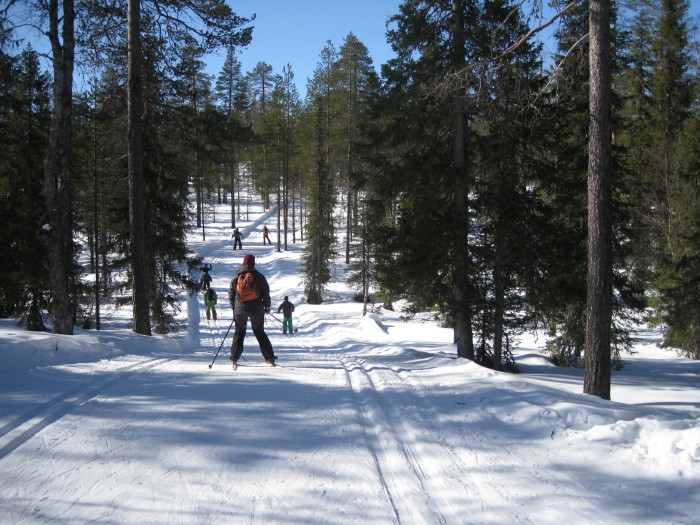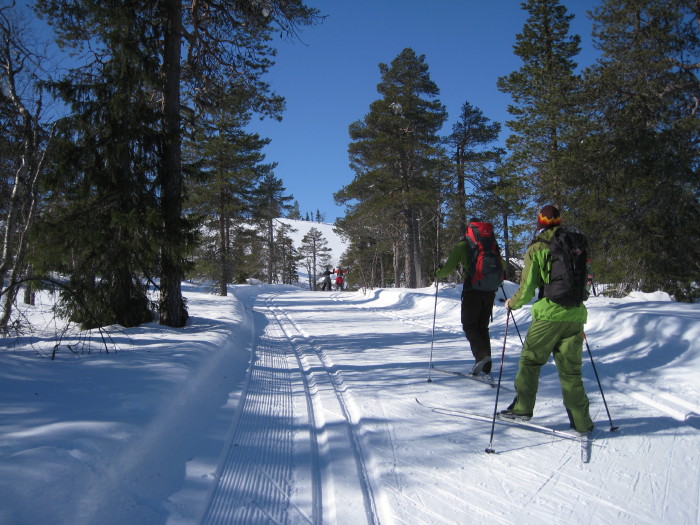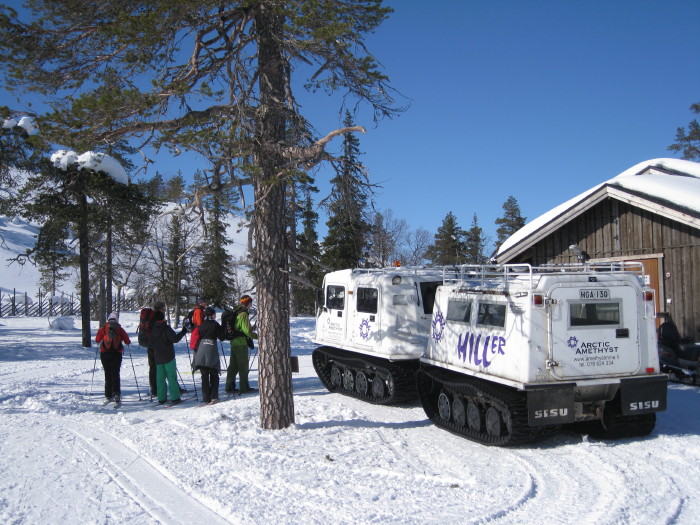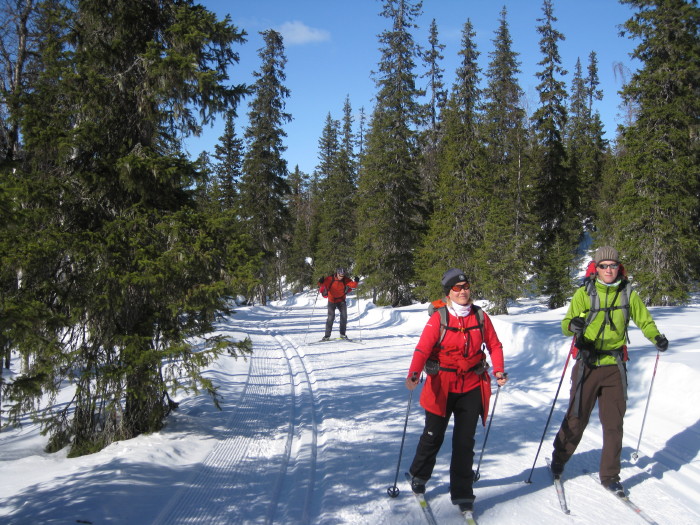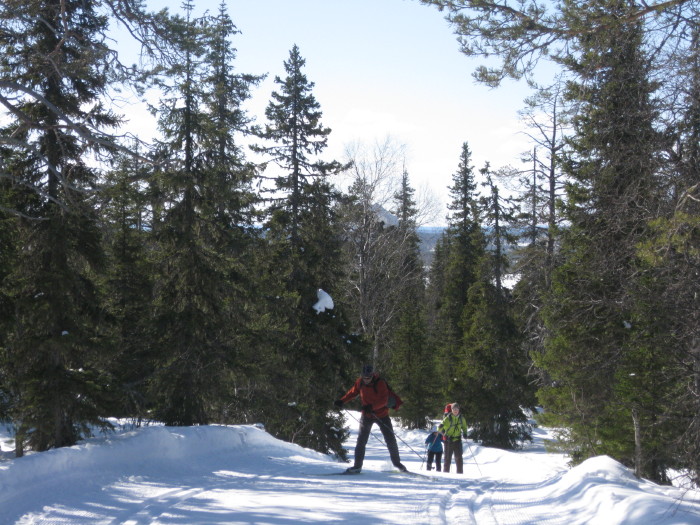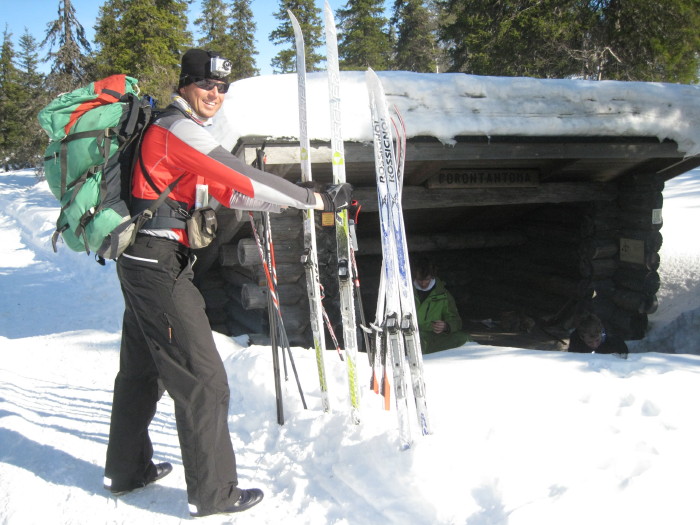 Here you can see how deep in reality is snow. Fireplace has sunk far below the track.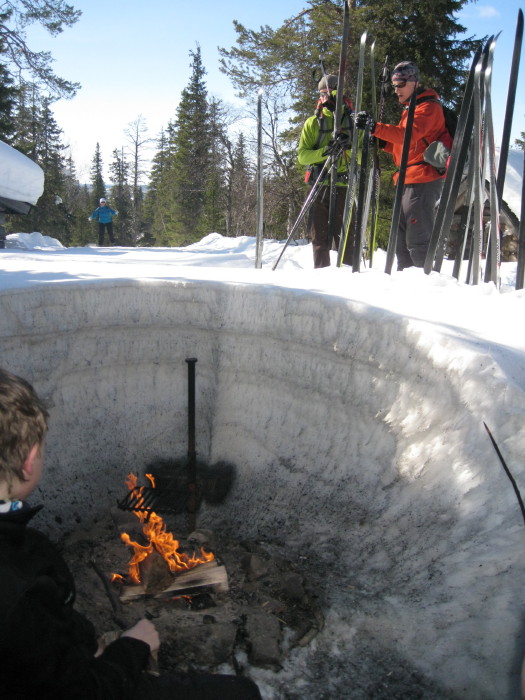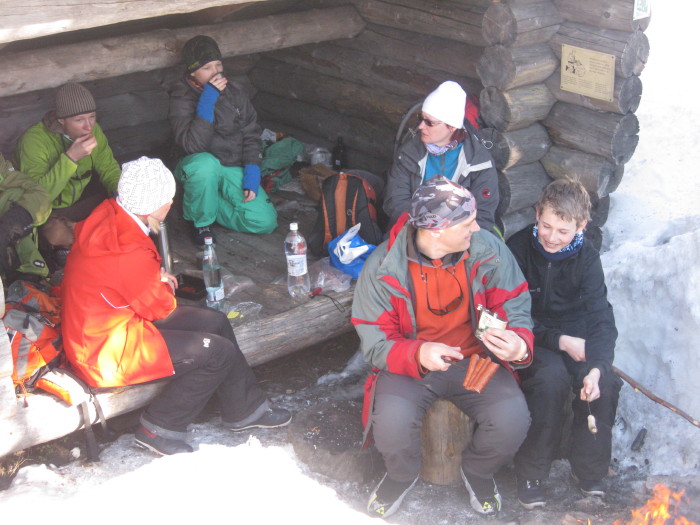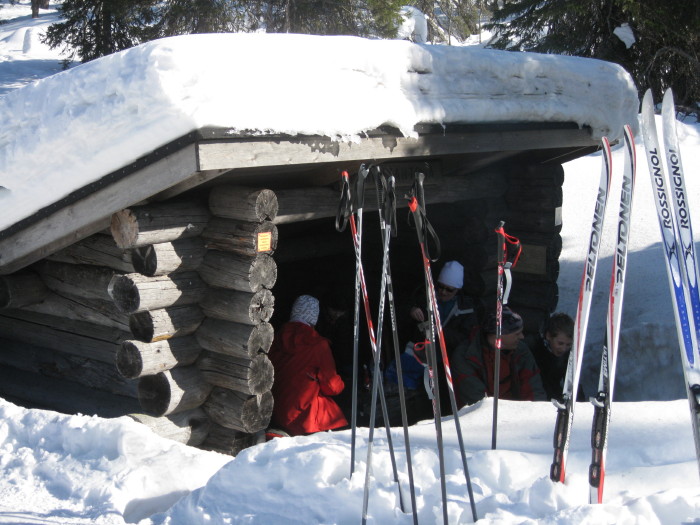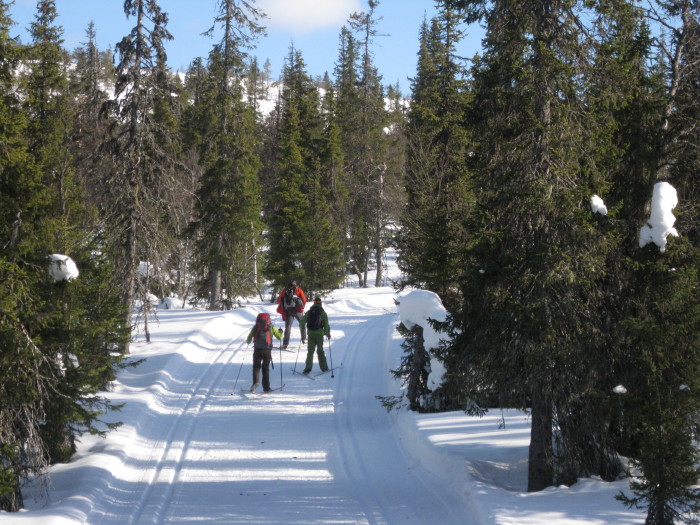 What a bad habit have those forest animals – they always look for toilet out of deep snow …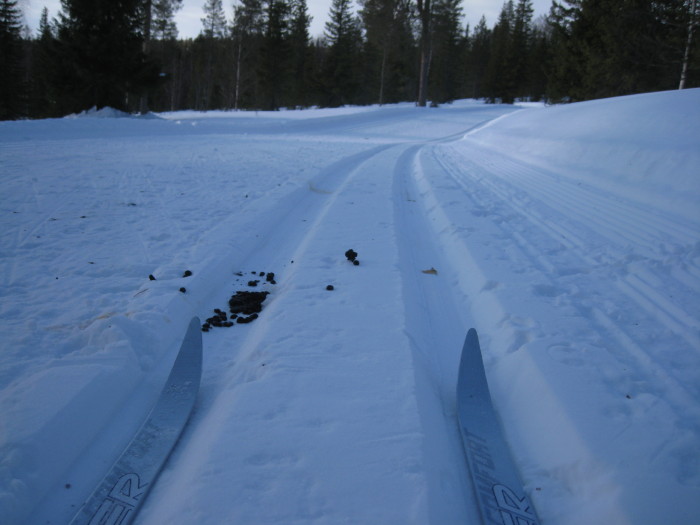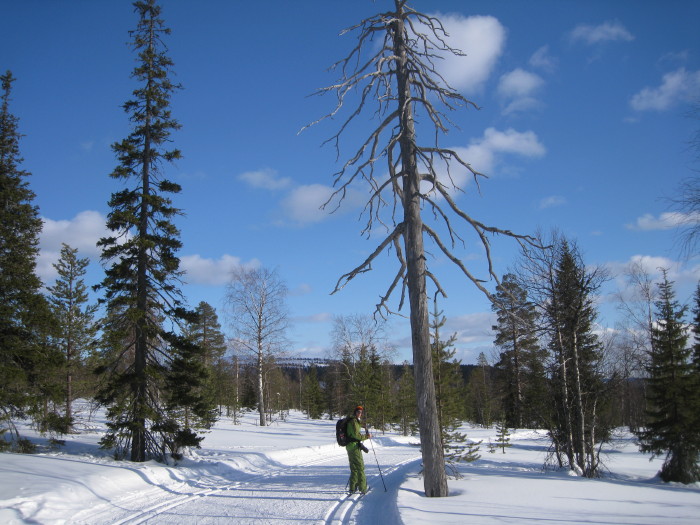 Late afternoon we start looking for empty halt. This one with Jotula oven seems quite ok. Just in middle of forest.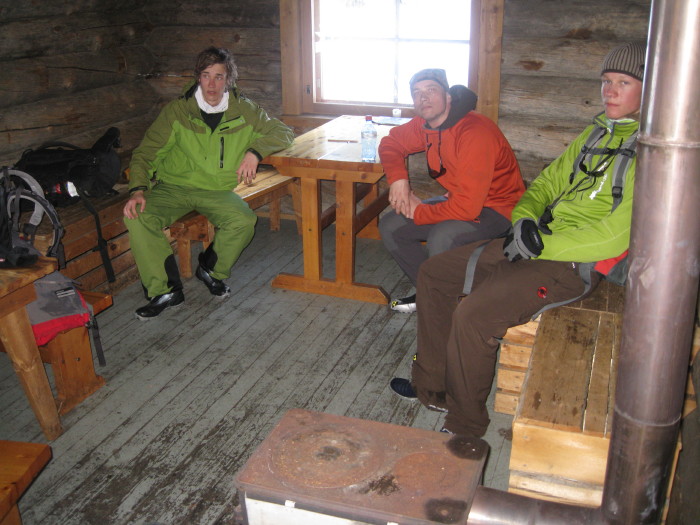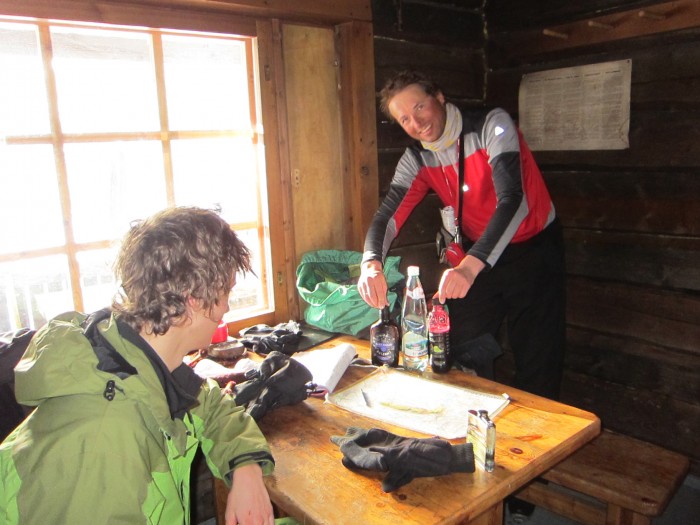 And water here is not a problem at all.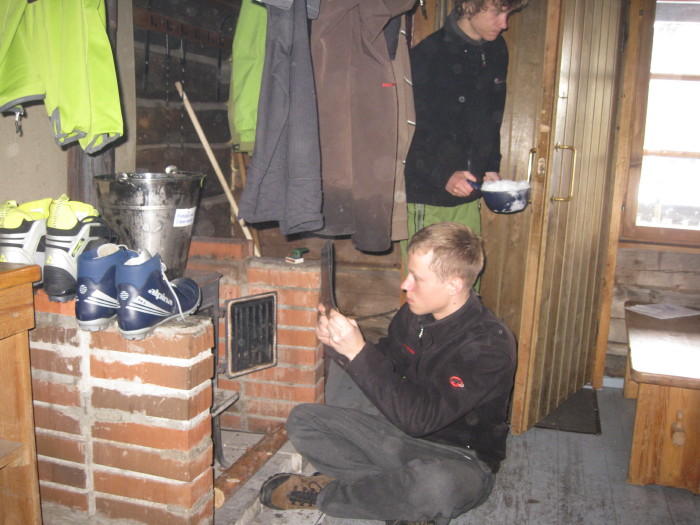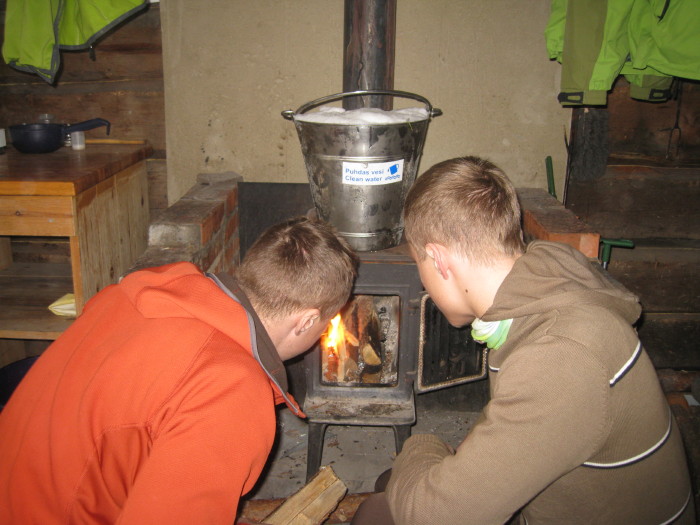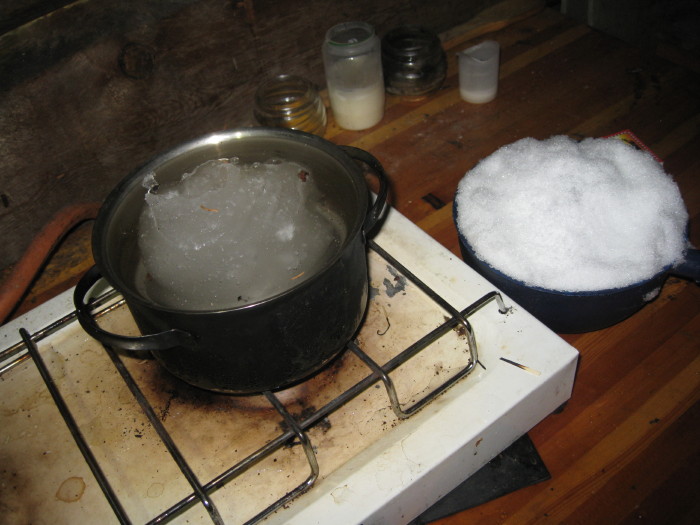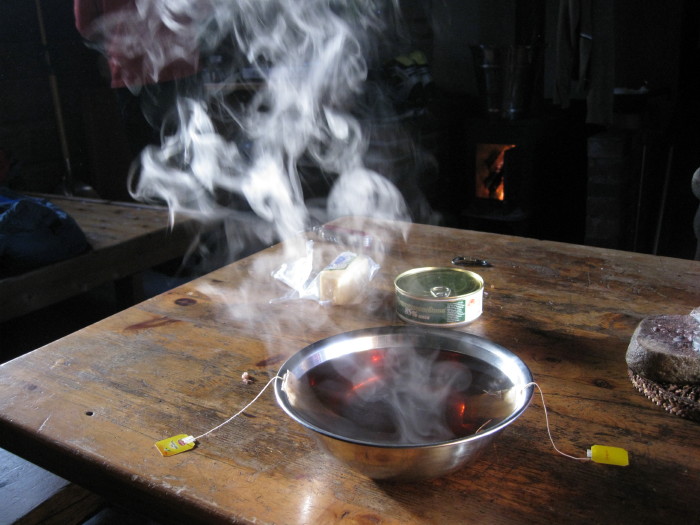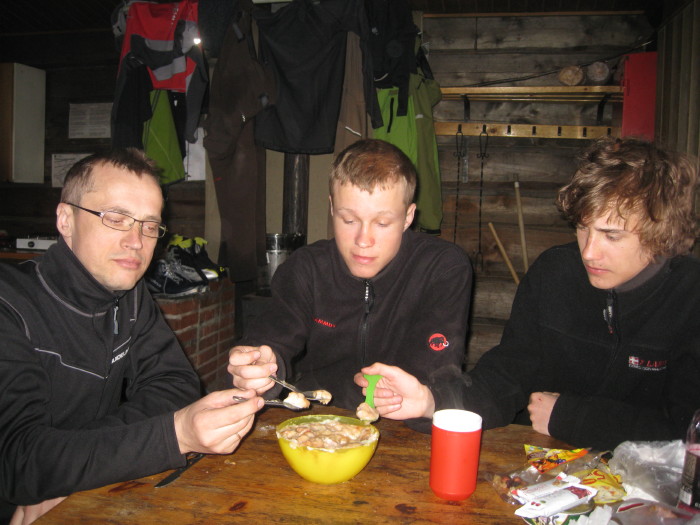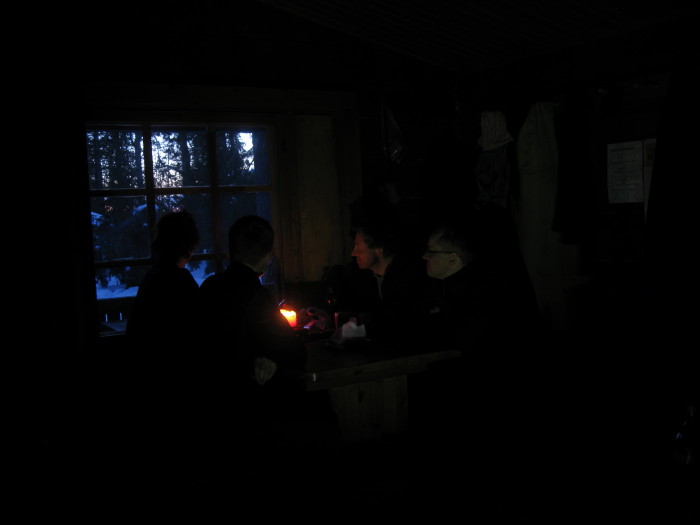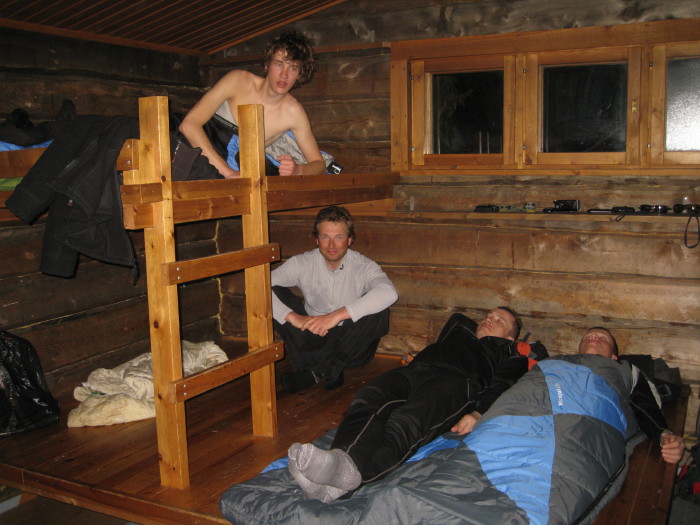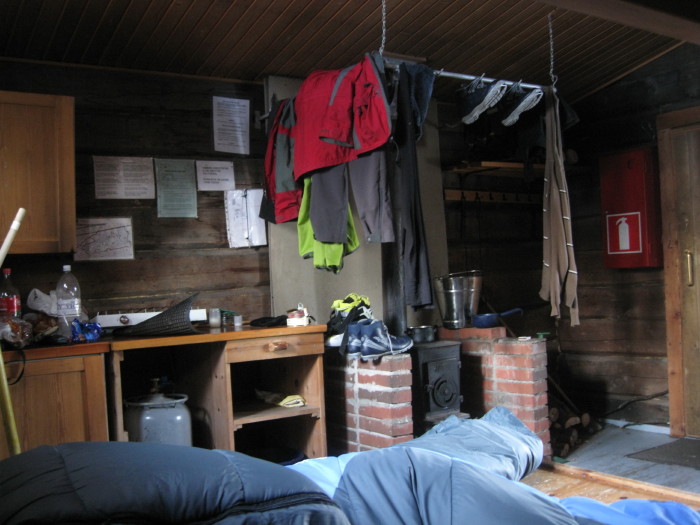 Next day we ski by high tundra. We see reindeer passing our track just before us.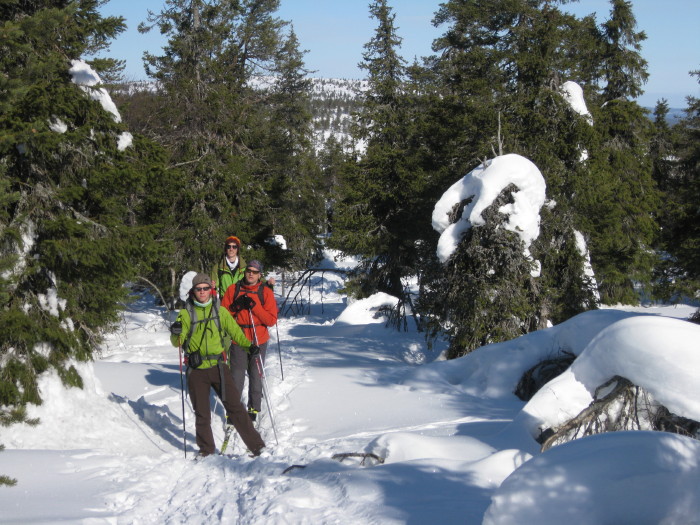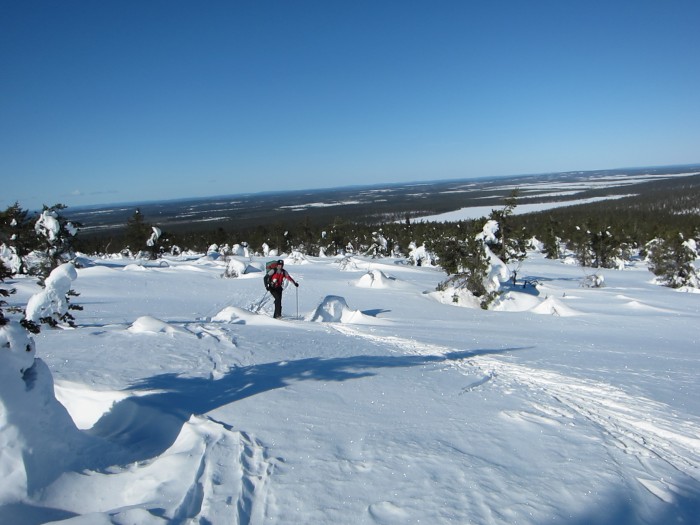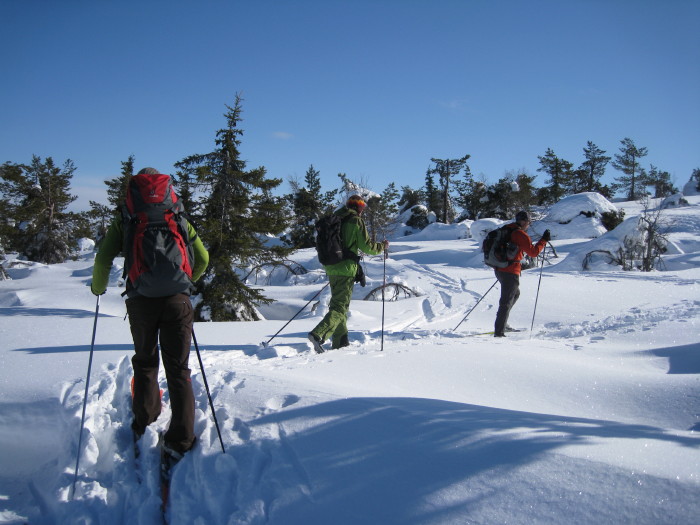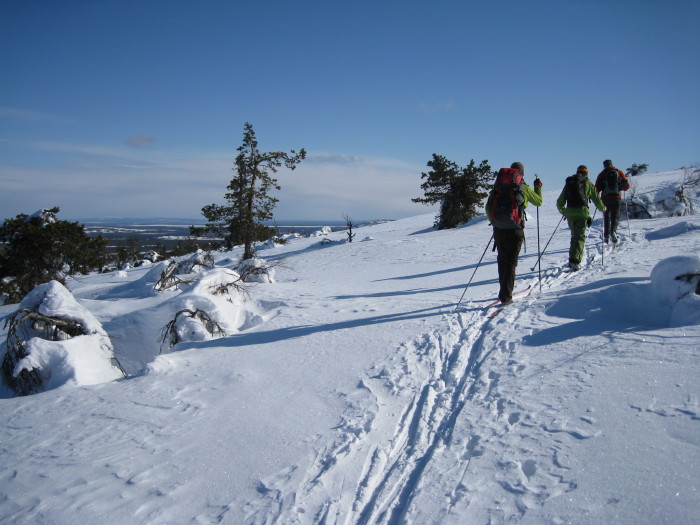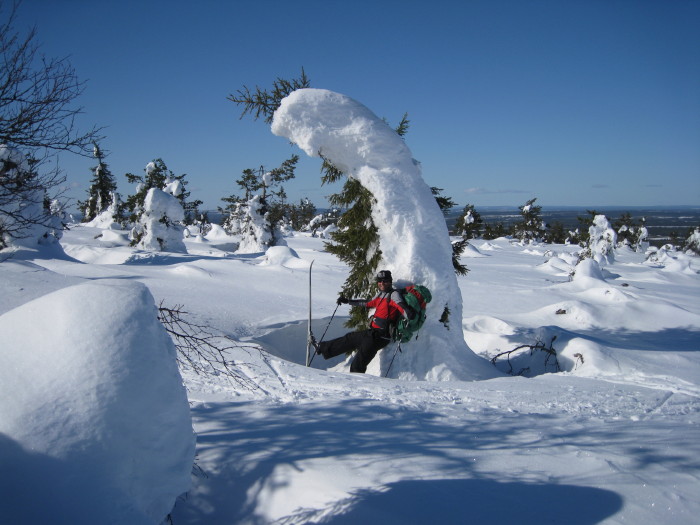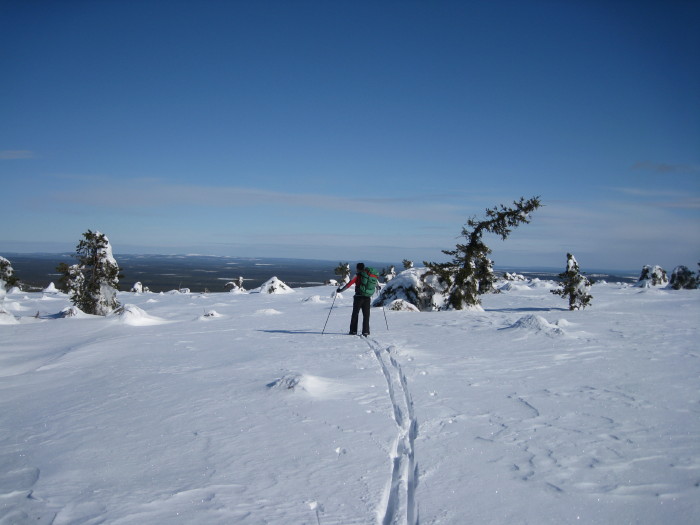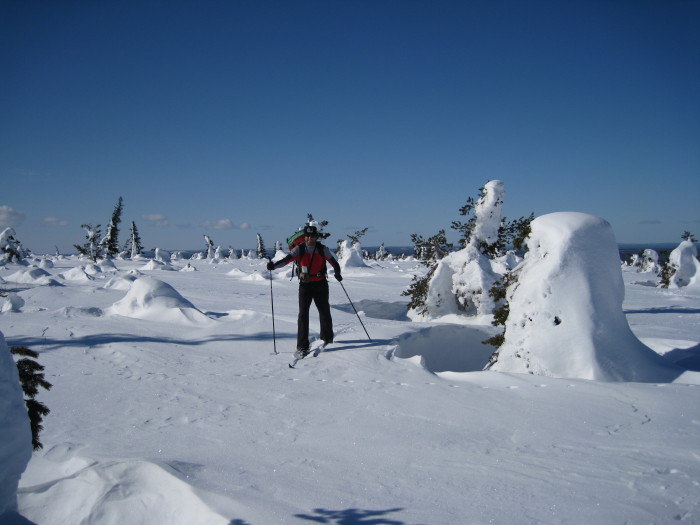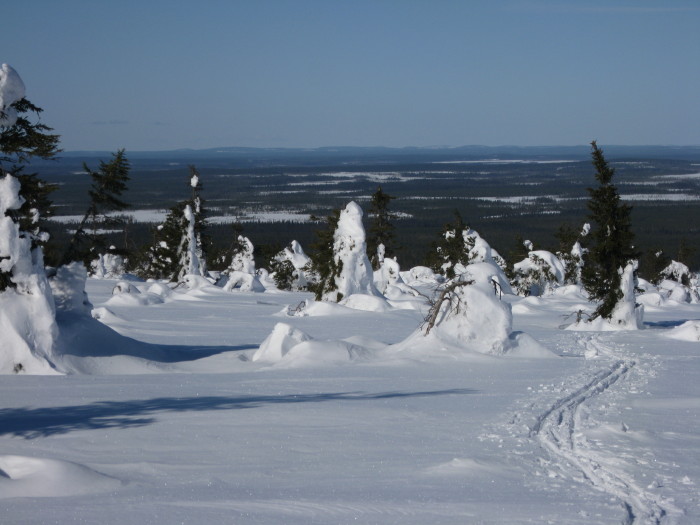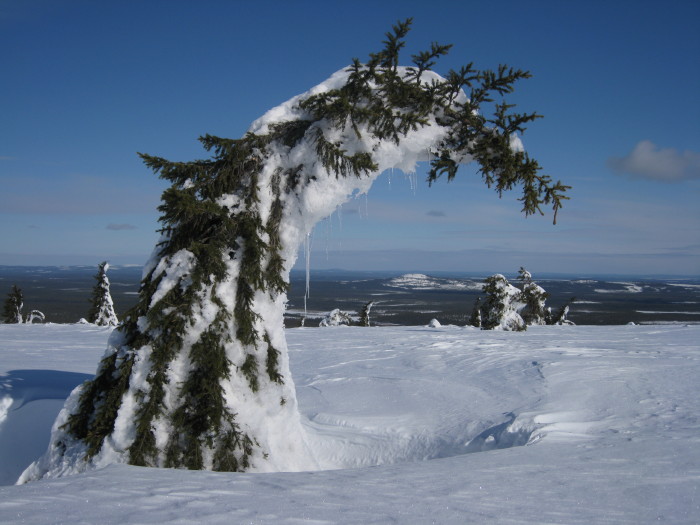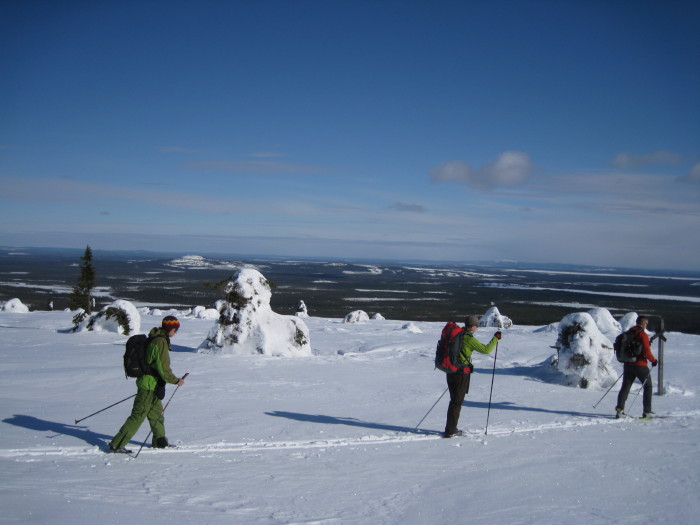 First peak.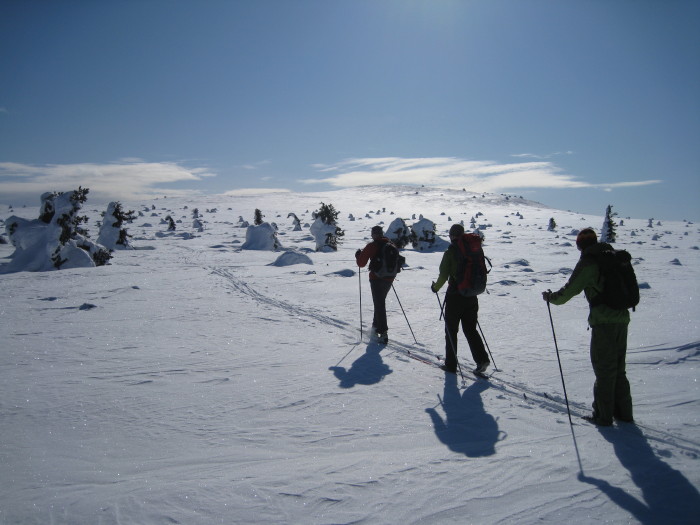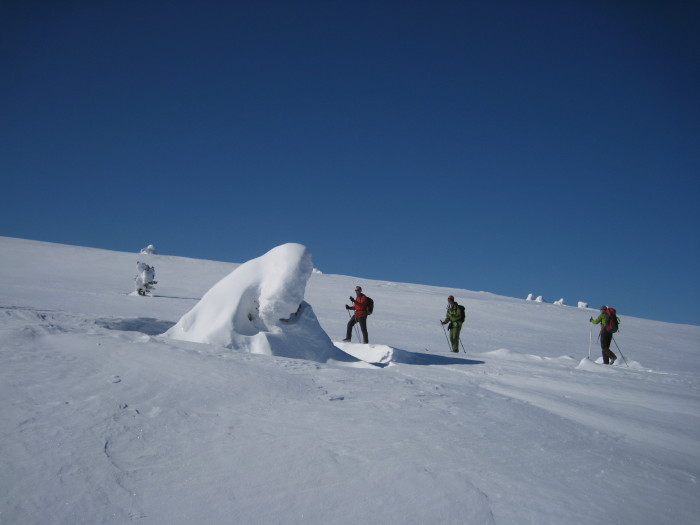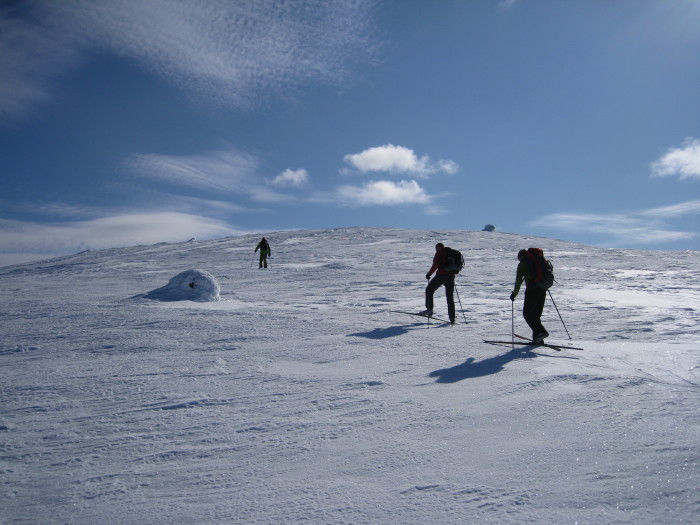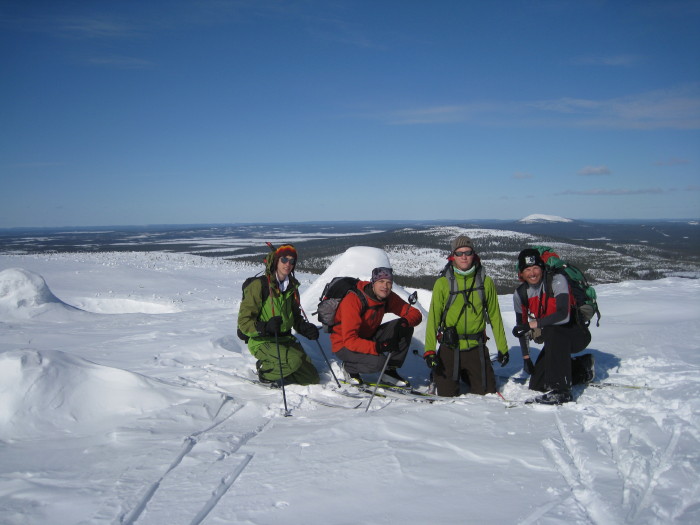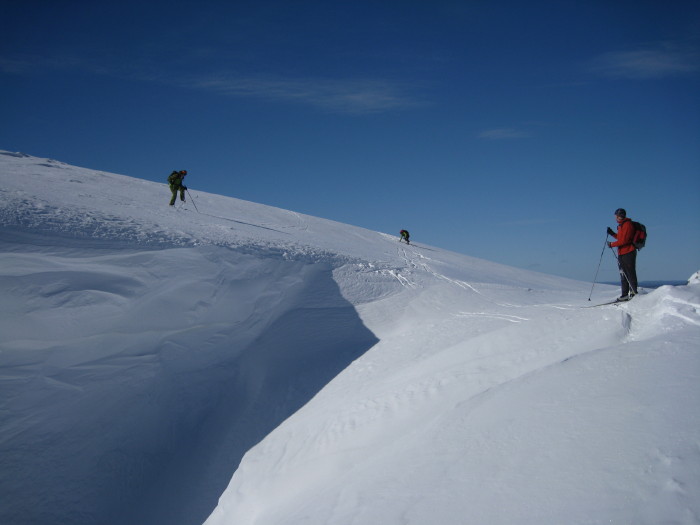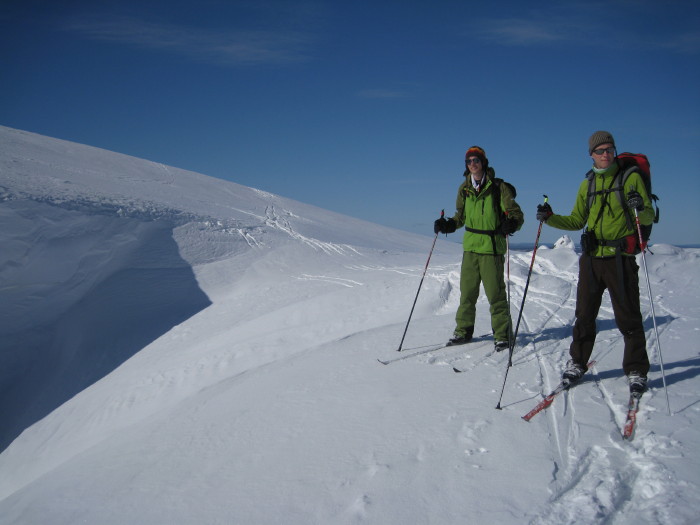 We decide to go shorter way. Probably not the best decision here.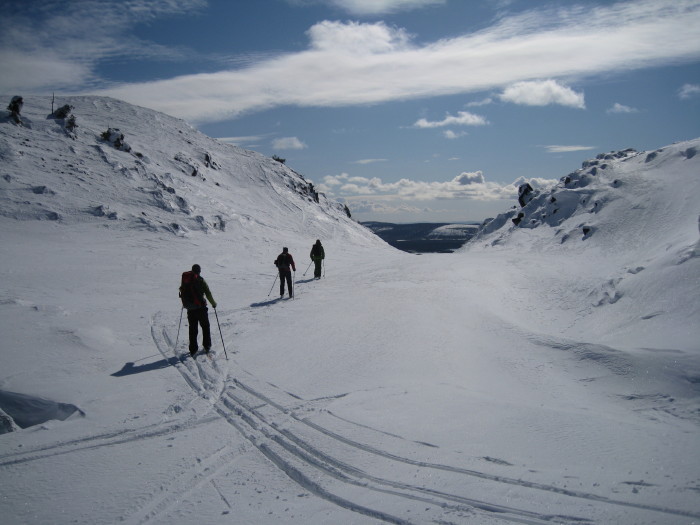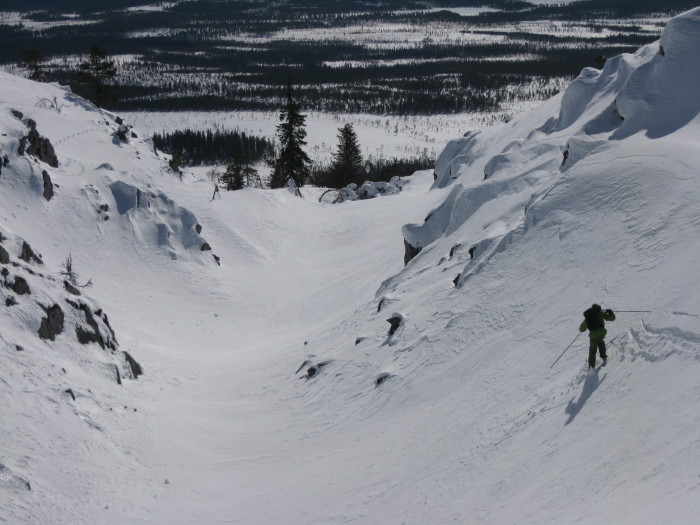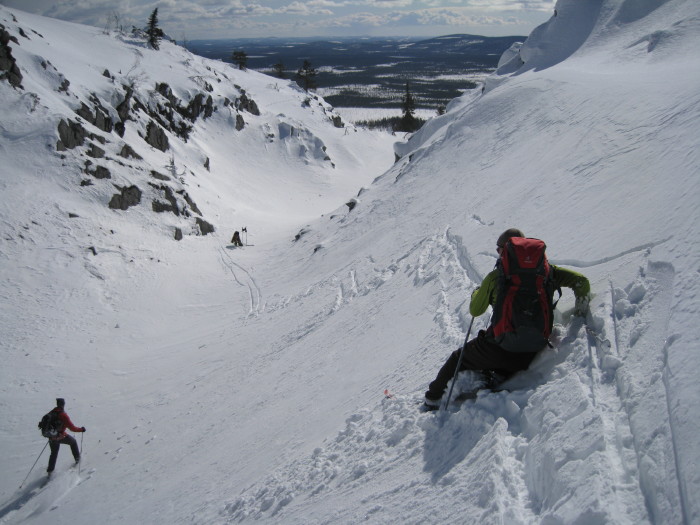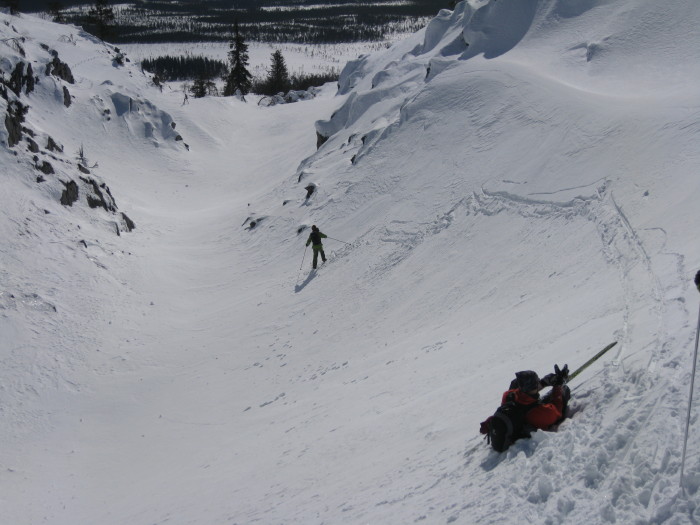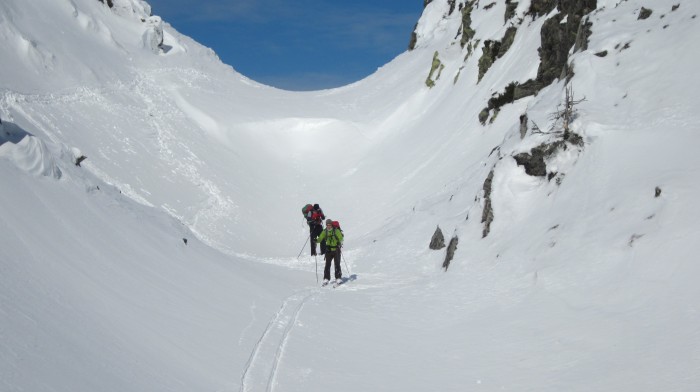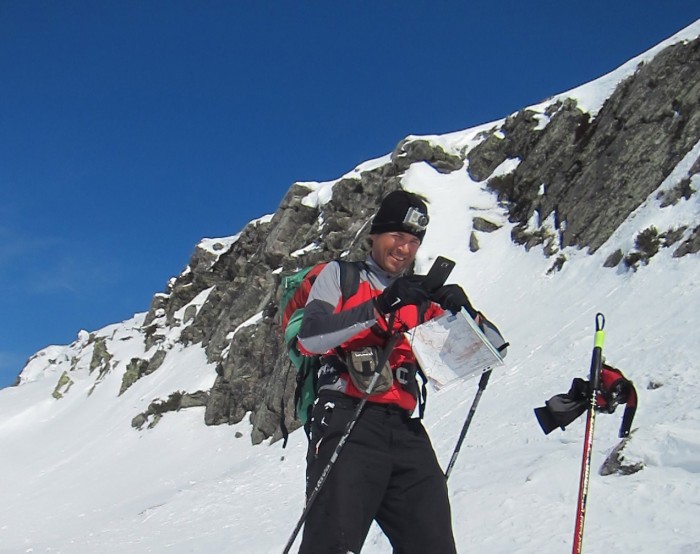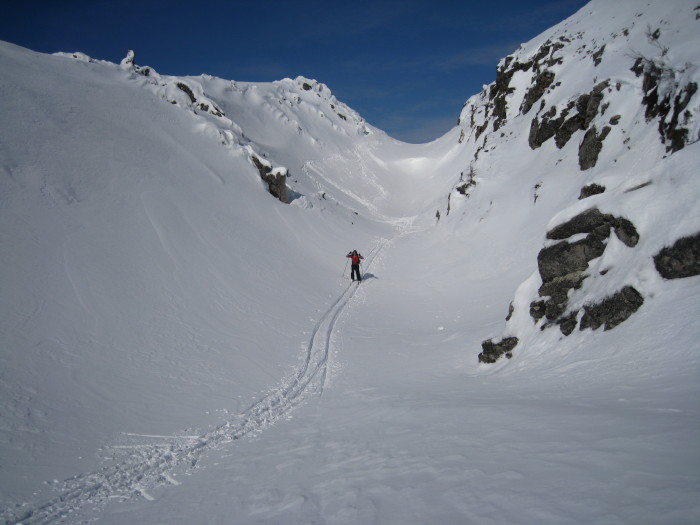 Skis often dig under the snow and we fall…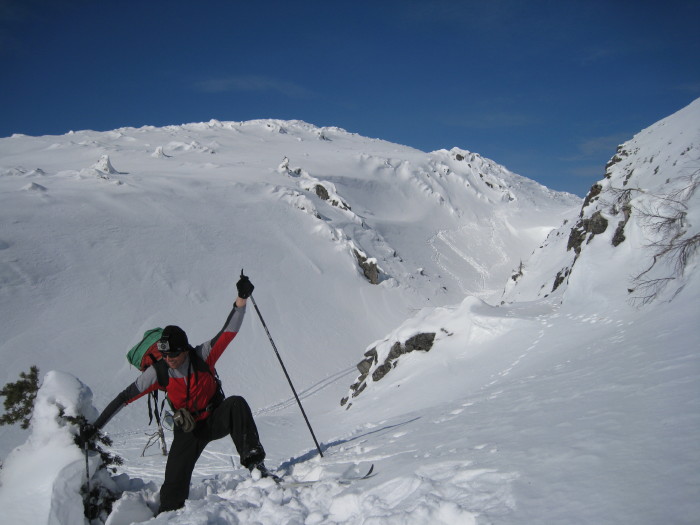 Done! Happened what we already predicted.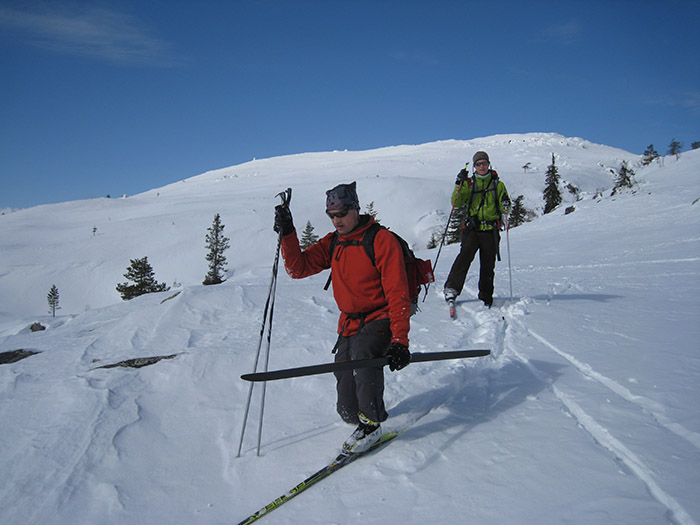 By map here should come one remote halt. We need some stop for ski service. Unfortunately instead of halt we find just another bear ravine.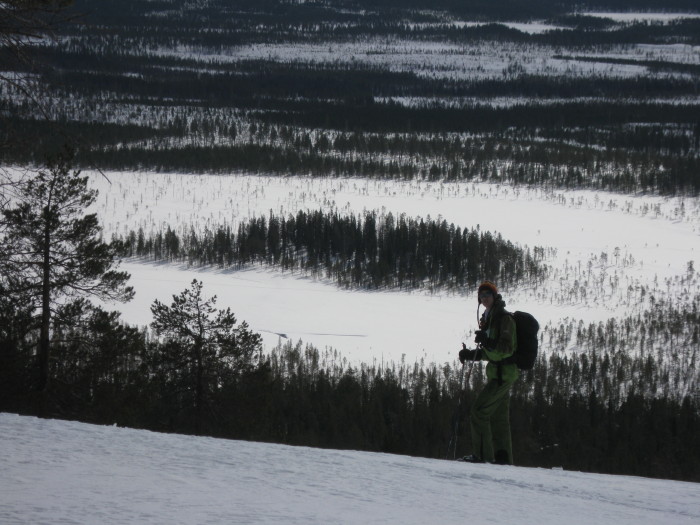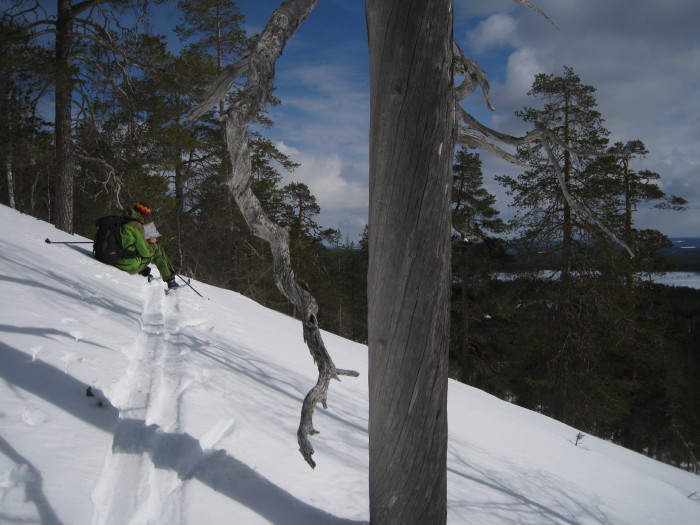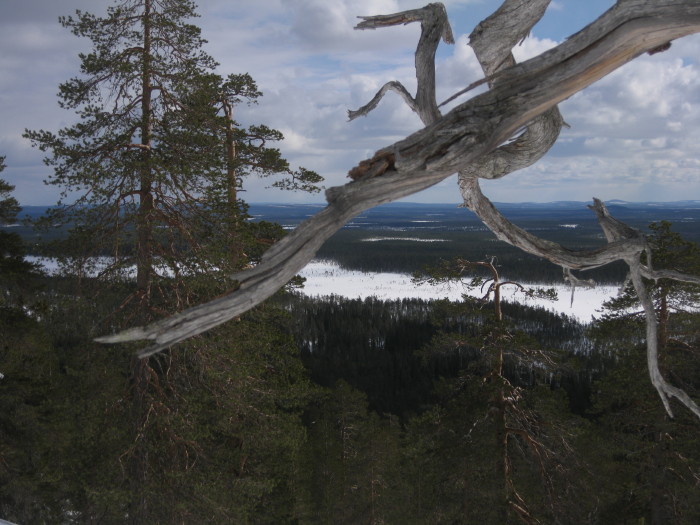 Only option now is to climb up to the next peak.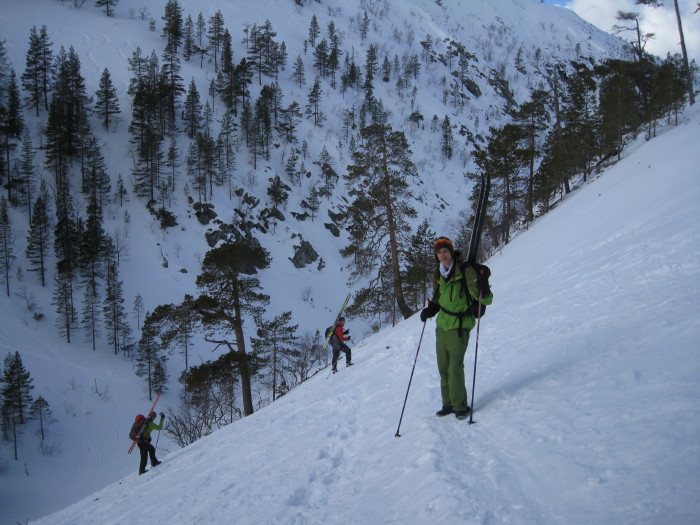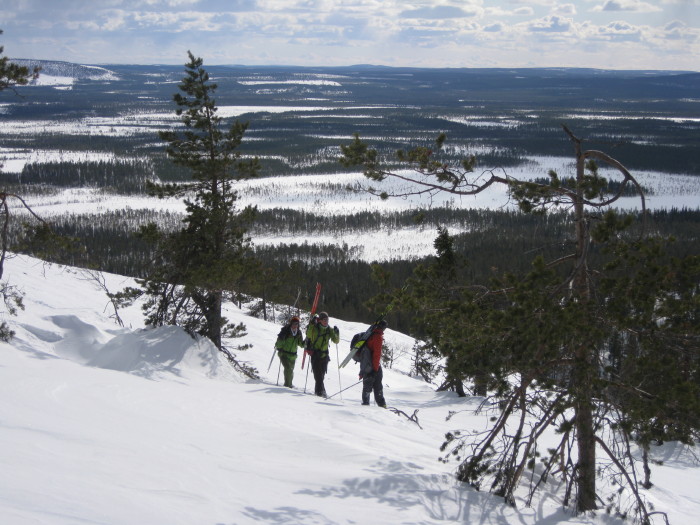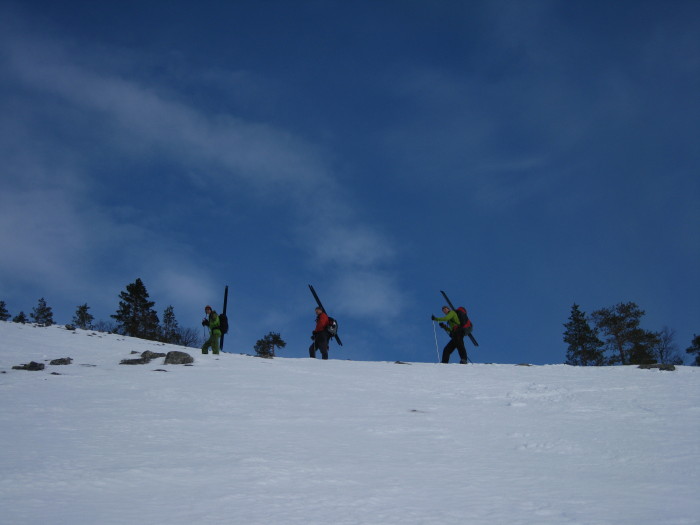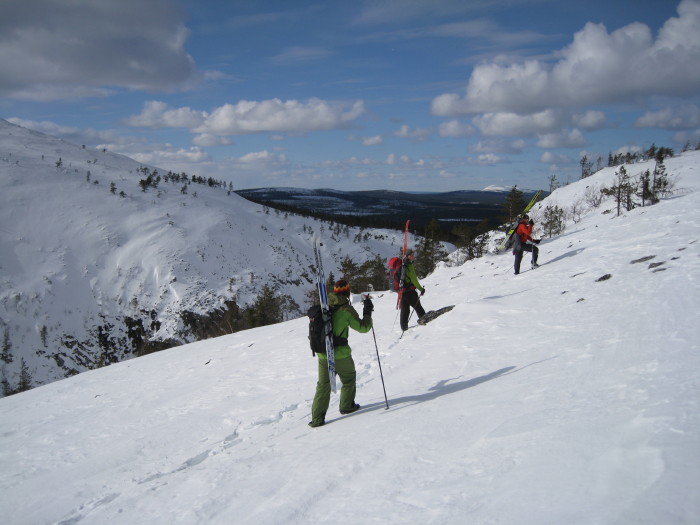 We are so happy to finally come back to ironed slope.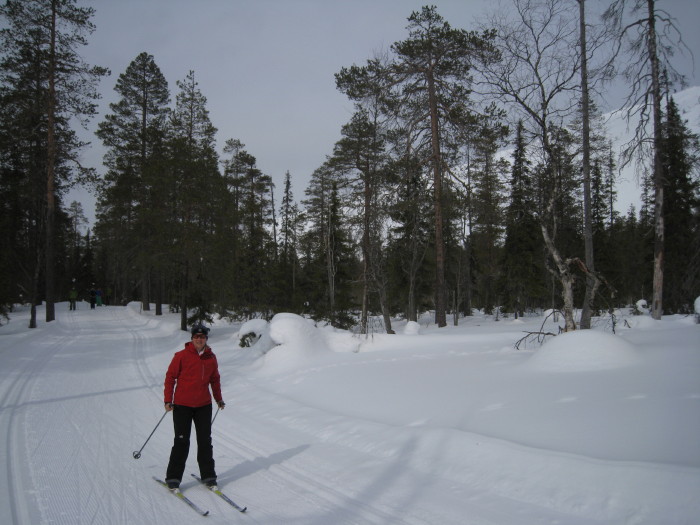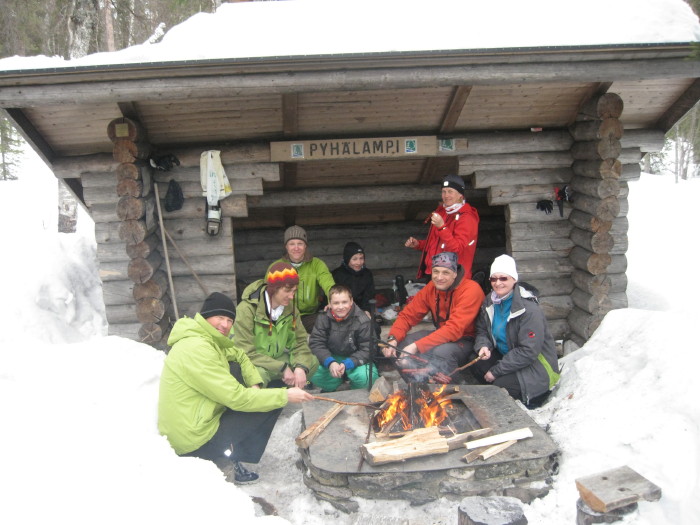 Bye, till next season!