In 1750 Jesuit mission was established in very centre of Amazon jungle. Maybe it would never became a city, if in beginning of 20th century rubber boom did not start. That was time when rubber trees were cut in enormous quantities. Iquitos became one of major ports from where rubber wood started its 3600 km downstream by Amazon to Atlantic ocean.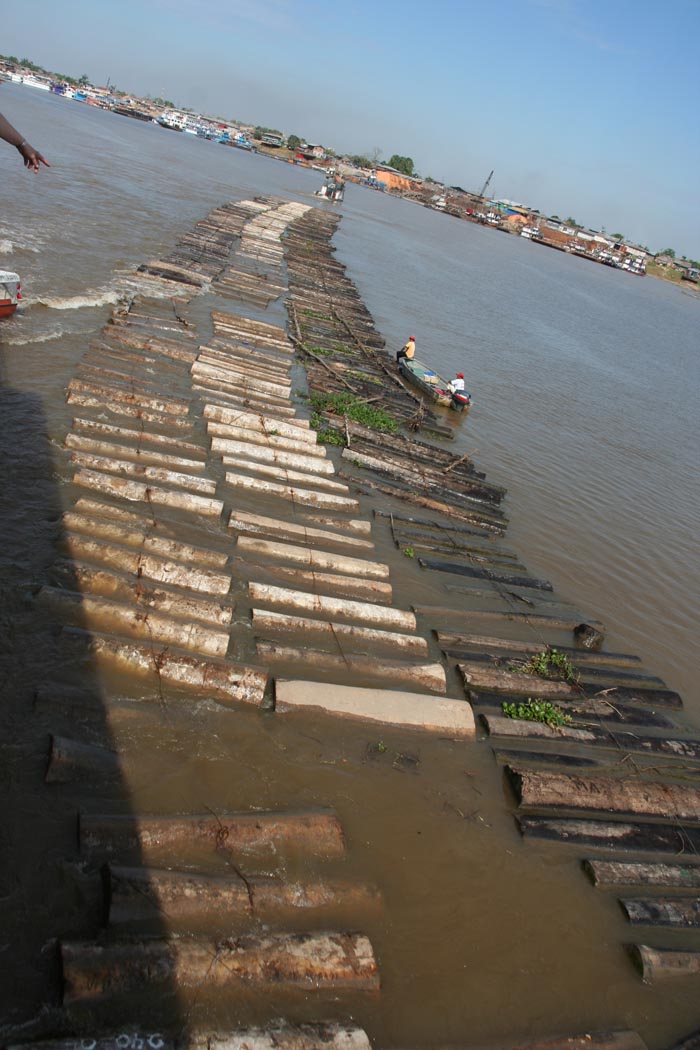 There is no any road to Iquitos. To reach this 370 000 people city you should either fly or go by Amazon. From nearest place where Amazon is accessible via motorway there are 3-5 days by ferry. Float time depends on season and stream. Amazon ferries are do special – stuffed with passengers sleeping in nets.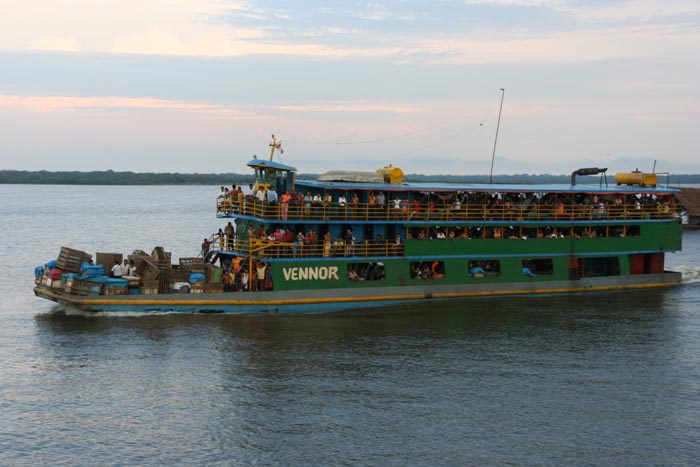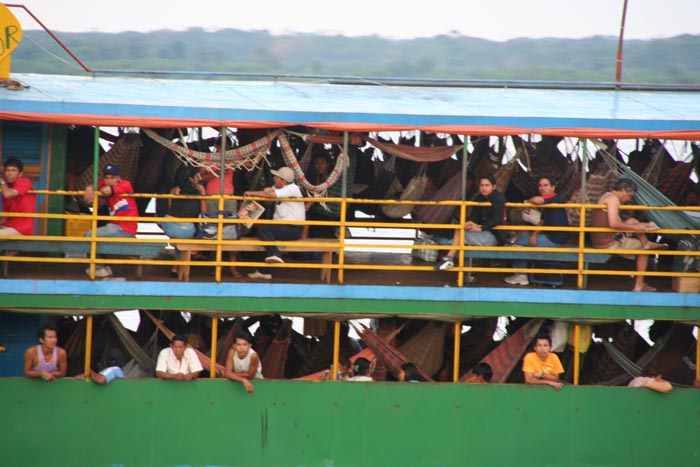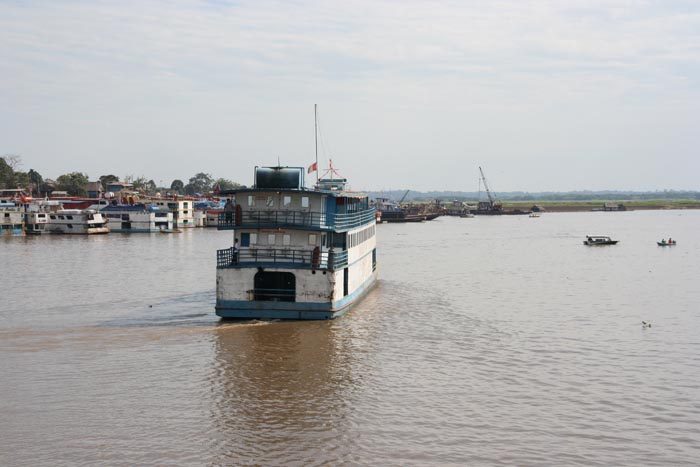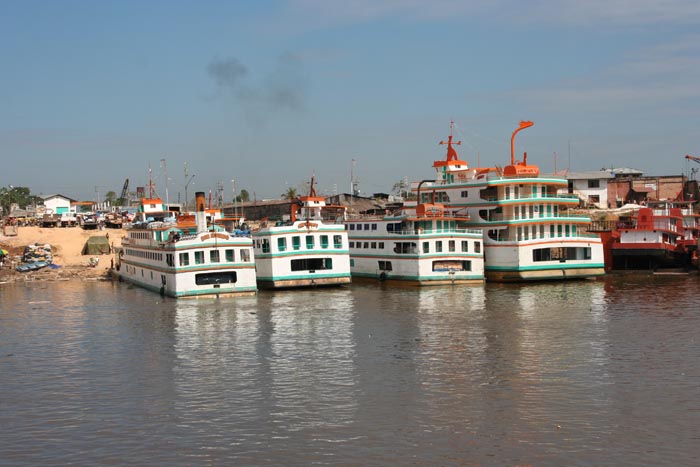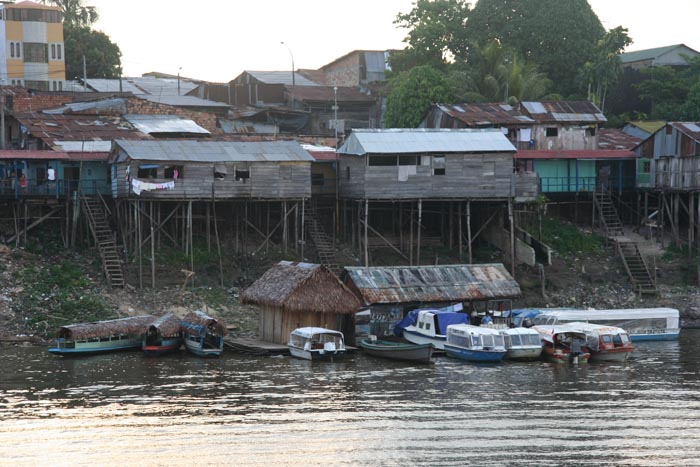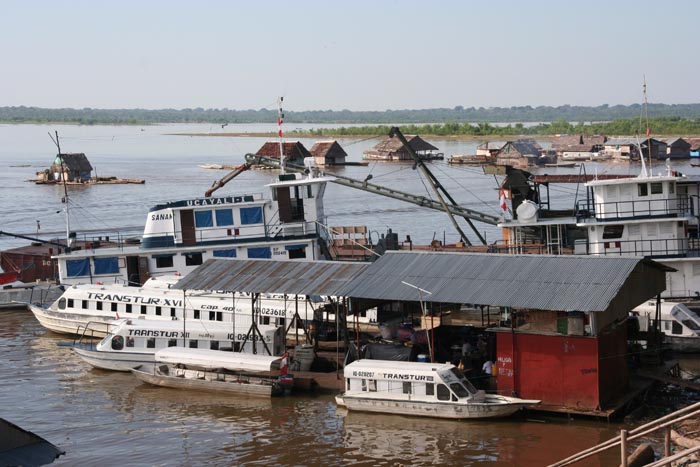 There are no cars in Iquitos. Only buses and auto rickshaw. Lot of auto rickshaw. Unbelievable, but there is highest in the World concentration of auto rickshaw on 1000 people. Due to that air is full of blue smoke and noise is terrible.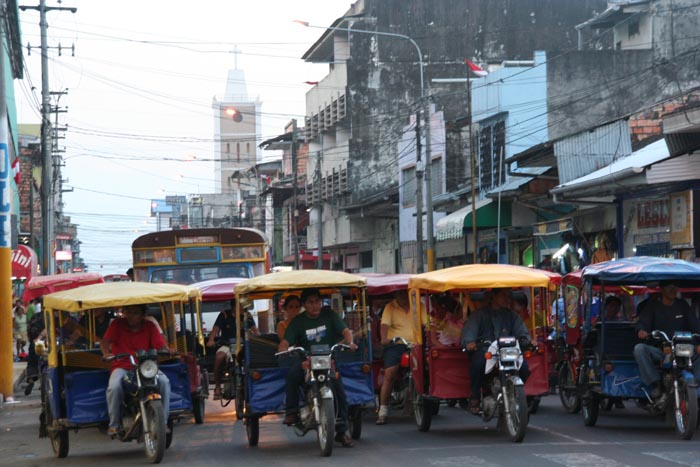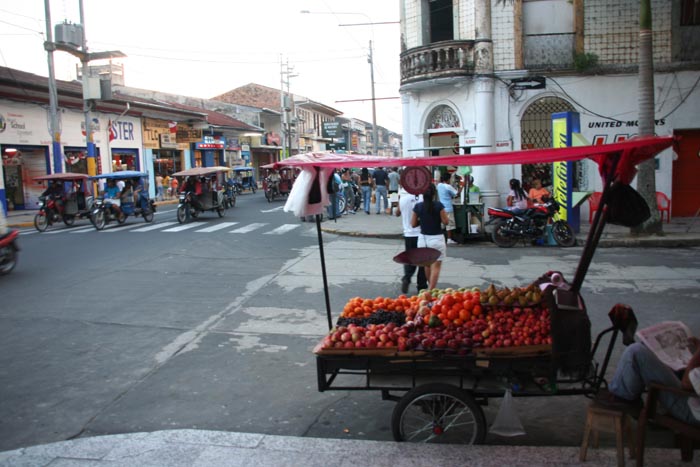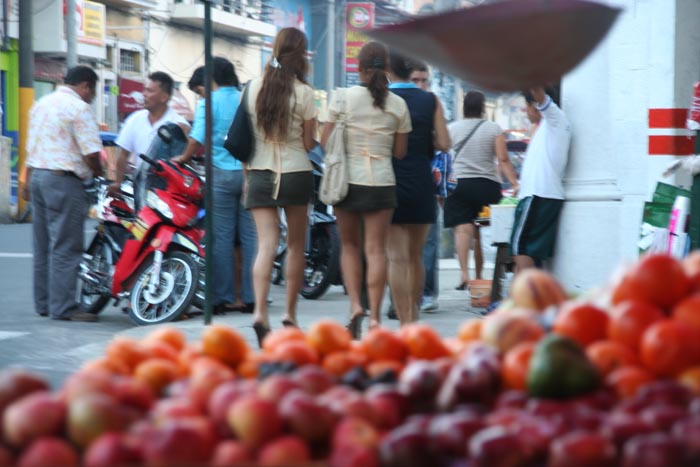 Although city is isolated from outside World, rubber boom bring here some surprising wonders, like Iron House (Casa de Fierro) built by Eiffel in person and delivered here from Paris: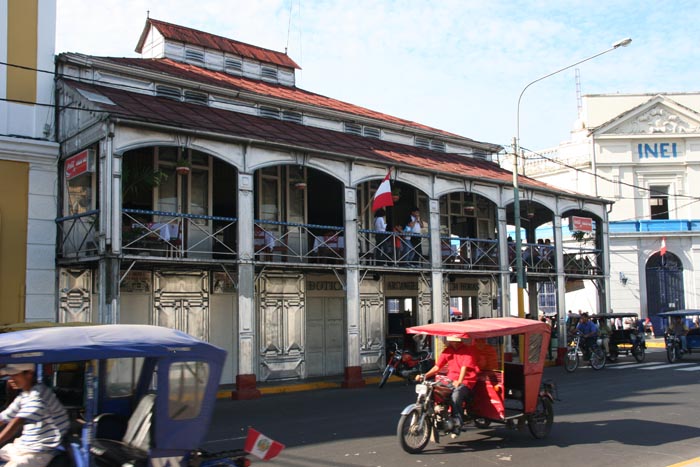 Quite different from colonial style centre appeared district of Belén. This was called Venice of Amazon. In fact Belén is like Venice in rainy reason, but during dry season stays on land.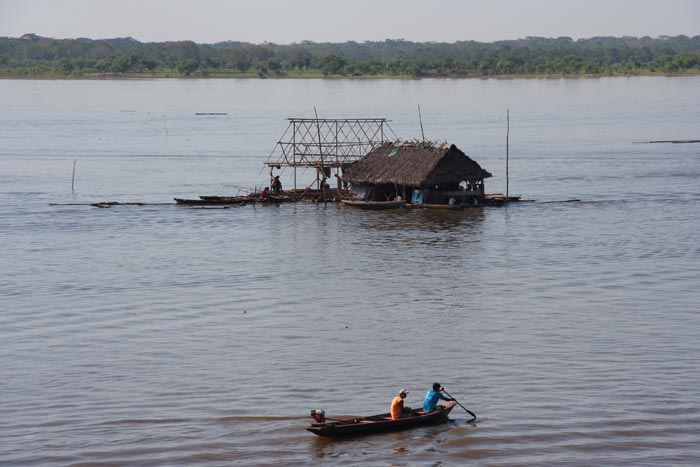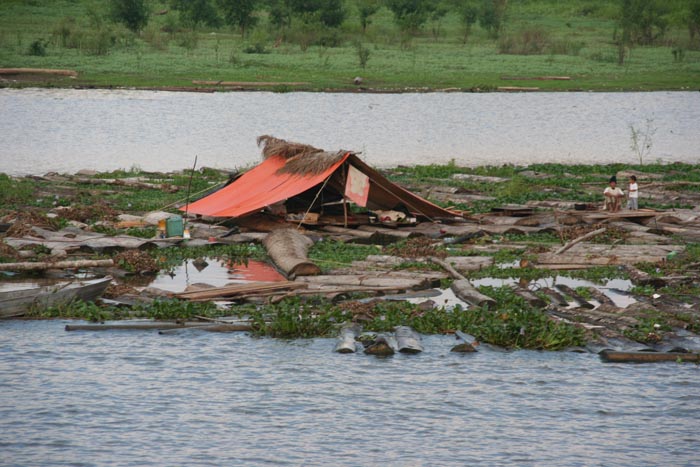 During our visit there was dry season. Belen was looking… terrible. People tried to convince us that after few month all this trash will be smashed by river to 3600 km far Atlantic ocean. And then Belen will again become like Venice.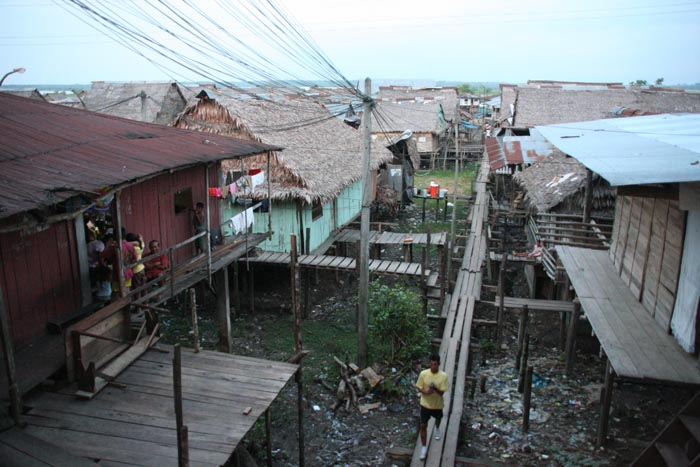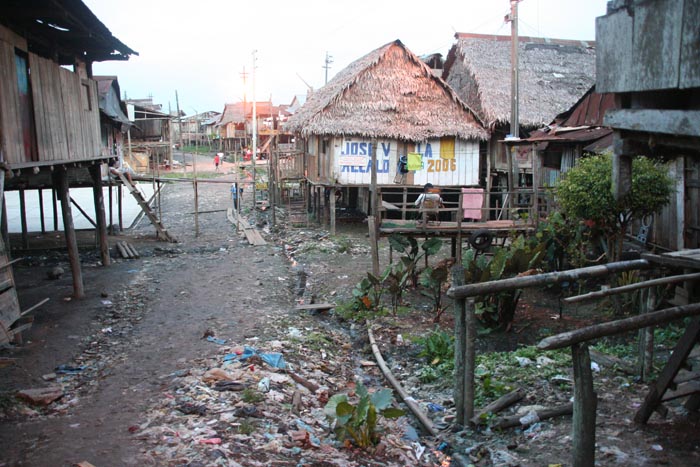 Lonely Planet suggested not to visit Belen after sunset. Especially with photo and video equipment. And sunset comes so fast here near Equator.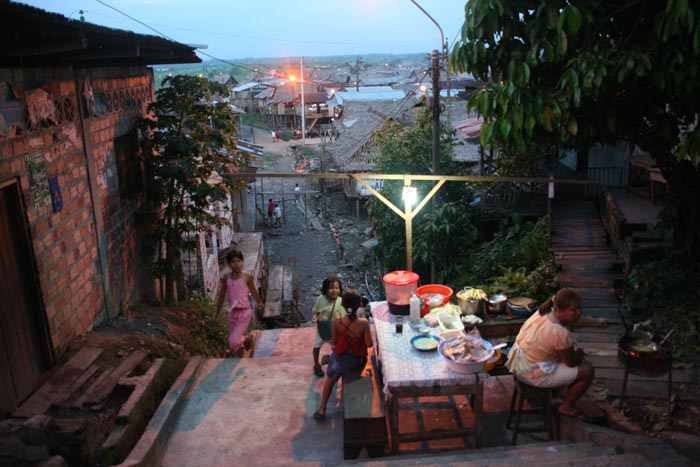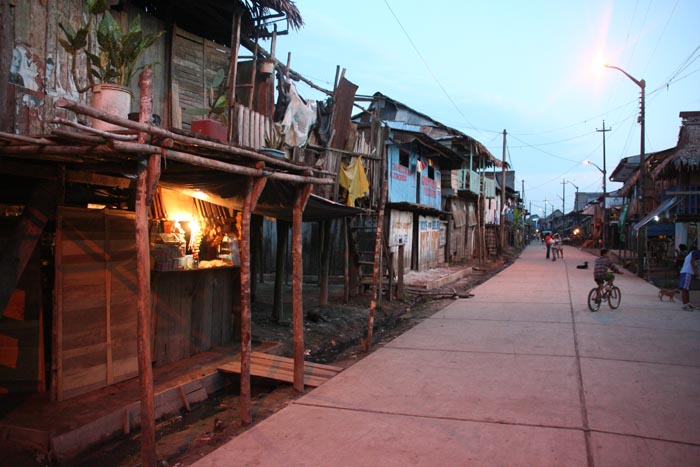 We came back to centre to enjoy street markets and try some of tropical spices. Some of them have very interesting effect:)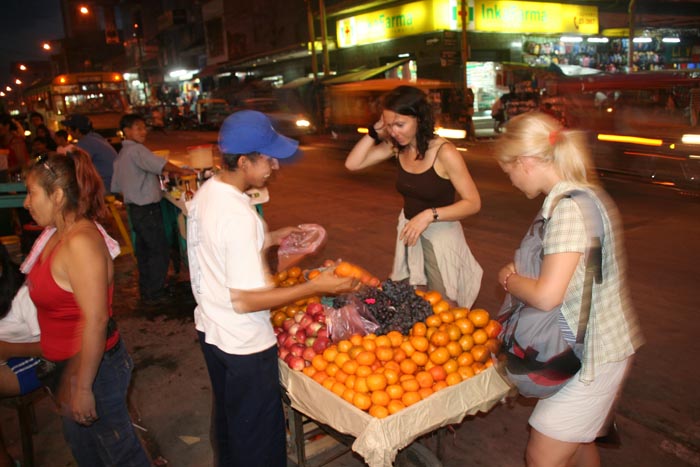 Although street dust reached us also inside restaurant, it was not obstacle to enjoy steak of Amazon's crocodile.
We found some budget hotel. There was no phone in hotel, but we soon discovered opportunity to talk between floors by ventilation system. So, we wished sweet dreams to our friends to rest before tomorrows Amazon float. We planned to go 80 km downstream deep inside Amazon jungle.