Jakarta: metropolis of Indonesia
To explore:
local people
,
metropolitans
,
street markets
Džakarta mūs sagaida ar briesmīgu troksni un ziliem dūmiem, kas ceļas no visdažādākā veida divu, trīs un četru riteņu braucamrīkiem, ar kuriem te tik pilnas ielas, ka nav pat kur kāju spert. Ienirstam ielas ēstuvju labirintos. Visur cep satē – mazus iesmiņus ar mazītiņiem gaļas gabaliņiem, kurus pēcāk nolaista ar zemesriekstu mērci. Jāsāk pierast pie kultūras atšķirībām – gaili viņi te pieskaita jūras veltēm..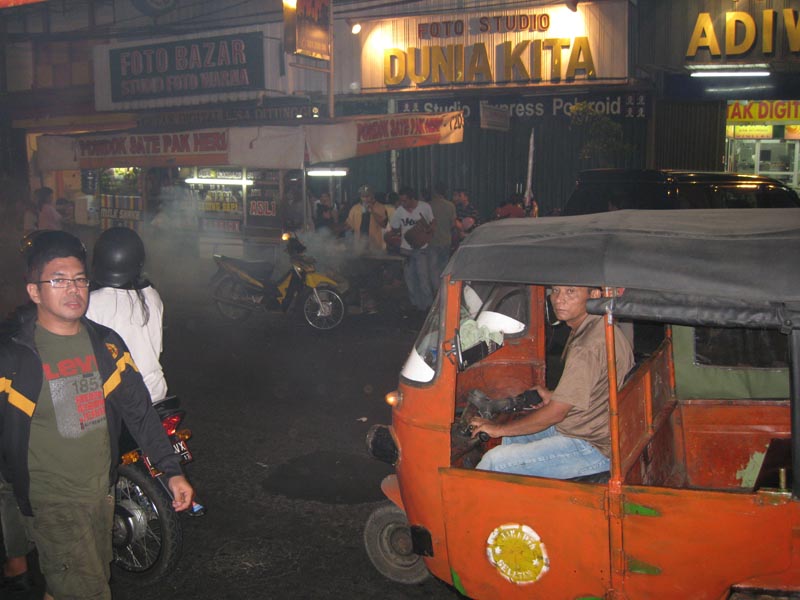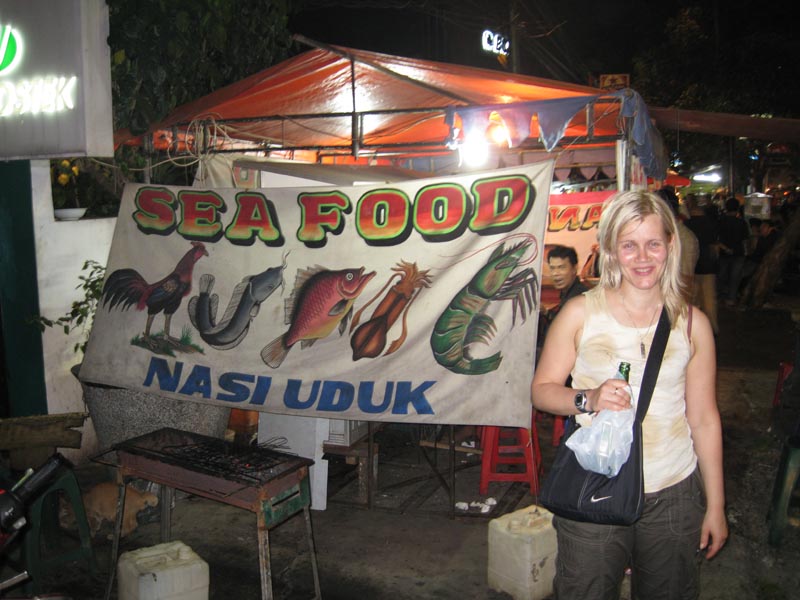 Pie pirmā bankomāta kļūstam par miljonāriem. Nu varam atļauties pacelties virs ielu smoga tuvāk piķa melnajām austrumu debesīm.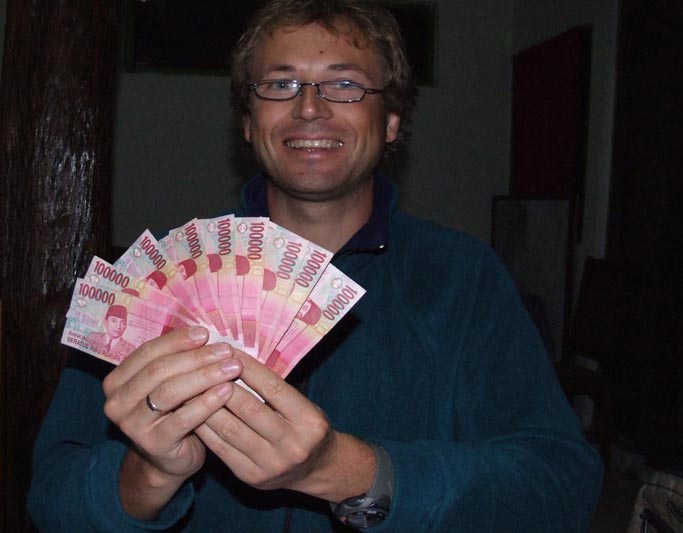 Esam augstu virs trokšņainās ielu kņadas. Līdz šejienei izlaužas tikai spēcīgākās auto taures. Pāri pretī debesīs slejas Mariots – viesnīca, kurā pēc pāris nedēļām sprāgs islāma teroristu bumba. Savukārt mūsu viesnīca atrodas pilsētas vecajā daļā un tajā mitinās pārsvarā vietējie, tādēļ diez vai tā varētu būt interesanta islāmistiem. Hauzītē unikāls multimediju centrs, kurā apvienots telefons, radio un šim reģionam tik neraksturīgais tualetes papīra rullis. Istabas stūrī pie griestiem trekna bulta norāda virzienu uz Meku.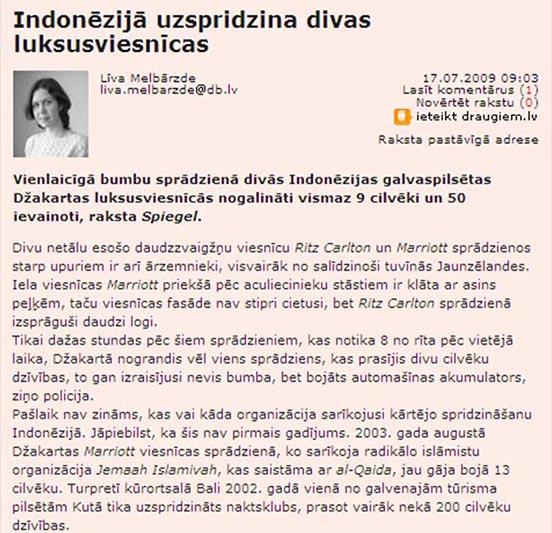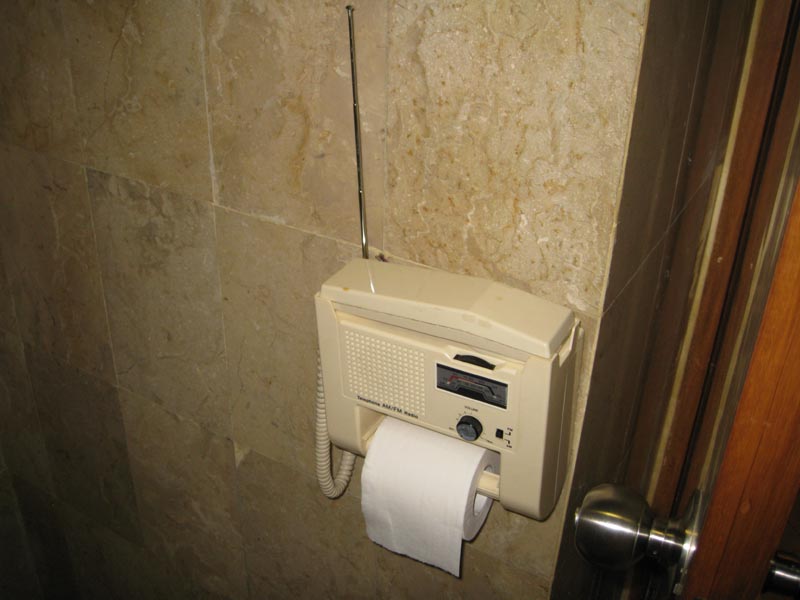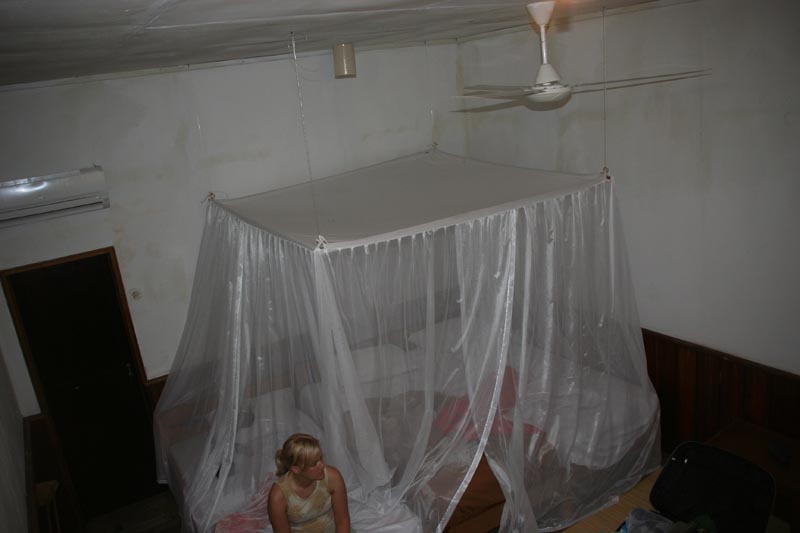 Tā īsti izgulēties pēc transkontinentālā pārlidojuma tomēr nesanāk. Apgāztā austrumu mēness modināti, naktī atkal dodamies uz lidostu.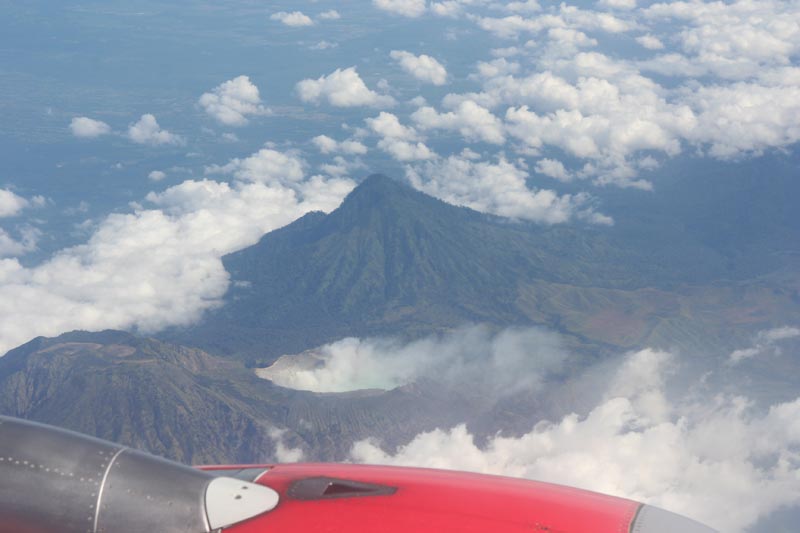 Drīz jau lavierējam starp Javas vulkānu smailēm, tad šķērsojam jūru un pēc pāris gaisā pavadītām stundām piezemējamies Kalimantānā.