Kuršių Neringa natural wonder: sand dunes of Lithuania
To explore:
biking
,
national parks
,
natural wonders
,
sea
,
trekking & hiking
,
wildlife
Neringa – Lietuvas dabas brīnums
Iebraucam Lietuvā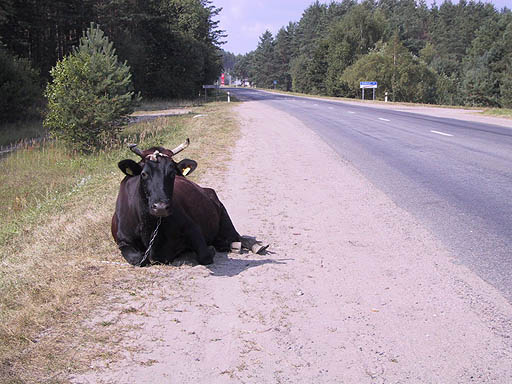 Nav ko kavēties – uzreiz uz Klaipēdu un prāmi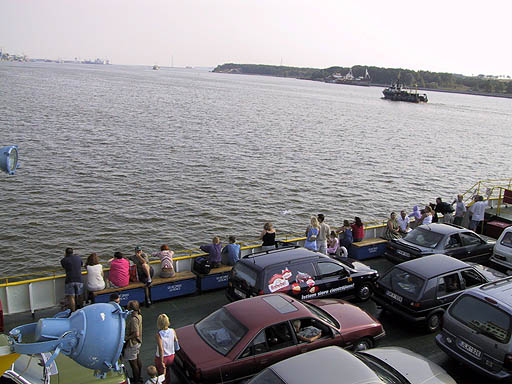 Kuršu kāpa ir šaura ap 100 km gara smilšu strēle, kas iestiepjas Baltijas jūrā, savienojot Lietuvu ar Kaļiņingradas apgabalu.

Saku uzreiz – velosipēds, apceļojot Kuršu kāpas, ir gandrīz vai obligāts!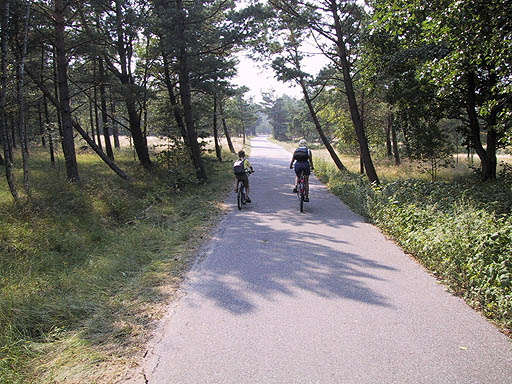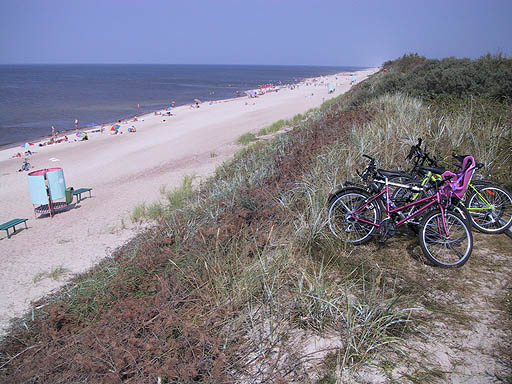 Parullē šo bildi līdz galam, lai izjustu kāpas plašumu>>> Pa kreisi paliek līcis, pa labi būs atklātā jūra


Tāls skats uz smilšu strēli. Tur aiz tās tumšākās ieplakas retu stabiņu rinda vēstī par Krievijas robežu (Kaļiņingradas apgabals)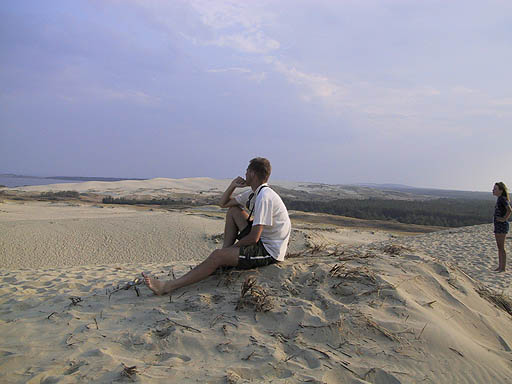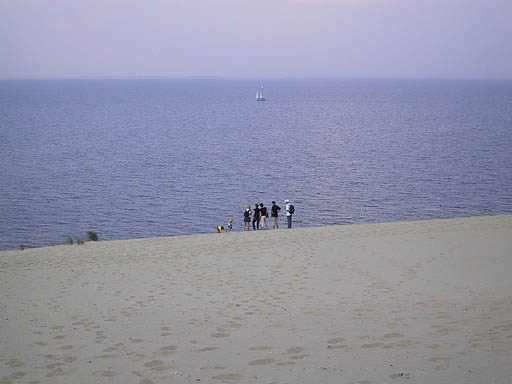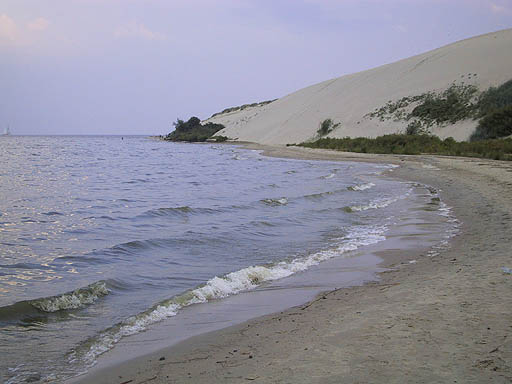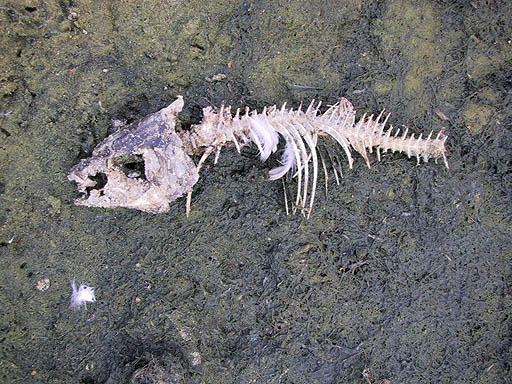 Jā, žuvis (zivis) te ir labākās, kādas esam ēduši. Juodkrantē tās tirgo bezmaz katrā logā.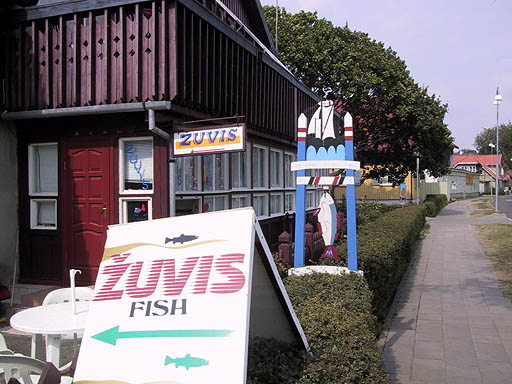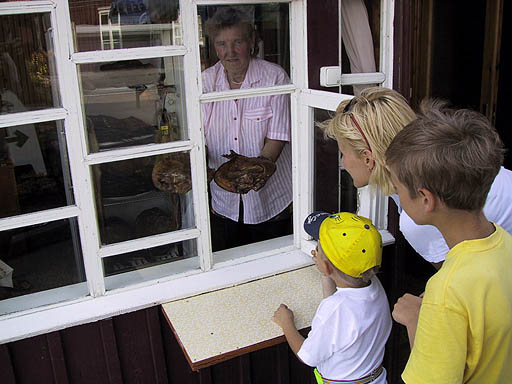 Zaļajos džungļos aiz Juodkrantes, šķiet, pārceļamies uz zauru laikiem. Varbūt no tiem laikiem te arī saglabājušies briesmīgie kormorāni – putni, kas aiz sevis atstāj pliku un nokaltušu mežu. Iemesls esot vienkāršs – putni kokus tā apķēzot, ka tie vairs nespēj izdzīt nevienu zaļu lapu.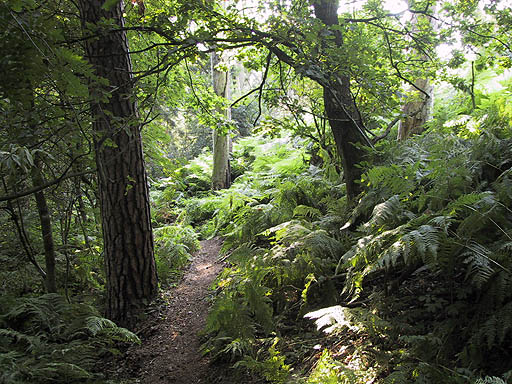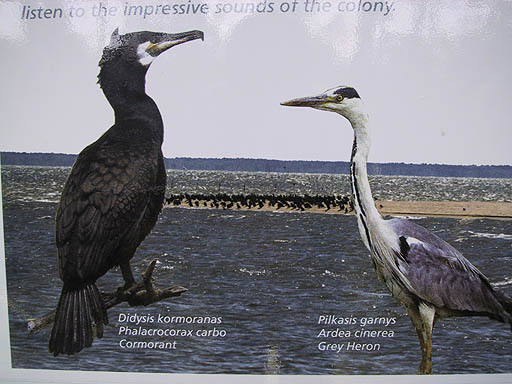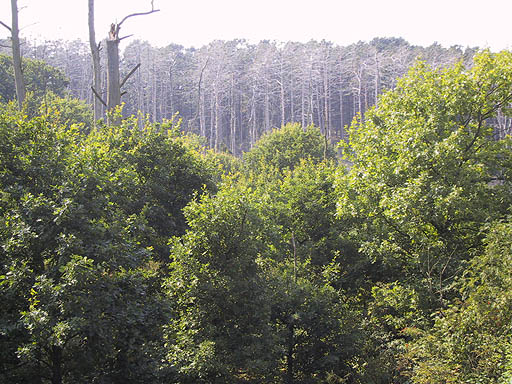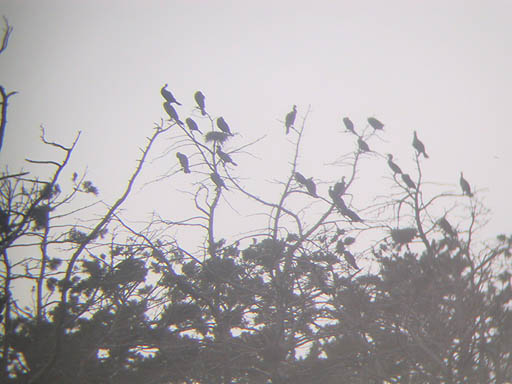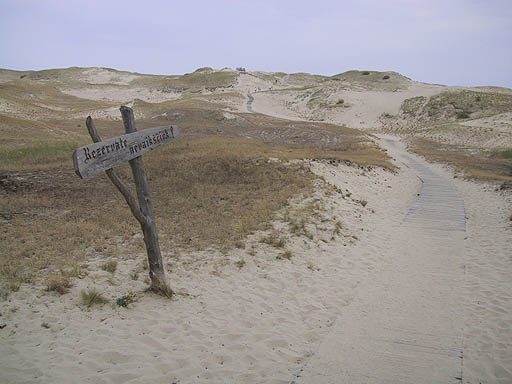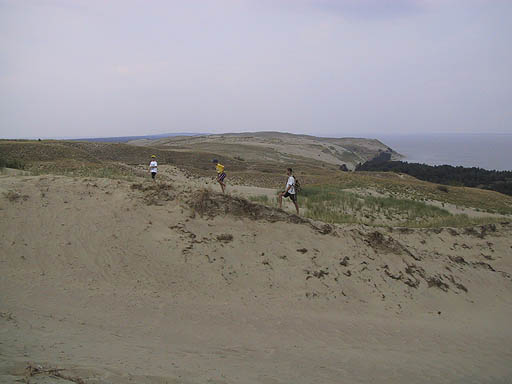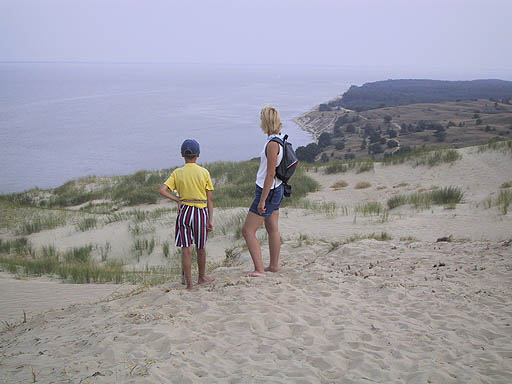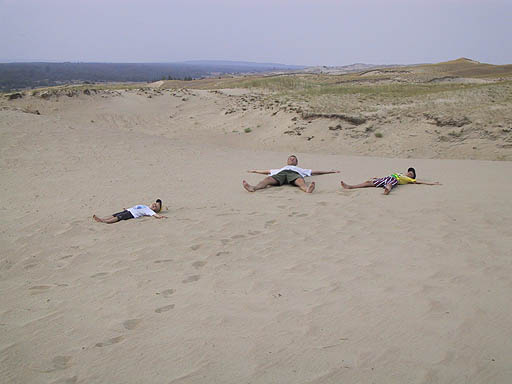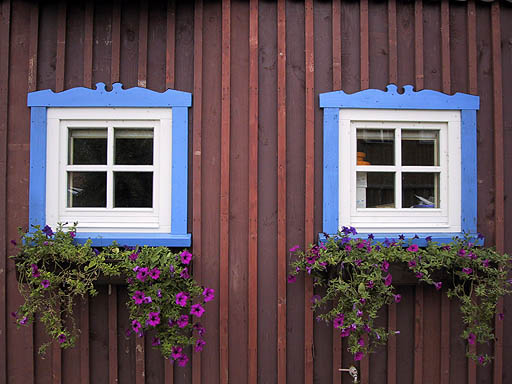 Kas vēl apskates vērts?
Nu viens interesants objekts ir Kuršu rindu mājas Juodkrantē.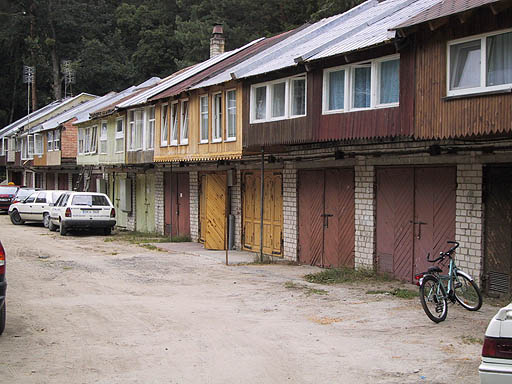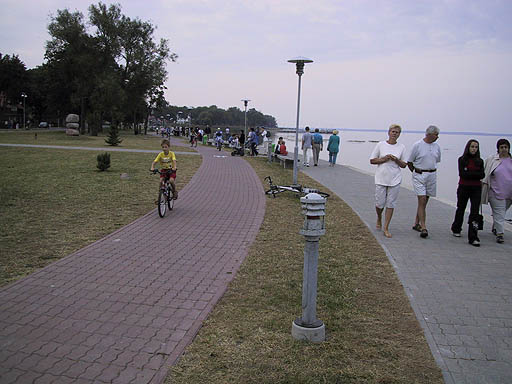 Tur pat promenādes malā ir ieeja pasaku mežā. Būs kur roku pielikt gan maziem, gan lieliem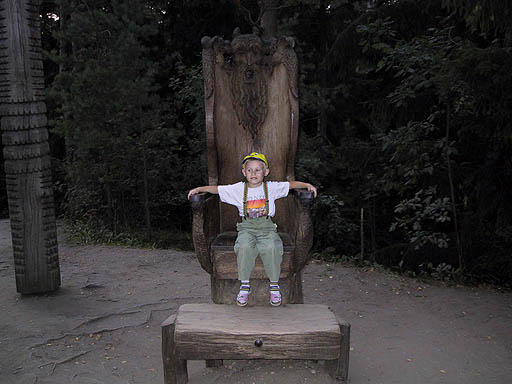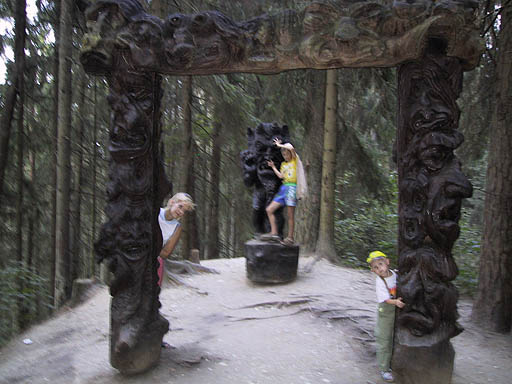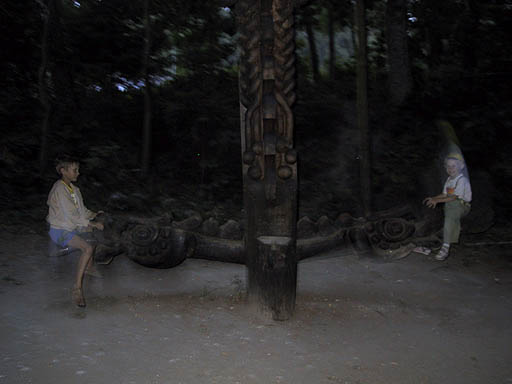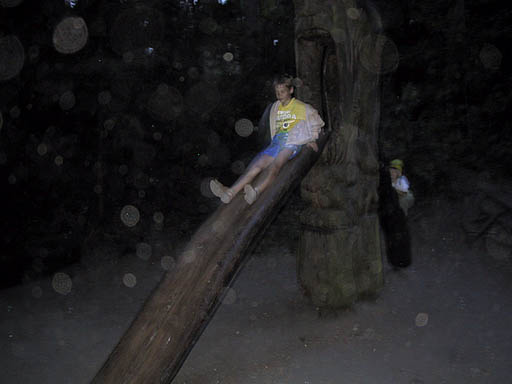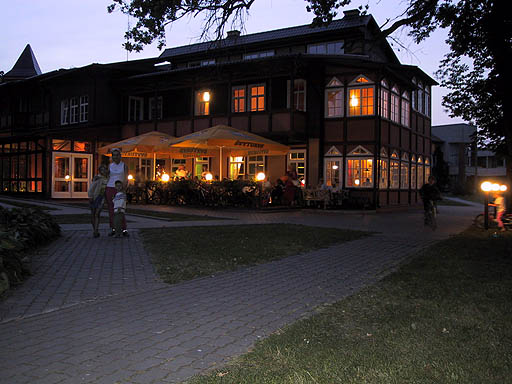 Nu un jūras muzeju, akvāriju un delfināriju jau nav pat īpaši jāpiemin. Grēks neapskatīt.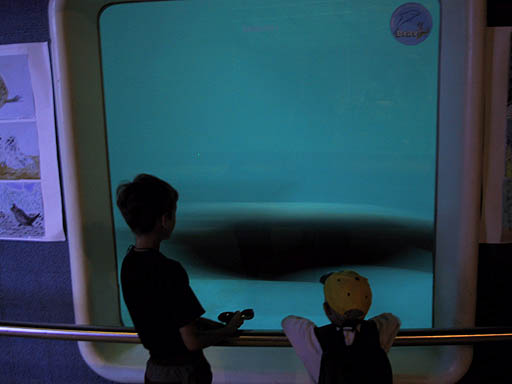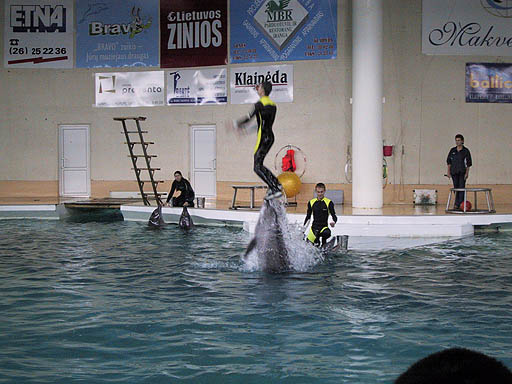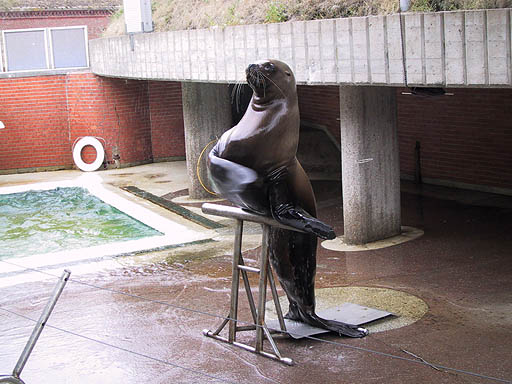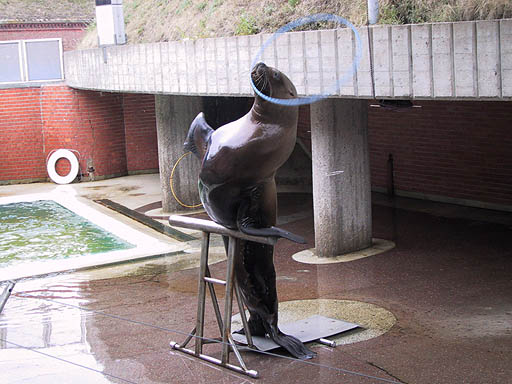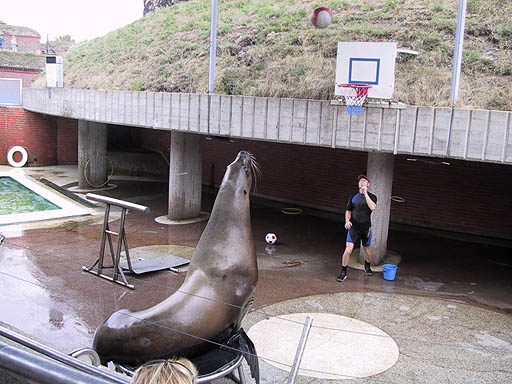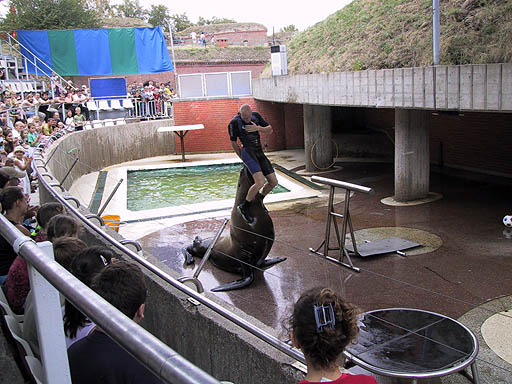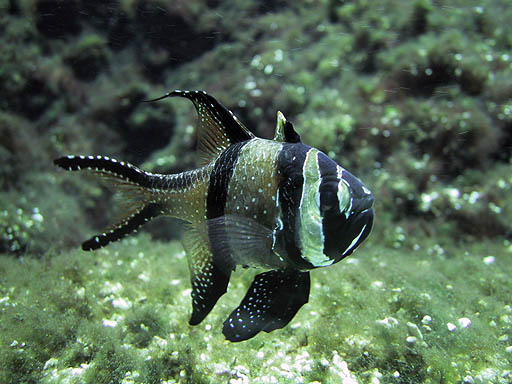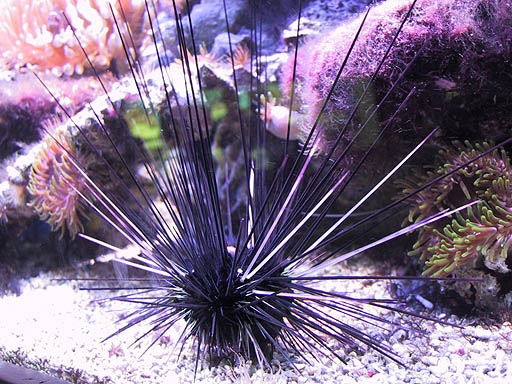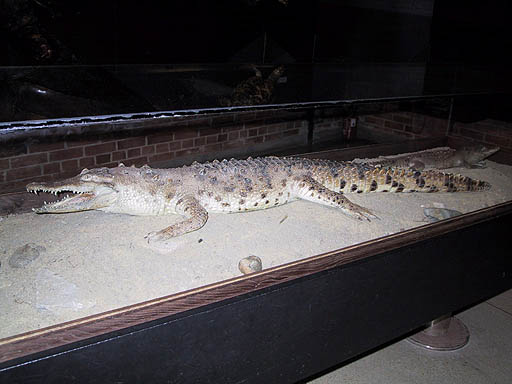 Kas zin, varbūt tie te arī dzīvo. Neparasts mežiņš…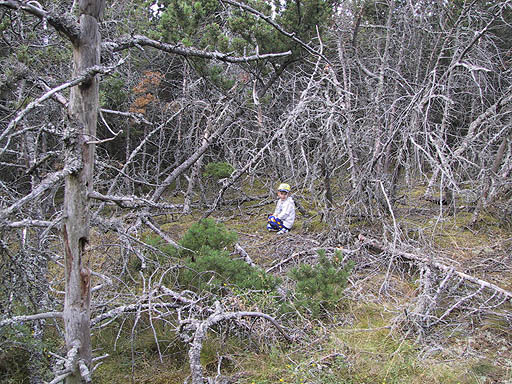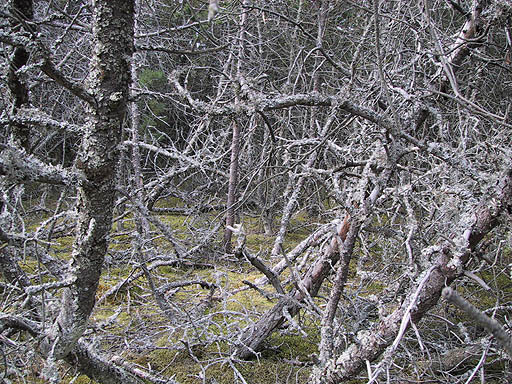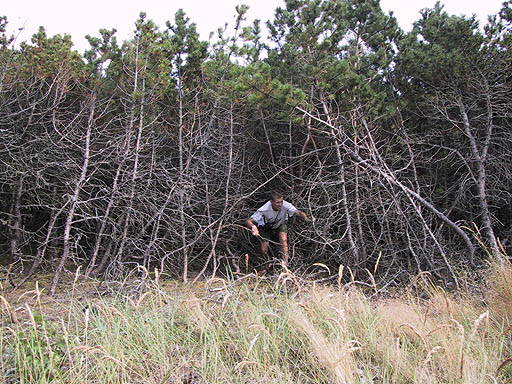 Starp citu – nacionālais ēdiens te ir aukstā zupa ar karstu kartupeli.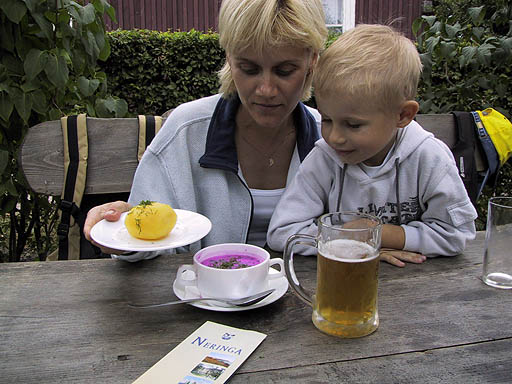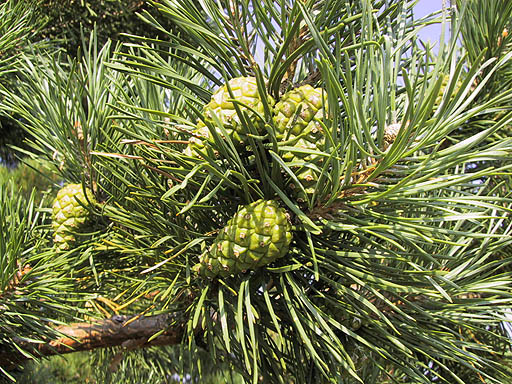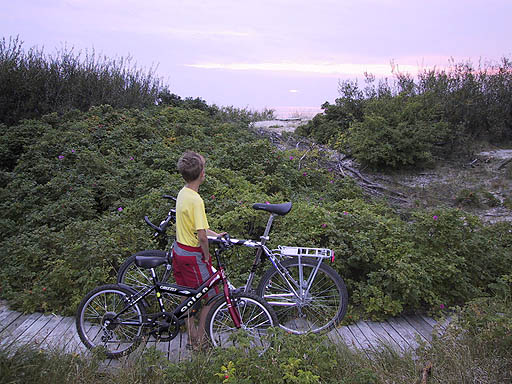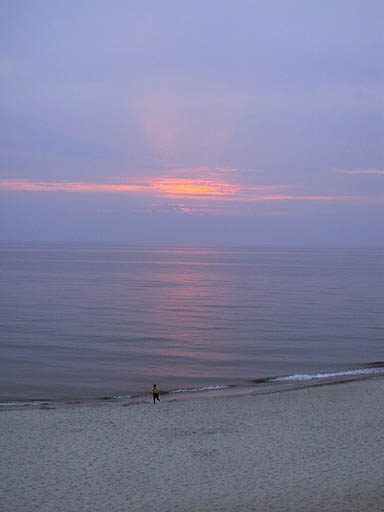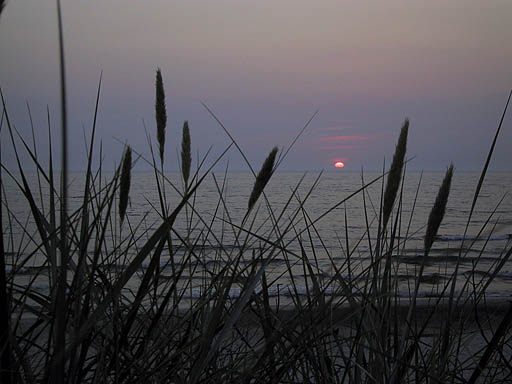 Nu bet tie, kam patīk vienkārši pasvīst starp citiem liemeņiem, tie lai laiž uz Palangu:)