Moscow Kremlin
To explore:
architectural wonders
,
historical sites
,
metropolitans
Ko fotografēt Maskavas Kremlī?
Tā nu iegadījās, ka biju aizkūlies līdz mūsu bijušajai Stoļicai. Bet, kā par laimi / nelaimi, iekūlos franciski runājošā kompānijā. Te jāpaskaidro, ka mana franču valoda ir visai skopa un aprobežojas tikai ar vīna terminoloģiju.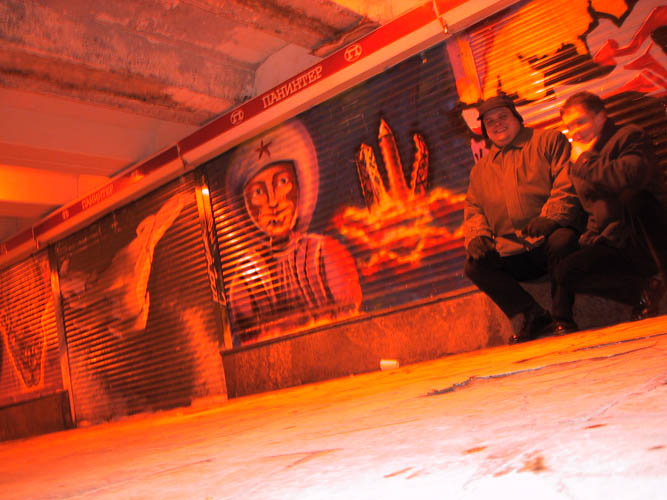 Viendien nolēmām doties uz Kremli.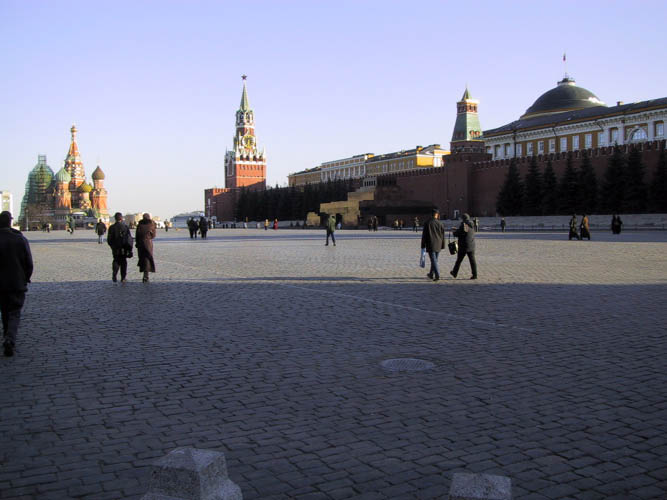 Varenās reprezentācijas zāles un vecos cara apartamentus varēja aplūkot tikai gida + čekista pavadībā (abi bildes centrā). Pie kam gids mums patrāpījās franciski runājošs…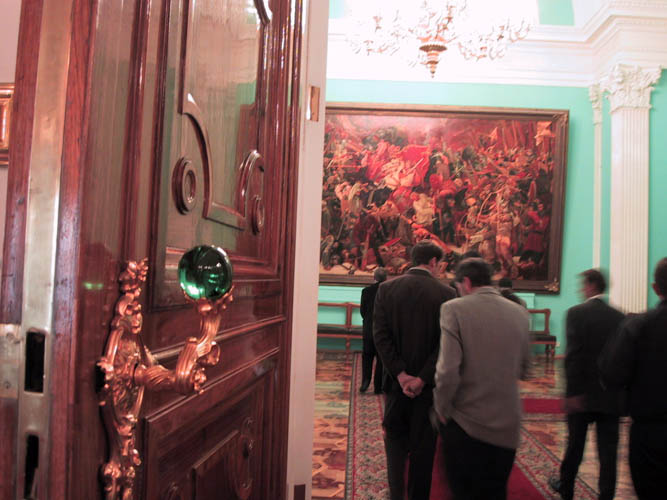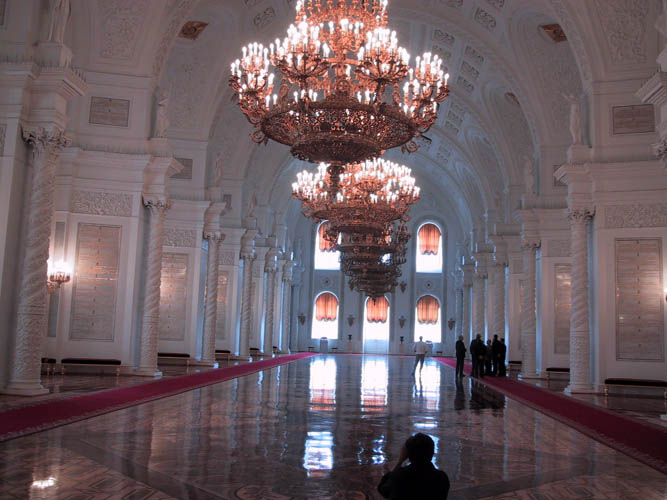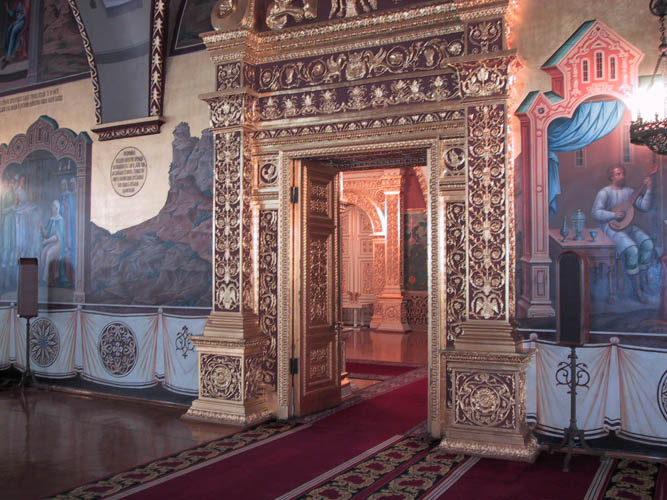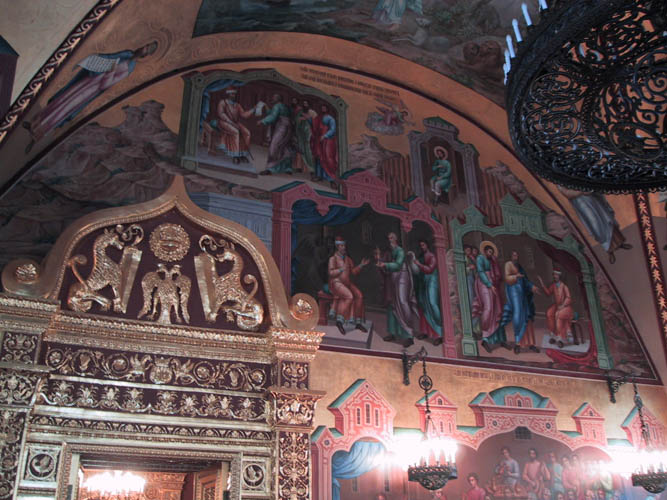 Kad nu iesoļojām vissenākajā Kremļa daļā, gids (franciski) acīm redzot mums bija noziņojis kādas instrukcijas, ko es, visticamāk,  nebiju labi sapratis. Jo, kad nobildēju zemāk esošos bildi, sākās negaidīti strauja reakcija no čekista puses.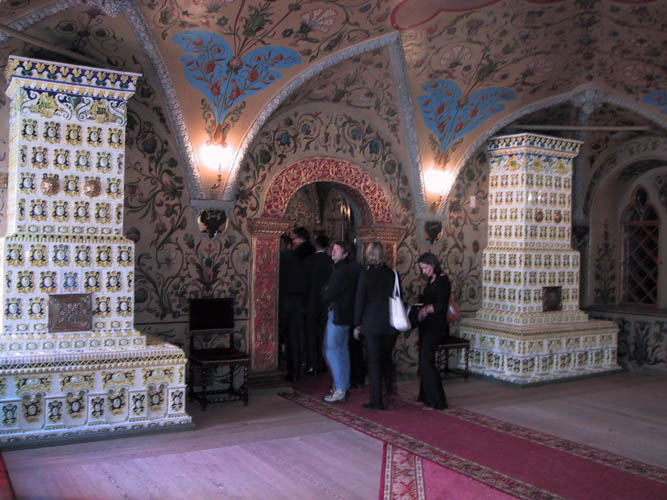 Tad nu ieteikums – nebildējiet tanī vietā, kur to izdarīju es. Paciešaties līdz nākamajām durvīm, jo tur nu gan pavērās fantastisks interjers. Diemžēl nervozās noskaņas dēļ nekas labāks par šo zemāk aplūkojamo smērējumu nesanāca….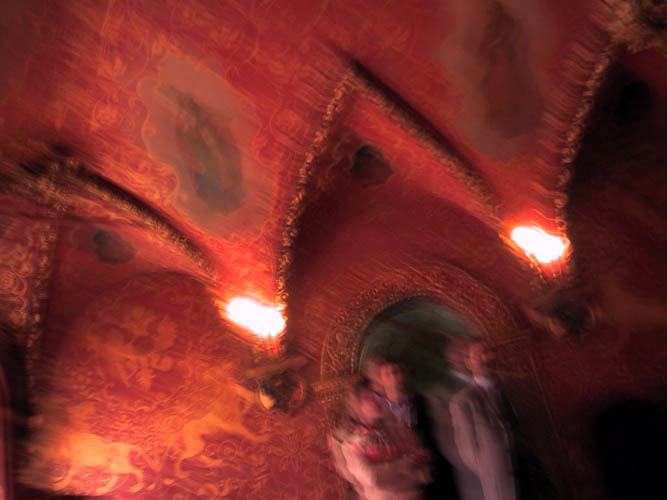 Bet vispār jau krāšņi. Iesaku apskatīt!