Its probably not so hard to recognise this place from where 2 long shadows streached all across the New Yourk during sunset.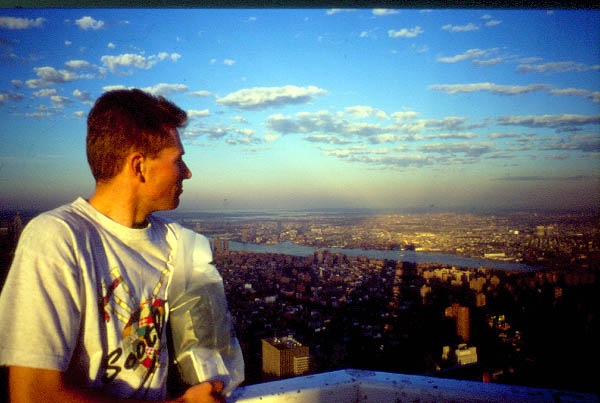 Those slides I made from roof of WTC before That happened.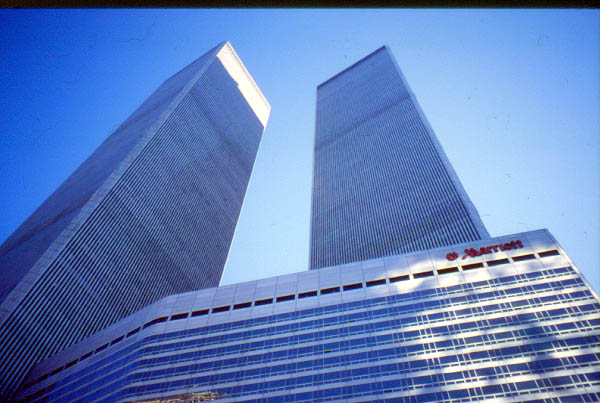 Next pictures – view to Upper Manhattan, the avenues and Broadway, to Empire State Building and to Central Park and Haarlem. To Hudson River at left and East River at right.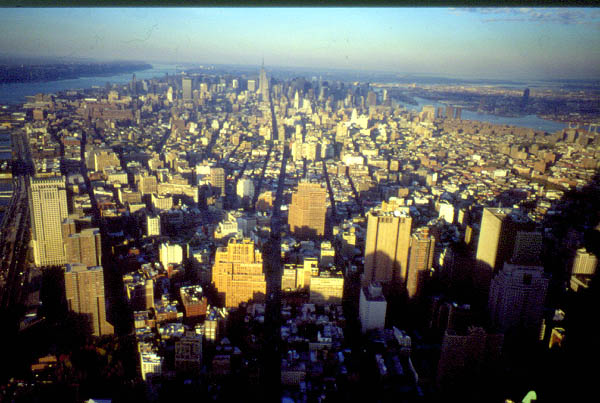 And most wonderful moment – first lights of the night town appear.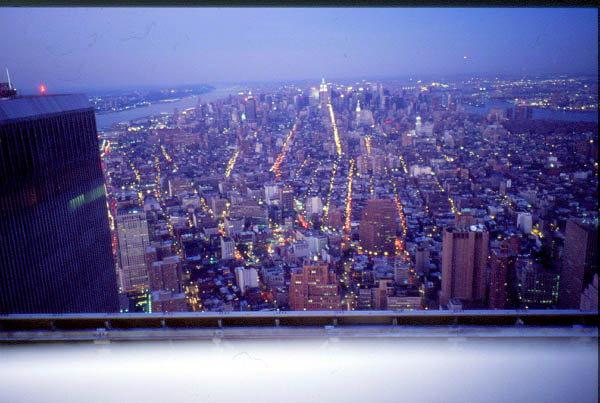 NY nightlife starts from now…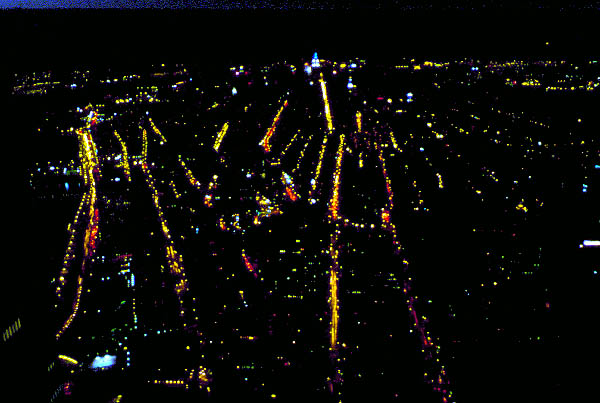 The same looking to Manhattan Bridge and Brookline Bridge direction.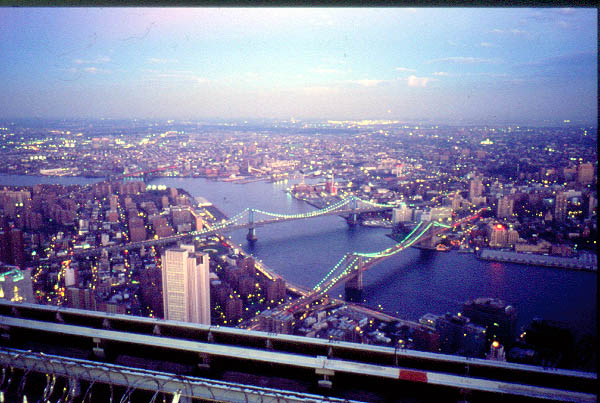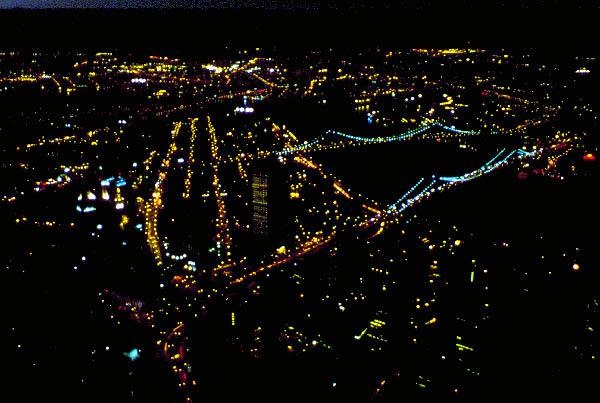 Looking to direction of Statue of Liberty – like from birds flight.