To Dolomiti Superski! To enjoy 200 skilifts and 500 km of downhill slopes!
We arrived to Campitello at middle of night. Around 3.30am bus driver let us off and kindly showed direction towards mountain, saying this is the way to our house. We made few rounds but expected Eurochalet building did not appear. Luckily we found map and it was clearly showing Via Rome in totally opposite direction. It took also some time while we discovered, that numbers on wall are not house numbers, but exact apartment numbers. So, at 5 am we reached our apartment, but still at 8 I was troubling everybody up to go to mountain.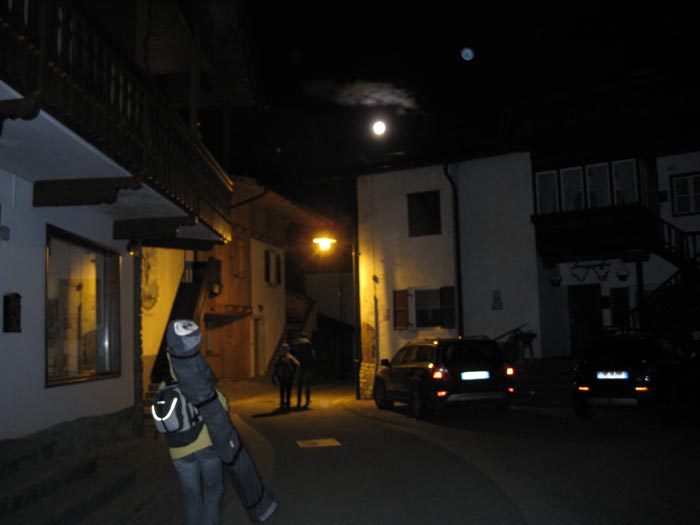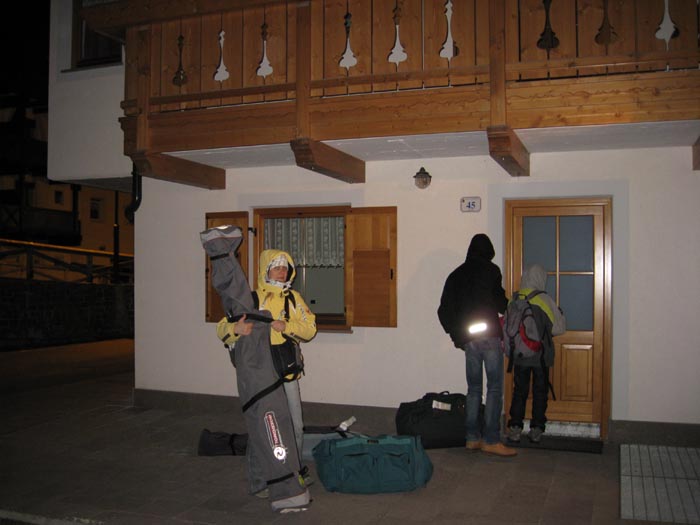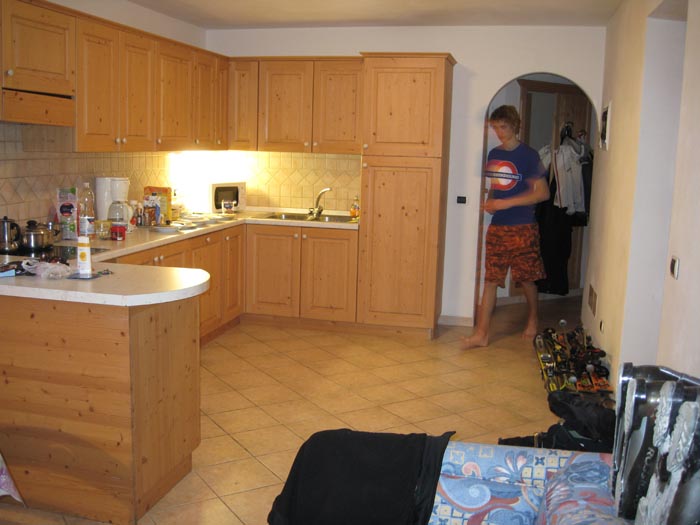 First day. Gigantic Sella rock in front of us.
You can ski around Sella in both directions, reaching different ski areas on the way. Full circle is named Ronda and is doable in one day (depends on number of restaurants you stop on the way).
We decided to start clockwise. Todays destination – St Cristinas region. Here for reference map of Sellaronda: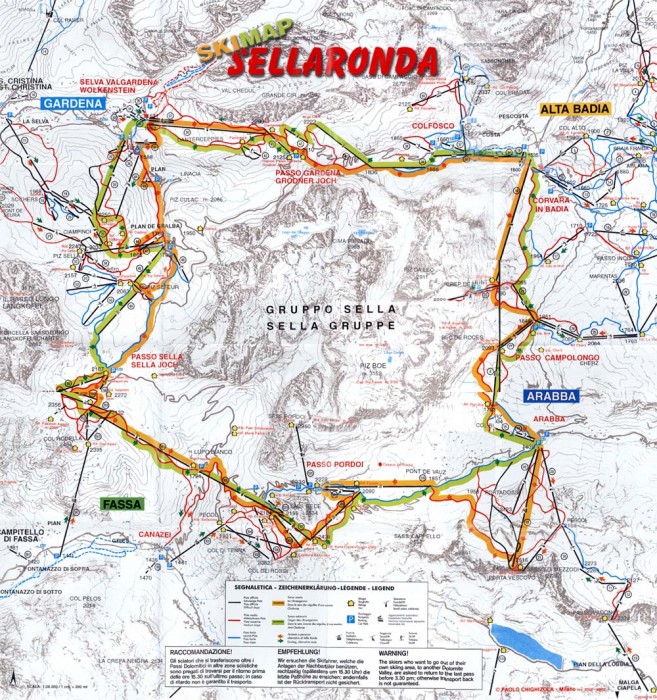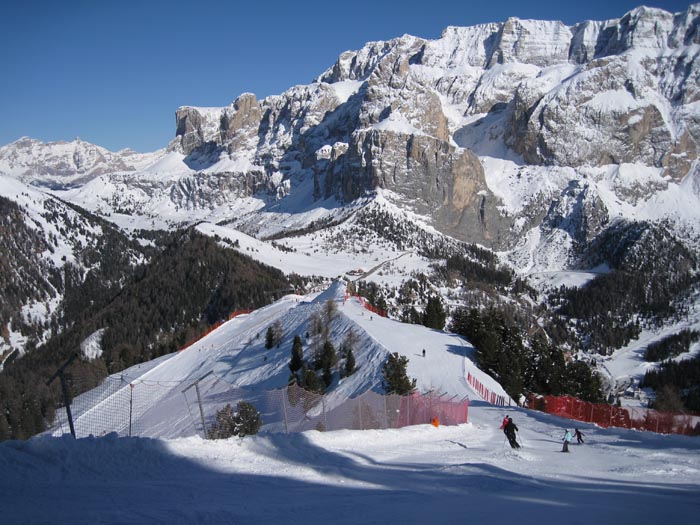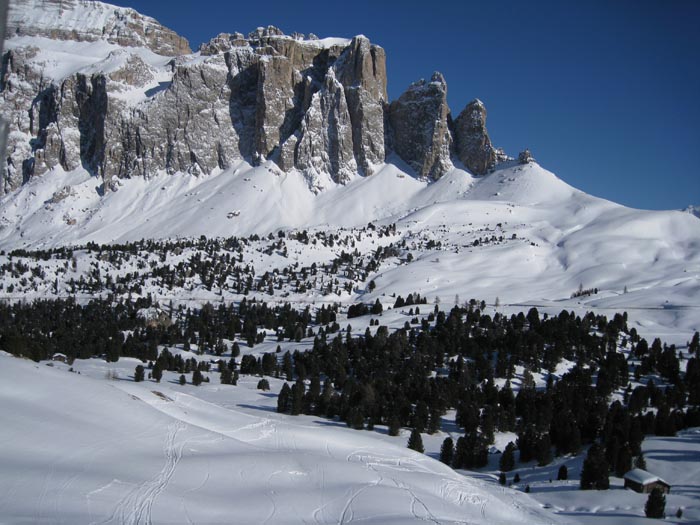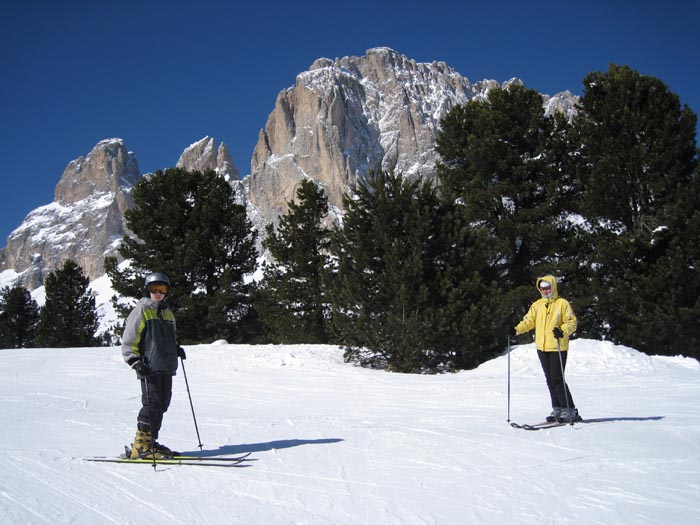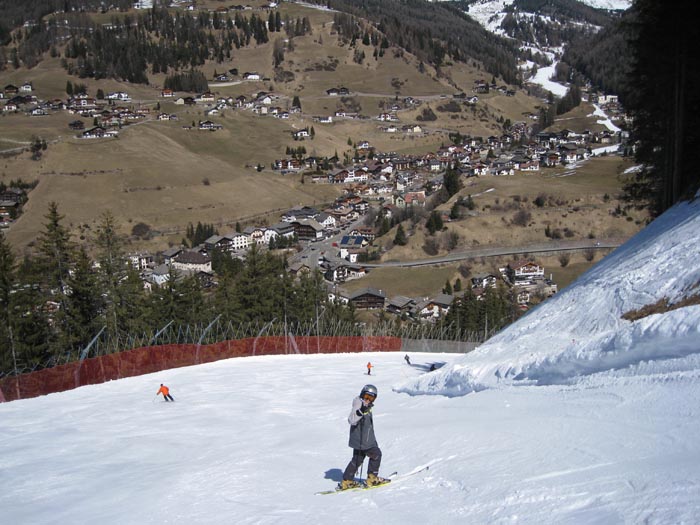 Spring was on air, on slopes and even more out of piste. After reaching opposite to Sella peak of Seceda, we understood that further we should avoid slopes facing South.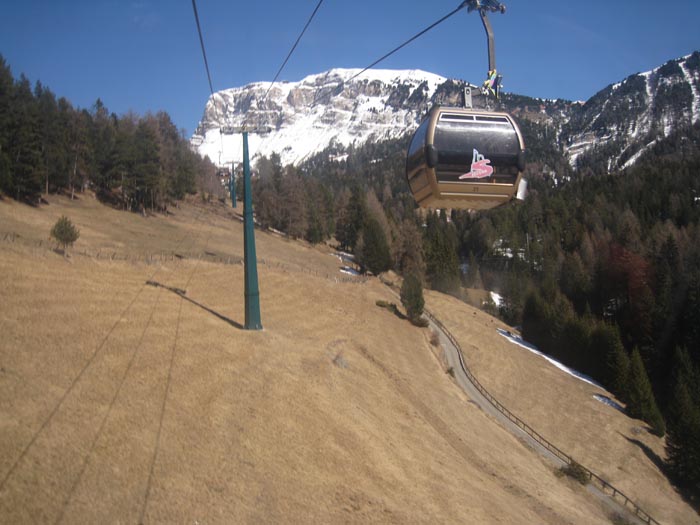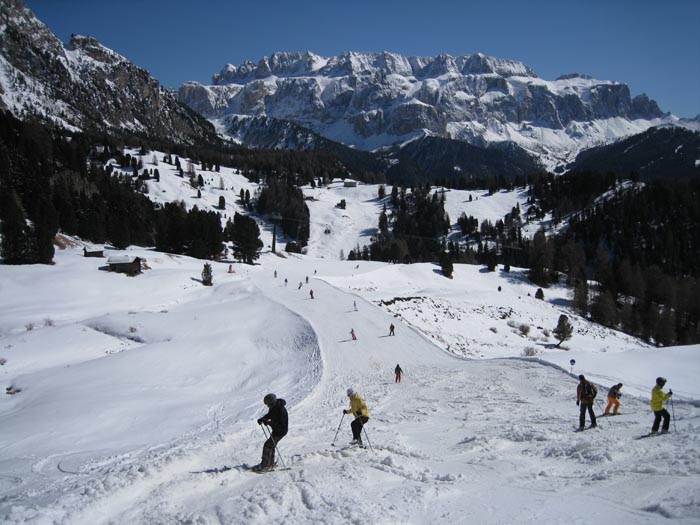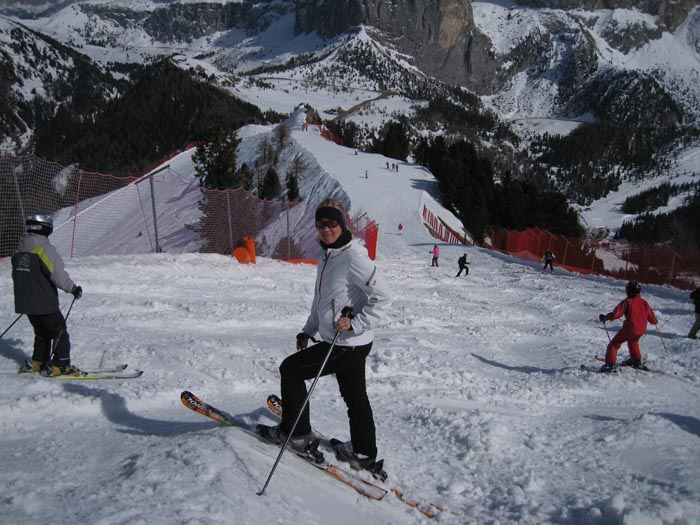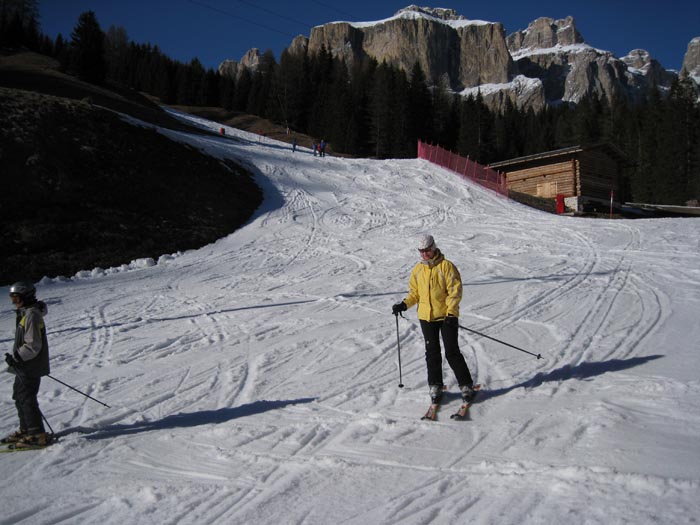 Good that tired skiers can recover with cup of bombardino (egg liquor steamed and with cap of cream) or venetiano (don't know from what, but tasty).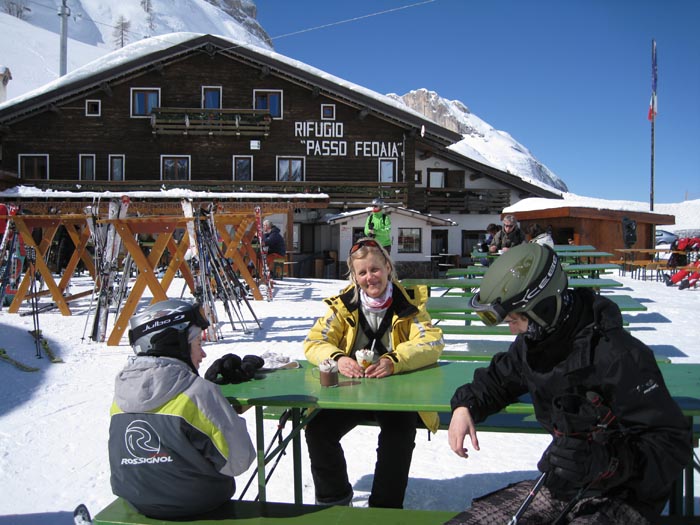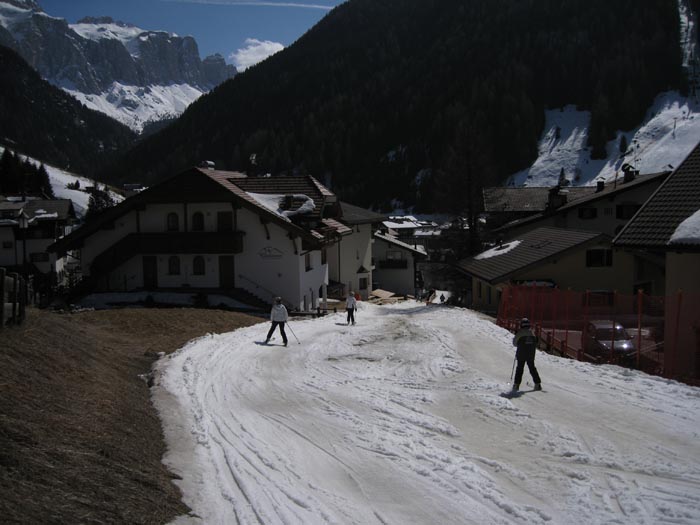 Campitello. Some hotels are great illuminated at night.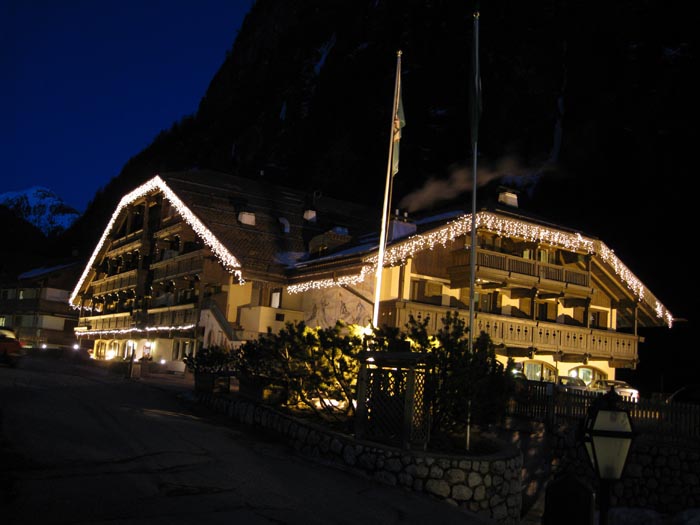 New day. Unforgettable first morning skiing from Col Rodella by crunchy path of retrack!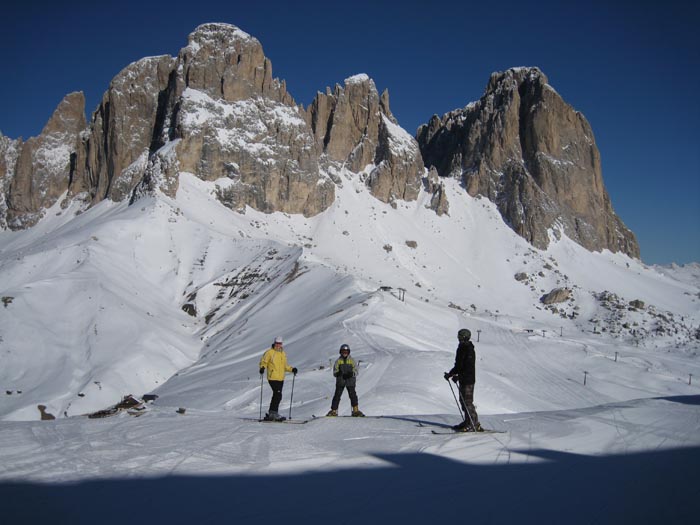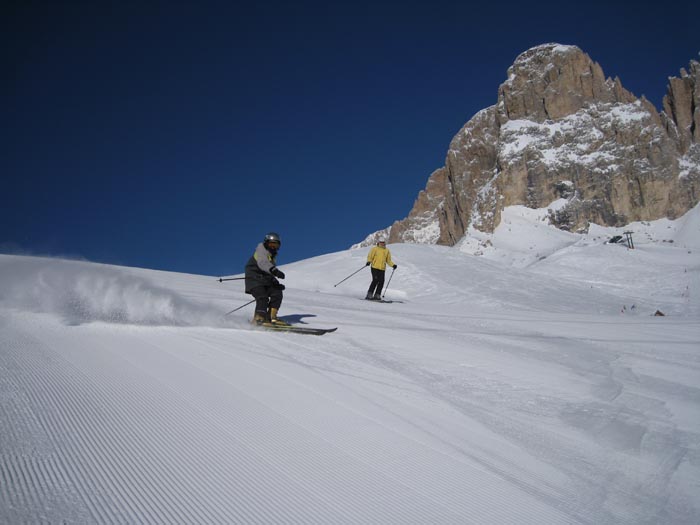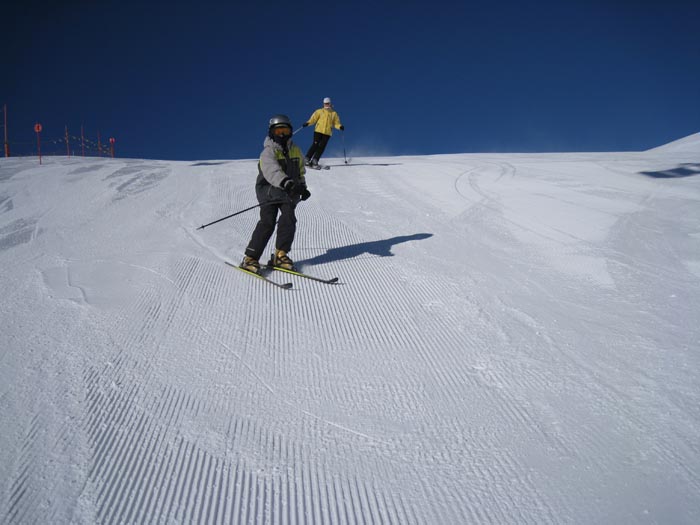 Today we go anti clockwise to Arabba.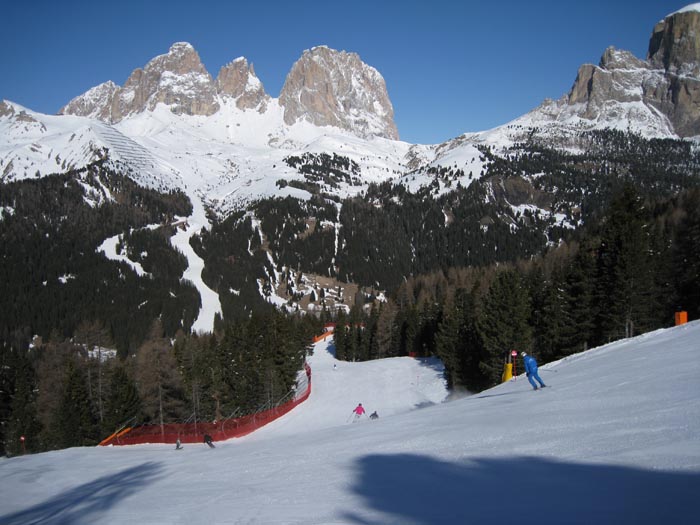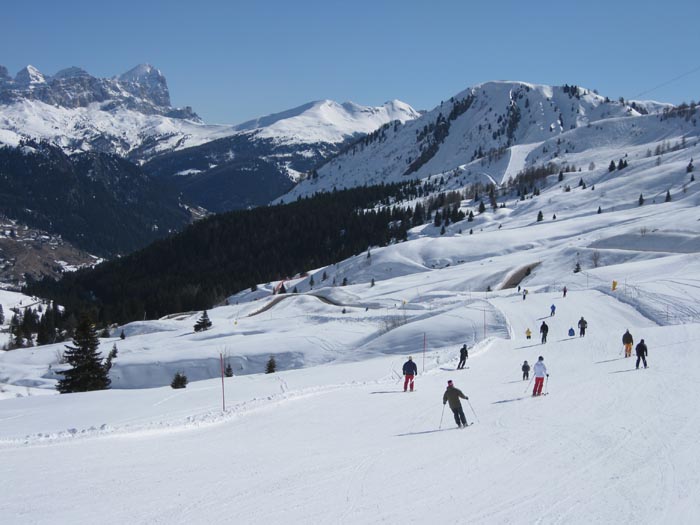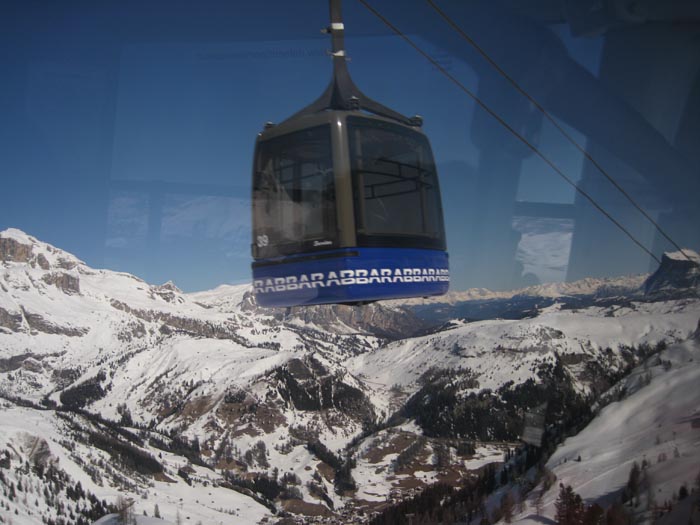 See how they play with the Arabba name: ARABBARABBA….:) From there we decided to go to highest peak of this region – Marmolada. Its challenging trip due to several very slow skilifts passing snow fields. After that 3 big wagons carry you each by 1 km up til peak of Marmolada.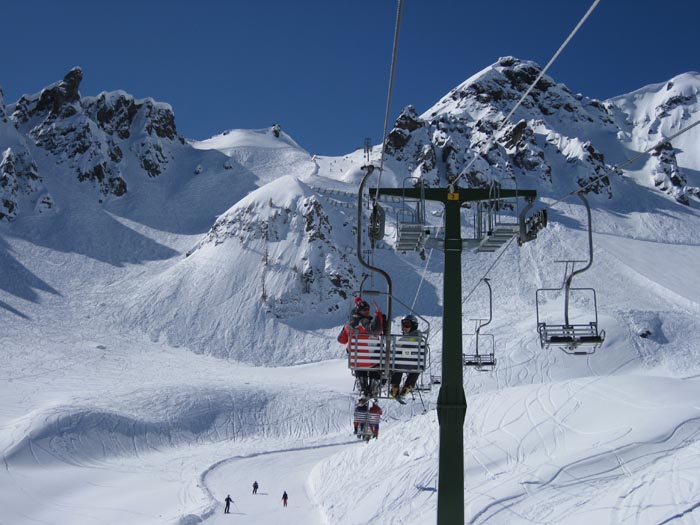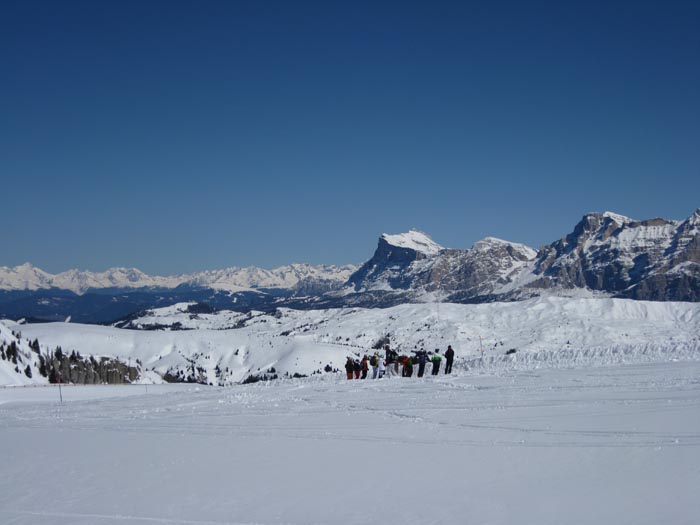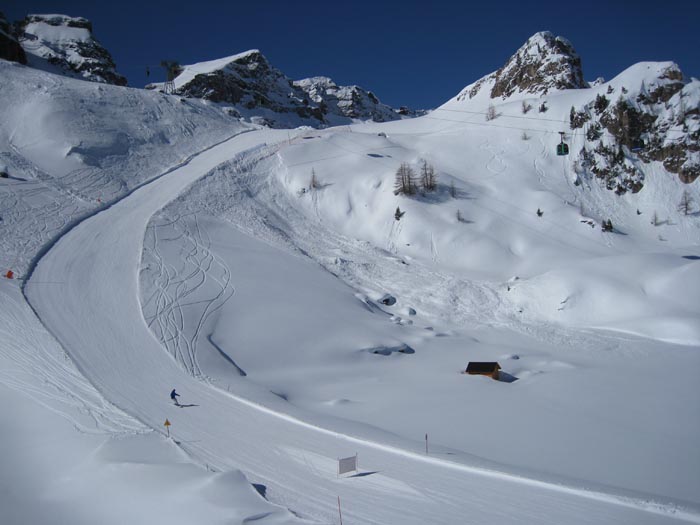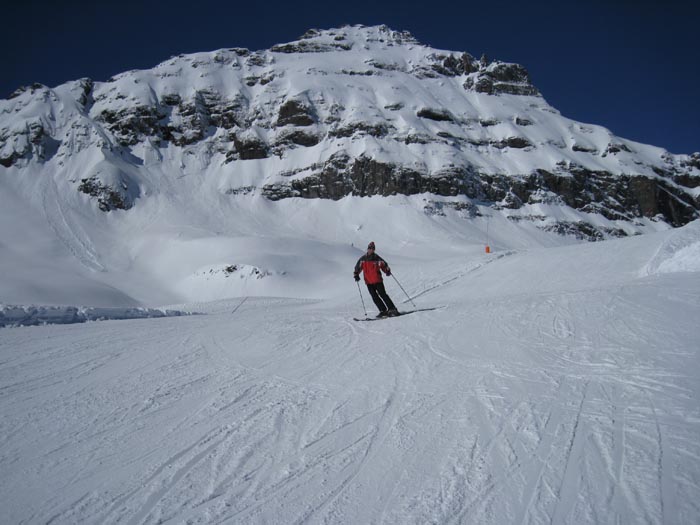 Unpleasant surprise awaited us after remote snowfields. Some 45 minutes in smoking crowd, step by step moving towards entrance of wagon.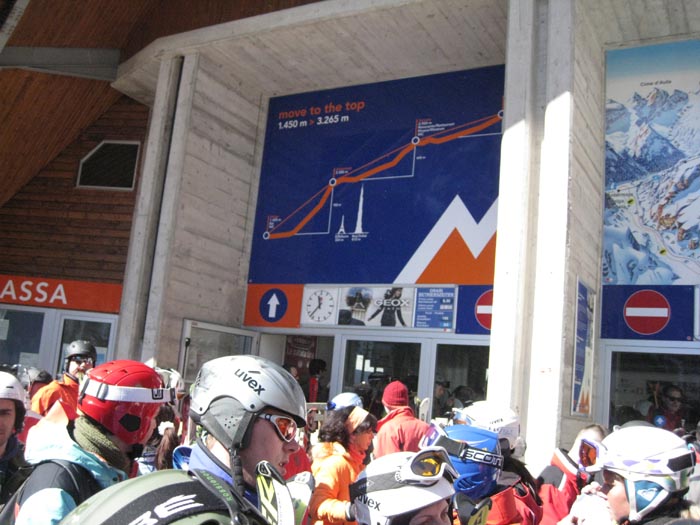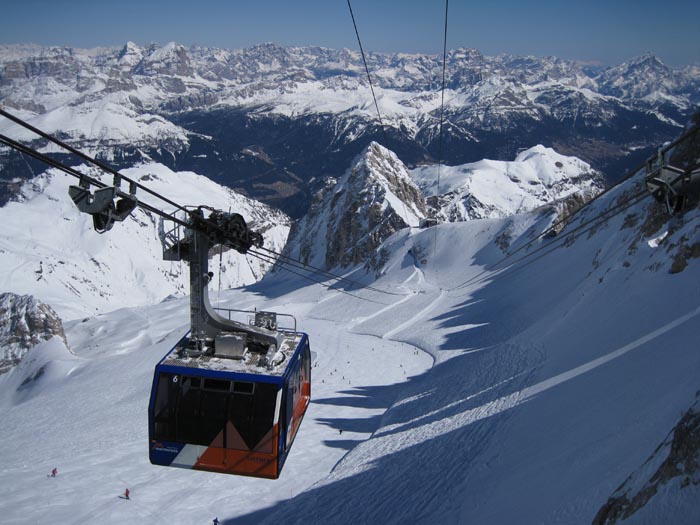 Still, white panorama of Dolomites and empty lonely slopes let us forget recent troubles.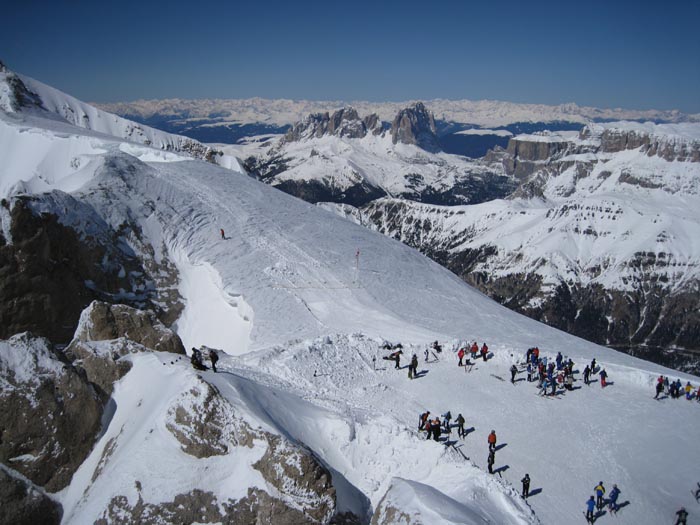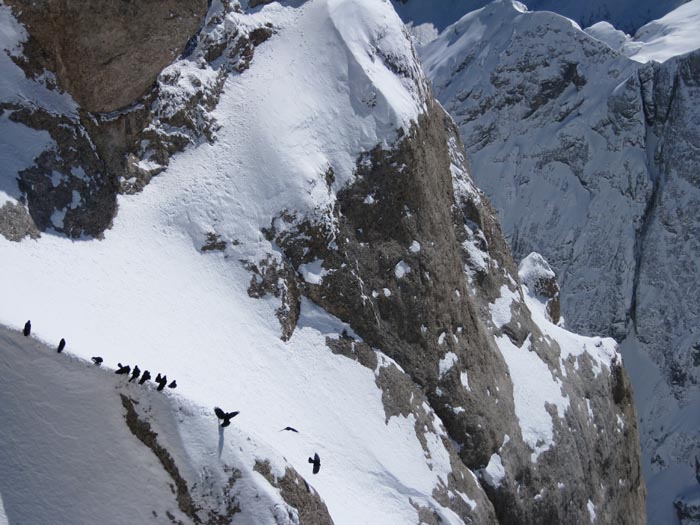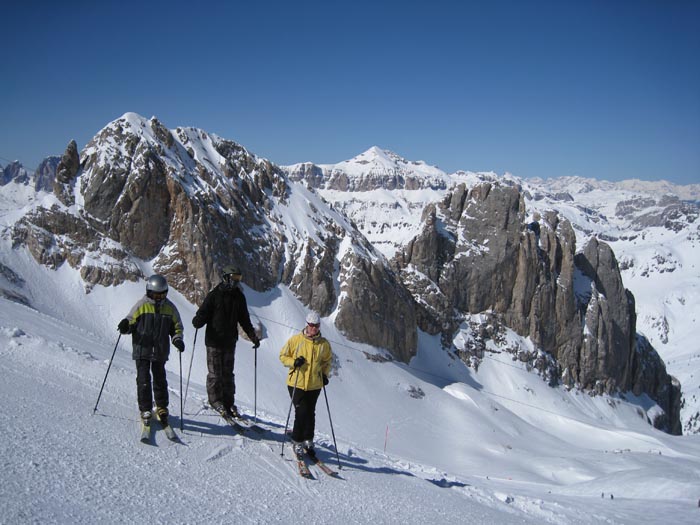 One moment we were passing by tunnel..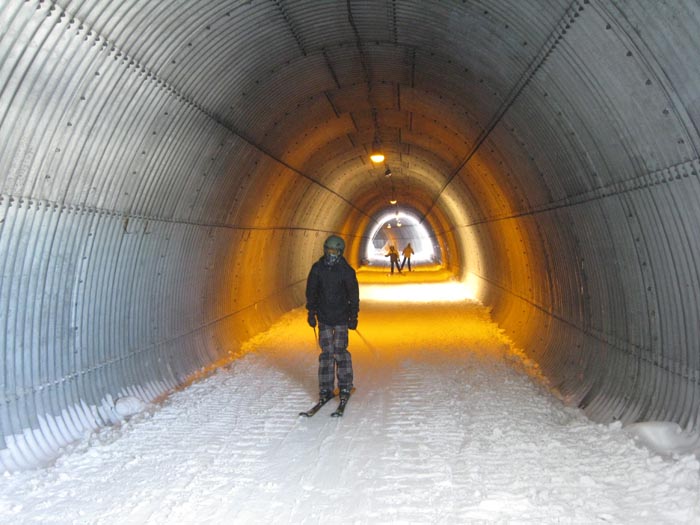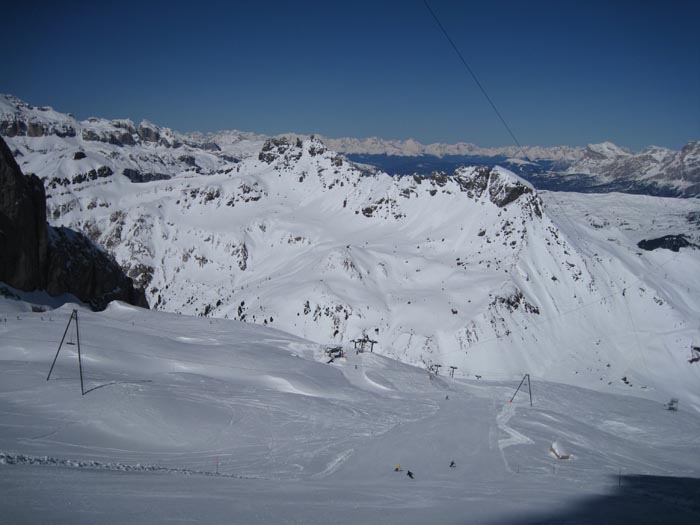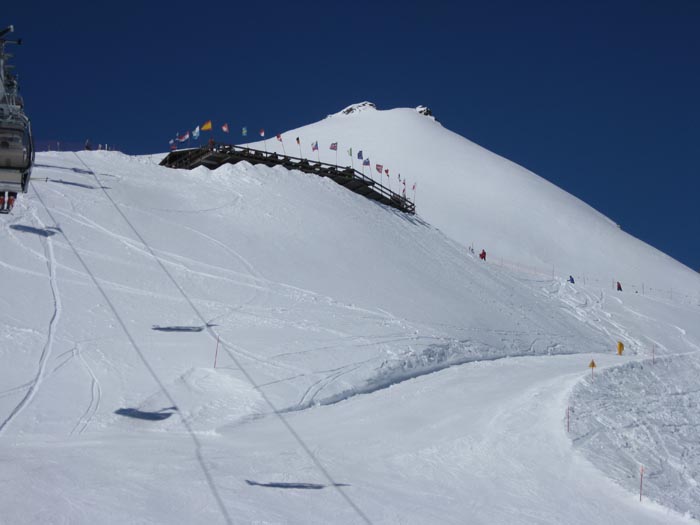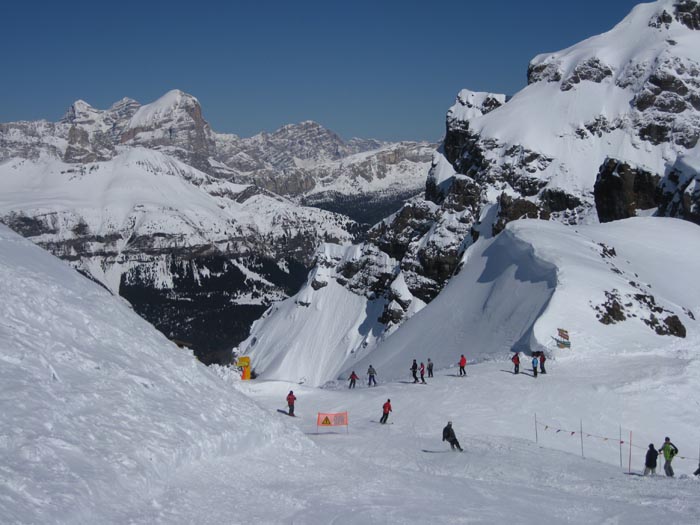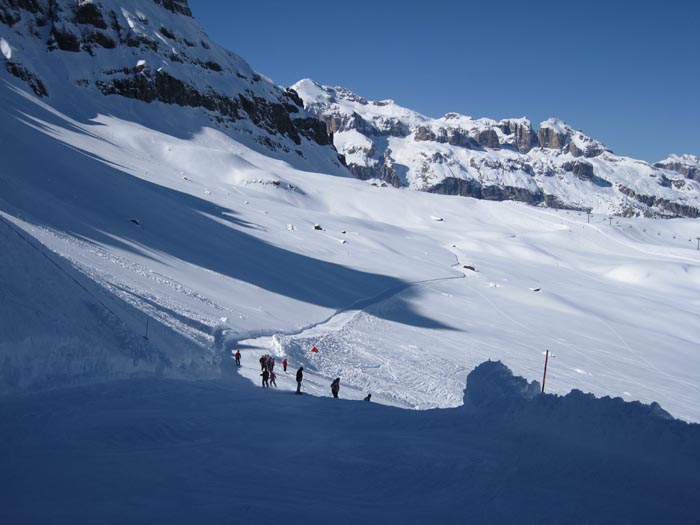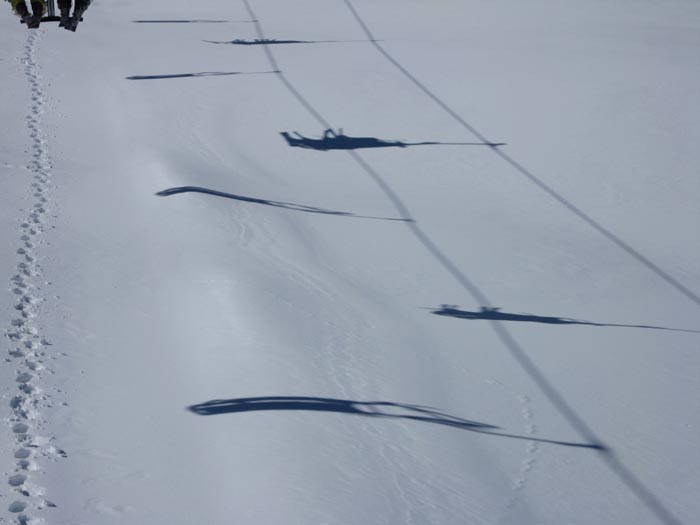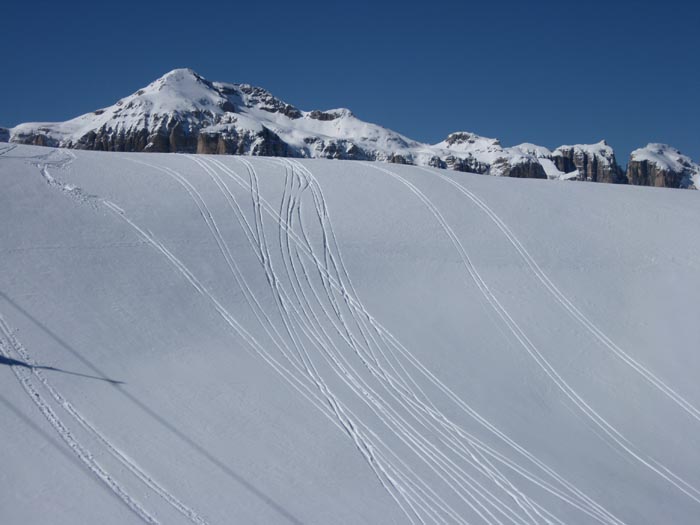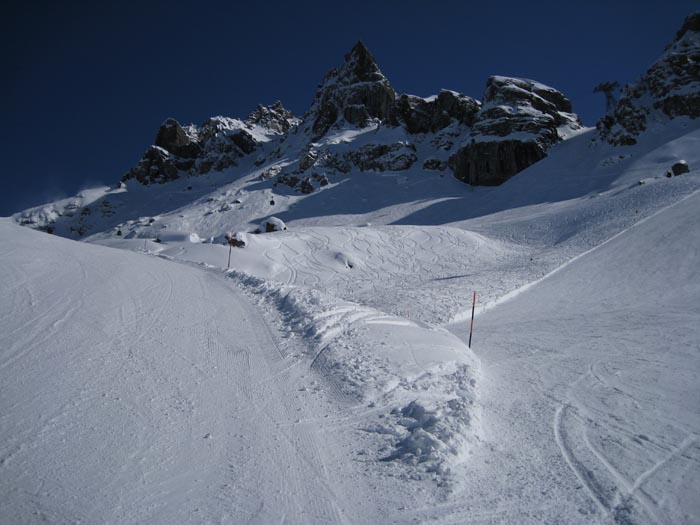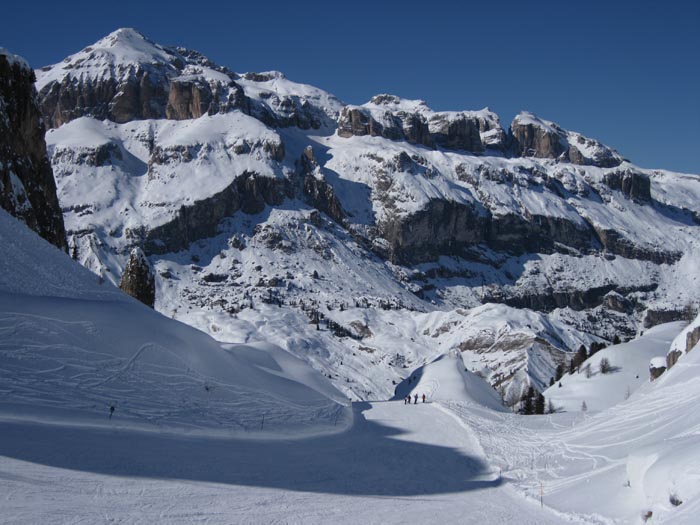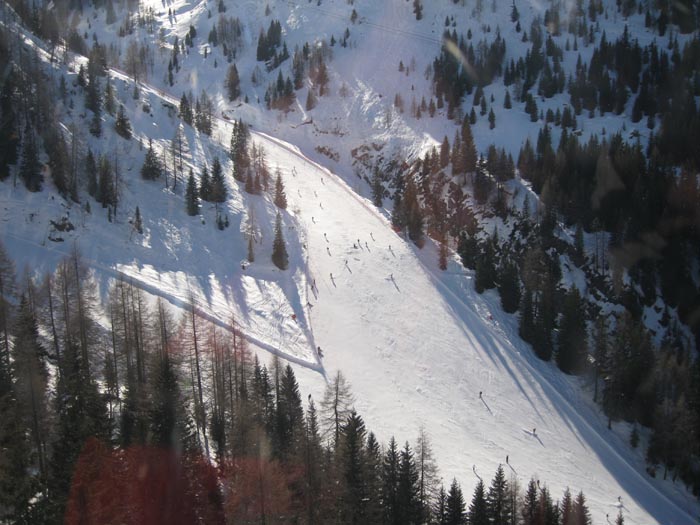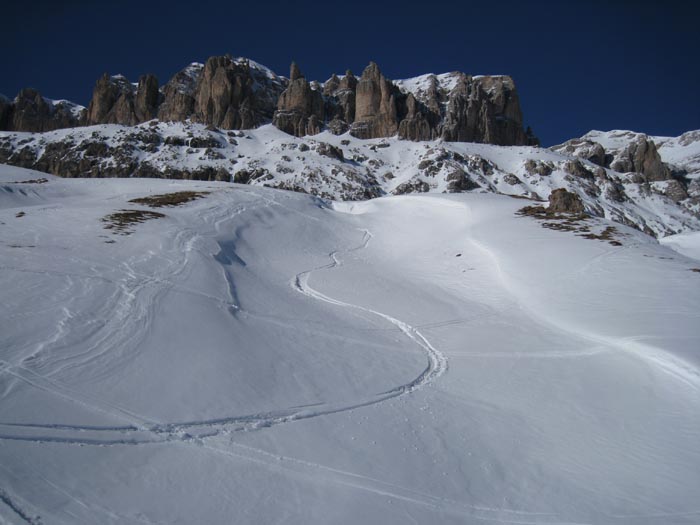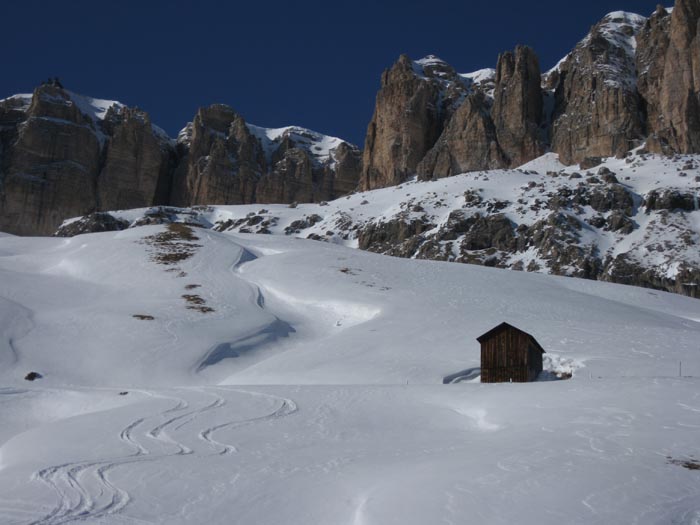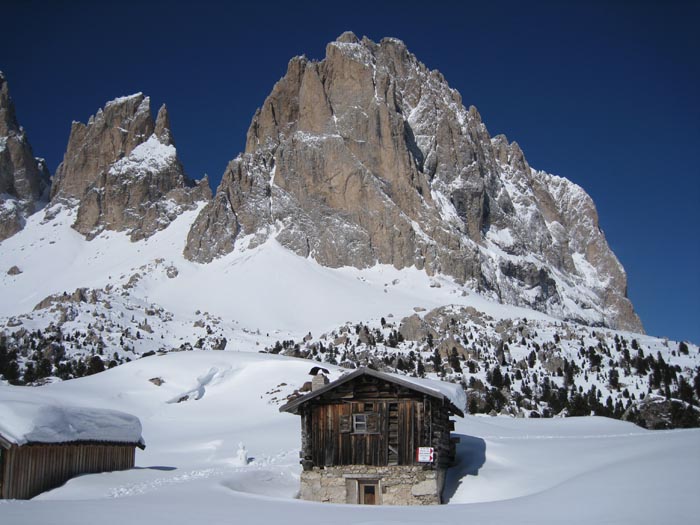 Time for Bombardino and Venetiano!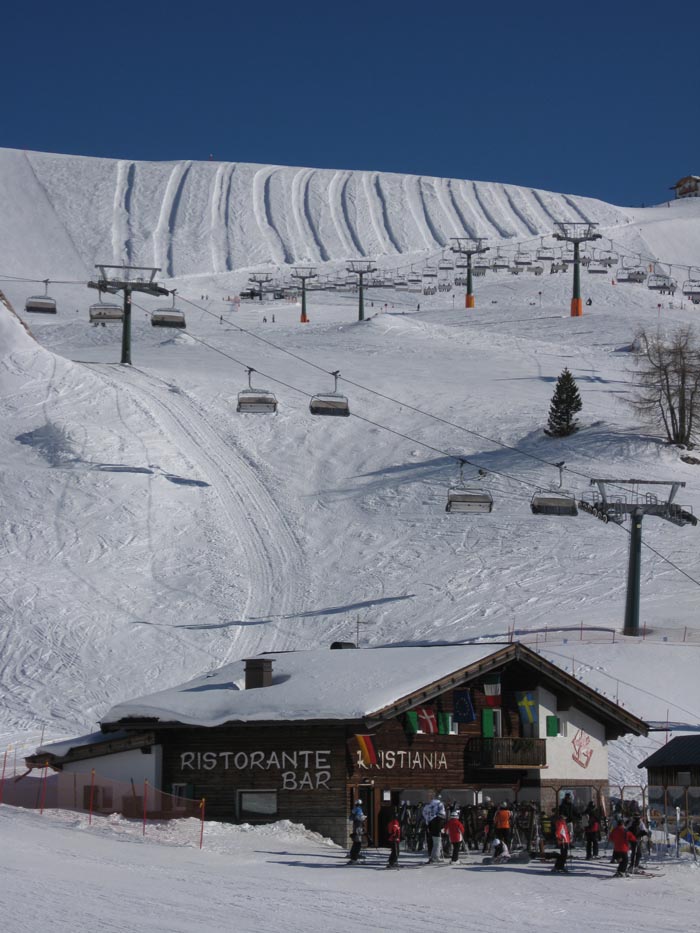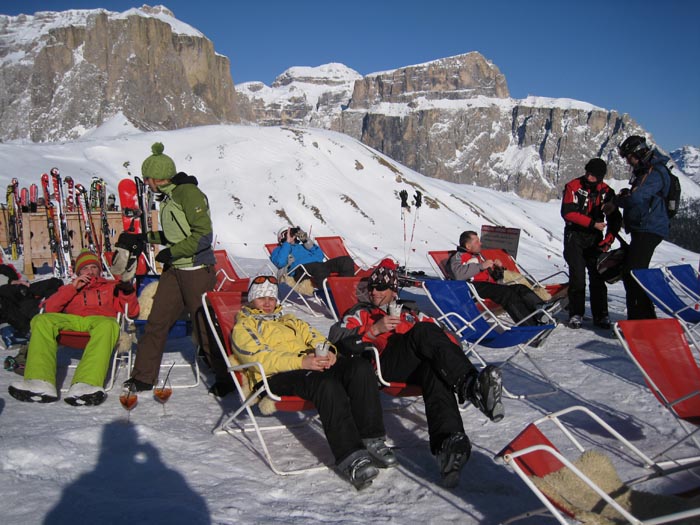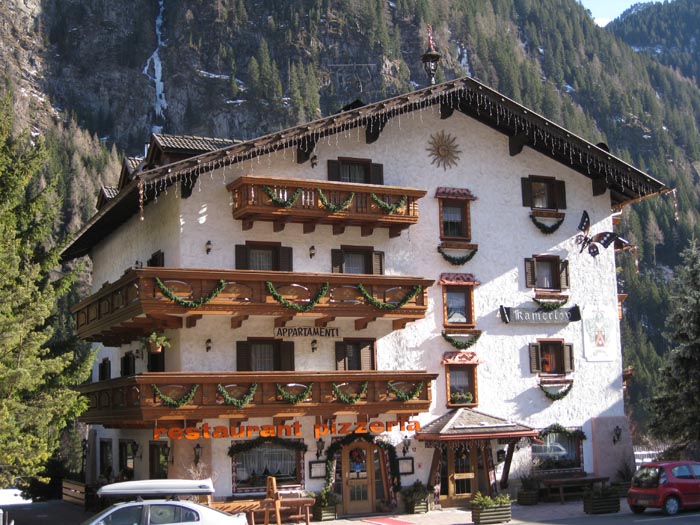 What is Italy without Pizza. How they can achieve this. Why this guy in small Campitello village can make pizza so tasty, comparing with our national-wide fast-food experts.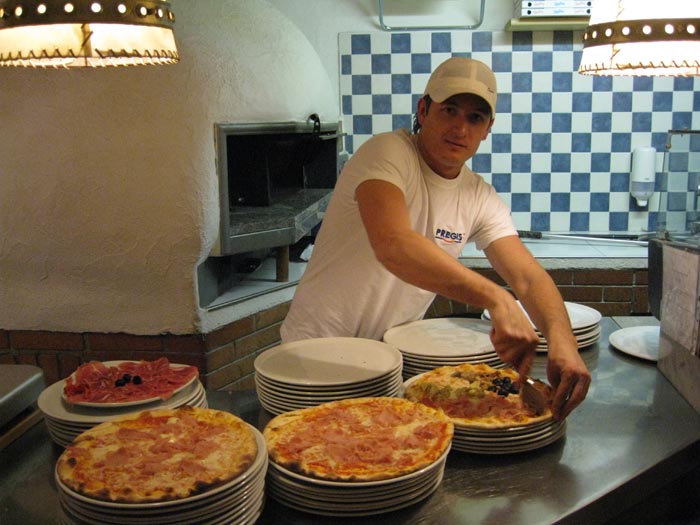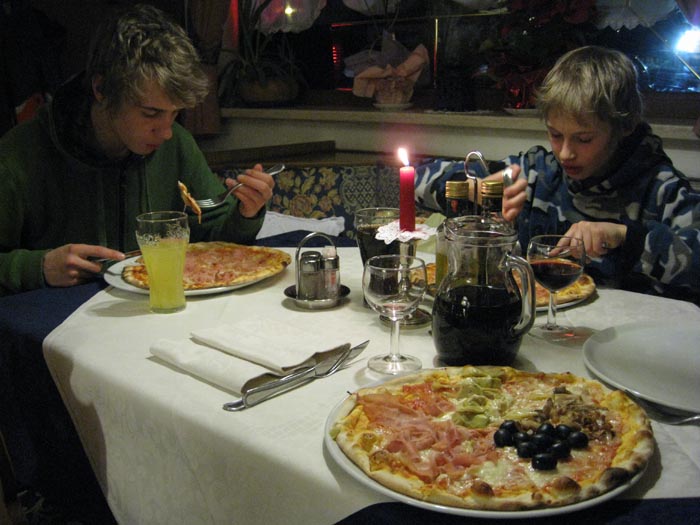 Morning. First slope. Then full Ronda clockwise. We have to be back here till afternoon, otherwise should sleep overnight hanging in skilift.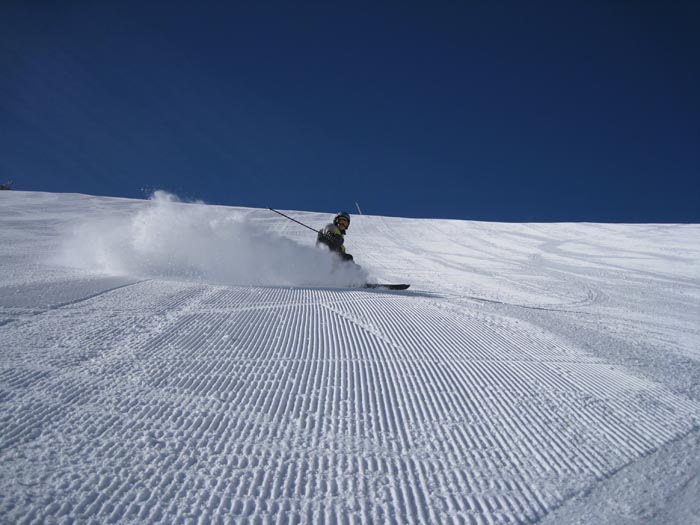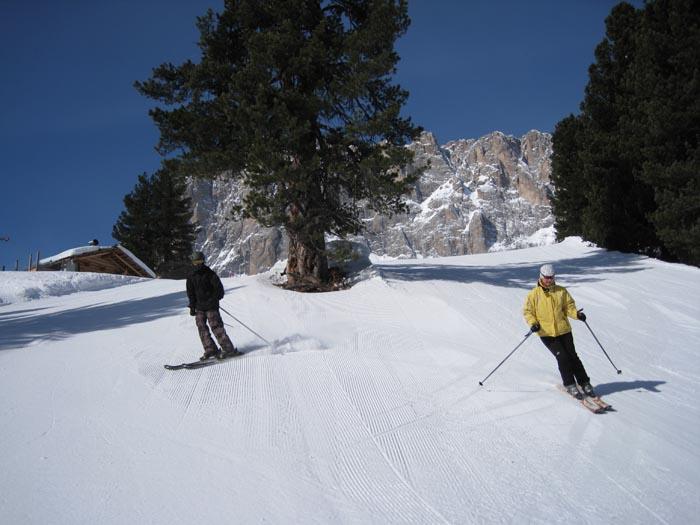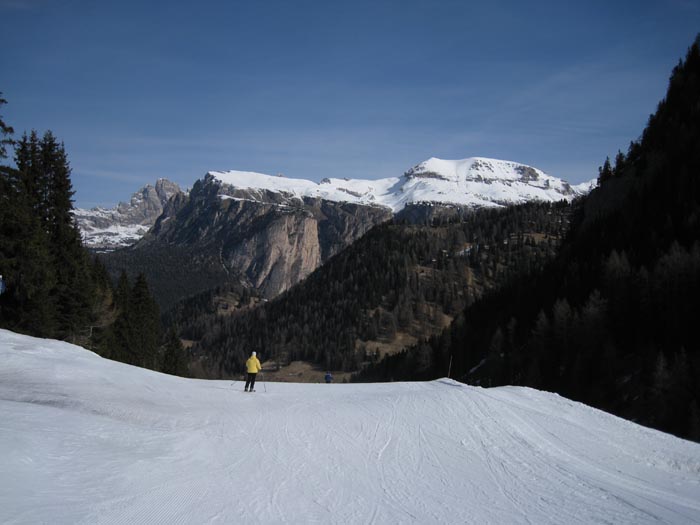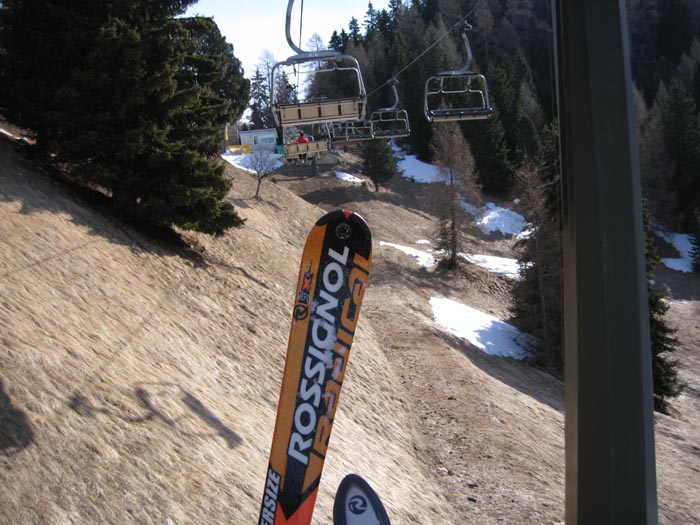 One of best slopes in Dolomites – black run from Passo Gardena to Selva Wolkenstein. So lonely thanks to sign on beginning of slope: " Dangerous! Only for experts"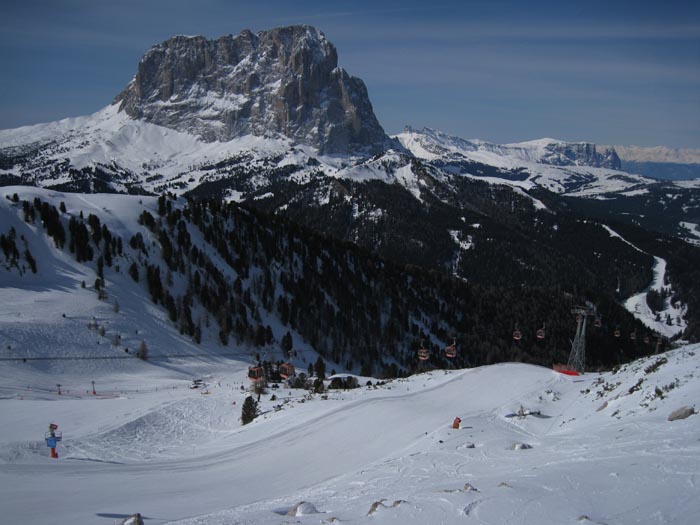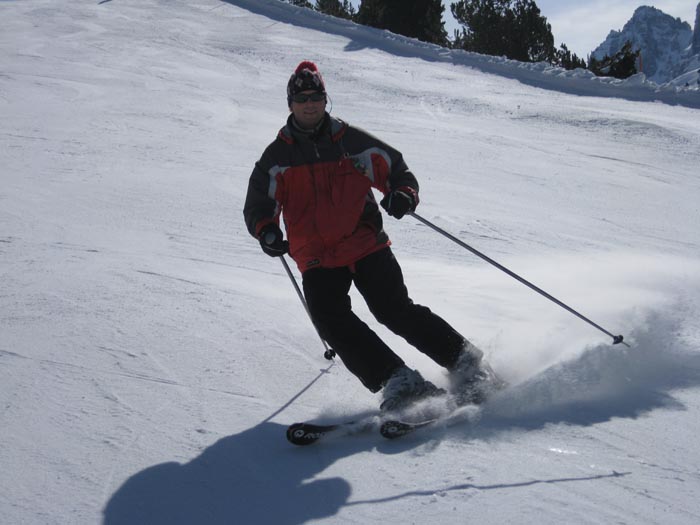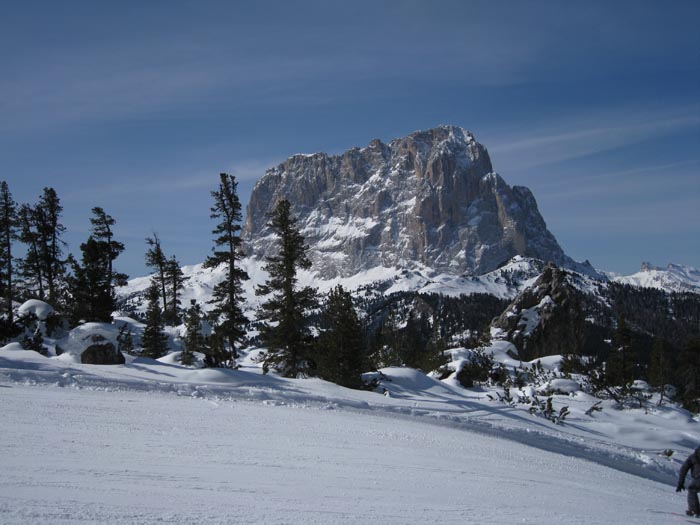 Boring way from Passo Gardena to Corvara. Only attraction – skilift with red balloons going one direction and yellow to other. Somebody repainting them on top? How it can be if we still have had no bombardino:)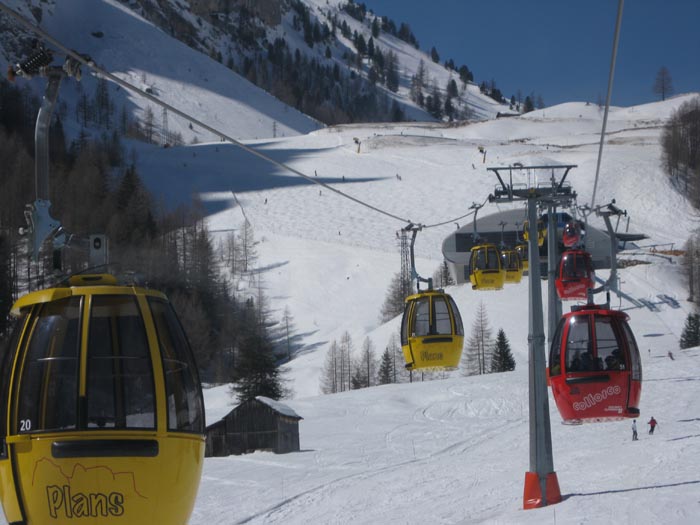 Other great place on Ronda – snow fields over Rif. Boe.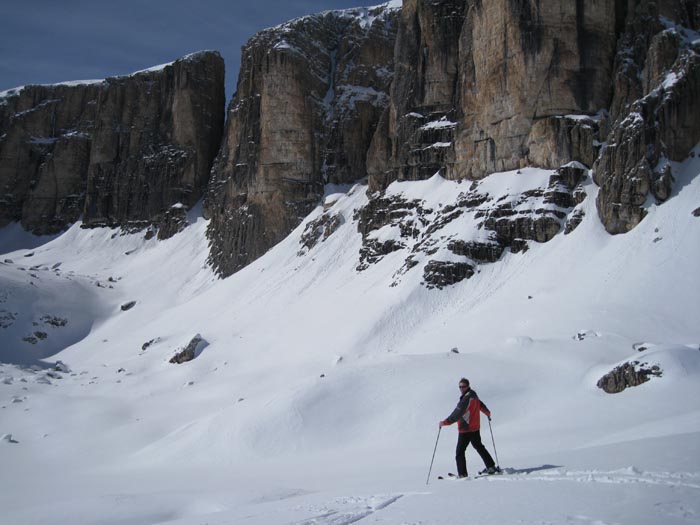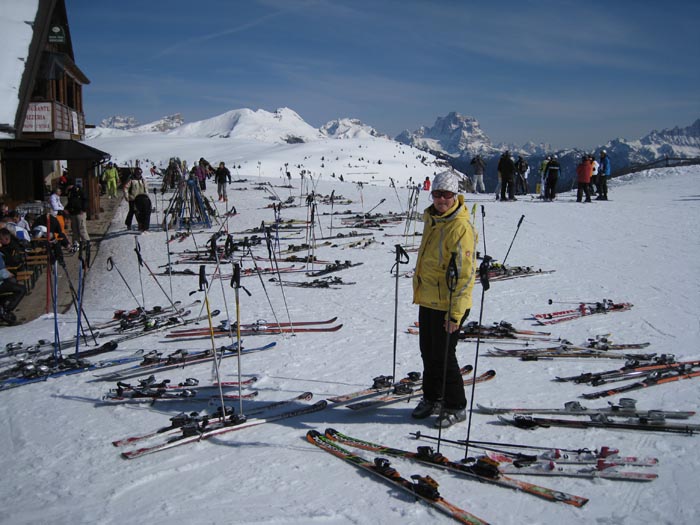 By reaching Arabba we were feeling like home, although from here to Campitello is still 1,5 h. Arabba the best!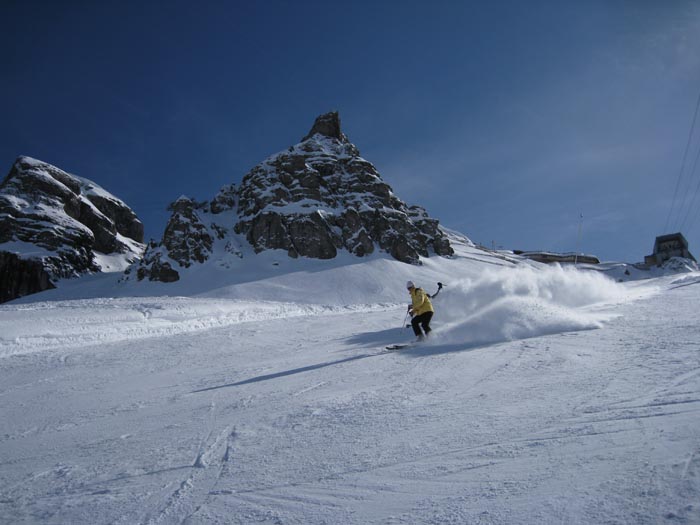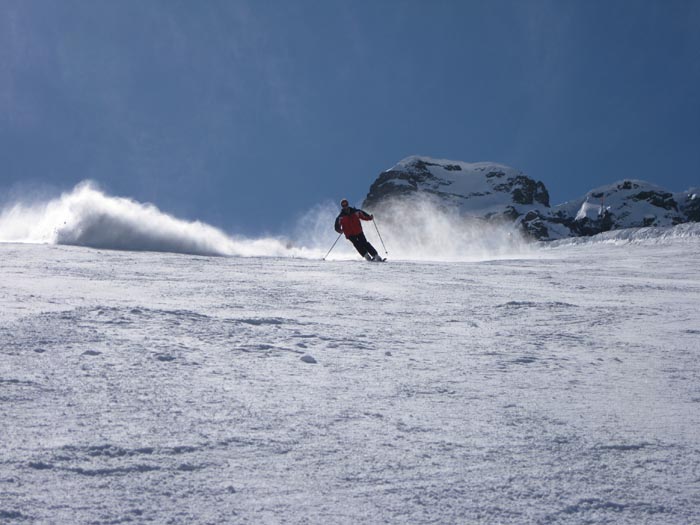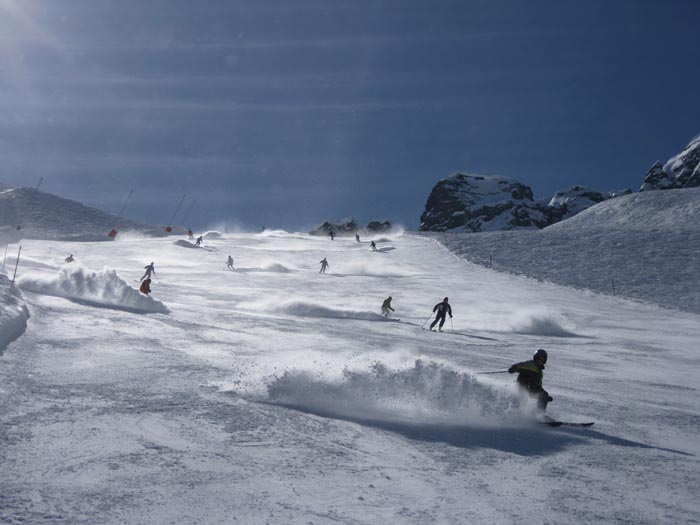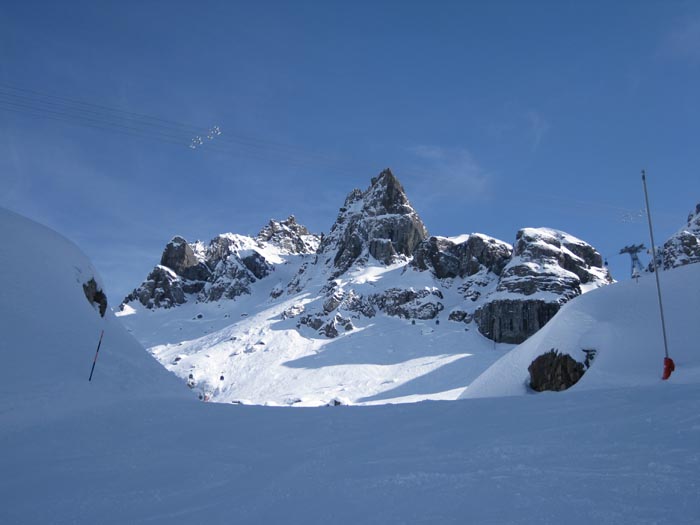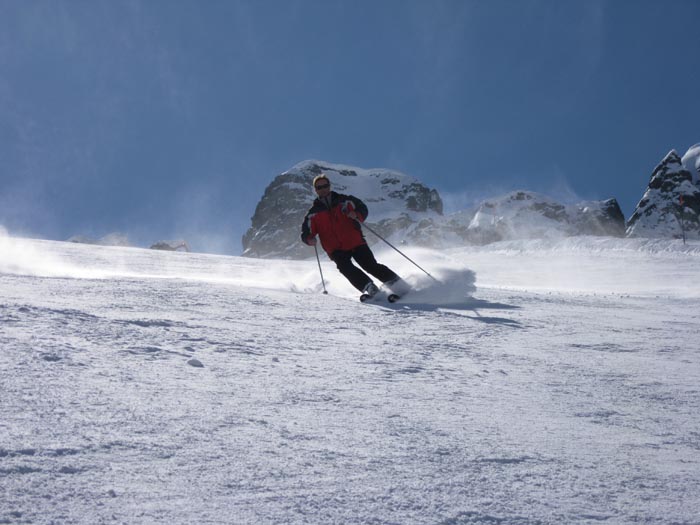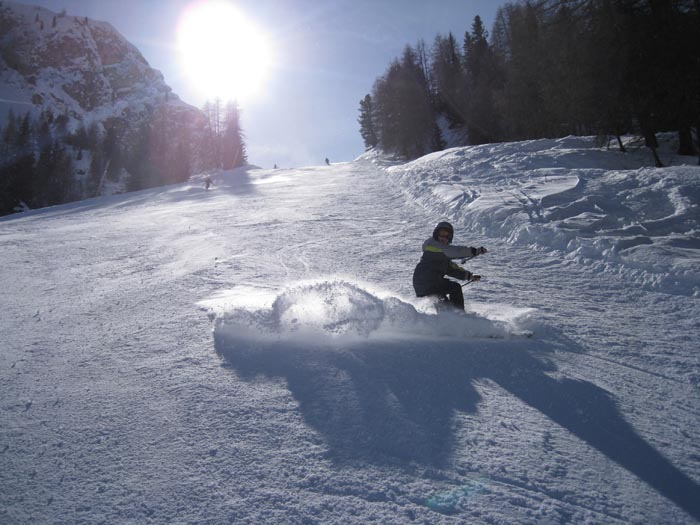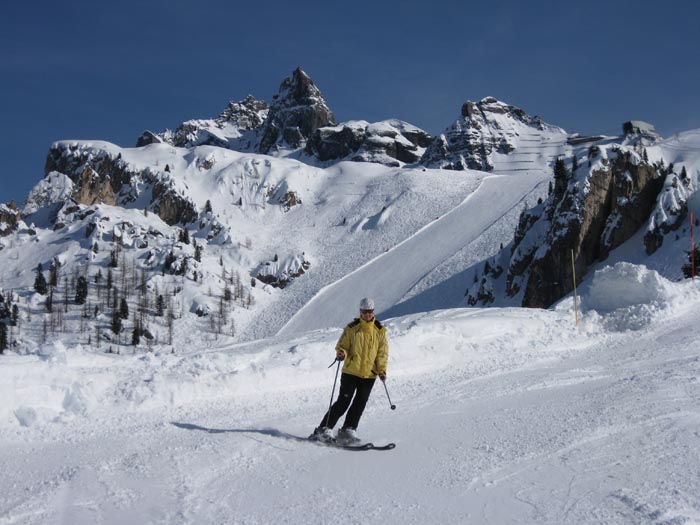 From Passo Pordoi we could see our home mountain. From here its less than 30 min till Passo Sella.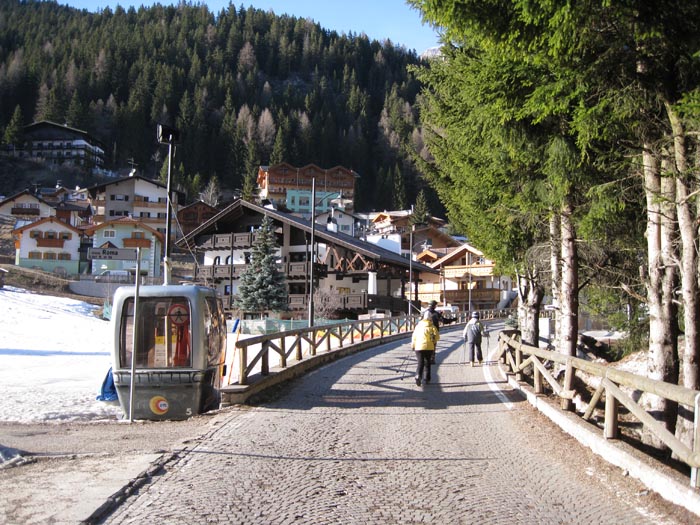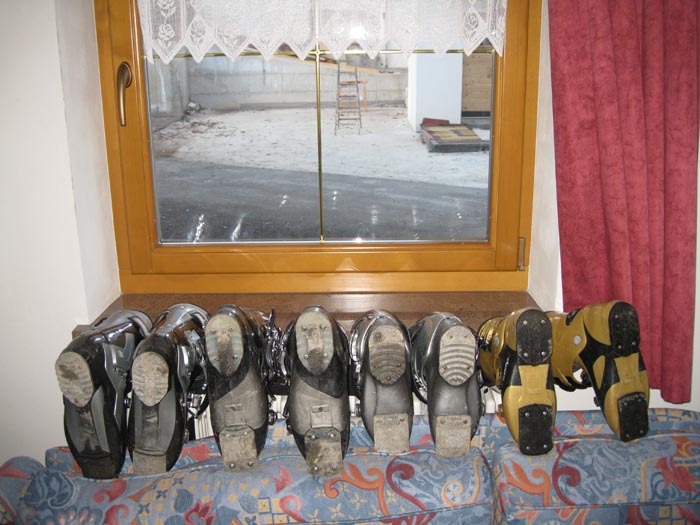 New day, new challenges. We go by skibus to Alba – Penia and then passing mountains to Pozza di Fassa. Unforgettable trip, some skiing out of piste by river canyon.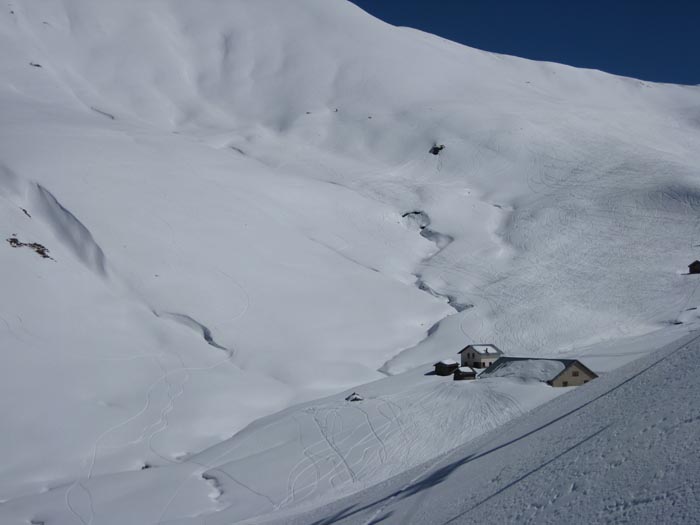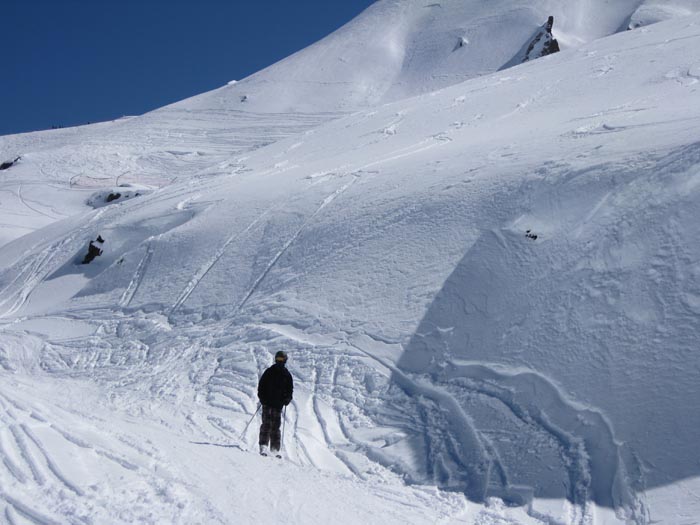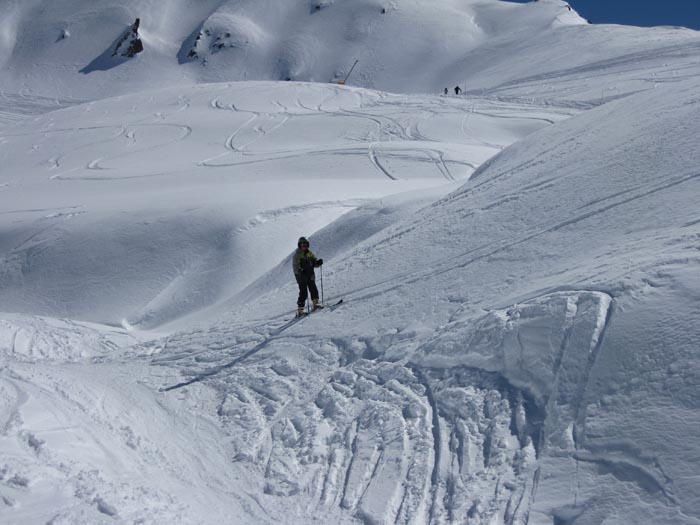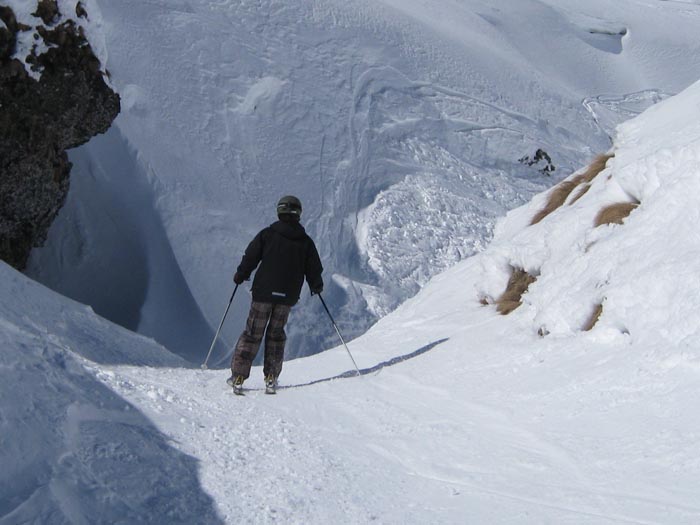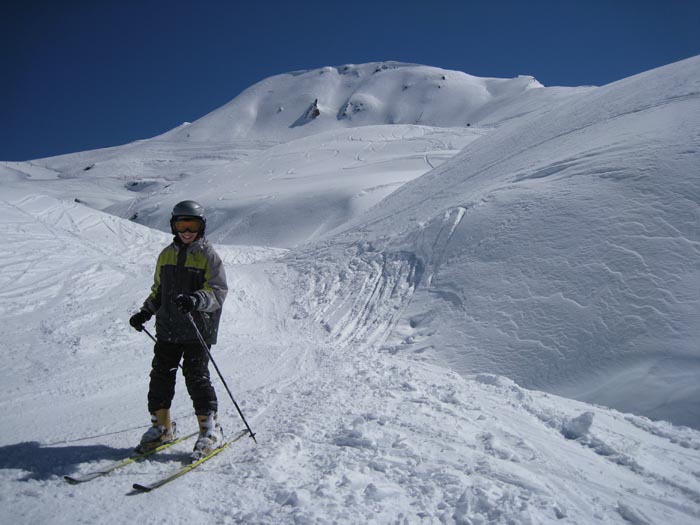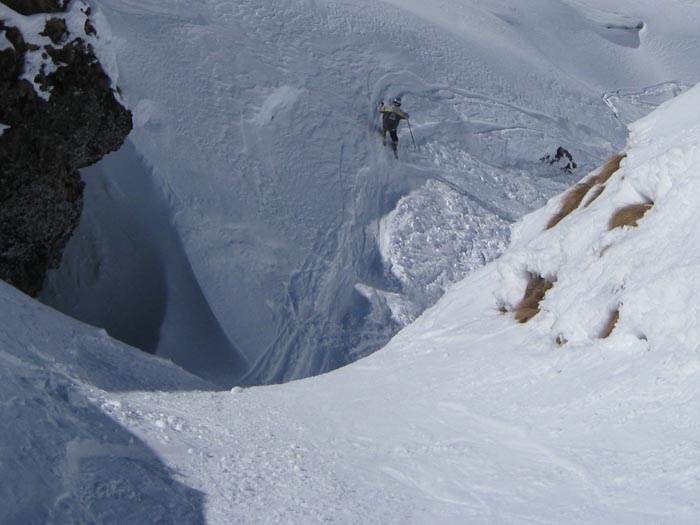 And great Italian music on half way: cantare o.. o.., o sole mio etc.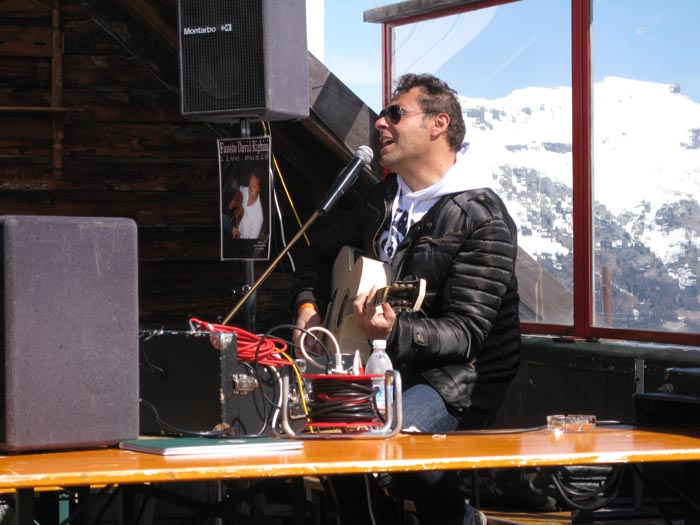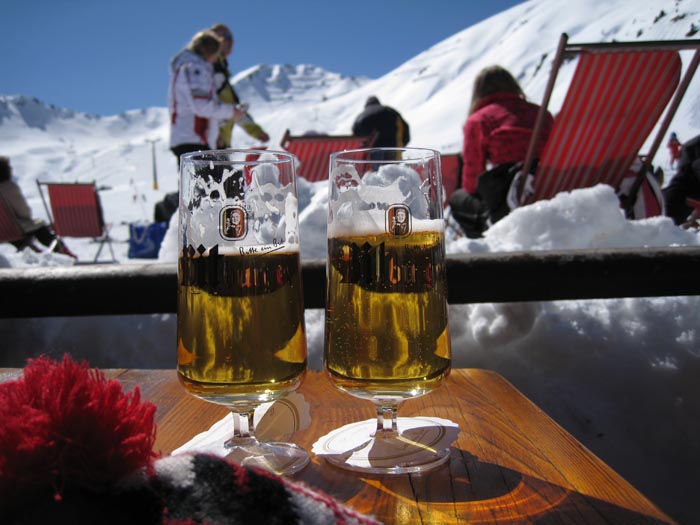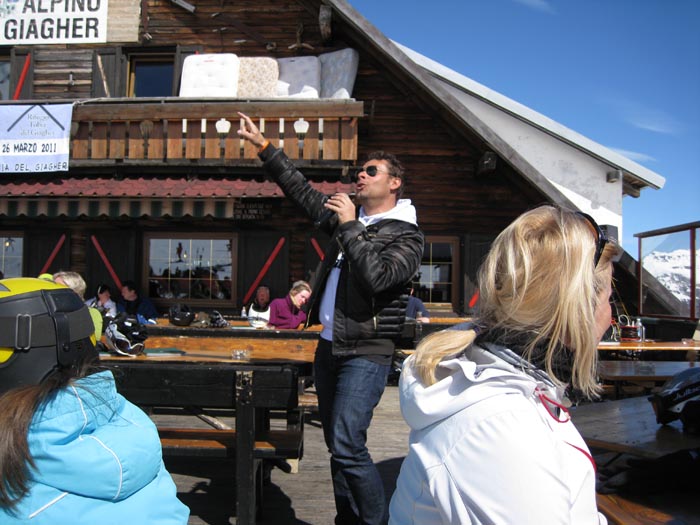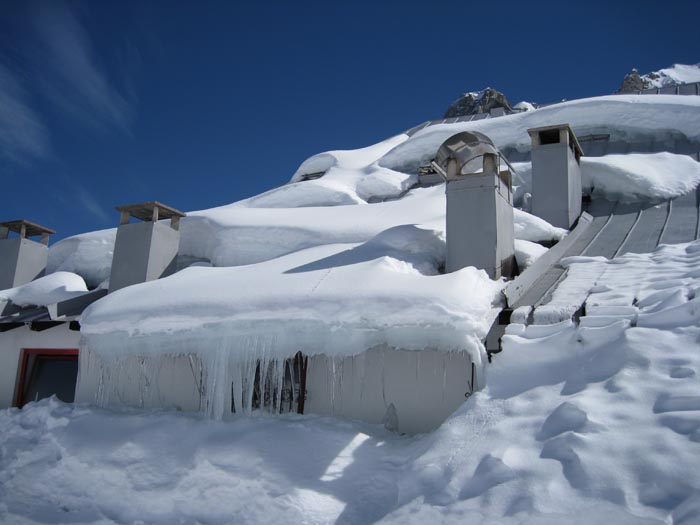 Down to Pozza there was one great slope – like white water river with wet snow waves. We were rafting down with our heavy Rossignols feeling like during real river raft. I made it twice, so excited I was.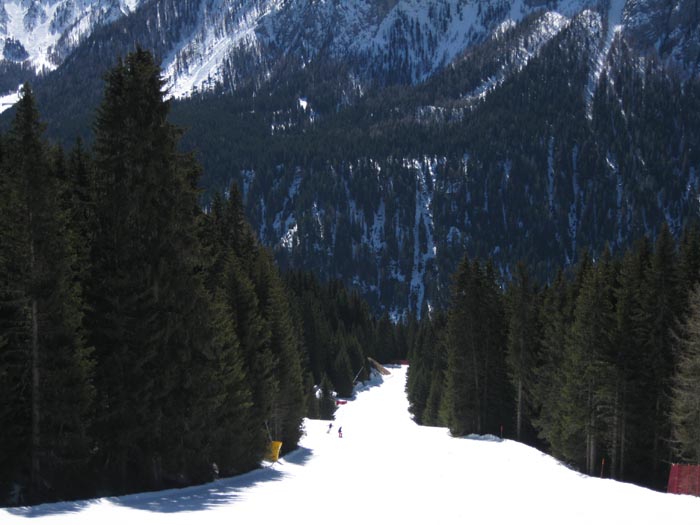 Pizza tour we continued at Canazei. Great town with alpine style hotels. Still pizza was not so good like our friend made it in Campitello.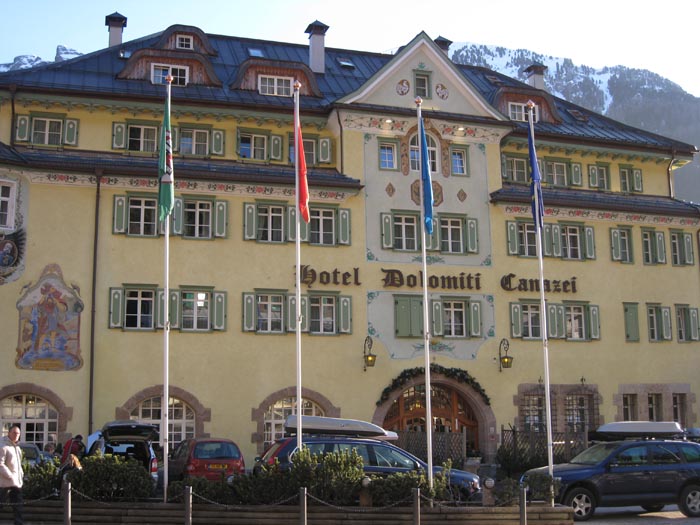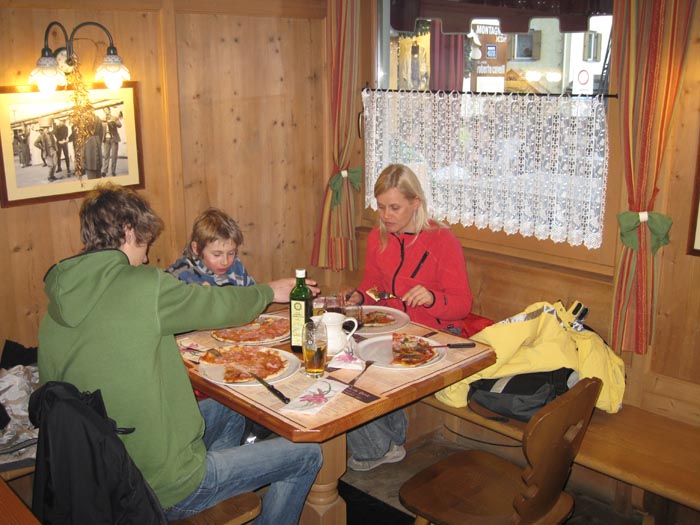 Maybe we should import those pizza machines. You can watch by window what is happening in oven and taste of pizza is better than in homeland pizza restaurants.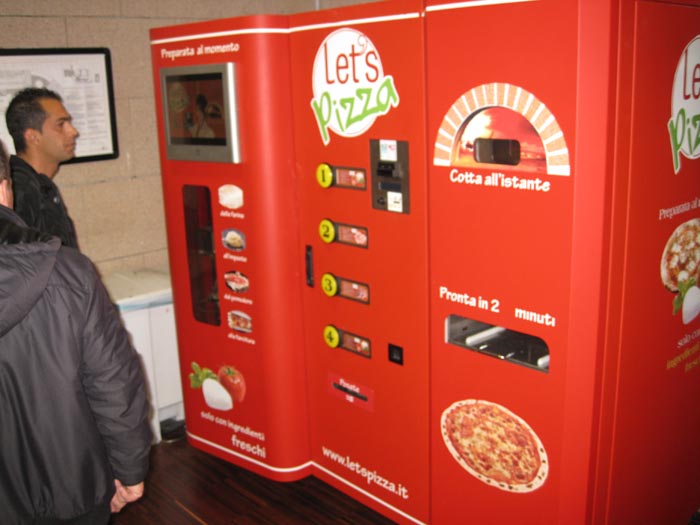 Morning. New challenge – big ski region Alpe di Siusi – Seiser Alm, located left from Ronda. To reach the area we go by ronda, then underground train, then passing Seceda peak, then long downhill to St Ulrich. Almost half of day and we are there..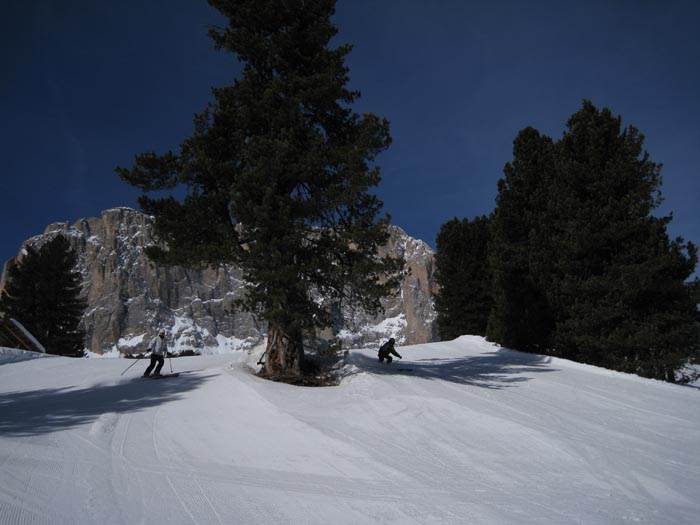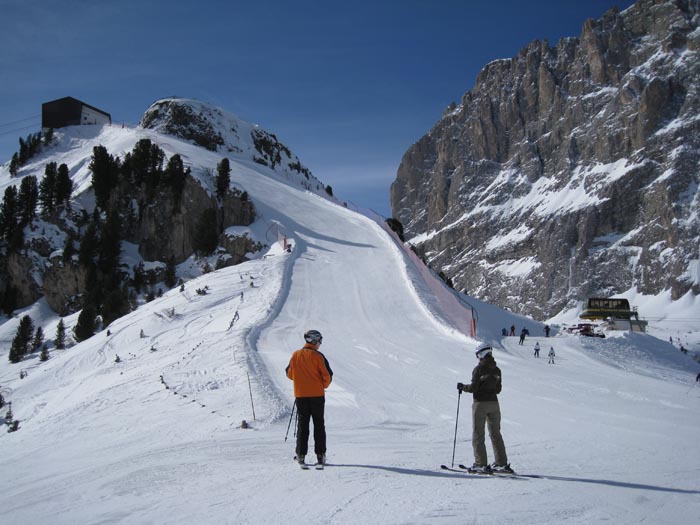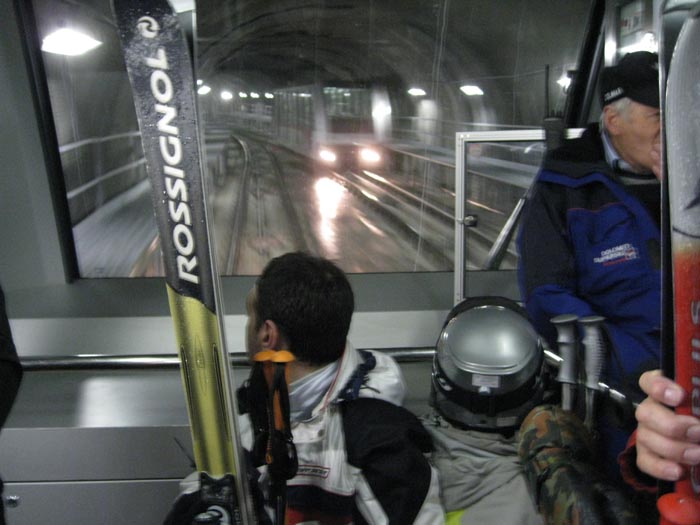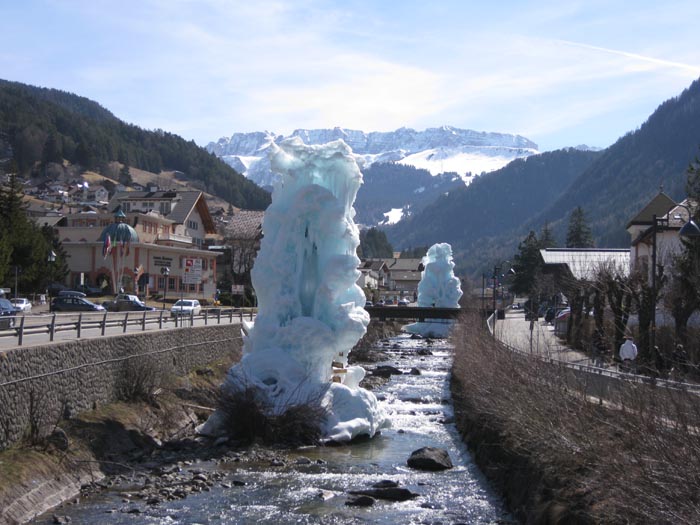 From St Ulrich we go up to fields of Siusi. Unfortunately area is too plain and skilifts too slow.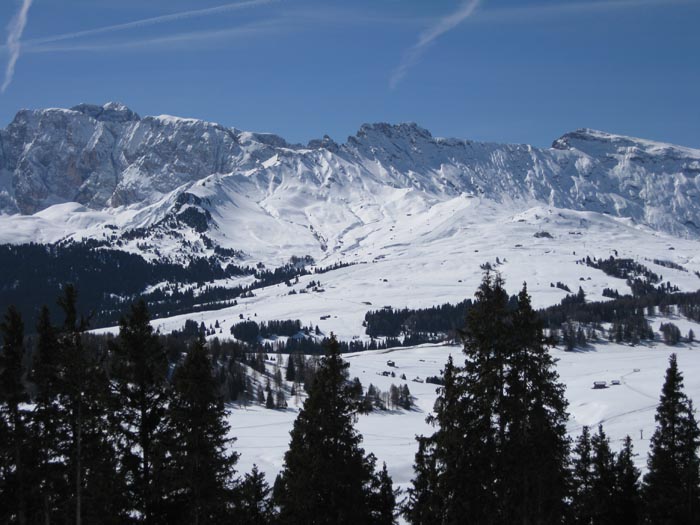 What else to do in this type of place?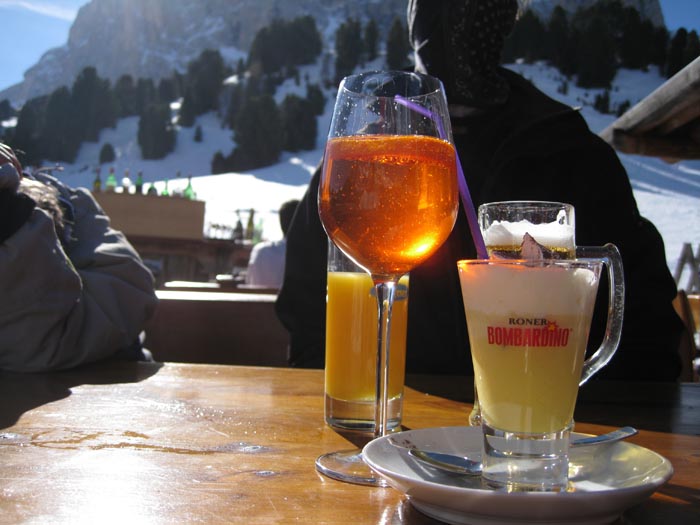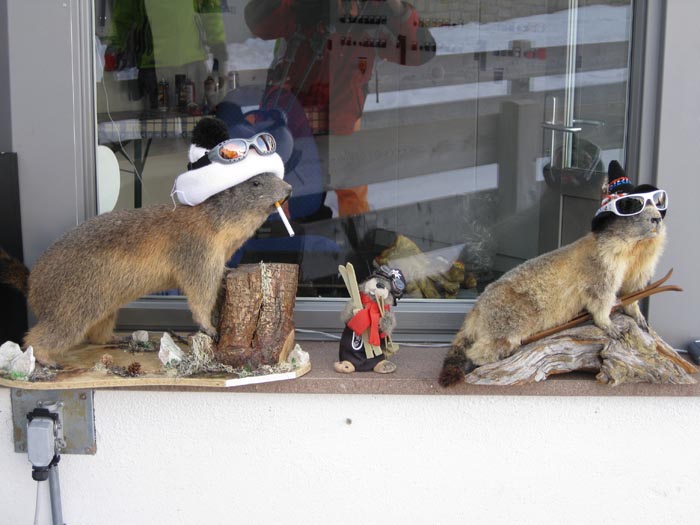 Back to Ronda.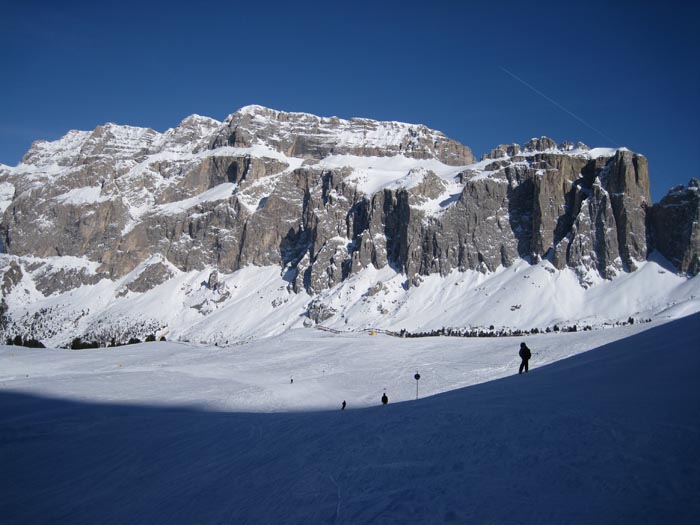 Through ice tunnel of Djavolo (Devil)…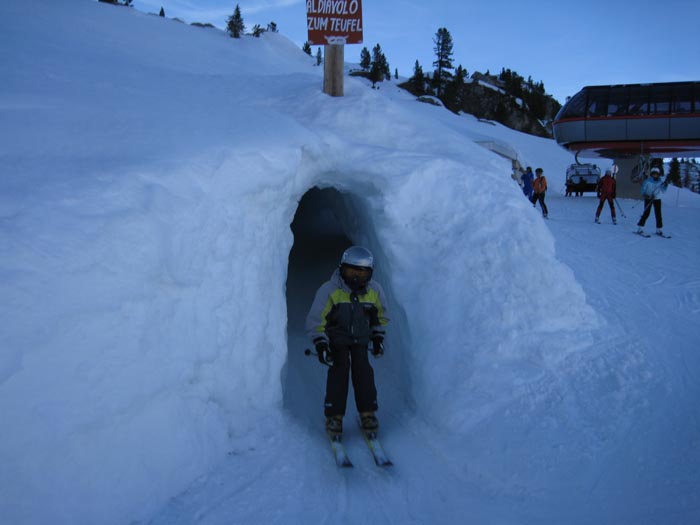 Some attractions in rocky area..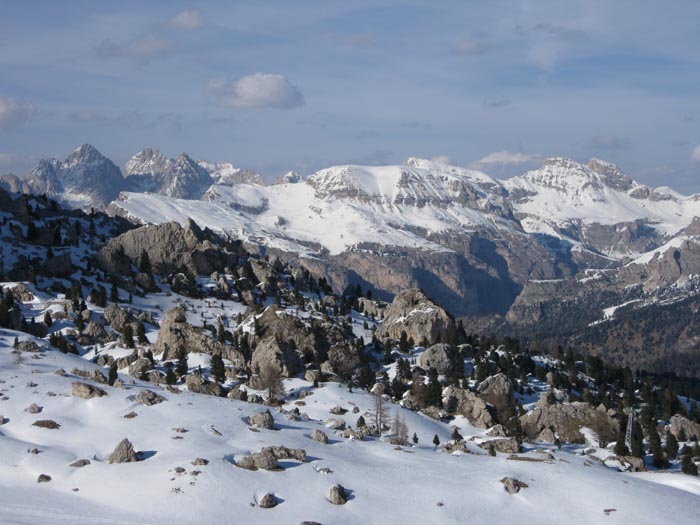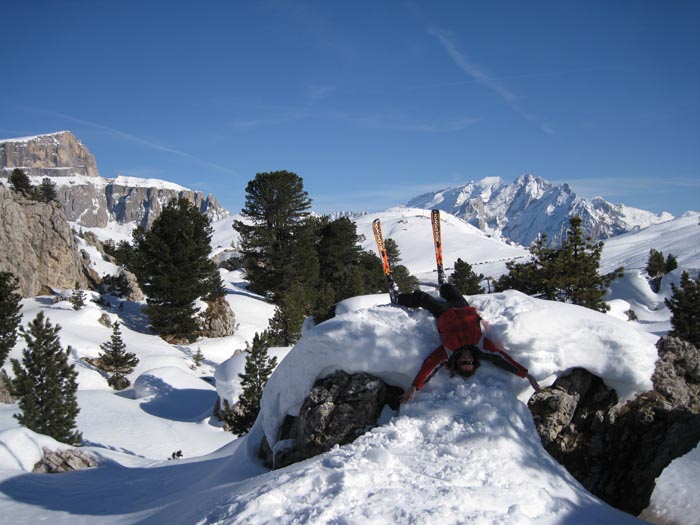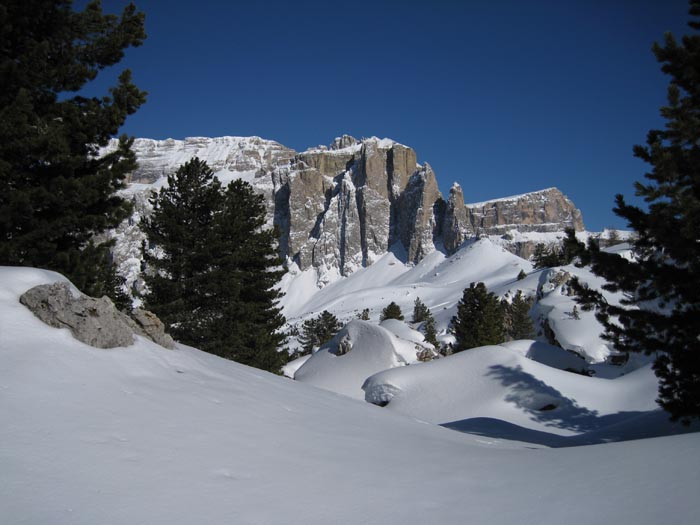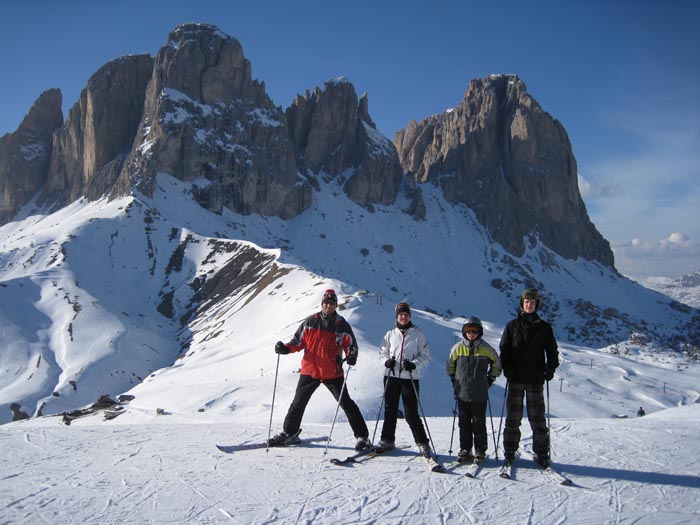 Finita :))